WordPress is the most reliable content management system used by most website owners. However, problems can still occur unexpectedly, even if you have installed your plugins recently. Plugins are essential to keep your WordPress website running smoothly. Several plugin issues can disrupt your peace of mind.
G The following article will provide the answer to your question, "Why Can't I Install Plugins on WordPress?".
The Reasons For Your Question, "Why Can I Install Plugins on WordPress?"
WordPress.com is Your Hosting Platform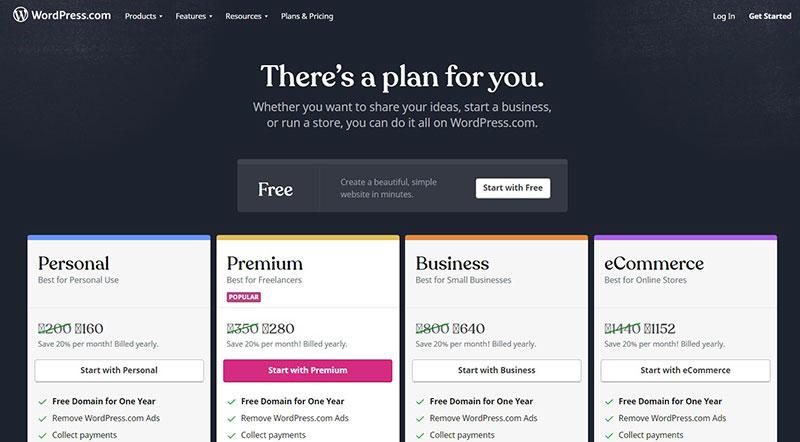 WordPress.com and WordPress.org are different. WordPress.org lets you host your website, so you will have the freedom to choose whichever theme or plugins you prefer.
Whereas WordPress.com will host the website for you. It is the ideal WordPress for beginners, however, it has several disadvantages. For example, you cannot install plugins—free or premium—unless you switch to Business and eCommerce pricing plans.
Therefore, always double-check before choosing your pricing plan in WordPress.com. However, to install plugins the only way is to switch your pricing plan to Business or eCommerce.
Also, although you have chosen the premium package, there might be incompatible plugins you cannot install. That is why WordPress.org is recommended over WordPress.com.
If you are in the early stages of learning about WordPress, you can go with WordPress.com and change it to WordPress.org later.
Your WordPress User Roles Does Not Allow You to Install Plugins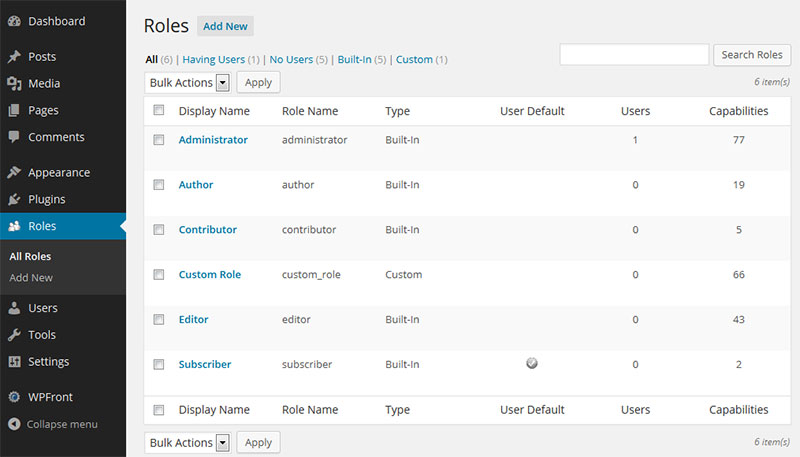 WordPress gives several user roles: Super Admin, Administrator, Editor, Author, Contributor, and Subscriber. As the owner of your website, you can add more user roles by using WordPress plugins for this purpose.
Your action in your dashboard depends on your assigned user role. Unless you are the Super Admin or Administrator, you can't install plugins on the WordPress.org website. The plugins section will not appear on the WordPress dashboard if you don't have the Administrator role.
If the website's owner asks you to edit or install a plugin, you need to ask to increase your user role. You can find the name of the administrator at WordPress Users > All Users Menu.
There's a Fault in the Code or Theme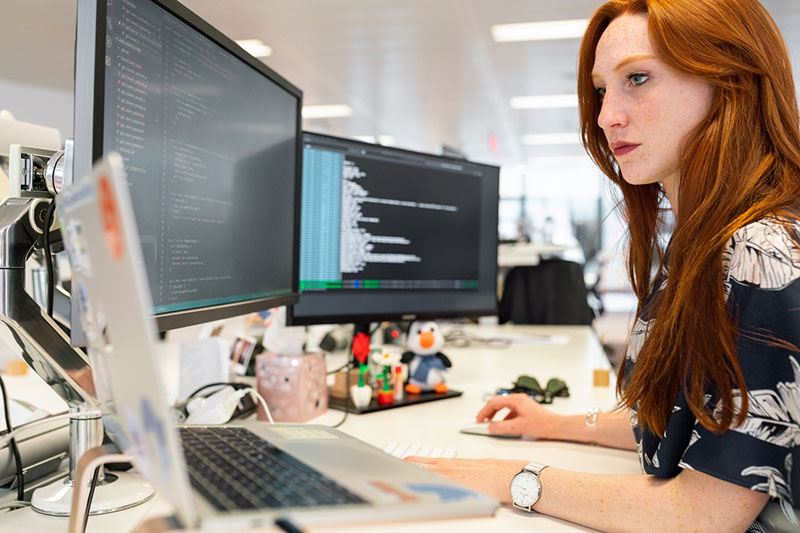 If you see a syntax error while trying to install plugins to WordPress, there's a faulty code in your plugins or themes. Mostly, the developer or Syntax error occurs in a plugin without good credibility. If you try to save money by purchasing cheap or free plugins, it may result in your site having bugs and crashes.
However, if you have developer skills, you can try to handle or fix the plugin's code. However, don't try to fix the code if you don't know how to do it. It would be best if you contact the plugin's developer to resolve the problem.
If you have tried several steps to get in touch with the developer and no response, it is wise to delete the plugin and search for a similar one.
The Plugin Exceeds the File Size Limit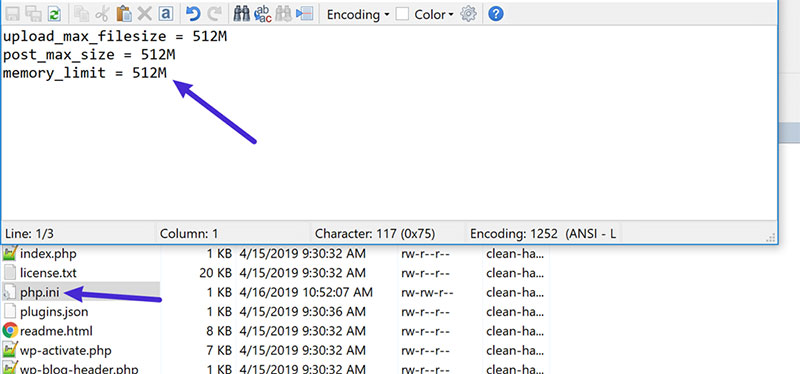 You might ask, "My memory is not yet full. Why can't I install plugins on WordPress?". If that is the case, the plugin you're trying to install exceeds your file size limit. You will know if it happens when you see this caption:
"The uploaded file exceeds the upload_max_filesize directive in php.ini"
To get rid of the file size limit, you have to go to the Control Panel. Visit the directory via a file manager or FTP. Find and select the wp-admin folder. There you will see the php.ini file. If not, then you need to create a new one. Then, look for the "filesize" section.
Now you need to overwrite the codes. If you can't do so, then enter these lines of codes:
upload_max_filesize = 1000M
post_max_size = 2000M
memory_limit = 3000M
file_uploads = On
max_execution_time = 180
As a result, you'll have a broader range of file size to install new plugins you need for your website's improvement.
Your Website's Memory is Low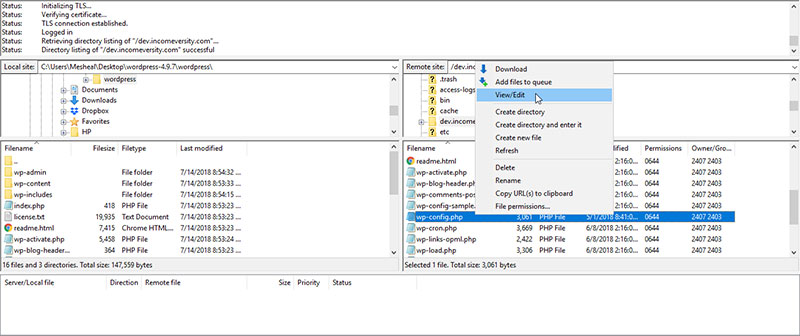 Even though you have low memory, it is possible to access the plugins, but not possible to install them. So, you need to fix the host's PHP memory limit. This is a server issue that you need to address right away for your site to run smoothly.
To find out the file size limit of your WordPress website, access the WordPress hosting settings and WordPress core. It will define the amount of memory the PHP can use. You will see the following error script if a process reaches the limit:
Fatal error: Allowed memory size of 67108864 bytes exhausted
Fixing this error is easy. Simply increase your PHP memory limit. You can do this by adding this line of code to your wp-config.php file:
define('WP_MEMORY_LIMIT', '256M');
Problems with the Zip Files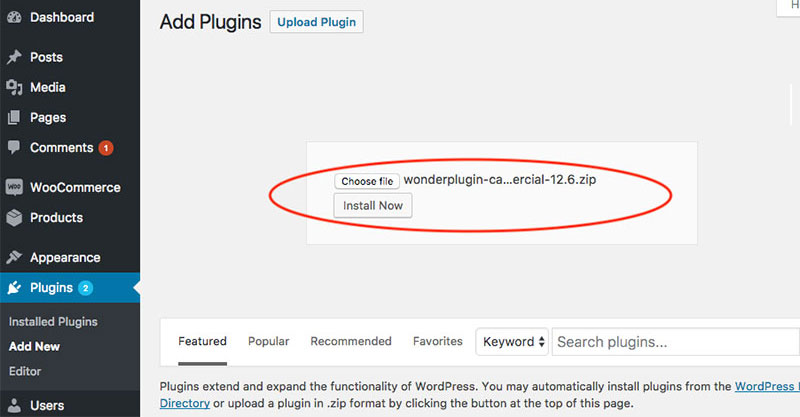 If you are installing the plugins directly to WordPress, you need to ensure that you have the complete zip files. There could also be other underlying problems. The zip files you have uploaded might not be compatible with WordPress.
Or you might have a corrupted zip file. So, ensure to check or review what is inside to avoid further problems in uploading plugins. If you installed the plugins to your WordPress dashboard without issues, then your zip files are okay.
If the zip file content and WordPress file recommendation matches, then you are ready to go. However, if you see other problems with your zip files, then contact the plugin's developer for the ultimate solution. If they leave it unsolved, then it's best to look for another similar plugin to install.
You Uploaded the Wrong File Format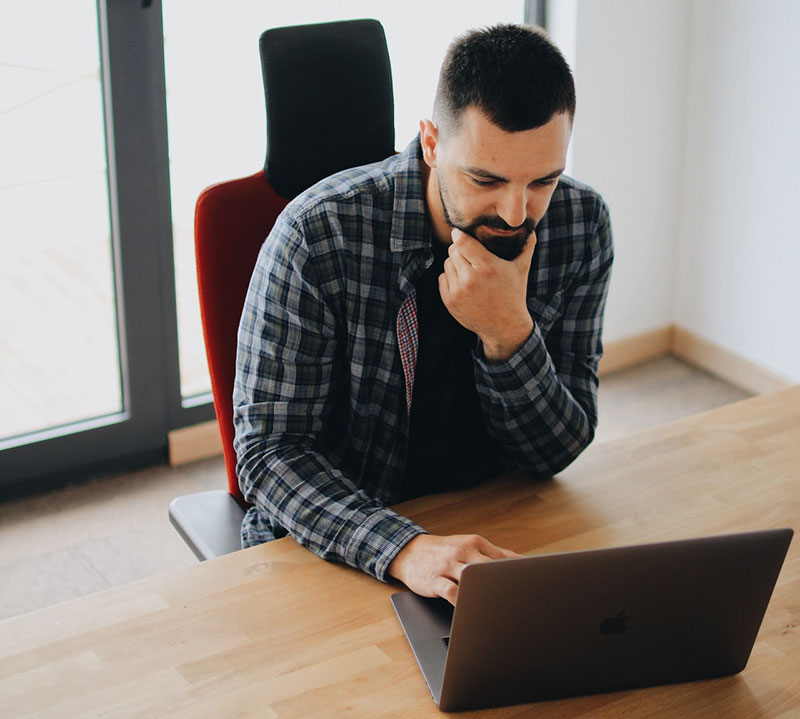 One thing you need to make sure of is that you have uploaded the right file format. Take note that WordPress only supports zip files. So keep this in mind when uploading a plugin or theme. If you try to upload other formats, you will receive an "error" sign right after your upload.
When you manually upload a theme to the "Add New/Upload" section in WordPress, you will receive an installation error caption. That "bad format" message on your screen means the native files you have uploaded did not come from the plugin's developer.
It is vital to check or review the files given to you by the developers. Before you go to them, make sure that the plugins' files are correct and compatible. If not, you might have mistakenly received a different file when unzipping the folder.
Get in touch with the developer right away if the plugin zip files didn't come from the client, or you didn't receive the correct folders.
The Network's Admin Disabled the Plugins Menu from All Network Sites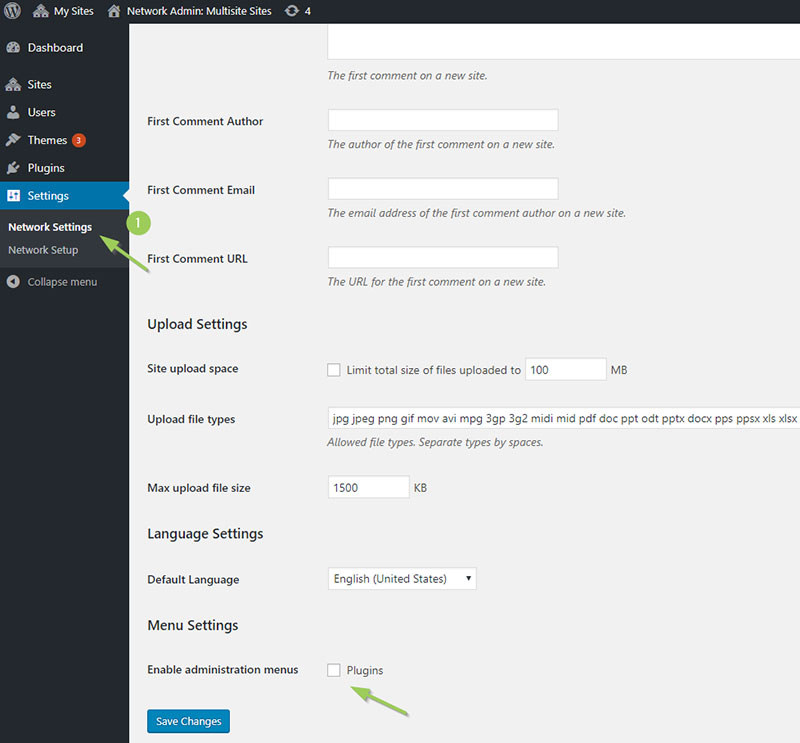 If you have a WordPress multisite network, this scenario could happen anytime. Check who are the administrators of the web, and confirm if they disable the plugins menu.
You will know right away if something is not right. If the admin allows you to install or access the plugins, you can see a series of installed plugins. You can also enable or disable them, according to your preferences or select the "Add New" option as you wish.
If the website's owner does not grant you access, you can ask the administrator to install the plugin for you to access the tab plugins. Mention why you need it and what you will do with it. One of the reasons you cannot install plugins is that you use a multisite network of communities or universities' blogs.
You Don't Have a Clue About What's Happening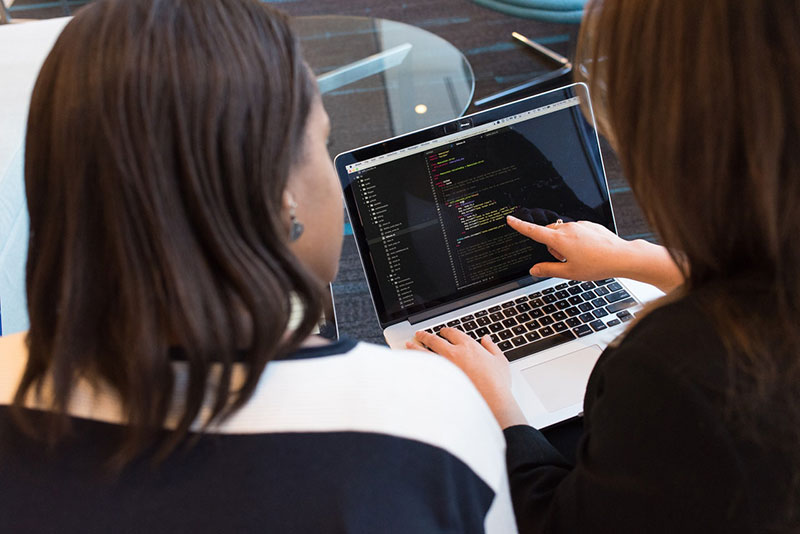 Sometimes, WordPress can be confusing if you are a beginner. Although WordPress comes with features for beginners without technical expertise, getting access to the plugins and other files or folders can be challenging.
Errors showing up on the screen could be hard to understand without assistance. You can ask the web developer for help to fix the issues. If you purchased a theme or plugin with an error, that means there were problems from the start.
Some plugins need the support of other plugins or components to make them work. You can ask the developers about the step-by-step instructions to learn the right way of installation. Skipping one or two steps will disrupt the plugin's activity.
Why Can't I Install Plugins on WordPress? – Solved
The answers provided in this article to "Why can't I install plugins on WordPress?" will solve your questions. Installation errors of your plugin can happen anytime.
Apart from the nine possible causes, there could be other triggers that affect your plugin installations. However, these solutions should prove useful, as they have been proven by testing.
You can prevent errors if you only download plugins from reputable themes and well-known or expert WordPress developers. Do research beforehand to learn about a plugin so you can install them successfully.
If you enjoyed reading this article about why can't I install plugins on WordPress, you should read these as well: