If you are tired of your current WordPress setting and you would like to reset your WordPress site completely, then you are in the right place. We, here at wpDataTables, think that learning how to reset WordPress is not as difficult as you may consider.
This sort of operation is often required after trying a few plugins which may influence your WordPress settings in an inappropriate way.
Basically, you messed up and you need to reset WordPress.
Let's see how we can do that.
Table of contents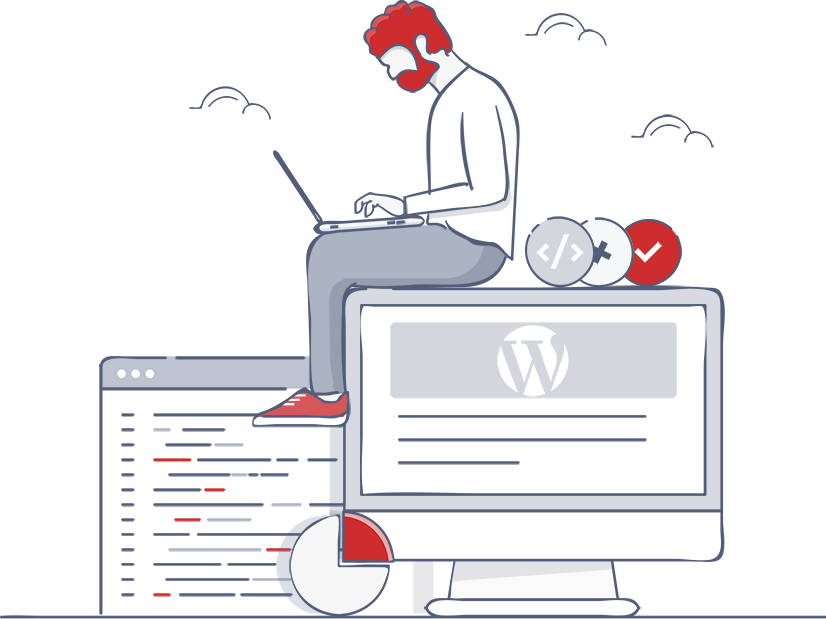 One of the most popular solutions for resetting your WordPress site has more than 100,000 active installations.
The WP Reset plugin is regularly maintained & updated, so you can relax knowing that everything works flawlessly. An important thing if you decide to trust the faith of your site to a plugin. Also, WP Reset is developed by WebFactory, a well-known developer that has been active on the WordPress scene for over a decade. Another crucial thing if you ask us.
Step 1: installing the Advanced WordPress Reset Plugin
Like with any other plugin, you will have to go to Plugins -> Add New and search for "WP Reset". The plugin should come up as the first choice. Install and activate WP Reset so you can continue to the Tools section where all the plugin's settings are located.
Step 2: Resetting the WordPress database
If you're rushing for a quick & easy reset of your test site or a blog that you have just started but want to redo, it will suffice to open the first tab and scroll to the bottom of the page. Still, before continuing, make sure you've created a backup of your site.
The plugin will warn you there is no undo, so make sure you're ok with losing the data before going forward. When you're ready, type in the word "reset" in the field and click the Reset button. WP Reset will ask you to confirm the action one more time.
If you want to customize your reset experience, scroll a little bit above the field where you can choose to reactivate your current theme, automatically reactivate the WP Reset plugin or choose to automatically reactive all currently active plugins. Quite handy options, don't you think?
Step 3: Verifying the clean install
If you confirm the reset, you just need to wait a couple of seconds. Let WP Reset do its thing – restore the database and get you a fresh WordPress environment. Much easier than reinstalling WordPress manually.
Step 4: If you don't want to reset your entire website
If you don't want to reset your entire website, WP Reset gives a few more options. Head to the second tab in the settings where you can find various tools. Here you can choose to reset your WordPress website partially. For example, you can only decide to delete themes, plugins, or transients.
It is possible just to clean the upload folder to get rid of all those files and images you uploaded for a test or you simply don't need anymore. You can also empty or delete custom tables, reset the theme options or even delete the htaccess file.
Step 5: See the changes to the WordPress database
For those who want full control of their site, there is quite a neat tool that lets you see the changes to the WordPress database. If you open the DB Snapshots tab, you will be able to save a copy of the currently active database.
Then, when you make a change to your site (like installing themes and plugins, for example) you will be able to match that table to the older one. WP Reset will show you all the rows that changed, so you can quickly identify what happened. This is a perfect tool for developers who will need to differentiate each and every row to know what happened and how to handle the plugin.

One of the easiest and most efficient ways to reset WordPress is by using a plugin, more specifically the Advanced WordPress Reset Plugin.
This is a plugin that makes the WordPress reset process very quick and easy, as it cleans out the data related to users, posts, products, or other items that might have been added to WordPress initially, as well as the media files that were uploaded on the website and any information such as ratings and comments.
The only thing that this plugin won't delete is your theme and existent plugins.
For theme deletion, don't forget to look up how to delete a theme in WordPress, as it involves a different process. The themes will be deactivated to completely reset WordPress. With such a plugin, you no longer have to worry about how to reset WordPress. Here are the steps required to use this plugin:
Step 1: installing the Advanced WordPress Reset Plugin
The first thing you need to do to reset WordPress is log in to your account and look for the Plugins option.
Once you get there, click on Add New and search for the keywords "database reset". You will receive a bunch of results from which you need to select the Advanced WordPress Reset one, which is usually the first on the list. Then simply click on Install and Activate.
Step 2: Resetting the WordPress database
Once you installed the WordPress plugin, your WordPress tool list will extend. Go to Tools and look for the Advanced WP Reset option and click on it. You will have to confirm your choice by typing in "reset". Once you do that, select Reset Database and enjoy the results.
Step 3: Verifying the clean install
After you went through the installation and resetting process, you should check the website and see if everything looks the way it should. When you select Posts, you are going to see the original page that you noticed when you first logged in on WordPress, which is the "Hello World!" default post. The same should go for Pages.

Another great plugin that you can use to reset WordPress is called WordPress DataBase Reset and can be found in the WordPress Plugin Directory. It is a free plugin and it resets the database completely to its defaults. It's a very convenient plugin for anyone who wants to start fresh. There are a couple of steps you need to follow:
Step 1
As in the previous case, you need to find the plugin, install it and activate it. Once you do that, the plugin will add an additional menu item to Tools. Once it shows up, select Database Reset. After you click on the option, you need to select the parts you want to reset or to click Select All to perform a complete WordPress reset.
You don't need to know how to reset WordPress because the plugin will do it all for you. If you select just some of the listed tables, the plugin will only delete that part of your WordPress. For instance, you can delete all the comments or all the pages, but not other elements on the website.
Step 2
The plugin will also ask if you want to remove the theme and plugins completely or if you want them reactivated once the WordPress resent is performed. Most people choose the latter variant.
If you want to keep the theme and plugins, check the box that appears and goes to the next step. Confirm your choice by typing in the security code and then select Reset Tables. Once you do that, the WordPress dashboard will be returned to default.
Option 4: Without using a plugin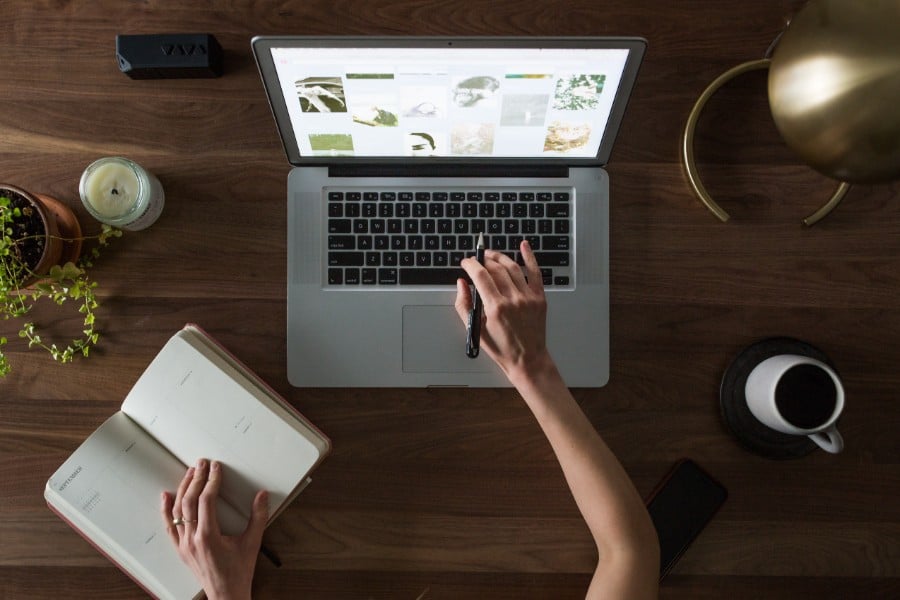 Step 1
These steps will help you to learn how to reset WordPress without using a plugin. The first step involves deleting the database. Log in to the cPanel of the platform and go to Databases and then MySQL. Once you selected the section, you should be able to see all your databases.
You need to identify your WordPress database and then copy and paste that name somewhere so that you can reach it when you need it. Once you do that, click Delete under the Actions column. This will perform a WordPress database reset.
Step 2
On the cPanel page, you should be able to see an option named Create a New Database. Click on it and paste here the name of the database you previously saved.
Click Create Database and wait for the page to refresh. The Current Databases list should change, including the one you created. Then, select Add a User to a Database.
The newly created database must have a user, so select the matching database and the username in the drop-down menu and click Add User. Navigate to the website's public_html folder in the FTP program you use and then go to the WordPress root files. Select wp-config.php and choose View/Edit. Make the changes you need.
Step 3
Once you reached this step, you should navigate to the wp-content folder. You will be able to see the plugins, themes, and uploads folders that are related to your database. Select all folders except the one that contains the theme and delete them. Go to the themes folder and choose the one theme you'd like to keep for your page. The other themes can be deleted.
Step 4
The previous steps should have returned your WordPress to its initial state. You need to add one more thing to make it functional.
Rerun the WordPress installation script by adding /wp-admin/install.php to the end of the domain name that you use. Select the appropriate options and there you have it – a clean, functional WordPress site.
Ending thoughts on how to reset WordPress
Once you have learned how to reset WordPress, you won't face any trouble with it in the future.
You can use any of the methods listed here to achieve the desired result. It is not a thrilling task, but it gives you something fresh to start with.
If you enjoyed reading this article on how to reset WordPress, you should check out this one about how to add JavaScript to WordPress.
We also wrote about a few related subjects like how to change WordPress URL, how to embed video in WordPress, how to edit HTML in WordPress, how to duplicate a page in WordPress, how to edit WordPress user roles and how to add WordPress featured image.