WordPress widgets are the easiest and most convenient way to integrate valuable information and content in each corner of your WordPress website. Social links, recent posts, comments, pages, blogroll: you can have it all with the WordPress Sidebar widgets.
Each WordPress theme offers a set of inbuilt free WordPress widgets for content delivery goals. However, if you crave a particular sidebar widget missing from the WP theme of your choice, you can opt for top WordPress plugins to deliver the best WordPress widgets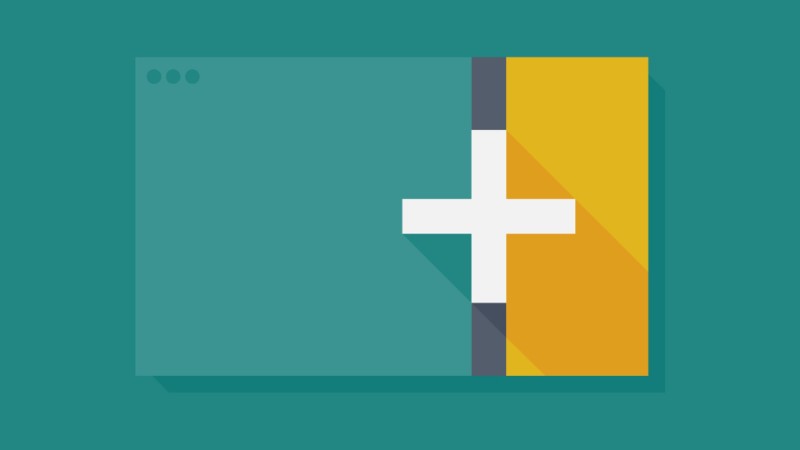 Custom Sidebars offers WordPress custom sidebar options that allow you to personalize the sidebar areas of your WordPress website for one or all pages, categories, posts, and so on. You only need to use this WordPress sidebar plugin to get the sidebar of your dreams.
When you finish including the best widgets for WordPress, you can now allow the newly generated sidebar to a selected page or generally specify where you need it to show up.

WooSidebars is a trendy and well-liked sidebar plugin that allows you to create custom WordPress sidebars that include your desired WordPress widgets. It permits the creation of additional sidebar areas and lets you specify the conditions of showing up a specific widget.
Thus, you can opt for displaying a certain sidebar on a given post, specific page, archives, search results, 404, or shop pages. Woosidebars is a versatile WordPress plugin that allows customization of your website sidebars with WordPress search widgets and other widgets.

You may find Simple Page Sidebars to be the best WordPress plugin because it allows you to quickly produce and assign sidebars to separate pages via in-built WP caching options, which also preserves the swiftness of your administration dashboard.

The Social Icons Widget by WPZoom is the ideal WordPress plugin for incorporating social media widgets into your WordPress custom sidebar. Backed by over 80 social media networks and 400 icons, this plugin takes social icons customization to a whole new level.
The Social Icons Widget by WPZoom lets you tailor your social media icons to appear round, square, plain, or labeled and displays them on your sidebar accordingly.

Meks Smart Social Widget is a social media widget plugin for WordPress that you can use to personalize over 40 different social media icons in a square, rounded, or circle styles. It is an easy way to incorporate your social media links to your WordPress widgets sidebar.
The process is simple: add the widget and short intro text, pick your social icon in the style and pixel size you desire, and add your respective social media links. You're done!

This is a more stylish social media WordPress widgets plugin that gives you access to 12 different icon themes in various styles. You have the freedom to opt for either vertical or horizontal layout of your display, hover animations, play with the tooltips option, and more.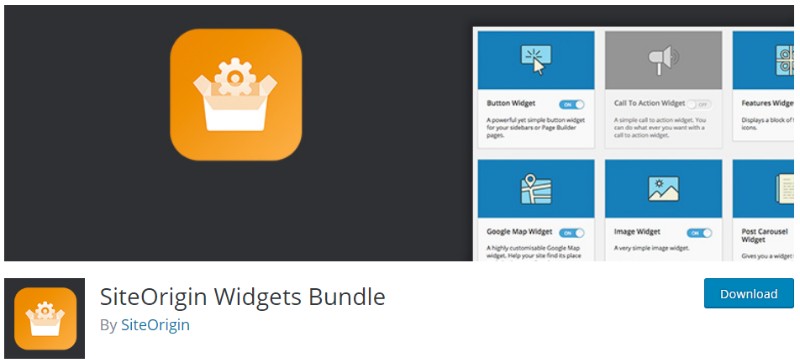 SiteOrigin widgets Bundle gives access to 20 fully-customizable WordPress widgets for the ultimate widget functionality on your WordPress website. Some of the featured widgets include Call-to-action Buttons, Pricing Tables, Google Maps, Image Slider, and Testimonials.
SiteOrigin Widgets Bundle reinforces its 20 dedicated widgets with 1, 500 different icons, as well as free access to an infinite color spectrum.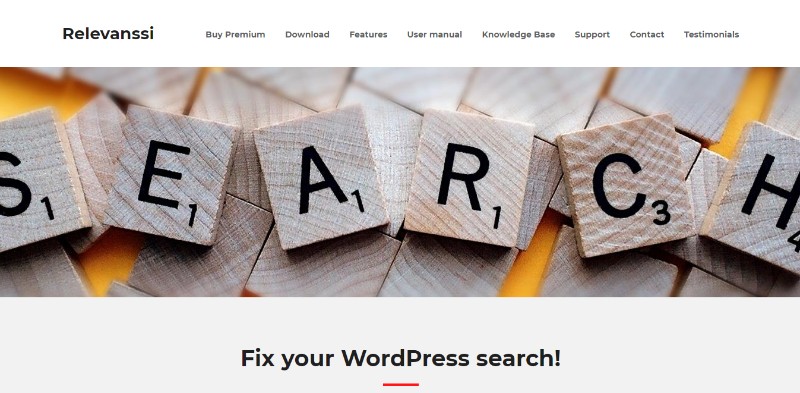 WordPress provides an inbuilt search function and companion widget, but it doesn't enjoy exactly rave reviews for getting the job done. For a convenient and user-friendly search function, you can upgrade to Relevanssi, the ideal plugin for WordPress search widgets.
Relevanssi is different than WordPress' basic search function because it has partial matching capabilities and the ability to sort search content by its relevance. You will continue to use the default search widget, with Relevansi powering in the background.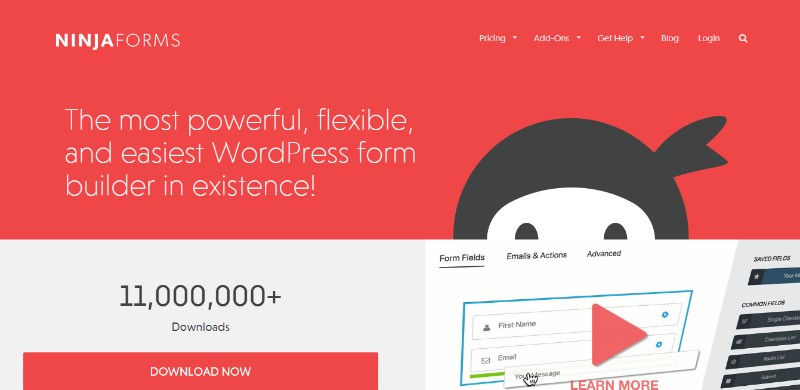 Ninja Forms is one of the contact form plugins for WordPress that also comes with a companion widget for your sidebar, where your visitors can easily identify it and click on it. You don't need a doctor's degree to use Nina Forms. Plus, you get to access a tone of customization options as well as numerous advanced fields.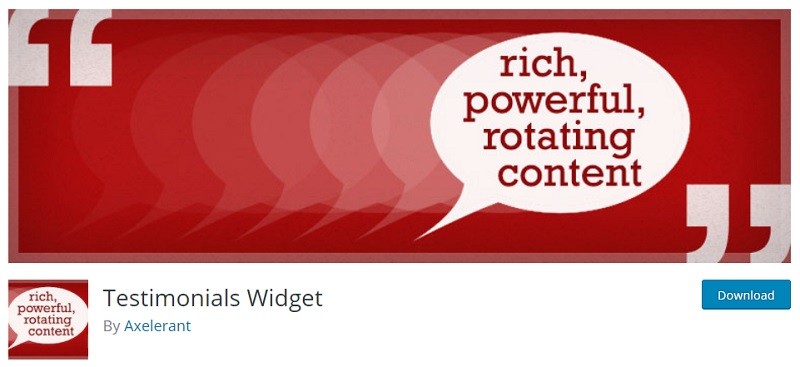 Testimonials Widget is a plugin for incorporating social media testimonials widgets into your WordPress custom sidebar. Unbiased testimonies collected directly from clients can do wonders for your business, and they can promote you better than any marketing strategy.
Testimonials Widget is a great plugin that allows you to present image, text, or video testimonials in the form of elegant sliders. You can also customize which testimonials to display depending on the category within which you publish your post.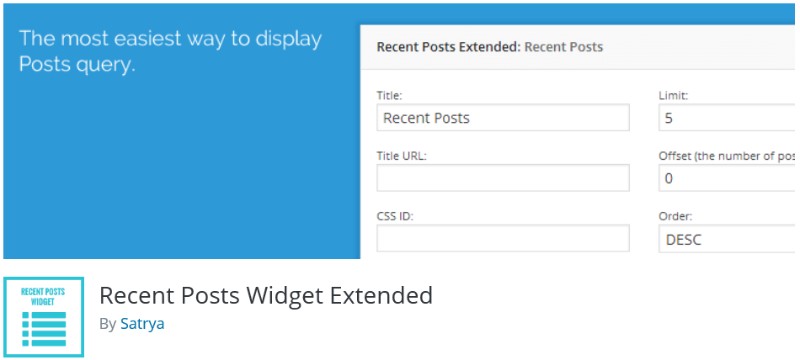 Generally, your website visitors are looking into the sidebar of your website to discover the WordPress widgets that reveal links to your blog posts. Blog posts widgets can refer to popular posts, recent posts, or related posts.
Recent Posts Widget Extended is the WordPress plugin that you need for the supreme recent post widget experience. You can put on view an excerpt and thumbnail for every post you make. You can target posts by category and order posts by publishing date.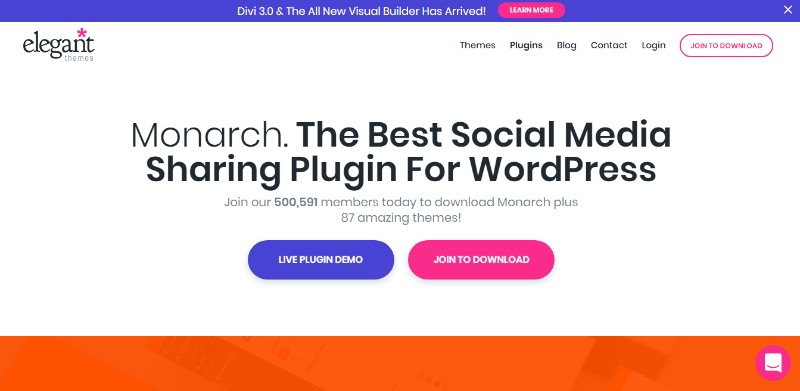 Monarch is the best way to optimize your WordPress sidebar with lots of social media sharing buttons. Every WP post shared to social media reaches your followers.
It is considered the best WordPress plugin for social media widgets due to its sophisticated features, enhanced usability, and a stunning design.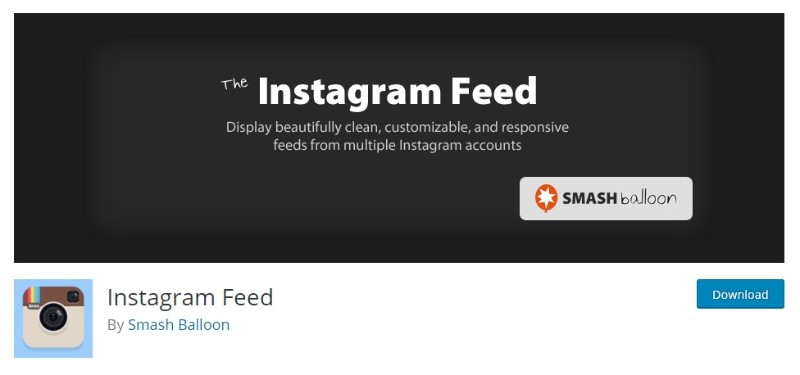 This is a multifaceted feed plugin that has a perfect 5 out 5 stars rating across over 300,000 downloads. Instagram Feed is a fantastic plugin that, once installed, allows the webmaster to feed images to their website from their Instagram account or any non-private account.
With Instagram Feed, you no longer need the media library. You can display medium or full-sized images and thumbnails pulled out from several Instagram accounts. Moreover, your users will be able to upload pictures to your website as well via the Load More button.

Compact Archives is a WordPress Archive plugin that allows clever condensation of the back catalog of your blog so that it fits nicely in the space of its designated widget. It is ideal if your blog posts spread over several years and the WP inbuilt archive function can't handle it. Compact Archives gives users quick and neat access to older blog posts.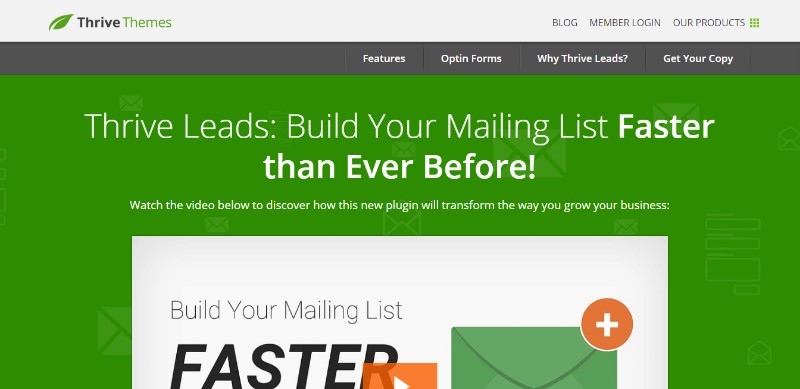 Thrive Leads is one of the best opt-in plugins available for WordPress. There are many other options available in the same a category of course but Thrive Leads remains my choice for this post.
There is no better way to get your viewers to subscribe to your email than adding dedicated opt-in WordPress widgets to your sidebar that is automatically displayed on each base as is the case of most themes available for WordPress.
Thrive Leads brings into play a designated widget, amazing templates, and many design options that will help you boost conversation rates.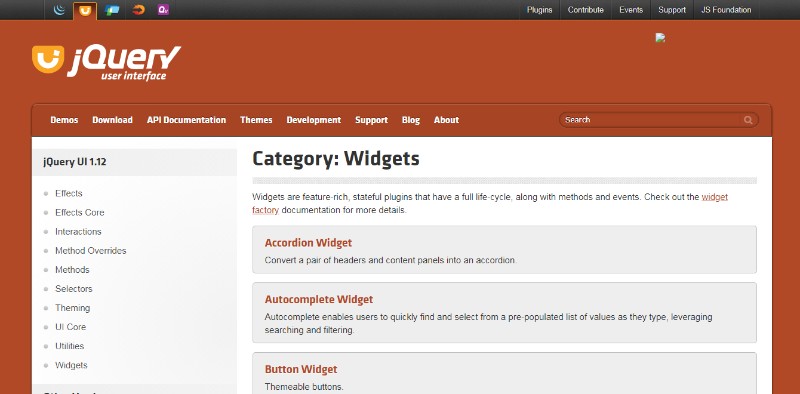 This plugin can easily be added to any page, post, or sidebar. WordPress supports all jQuery themes. Plus, you can build your own theme personalize by using the jQuery ThemeRoller.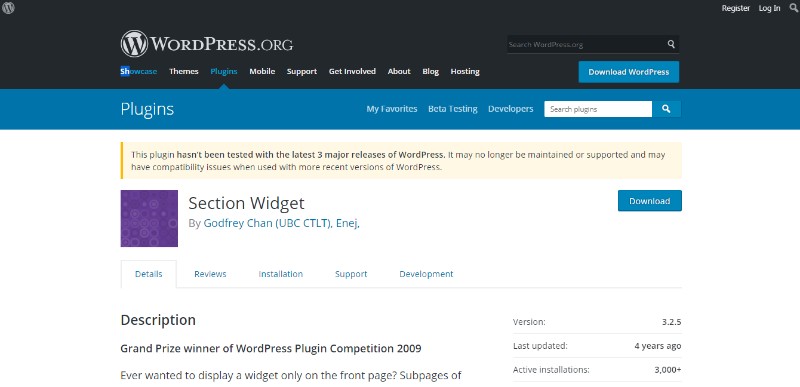 Section Widget makes it possible for you, as a webmaster, to show random information only on specific parts of your website and order these sections int sidebar tabs. You can choose to display subpages within Context -Lists pages, subpages for a particular page, top ancestor of the current page, or all the ancestor's descendants.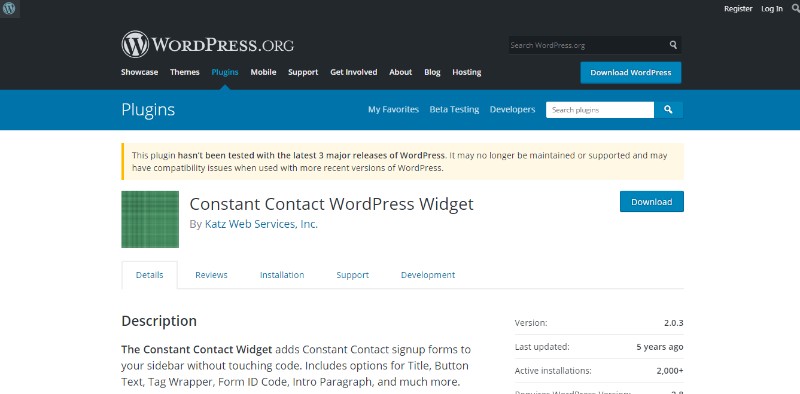 This is a plugin that allows you to incorporate signup form WordPress widgets into your sidebar. Constant Contact WordPress Widget lets you customize how they appear.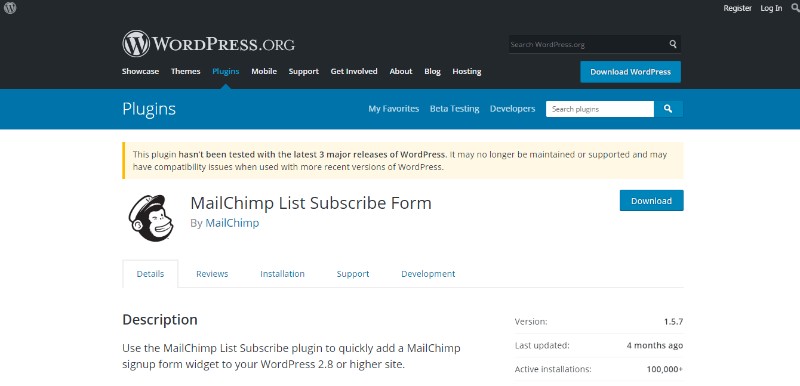 With the installation of this plugin, you can add to your WordPress website signup form widgets for your MailChimp list.
Ending thoughts on the best WordPress widgets to choose from
You have thousands of options when it comes to WordPress widgets and accompanying widget plugins. We hope that this post can prove helpful and assist you in your efforts of finding the one perfect plugin to customize the sidebar of your dream WordPress website.
If you enjoyed this article about WordPress widgets, you should read these: