The default WordPress search function which is built into the CMS has improved tremendously in the past years. However, for some, the functionality is still too basic, and won't cut it for larger or more complex sites. In this article, we will explain how the current WordPress search works and list 11 different ways you can make searching your site easier and more powerful. Keep reading to find out more in this article created by our team at wpDataTables.

How the Native WordPress Search Works
To perform a page search, you normally use the native WordPress search function. This search makes a query on the database behind your site. In order to return a search result, there are a lot of processes behind the query. When you run a search through wp_posts, MySQL will process all the rows of info included in this database table. The more numerous the rows (i.e. the more posts you have), the more complex the query and the longer it will take to complete.
This is what makes the native WordPress search system unsuitable for certain websites. If the query gets overwhelmed and no longer performs as it should, you will have to boost it in one way or another. Other reasons why you might require a boost include:
The WordPress search function will only cover fields like post_title, post_content, and post_excerpt, as well as page and attachment post types. If your website contains custom post types or it uses a plugin that makes changes in the post types, WordPress search won't be able to see these and return them to the user.
If your website contains more than 100,000 posts, expect the WordPress search function to fail, as it will take too long to complete, and users are not willing to wait that long, including yourself.
Too many concurrent searches on high traffic sites can lead to degraded server performance, slowing the site down for everyone.
Why Should You Improve the WordPress Search?
A lot of new webmasters consider it an afterthought, but searchable content truly comes first when talking about a website's usability. Your users are interested in the content present on your website, and if they can't find what they're looking for with a site search, they're going to leave. Of course, if your site is small and simple, with no custom content types, there might be no benefit to changing the default WordPress search tool.
To figure out whether you need to improve your WordPress search or not, check your website traffic and assess how often – and how –users utilize the search function on your site. Google Analytics could help you with this. If the numbers are not worrying, then you can fully rely on the native WordPress search function. If you notice that many users are leaving your site after searching for something and not finding it, move on to the next step.
11 Ways to Improve WordPress Search
Notice how easy it is to find something on Google or other popular search engines. The same should be in the case of your website. When a user types in a keyword, they expect to find content that is relevant for their search. In order to provide them with such an experience, you will have to boost your WordPress search by improving certain aspects of your site. Take into account that the improvement process can take anywhere from a few days to a few months, depending on the size of your website and how complex it is.
1. Faceted search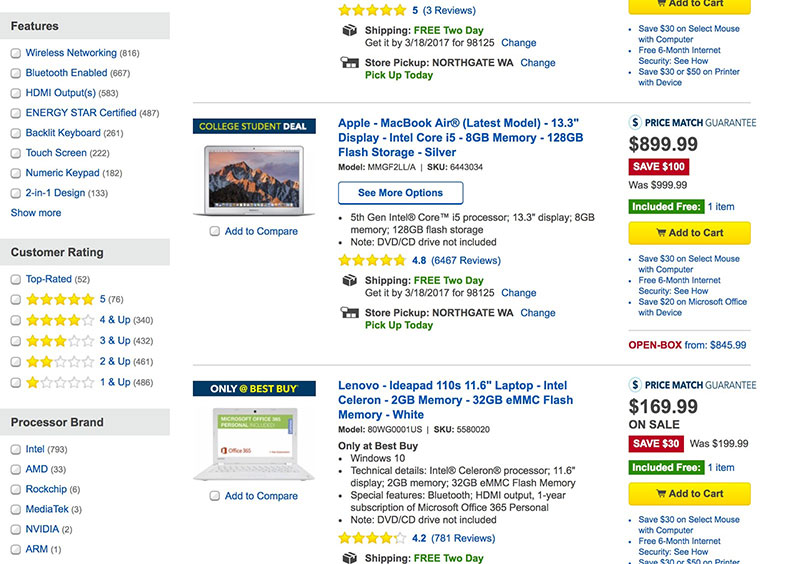 Take Amazon or eBay as an example for this one. eCommerce website owners should know that an online shop is basically impossible to use if there is no faceted search functionality. Faceted search, also known as faceted navigation, is an approach that relies on categories. You will create a system of categories for your site and integrate it with your search function. This way, when a person searches for an item, it can be filtered by category which reduces the search effort and time to find something specific among many different categories.
2. Other algorithms
If your website is not an eCommerce store and you can't rely on categories, you can try switching the algorithm to improve the relevance of internal search results. Sites that contain a lot of written content can upgrade to a better algorithm to boost their WordPress search function.
Google is the best example of what you can do if implementing the appropriate algorithm for your searches. If you're not great with code, you may want to hire a professional WordPress developer to help you come up with a better algorithm unique to your site.
Finding the perfect candidate for the job is not always an easy task, however. To make sure that you are able to reach out to potential candidates in the most effective manner possible, you should consider using an email verification tool.
3. Improving the search experience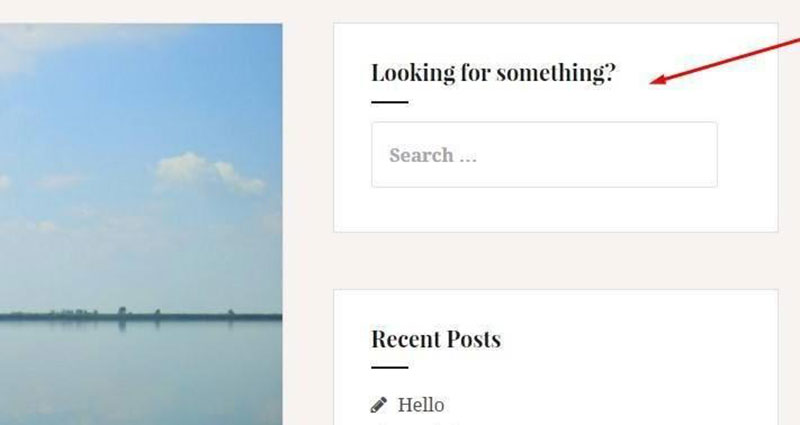 Even though your site might not be that big, you still have to organize your content and make the search experience pleasurable for your users. Always keep an eye on the latest plugins that could help you create a better WordPress search experience without actually replacing this core function of the CMS.
4. Change the default URL slug
One-page websites contain the name of the company, description, and the contact info all on one page. This is the only situation when a boosted WordPress search is not absolutely necessary. On multi-page websites, you can't skip boosting the search function. For multi-page sites, try changing the default URL slug (go from http://example.com/2018/03/some-article/ to http://example.com/some-article/). The URL slug format can be changed in the WordPress dashboard under Settings > Permalinks.
5. Search posts by titles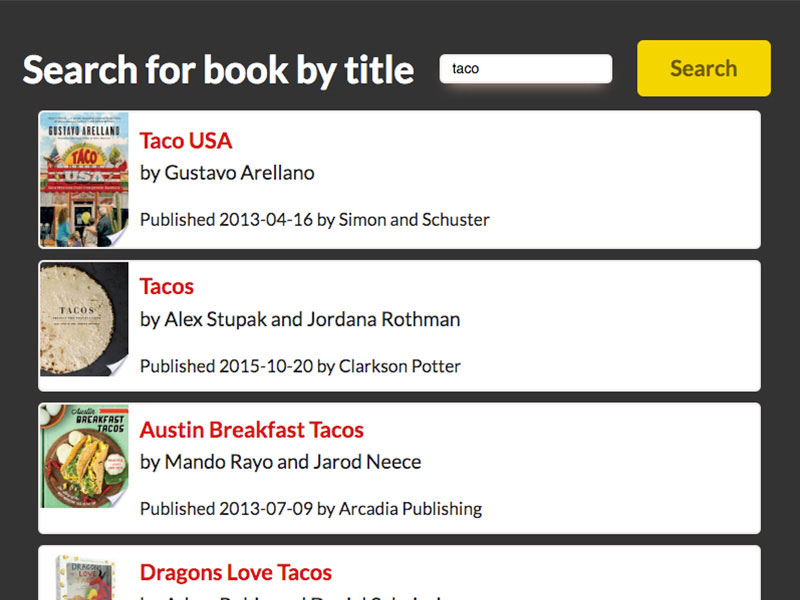 If you are not happy with how the WordPress search works, you can change its attributes. For instance, when it searches through all the content by default, you can instead make it search only through the post titles. This could lead to faster results based on the type of website that you own.
6. Define categories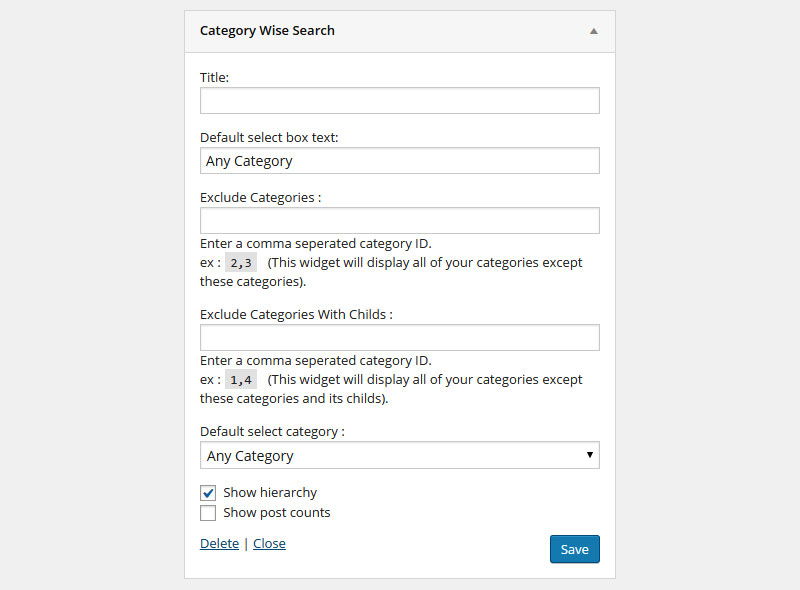 As mentioned before, the WordPress search will look through all the content existent on your site. Avoid that by defining clear categories and make it look through them instead. It will exclude posts, pages, or tags that might be irrelevant for a search on a heavily niched website.
7. Sort by relevance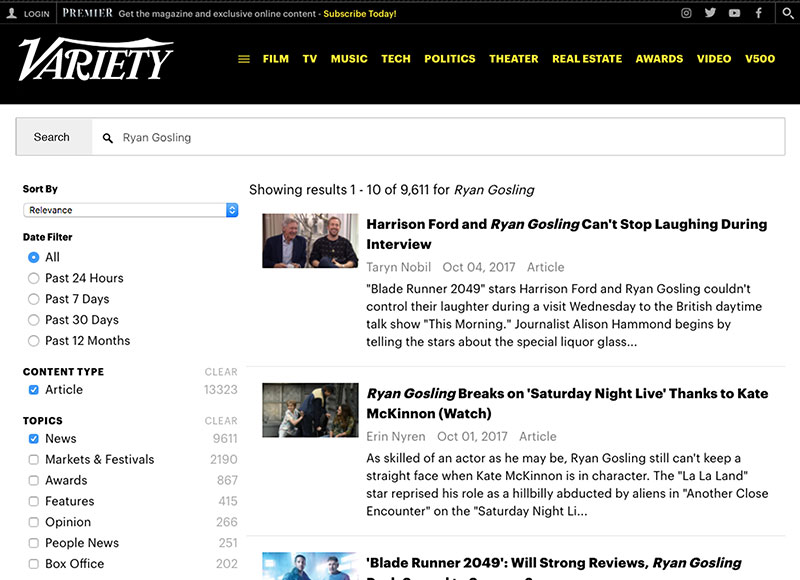 People who have used WordPress since its earlier versions know that the search function has changed over time. In the past, the results used to be listed based on date, without using any sort order. As such, websites with a myriad of posts couldn't make good use of the WordPress search function. Today, you can sort the results based on filters of your choice. One of the best filters is relevance. Make sure you set a default sort order that makes sense for your website.
8. Better interface
Consider the fact that the search results excerpts, by default, don't look great. You can improve that by using plugins or adding filters that sort the information in a more logic and pleasing manner.
9. Track the searches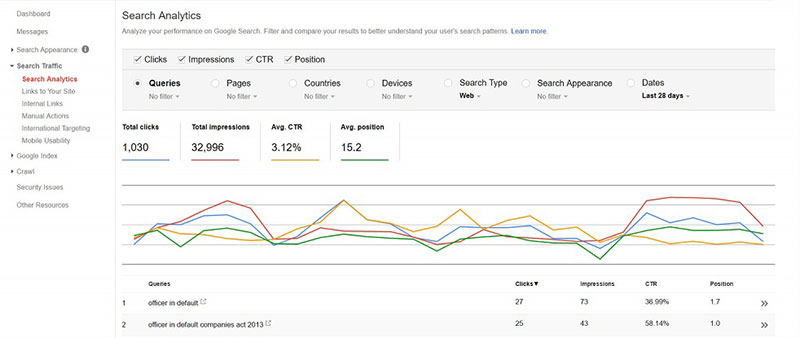 It would be best if you could track the searches of the users on your website and make a list of the most searched keywords. Again, Google Analytics is a great tool to help you with this and will let you see what users are actually searching for and whether they are finding the right content.
10. Use plugins
Here are some helpful plugins that can boost WordPress search in a variety of powerful ways:
SearchWP

Category Wise Search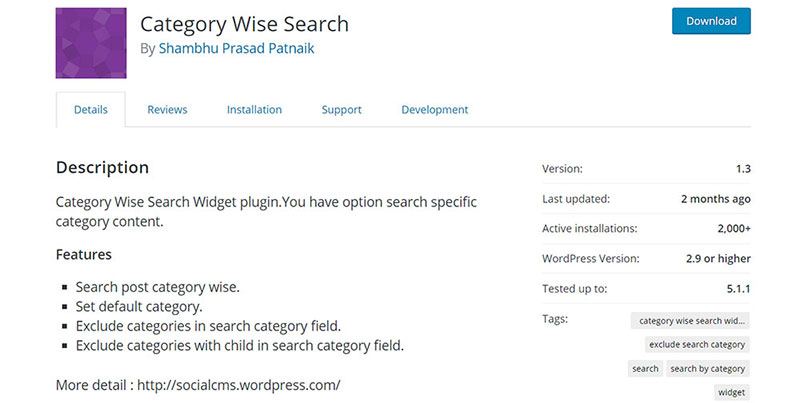 Relevanssi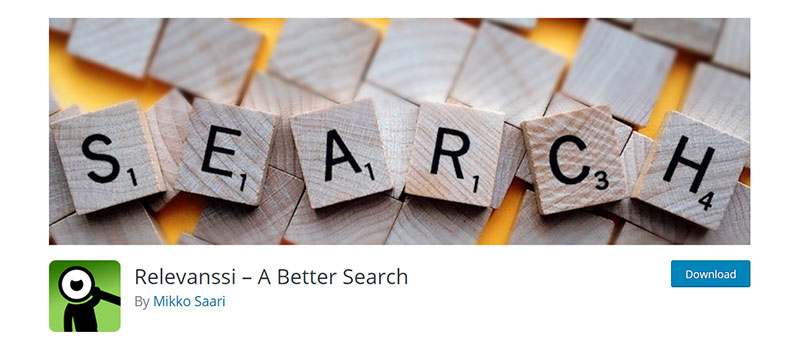 Better Search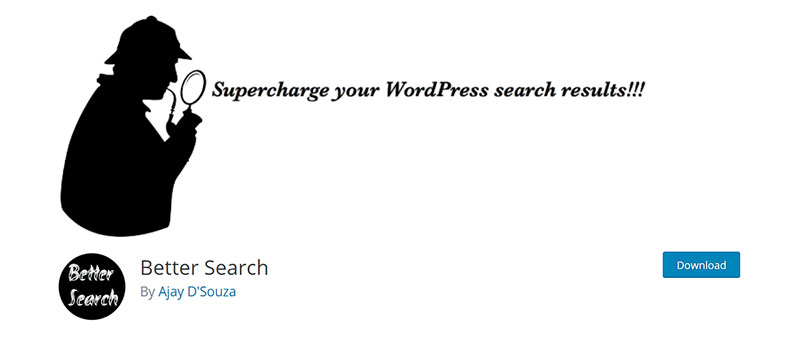 Search Everything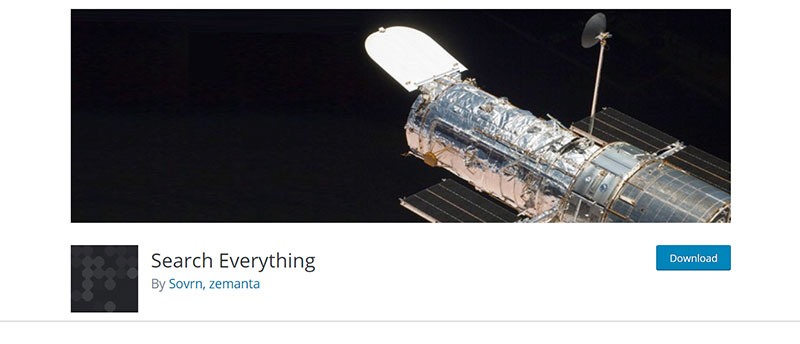 Jetpack

Ajax Search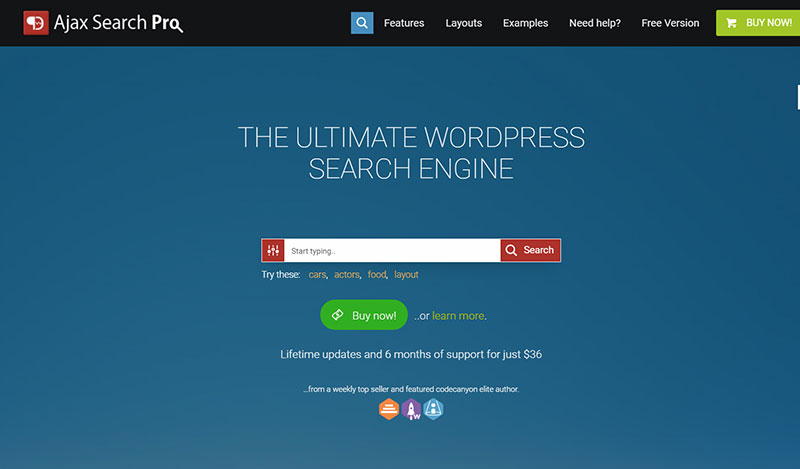 Ivory Search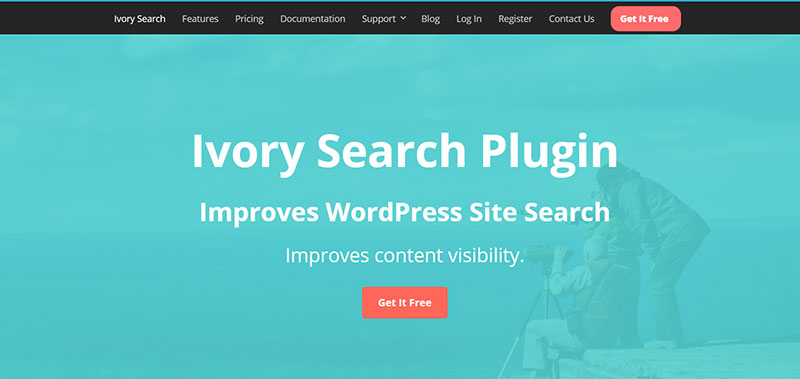 11. Use Google Custom Search

If you can't seem to get it right through one of the approaches listed below, consider adding a Google Custom Search function to your website. This is a tool that looks through your website content with Google and gives users a list of links that direct to your website and might contain the information they are interested in. It's a great way to utilize the power of Google's already powerful search algorithm on your site.
Summary
Unless your website is so simple that it doesn't require a complex WordPress search function, you should invest some time into boosting it. Several of these methods won't take you very long to implement, and it could have a great impact on how users interact with your site. A website that has more than 25 pages should definitely contain a boosted WordPress search experience, even if it's just a small tweak to the URL slug format. Without making these changes, you risk having the search process last way too long and be exhausting for the users.
If you enjoyed reading this article about boost your wordPress search, you should read these as well: