If you are currently working on your website and you don't want people who visit it think that it is out of service permanently, you need to invest in a way of displaying the appropriate message. The pages that are usually displayed when WordPress stuck in maintenance mode are error ones, such as 403, 404 or 503.
Visitors tend not to come back to the respective website if they notice that it doesn't currently work. Considering this aspect, you may need to find ways to let the visitors know that you are working on the website and it will be republished soon.
In this sense, wpDataTables team believes it is best to learn how to unpublish a WordPress site until the maintenance mode is over.
The under construction mode is the one that tells Search Engines that your website is down at the moment, but it will be back. This is the 503 error, but people don't exactly know its definition, so it's better to specify what is exactly happening at the moment.
If you don't implement any sort of maintenance mode on the website, it won't be recognized by Search Engines and visitors won't be pleased either. A long-term 404 error leads to the deletion of the page, which makes the re-indexing process very difficult to handle.
Table of contents
When should you learn how to unpublish a WordPress site?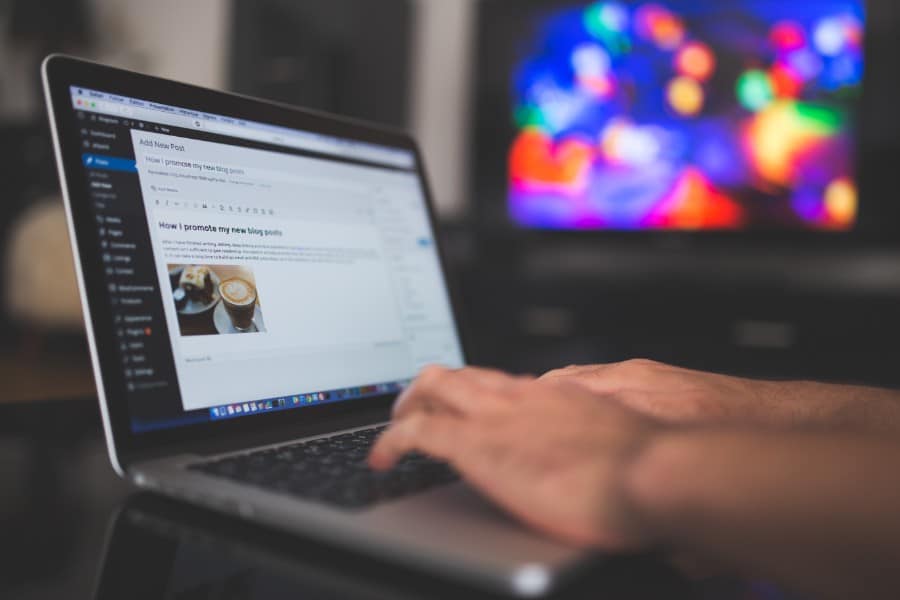 There are several reasons why you might want to unpublish a WordPress site. In case you are struggling with one of the following situations, it's time to get to work and find the appropriate method regarding how to unpublish a WordPress site:
The website just got hacked and you want to make sure that any other threat is stopped immediately
The website is not functioning properly, and the customers should see a blank screen rather than the issue that you are confronting with at the moment
The website is in the WordPress maintenance mode
The website requires more updates and you can only add them by working more on it
The website is not working at the moment and you are not planning to work on it any sooner
Under Construction plugins that you should know about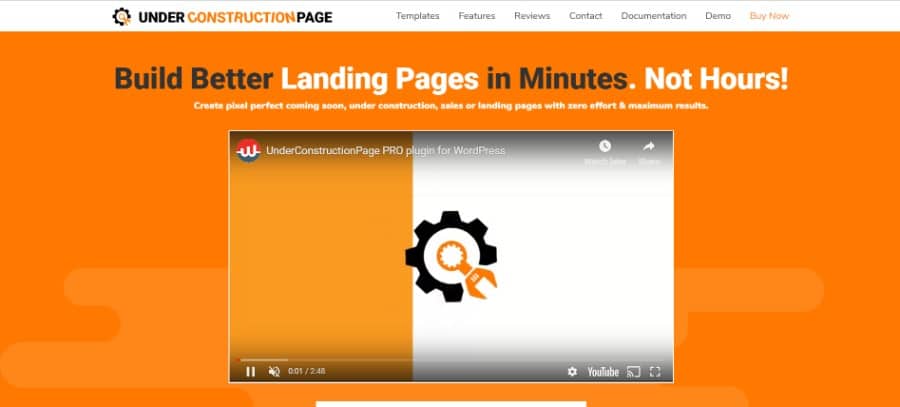 Web Factory came up with this plugin that is dedicated to any website under maintenance. The current number of installs reaches up to 50 000, which is impressive. The number of five-star ratings should be enough to convince you that this a good plugin. It is free and is very easy to set up. The design is intuitive and user-friendly as well.
You simply create a page with a theme of your choice, set the name of the page, include a few more settings and hit one button. The plugin will magically turn your website into the maintenance mode. Moreover, the plugin is updated every two weeks, so you shouldn't worry about bugs.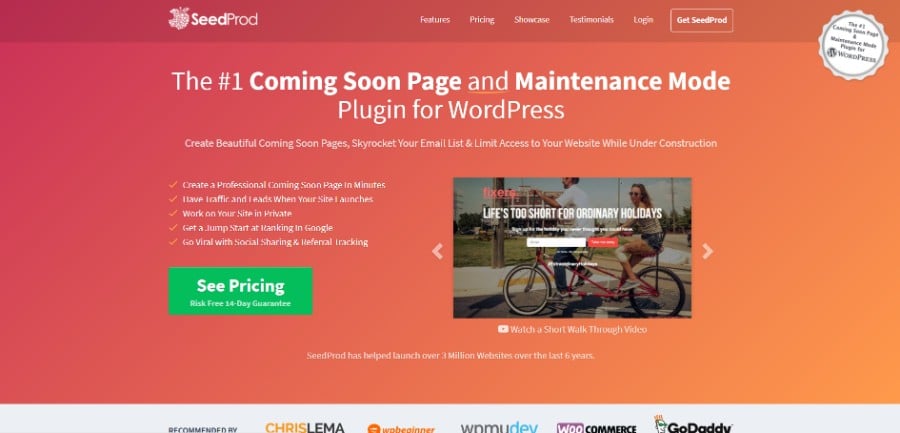 This under construction WordPress plugin is exactly what you need if you want to obtain a beautiful outcome. The look and feel that this plugin offers is truly unique and it's great for all sorts of purposes. No matter whether you want to add a coming soon page or a maintenance mode one, the plugin can do both in the most beautiful and responsive manner.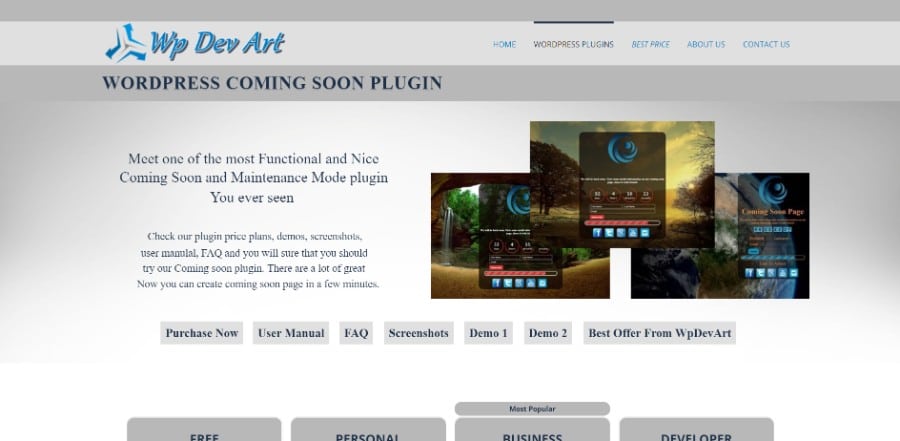 This is another plugin perfect for people who want to learn how to unpublish a WordPress website in the right way. It includes many elements such as the background image setting, the page title set, the description and even some social follow buttons. The plugin is pretty complex and it's great for any type of site maintenance period. Besides the free version, there is a premium one that's paid and offers even more features – sliders, background videos, timers and so on.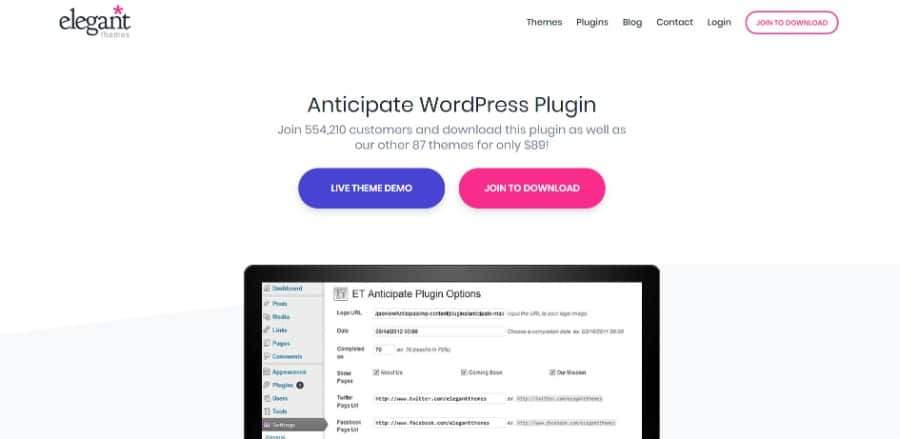 Anticipate is a plugin that includes both the maintenance mode and the coming soon mode. It also includes options such as adding a logo, some text and even a progress bar to the page. You can also create an email form for people who want to get notified when the website is up and social follow buttons for Facebook and Twitter. It is a basic plugin but it's great to use it if your website won't be gone too long. The plugin in free but additional themes can be downloaded for an extra charge.

When it comes to how to unpublish a WordPress site, this plugin is definitely one to try. It is free and it only includes an HTML code that you can modify after your own liking. You can add your custom HTML or CSS code. This plugin is great for people who already know how to use HTML and CSS to make their websites look better. You can tell your website visitors whatever you want – maintenance, under construction etc.

This plugin comes in a free version and a paid one. The free one is a quick coming soon, under construction or maintenance mode page that is extremely user-friendly and only requires activating the plugin. The free version comes with options such as changing the background, logo, page title and other, enough to personalize the page the way you like it.

This one is another free plugin that doesn't come with a paid version. The options are quite limited but enough to put together maintenance or coming soon page the way you want it. The features that come with this plugin are adding a logo, switching the background, adding a favicon and so on. As always, you can set up an email form that people can use to get notified and it also supports MailChimp integration. Another great feature is that you can enable the maintenance mode without having the search engine see it.
Ending thoughts on how to unpublish a WordPress site
When looking for information about how to unpublish a WordPress site, these plugins are more than enough to get you going. See which one fits your needs the best and go ahead and try it.
If you enjoyed reading this article about how to unpublish a WordPress site, you should also read these: