When comparing Stripe vs Square, we can confidently say that they are both great tools but are catered toward different needs. Stripe is a better choice for those that need a developer-friendly, online payment platform with more payment options for customers, while Square is going to offer more powerful in-person payment options together with an easy eCommerce store setup option.
Because there is a lot of innovation happening in this industry, it is important to understand the options that are available. Both Stripe and Square give flexibility and an easy-to-use payment processing for small businesses.
The difference is that Square offers payment processing for online, mobile, and in-store sales and Stripe just for online businesses. Understanding which one is better between Stripe and Square is helpful, so let's have a look at more details into this article created by our team at wpDataTables.
Stripe vs Square, First Details
Although Stripe and Square may look very similar, they are not the same tech-driven payment startups as they have different features. Knowing the difference between Stripe and Square is an essential step in finding out the best payment solution for your business needs.
When to use Stripe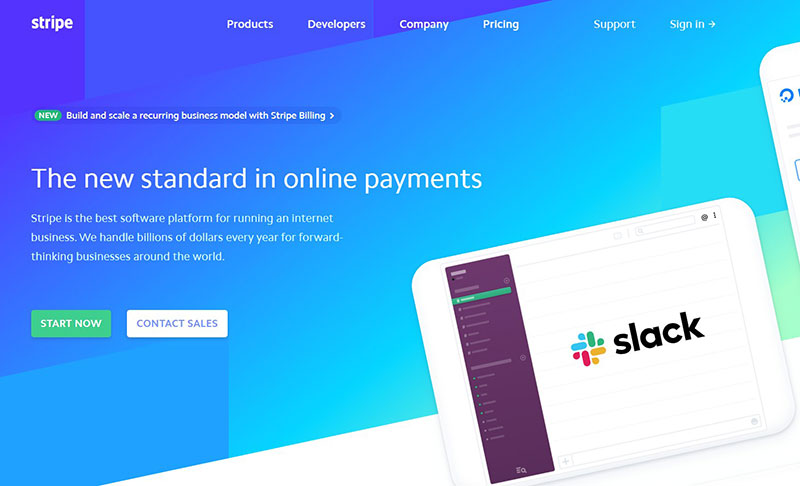 Stripe is a simple payment processor created for online businesses, no matter if it is a website or an app. It offers a checkout option that can be added to your online business solution. Web developers use it to create custom checkouts for businesses that have a lot of sellers and that operate internationally.
So, it is a real solution that has a technical learning curve that is best suited for any technology startup or business that has a developer.
If you do not have a developer in your team, Stripe might not be the option to go for. This is because you need a trained person to make Stripe work on your website. Stripe online can be a bit difficult, even for a decent programmer.
What are the Pros?

The flat rate is transparent, and it has competitive pricing
Global scalability
There are no monthly contracts
Completely customizable checkout solution
Customers do not leave the site when they are finalizing a purchase
There are multiple support channels
It is PCI compliant
When should we use Square?

The comparison between Stripe and Square is an interesting topic. Square offers an eCommerce solution for businesses that want to set up online shopping for their customers. All these solutions include Weebly eCommerce stores that are equipped with a built-in Square checkout experience.
Besides that, you also have your online store then you can set up Square checkout with a few steps. Square's first and core product is the in-person POS system. It started as a quintessential smart device POS system that Square is known for.
What are the Square Pros?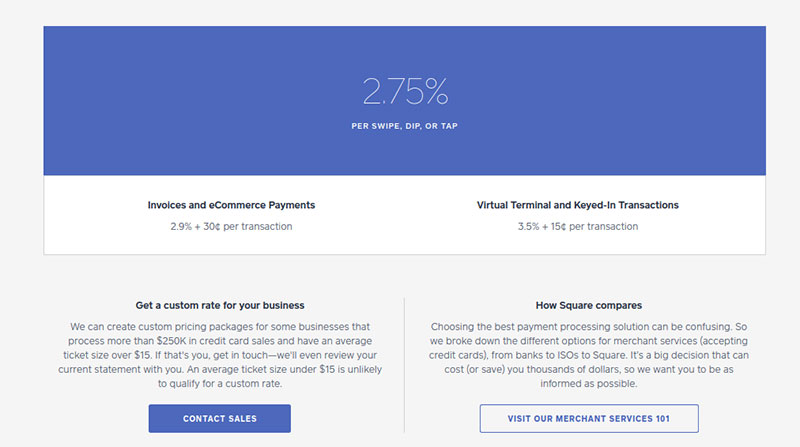 Fix rate of 2.75% per swipe
No monthly or annual fee
No contract
User-friendly interface
Free swipe card reader
Free POS app
Feature-rich all-in-one system
Can accept offline payments
Fast deposits within two business days
Stripe Overview
Stripe Setup
To set up a Stripe payment experience for your website, you might find it simple or complex. It depends on what you need your payment gateway to do. This is indeed one of the benefits of going for it.
Stripe Costs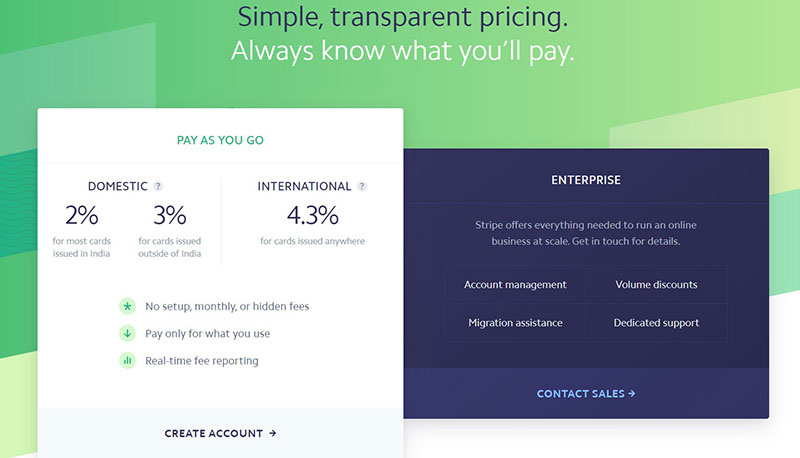 Stripe and Square do vary a bit different when we look at costs. The payments API that it offers are very clear, so the fees are not that hard to get. When you choose to go with their integrated payments API, then you only need to pay for successful transactions.
Stripe charges no monthly fees or setup fees, no matter what. For each of the payments that get processed a total of 2.9% of the transaction value is going to be paid with $0.30 per transaction.
Stripe Accepted Payment Types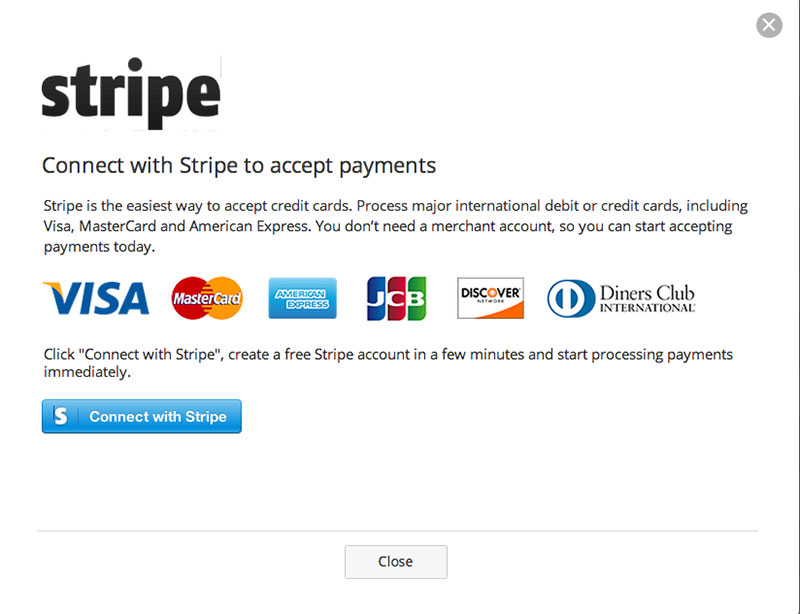 Stripe helps its users by offering different payment types. Here is a list of the ones that you can accept in your online shop by using Stripe.
Credit cards
Debit cards
International cards
ACG direct debit and credit
Wire transfers
Stripe Tools and Services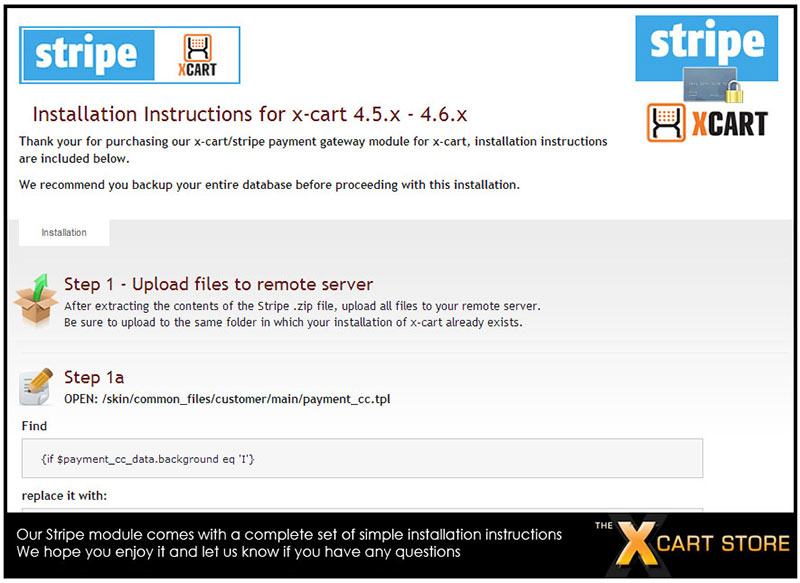 Stripe offers the technical, fraud prevention, and banking infrastructure that is needed to operate the online payment systems. Stripe is quite versatile even though it does not have the same features as Square. For example, it integrates dozens of shopping carts like Easy Digital Downloads, X-cart, and Ecwid.
Another cool thing about Stripe versus Square is that it can work on eCommerce platforms like Squarespace, Shopify, and WooCommerce.
With Stripe, you also get assistance for an entire range of business operations that are part of their services. Stripe allows a company (even one that is outside the US) to incorporate a US business. It also offers them a digital US bank account.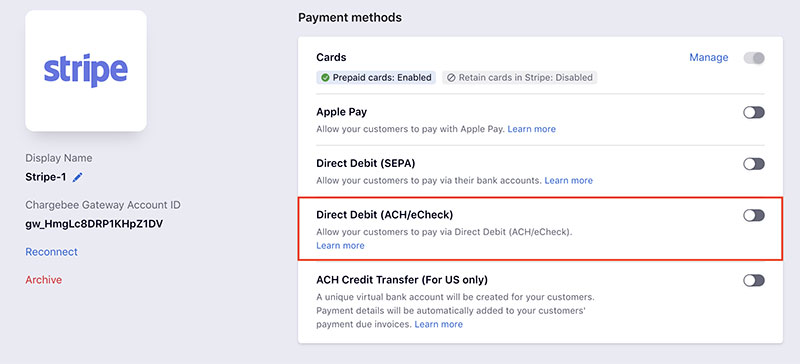 Aside from this, Stripe accepts ACH payments. This might be a strange concept if you are starting. To explain better, ACH (Automated Clearing House) is an electronic network that is used for bulk financial transactions in the US. The primary use for it is in large volumes of business transactions that are carried out.
Stripe Customer Service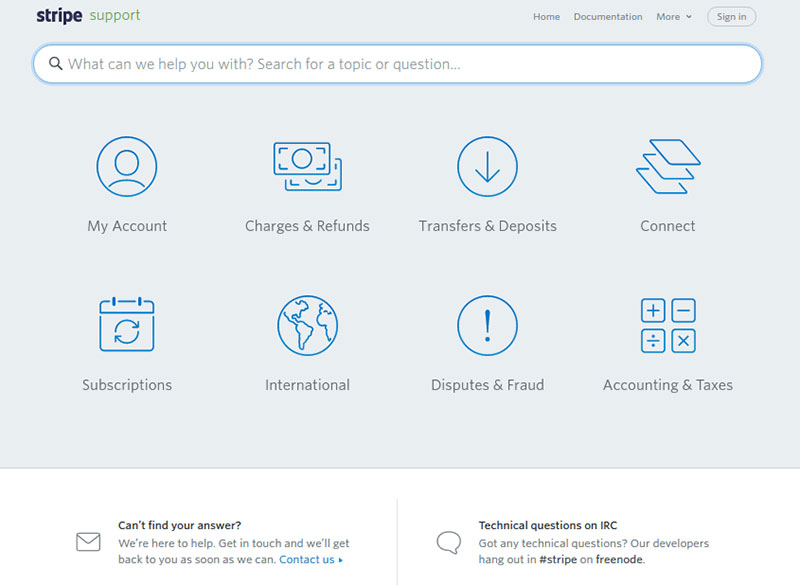 If we compare Stripe and Square in terms of their customer support, there are some differences as well. Stripe has offers 24/7 live chat access since 2018, together with phone and email support available from Monday-Friday from 9 am-5 pm.
Stripe is also maintaining a self-service knowledge base, even though we do not think it is as extensive or detailed as Square. Stripe has had a long cool IRC channel.
Square Overview
Square Setup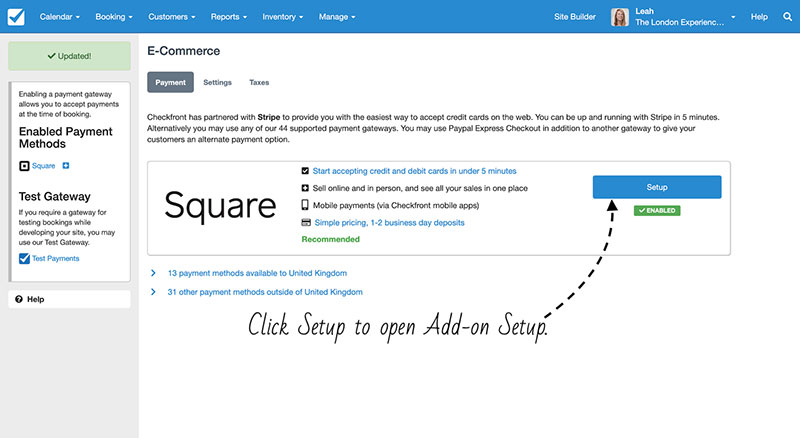 The Square website payment is a great tool for small businesses due to its simplicity. All you need to set up the tool is internet access, a card reader, and a smartphone or tablet that has a free Square Register app installed.
When you set it up, you will see there are some different options to choose from. To start, you can create a checkout option for customers in the classic right part of the site. Another option you have is installing plugins to extend your shop and accept payments.
Square Tools & services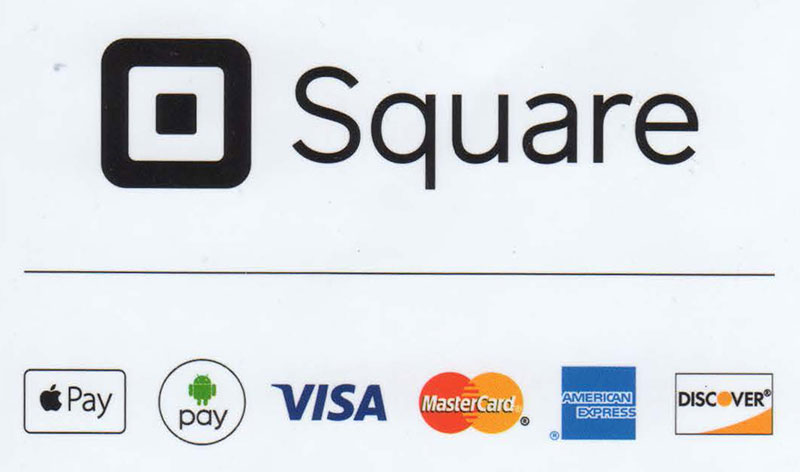 If we continue with our comparison of Stripe and Square, we will notice that Square has always promoted its free mobile POS app, and recently started offering extensive eCommerce options, along with hosing other tools for payment processing or managing your business.
Payment Processing: Square helps merchants accept card payments. They do not get ACH support, but if they sell online, they can add support for online/mobile wallets.
eCommerce Integrations: Square acquired Weebly for an affordable eCommerce option to the market. Its list of integrations already has some of the best shopping cart options.
Developer Tools: Square's dev tools help you create almost any custom integration that you need. For example, in eCommerce, there are two APIs: Checkout and Transactions. Square Checkout is a premade form that can be dropped into a site using minimal fuss.
Free Mobile POS App: Square POS is one of the most powerful mobile apps that is free and works smooth.
Square Fees

Regarding the topic of fees, when using Square to accept online payments, you are going to pay Square payment processing fees of 2.9 % of the transaction value together with $0.30 per transaction. It does sound familiar.
This is because the fees for both Square and Stripe for online payment processing are the same. If you want to build your eCommerce store with Weebly, you need to pay a monthly fee. This usually starts at $8 but sometimes can be more expensive depending on what you need from your online store.
Square eCommerce Integrations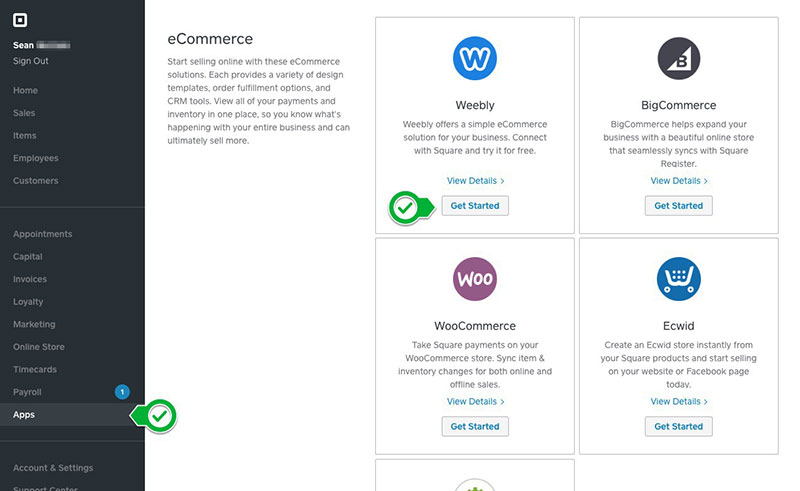 Square was created to be a solution that includes eCommerce functionality, and even if you cannot customizes it, it is still beneficial. Square is beginner-friendly, so people are not going to have any hard problems with it.
Square works with Wix, Weebly, Ecwid, BigCommerce, which is great for those who are starting. It can also be used with Drupal, WooCommerce, Magento, or any other custom-built website.
Square Customer Service and Technical Support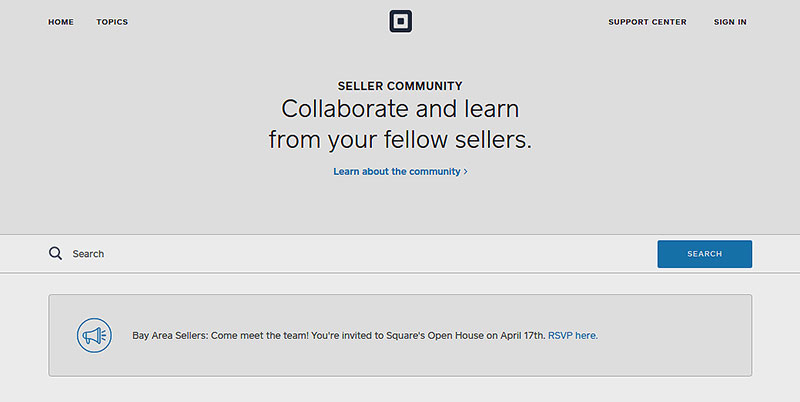 A negative here is that Square website payment does not offer 24/7 customer support. However, their phone line is open for 12 hours a day, so this can help most of the time. There is also a lot of online resources and walkthroughs that can help first-timers.
Ending thoughts on Stripe vs Square
In conclusion, choosing between Stripe and Square is not the most straightforward job. They both have their particularities, and as you can see, business owners will certainly need to do some research before they make the final choice.
If you enjoyed reading this article about Stripe vs Square, you should read these as well: