Every great project is powered by great data. This holds true no matter what your business is. Data is a primary consideration for research, news, and everything between.
Despite its importance, data collection, website data scraping, and analytics can be daunting. Thus the data would be just about numbers if you cannot analyze them. Therefore several businesses get a graduate certificate in analytics online to work with the date closely. Finding good data sources doesn't have to be difficult or expensive.
There are huge amounts of free data sets to be found online. Anyone can search and analyze this data for themselves. These data sources are comprehensive, complete, and credible for your business.
The best collections of datasets come from many different places.
Of course, you may already have some datasets collected in-house or have access to relevant studies. When these are unavailable you can avoid starting from scratch by tapping into online resources.
Open data provides many benefits.
It gives a more complete understanding of global issues, such as crime, disease, and famine. That understanding is directly related to finding matching solutions.
Knowledge is power. Open data gives your business access to powerful tools to boost its performance.
These databases are a great foundation if used for machine learning.
Freely available data can empower everyday people and strengthen democracy worldwide. Streamlining the systems that society is built on.
Where are these free data sources? This article will connect you to many of the best free data sources for any project.
UNData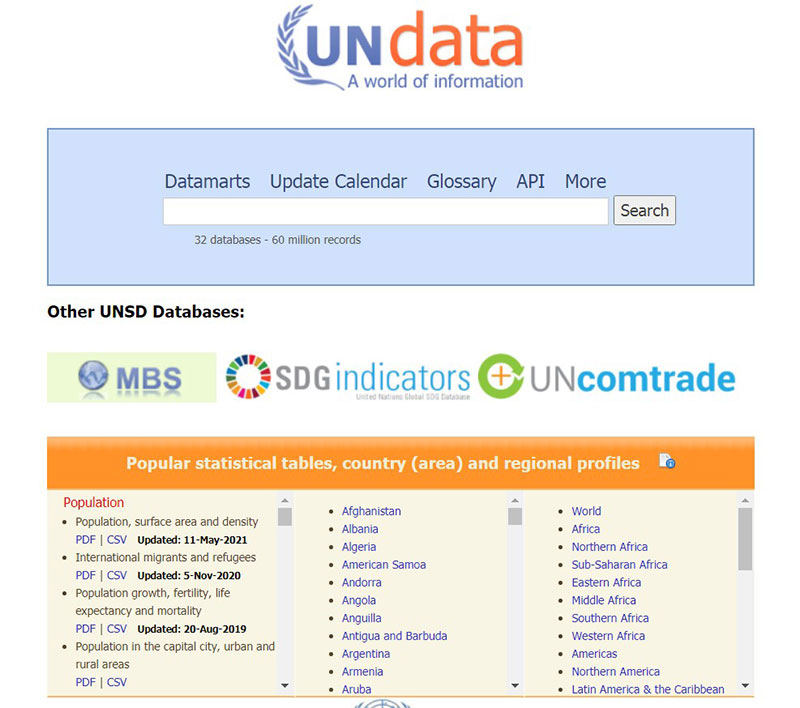 UNData is an online data service for a global community of users. It consolidates a collection of statistical databases from around the globe into a single place. These datasets include the United Nations (UN) statistical system and other global agencies.
Collectively these databases and tables are called "datamarts". Users can search and download from these databases freely.
They contain more than 60 million data points on a wide array of topics. These include:
Agriculture
Crime
Communication
Development Assistance
Education
Energy
Environment
Finance
Gender
Health
Labor Market
Manufacturing
National Accounts
Population and Migration
Science and Technology
Tourism
Transport and Trade
WHO (World Health Organization) Open Data Repository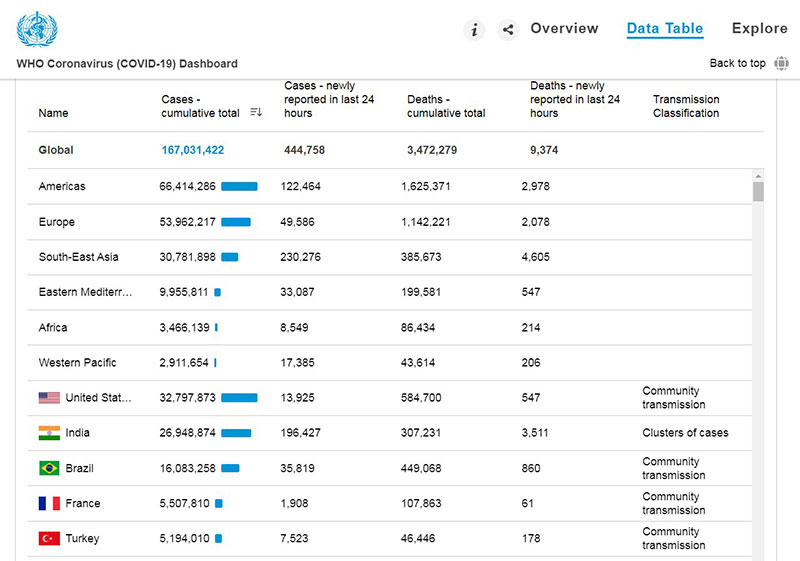 WHO's Open Data repository is where the World Health Organization records the health statistics of all 194 UN members.
This data is systematically maintained and organized. This makes it easy to access based on your project's needs. The data is sorted into more than 100 categories, including:
Millennium Development Goals
Child Health and Nutrition
Maternal and Reproductive Health
Immunization
HIV/AIDS
Tuberculosis
Malaria
Neglected Diseases
Water and Sanitation
Non-Communicable Diseases and Risk Factors
Epidemic-Prone Diseases
Health Systems
Environmental Health
Violence and Injuries
Equity
And many more
FBI Crime Statistics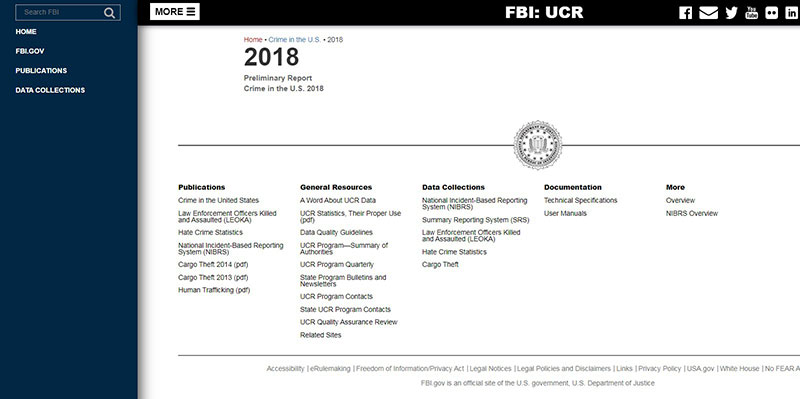 The Uniform Crime Reporting (UCR) Program creates statistics used by police agencies.
It is also a vital service offered to criminal justice students, researchers, the media, and the general public.
Its database has information going as far back as the 1930s. It includes statistics from more than 18,000 law enforcement agencies based in:
Cities
Universities and Colleges
Counties
States
Tribes
and Federal Agencies
All agencies volunteer their data, either through a state UCR program or the FBI's UCR Program.
Earth Data by NASA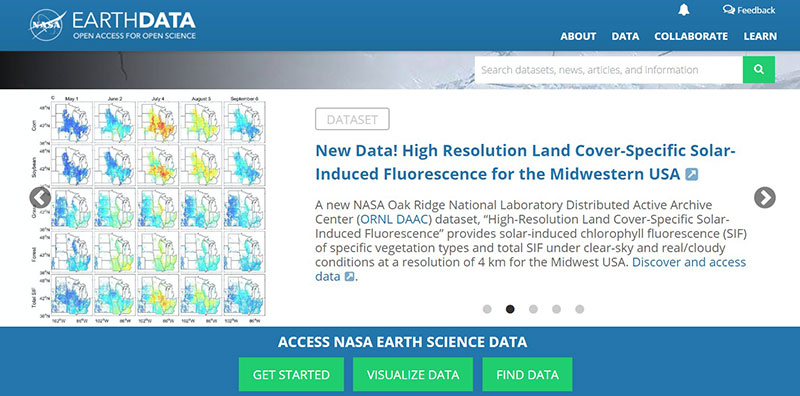 The Earth Science Data Systems (ESDS) program is how NASA organizes its data for process and distribution.
Its primary aim is to increase the usefulness of NASA's endeavors. It does this by making the data available for scientists, leaders, and the general public.
This means every mission and experiment's scientific contribution is maximized. Everyone has access to the results.
UNICEF Dataset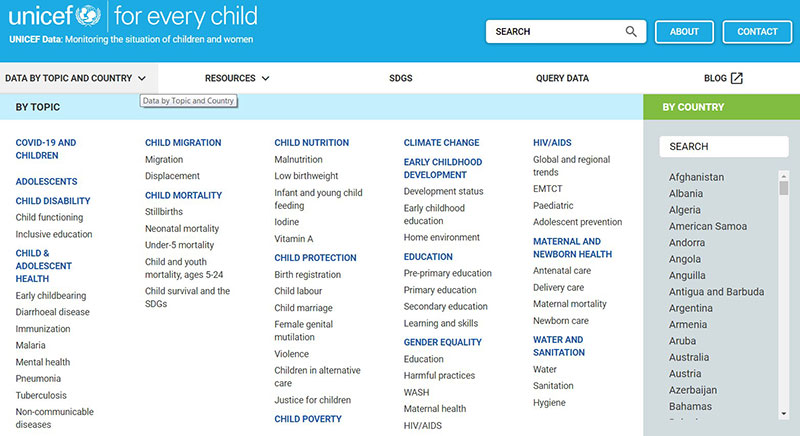 This dataset is the most reliable resource for statistics about children and women worldwide. The data is collected from international sources and has a reputation for quality.
The user-friendly organization of the database makes it one of the easiest to search and research.
Kaggle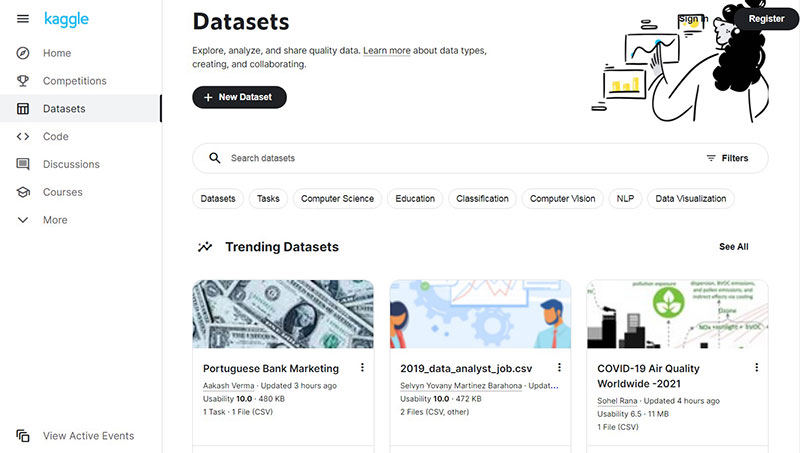 Kaggle includes some 23,000 free datasets, freely downloadable, and already used for millions of projects.
It includes a search box to browse the collection for any topic your project needs. Everything from health, science, and even cartoons has statistical sources on file.
Kaggle is built on free contribution. So your own in-house data can be uploaded to help others in need of data sources. As you contribute, your ranking with Kaggle increases. You'll earn titles based on the amount of new public datasets you add.
Data.gov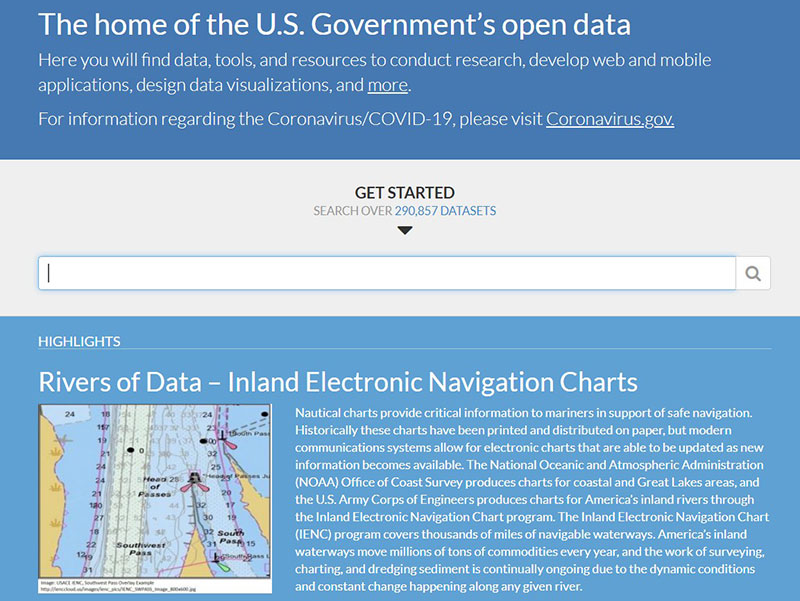 The U.S. General Services Administration and Technology Transformation Service maintains this database. Initially, it had 47 datasets, but over the years that number has expanded to 180,000.
Data.gov includes resources for a variety of purposes and applications. Its database is organized to easily research and analyze.
It is ideal for web and mobile development and statistics visualizations.
Dbpedia

Wikipedia has established itself as the Internet's leading source of information. DBPedia takes the data collected by Wikipedia and structures it into an easily usable format.
Using DBpedia, users can efficiently search Wikipedia's information and the connections between them. Included in each resource are links to other related items.
WeatherBase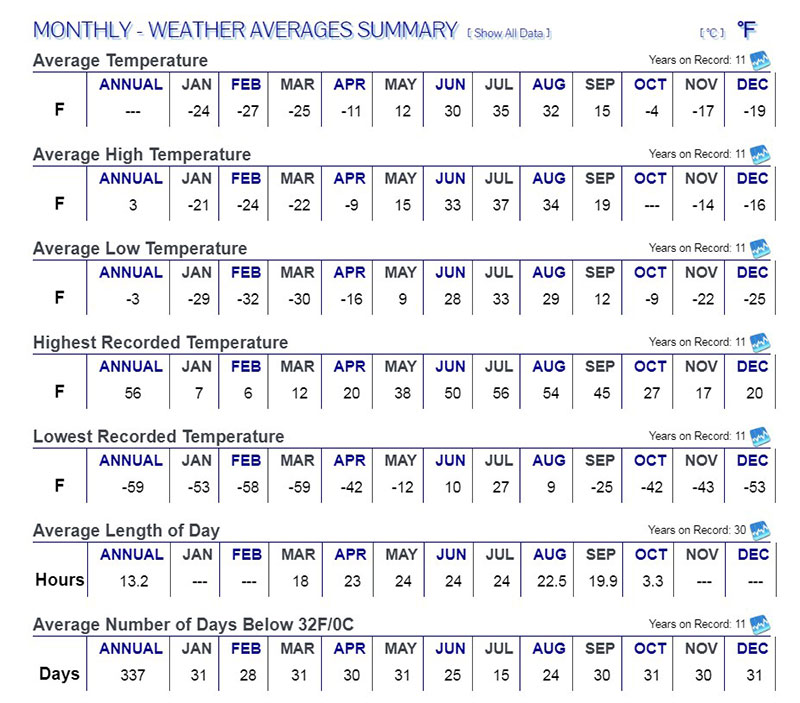 There is no other weather database as extensive as this one. It is the top source for weather records, including monthly reports and averages for nearly 42,000 cities across the planet.
Climatological data is highly valued and searched for. This is the place to find it. It can be useful for a professional event or vacation planners.
Even if you don't have a project, nothing satisfies curiosity like checking the weather.
U.S. Food and Drug Administration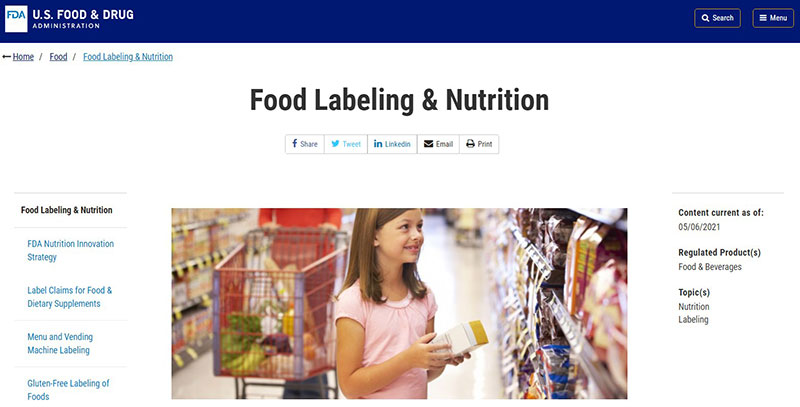 The United States Food and Drug Administration oversees public health safety. Their oversight reaches a huge assortment of different areas of life, such as:
Human and Animal Drugs
Biological Products of all sorts
Medical Devices
The Nation's Food Supply
Cosmetics
Radioactive Products
Tobacco industry
Data sources related to these businesses and services are all included within their database. All of which is free for analysis and research.
Google Scholar

Scholarly literature can be a difficult topic to delve into, but Google Scholar offers a simple solution. It brings a large assortment of academic items together into one place.
No matter what disciple or topic you need for your project Google Scholar can help. The relevant data for a broad selection of topics are included, such as:
Articles
Theses
Books
Abstracts and Court Opinions
These are collected from academic publishers, professional societies, online repositories, universities, and more.
World Bank Open Data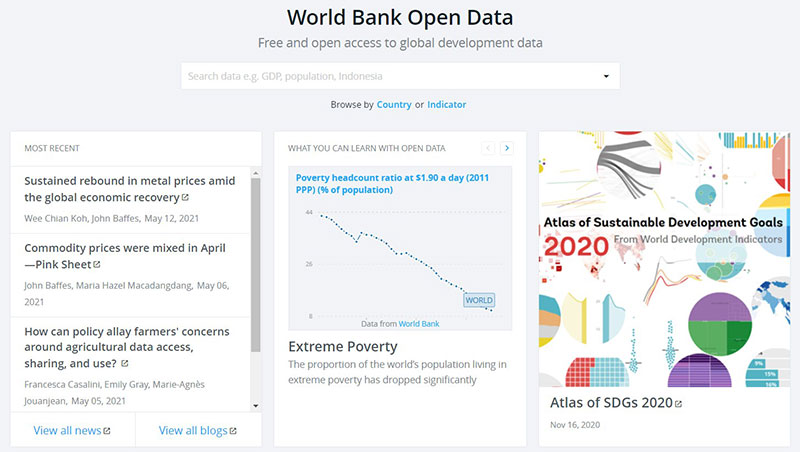 High-quality statistical data is in increasingly high demand. It has to be dependable and relevant to be useful in a business development strategy.
World Bank Open Data provides that quality of data sources. It strives to improve the available data in all ways with the goal of overcoming global issues like poverty.
Without good data, public and private entities can't set correct goals, monitor progress, or evaluate impacts.
It follows the principle that data is a vital tool for good governing. Free data means people can access the same information that governments have. This helps them to be involved directly in worldwide developments.
Pew Research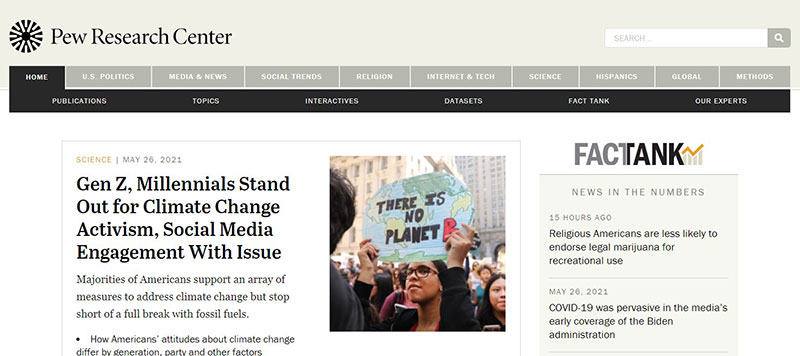 The Pew Research Center's goal is to inform citizens about the political trends affecting the world.
It remains nonpartisan when presenting the issues and attitudes behind them. It takes no position in any political policies.
This data source offers the following:
Public Opinion Polls
Demographic Research
Content Analysis
Social Science Research
The Numbers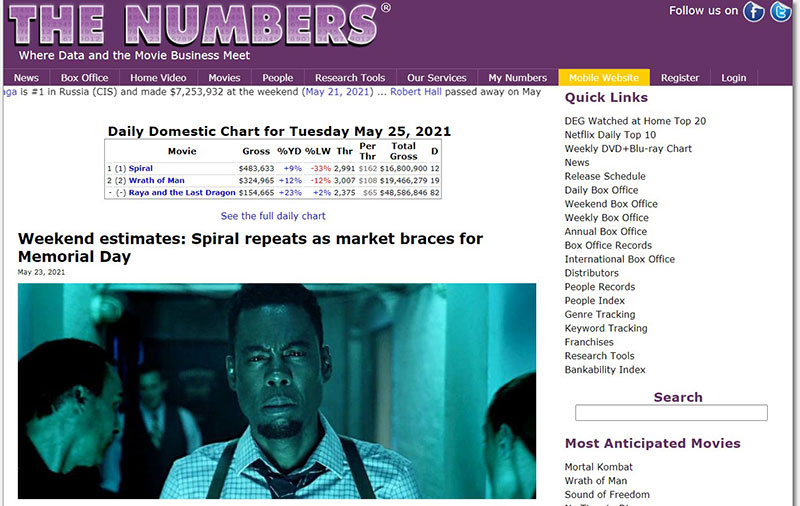 This is the number one data source for the movie industry. It offers twenty years' worth of expertise.
The Numbers provides free data, but also research services.
These services are utilized by major financial institutions, media companies, and production companies. More than 1,000 clients from within the movie industry make use of The Numbers.
Its data is equally useful for multi-billion-dollar production companies and first-time filmmakers.
Socrata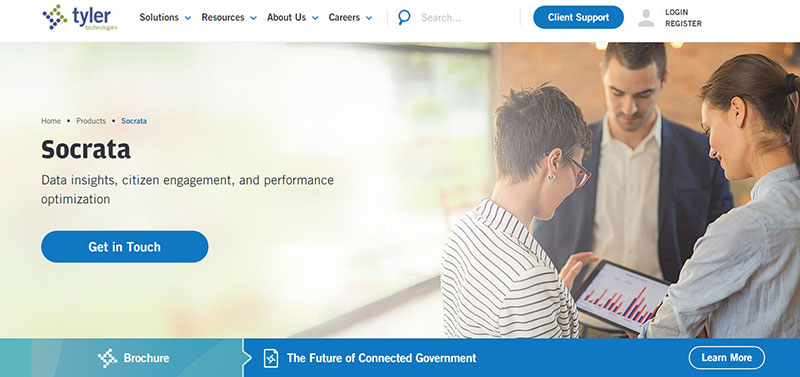 Socrata is a data software company for browsing government data. Not only will it give you the raw numbers, but this data source also provides built-in statistics visualization.
1,200 plus government agencies use this data source for open data and performance improvement goals.
NHS Health and Social Care Information Center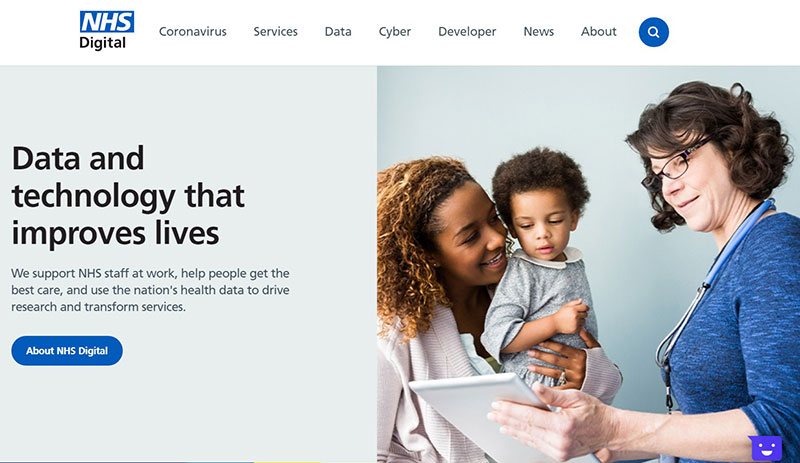 This center offers data sets collected by the UK National Health Service. The service officially publishes 260 national statistics publications, all available at your fingertips.
Among this collection is national comparative data for secondary uses. It was created based on the proven Hospital Episode Statistics.
These help local healthcare leaders to enhance their front-line care.
Google Finance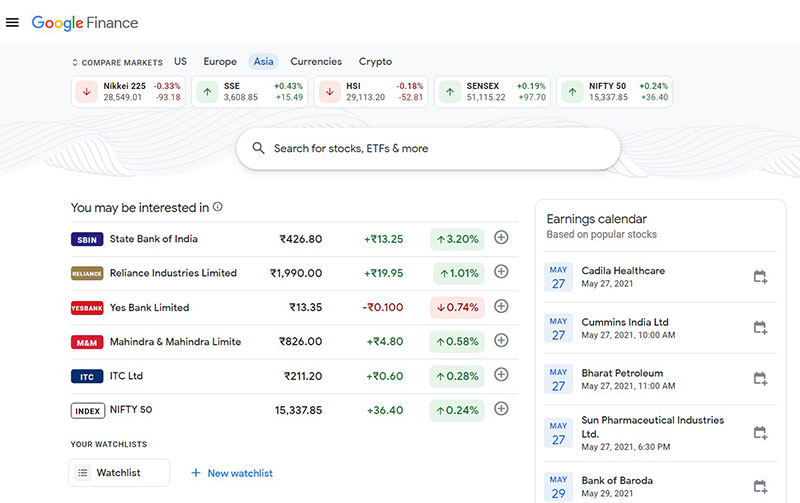 Google first launched its finance service on March 21, 2006. It made its name by providing access to business and enterprise news.
The information it provides revolves around corporations. Including their major financial news and events.
This includes business stock data conveyed through Adobe Flash-based charts. The charts have indicators that show how major corporate actions and news events shape stock prices.
This data comes bundled with Google News and Google Blog Search results. The results give information about each company. These results are not hand-curated for accuracy.
National Institute on Drug Abuse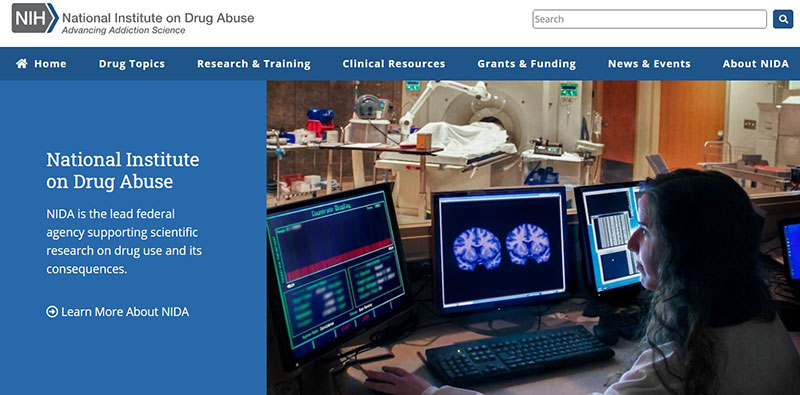 This institute watches the ebb and flow of drug trends. They utilize many sources in the United States so that they thoroughly understand the climate of the drug industry.
A wide array of drug-related concerns are covered by this website. Such as:
Drug Use
Emergency Room Data
Prevention and Treatment Programs
Research Findings
United Nations Office on Drugs and Crime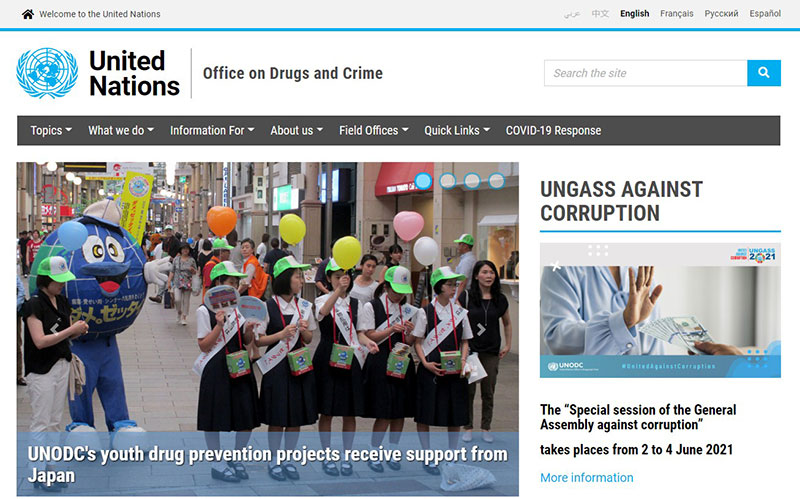 There is no higher authority on the subject of drug and crime data than the UNODC.
For more than twenty years it has prioritized making the world safer. It does this by making vital high-quality data available to inform policy-makers. Part of their program to tackle threats related to drugs and crime is the Sustainable Development Agenda system.
This database's free information encourages peace and well-being. It effectively combats organized crime, corruption, and terrorism.
Drug Data and Database by First Databank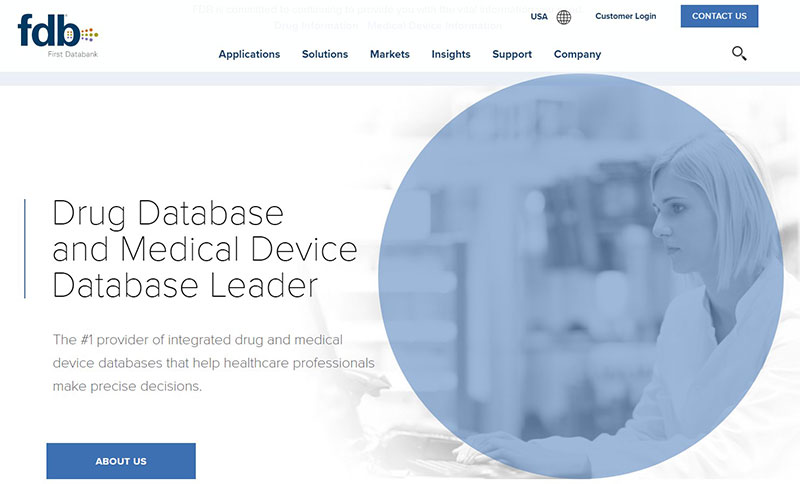 This source of drug data was established to inspire and change the world.
It hoped that free and open knowledge about the drug industry would help improve decision-making inside the medical field.
Now that database is open for your projects as well.
FiveThirtyEight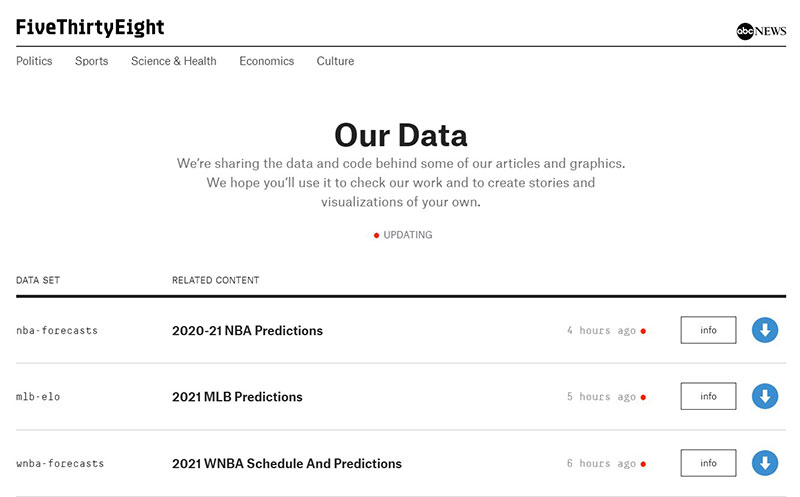 FiveThirtyEight offers some great utility features. Not only can you browse this data source, but you can download it from its server. That means any file you need is ready for viewing even if you're offline.
Along with each piece of data is an explanation of that dataset that describes its source. This way you can confirm its reliability for yourself. You'll also be given enough context so that you can understand the data you're viewing.
FiveThirtyEight makes its data user-friendly. It presents the information as simply as possible. The data is free to download in commonly used formats like CSV files.
FiveThirtyEight has various data sources but specializes in sectors such as:
Politics
Sports
Science
Economics
Yelp Open Datasets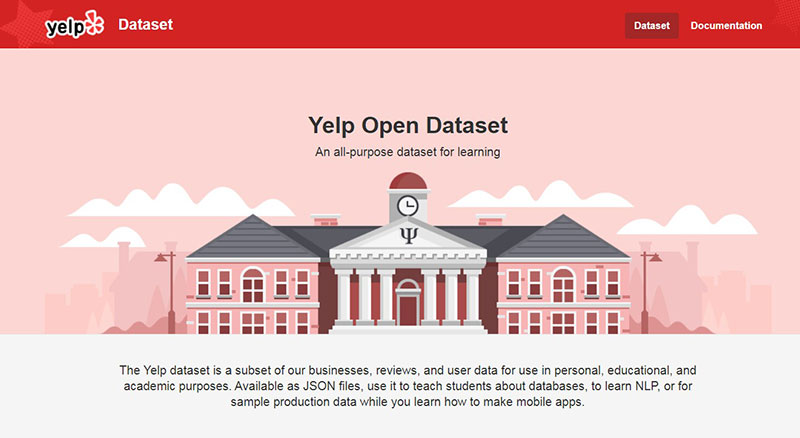 This data source is an offshoot of the Yelp business. It contains data collected by Yelp about:
Businesses
Reviews
User data
The Yelp network has made this data openly for personal, educational, and academic projects. It's the ideal place to get insights into consumer habits.
The data can be downloaded as a JSON file. It is ideal for teaching about datasets, creating sample production data during mobile app courses. It's also useful for learning NLP.
LODUM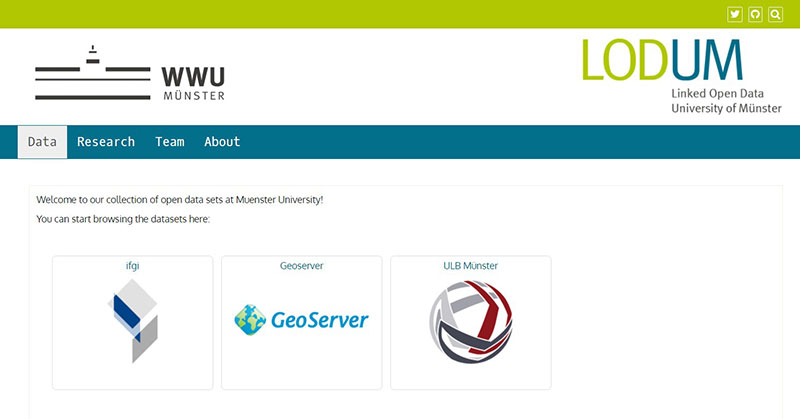 LODUM is an open data initiative from the University of Münster. The University provides this data freely for any member of the public, as often as is needed.
The data provided here is in machine-readable formats.
UCI Machine Learning Repository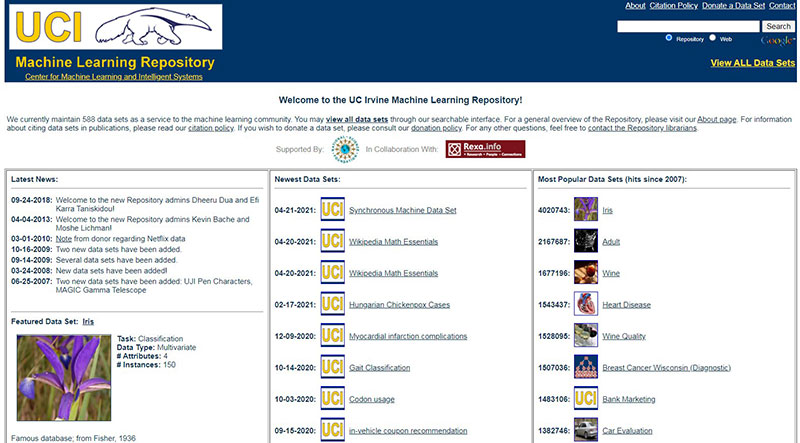 This data source has a collection of 463 datasets. The information centers around machine learning. It includes databases, domain theories, and data generators.
This is ideal for anyone in the machine learning industry and includes analytics on machine learning algorithms.
UN Comtrade Database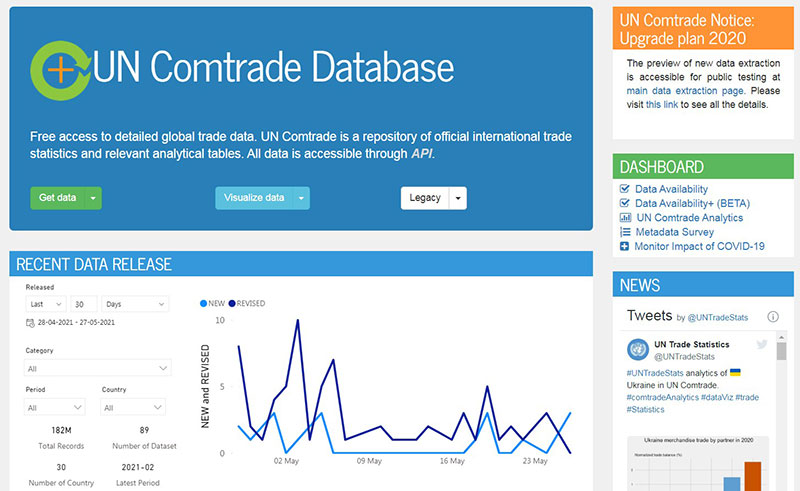 A global trade storehouse of datasets. The information is visualized and accompanied by extraction tools for ease of use.
This database is curated by Comtrade Labs and is available via API.
U.S. Securities and Exchange Commission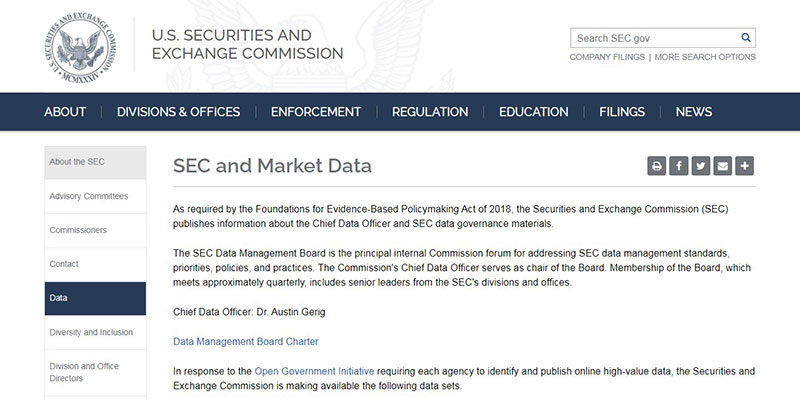 The datasets available here are based on numerical data taken from financial statements. Corporations file their reports with the commission. They use the eXtensible Business Reporting Language (XBRL).
Then that data is extracted and provided here.
There are two datasets available.
The more compact Financial Statement Data Sets
The more extensive Financial Statement and Notes Data Sets
Federal Reserve Economic Database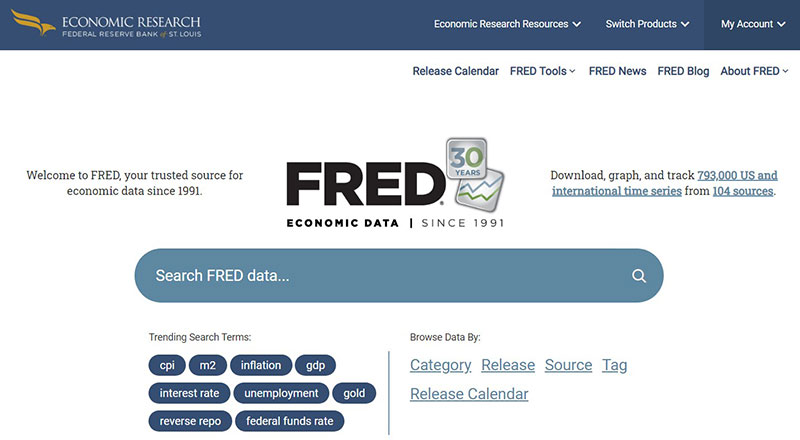 The U.S. Federal Reserve creates and maintains nearly 530,000 datasets. They originate from both within the United States and internationally.
Included topics include such things as:
Consumer Price Indexes
GDP
Industrial Production Indexes
Foreign Exchange Rates
National Center for Education Statistics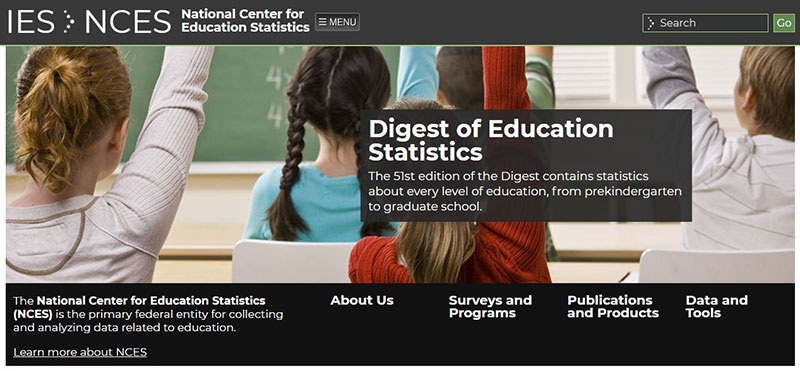 NCES, and other datasets like it, are relied on by many educational organizations. The insights offered by this educational data improves student education.
As an example, the data has been used to help boost student retention rates and increase degree attainment ratios.
Climate Data Online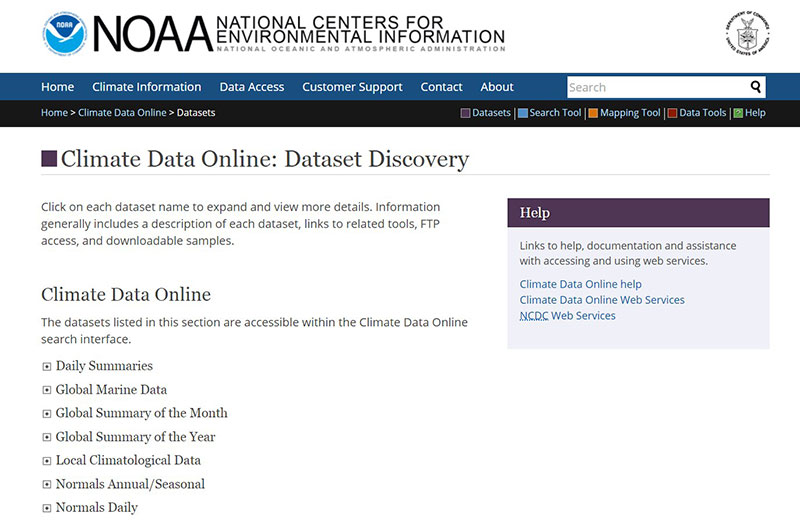 The CDO is where all the world's climate-based open-source data is available. Both historical and real-time data are stored here.
Data included:
Daily Summaries
Marine Data
Weather Radars
Glassdoor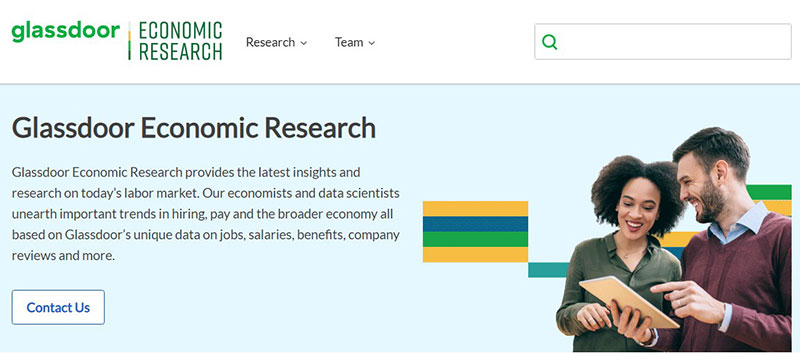 Glassdoor is well known as a job review website. Its unique business allows it to collect vast resources of open data about employment and employers.
Their data includes information on:
Gender Pay Analysis
Monthly Salary Reports
Local Pay Reports
Open Corporates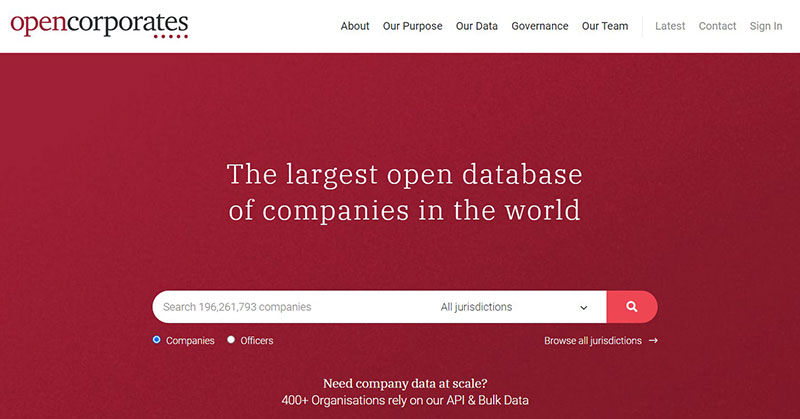 One of the globe's biggest databases. Open Corporates contains hundreds of millions of datasets. The data is about companies from almost any country.
The Atlas of Economic Complexity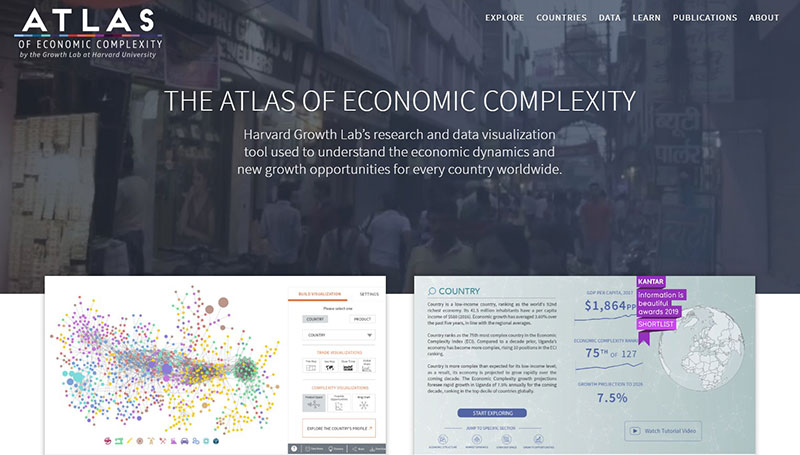 This award-winning tool allows its users to browse data about every country. It visualizes the global trade network. Users can track changes over time and easily find new business opportunities.
It was created by the Harvard Kennedy School of Government and powered by Harvard Growth Lab. The Atlas has a top-tier pedigree and reputation in the data visualization industry.
European Union Open Data Portal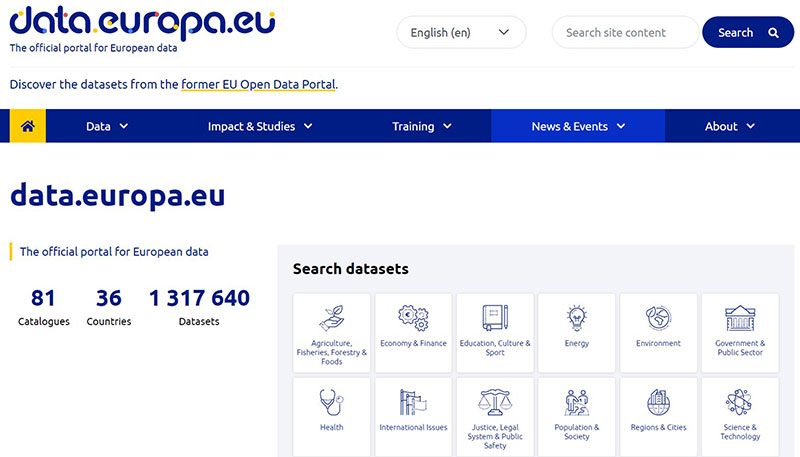 This portal offers freely available data from the EU, international, regional, and local areas.
It collects data about data (metadata) but doesn't stop there. Its objective is to improve accessibility and increase the value of open data.
It does this by giving access to the entire data chain. Everything from data publishing to data reuse is covered.
Gapminder
Gapminder is about clearing away misconceptions. It accomplishes this based on its huge amount of open data sources.
Its goal is to replace confusion with understanding on a variety of globe-spanning subjects, such as:
Agriculture
Employment
Aid
Death
And More
President's Council on Fitness, Sports & Nutrition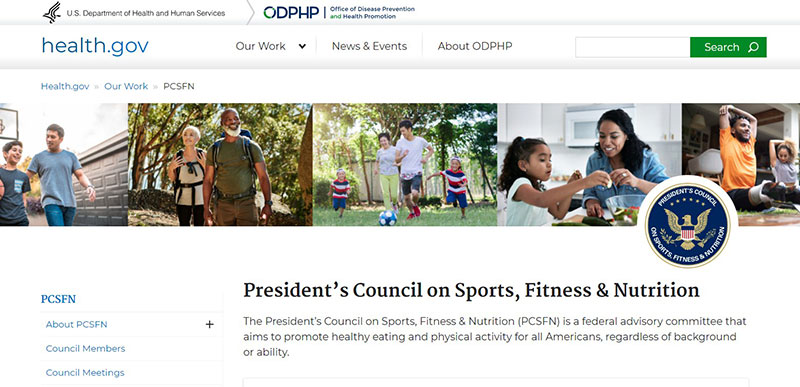 This federal advisory committee strives to encourage good health. It does this by educating all Americans about nutrition and exercise.
Harvard Law School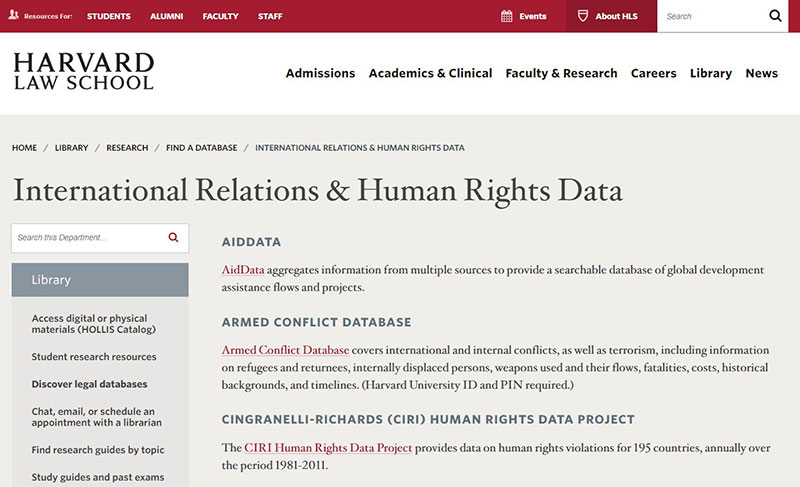 Harvard Law School provides an assortment of links that are designed to inform. The information is gathered from the databases of political institutions.
The topics covered by these links range from international relations to human rights.
Datasets Subreddit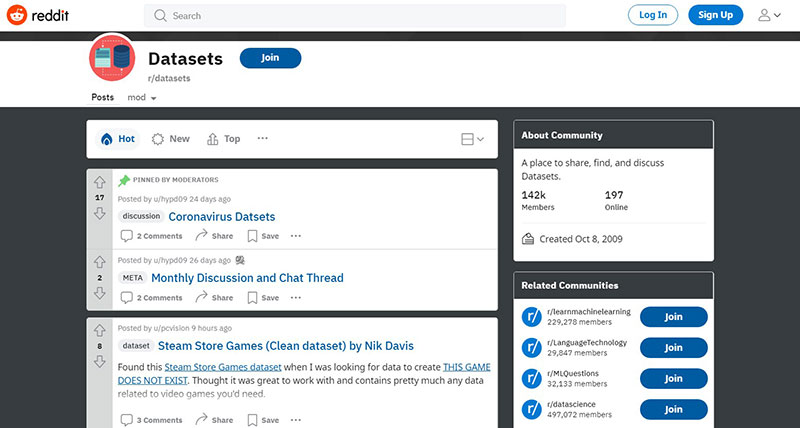 Reddit is a large online community with forums discussing almost every topic. The Datasets subreddit is one such forum for those interested in open data.
Reddit users here search the internet for fascinating datasets and make them available in the R programming language.
Qlik DataMarket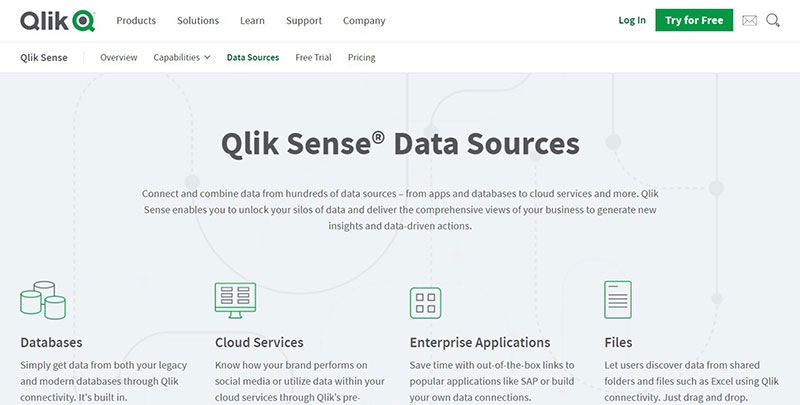 The Qlik DataMarket makes a connection between hundreds of different data sources. Everything from apps, databases, and cloud services are combined here.
It gives users the ability to take into these resources to give them a thorough understanding of the business world.
It's a great way to create new insights and make data-driven decisions.
Enigma Public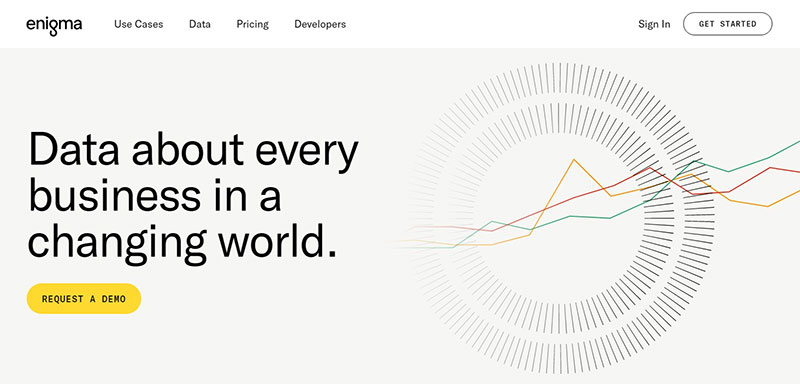 Enigma is making top-tier data infrastructure. Its developer-friendly APIs and intelligent tools empower its customers to integrate data effortlessly.
Using this data source allows users to be better equipped to understand, engage, and serve their clients.
FAQ on data sources
Open data repositories: What are they?
Man, open data repositories are kinda like the treasure troves of the data world. Think of them as big libraries, but instead of books, they're filled with datasets. You can access them, explore them, and even use the data for your projects. And the best part? It's all on the house.
Public datasets: How do they differ from private ones?
So, here's the deal with public datasets. They're out in the open, available for everyone, unlike the secretive private ones. Companies, governments, even your average Joe might release data for everyone to see and use. Why hide when you can share, right?
How reliable are free data archives?
Ah, the age-old question. Look, just because something's free doesn't mean it's bad. Sure, there might be some shifty datasets out there, but many free data archives have solid, reliable data. Always double-check, but don't knock it just 'cause it's free.
Data scraping tools: Are they legal?
Alright, getting into the nitty-gritty. Data scraping tools can be super useful, but tread carefully. They can be legal, but it all depends on how and where you use them. Some websites have policies against it, so always check the fine print, okay?
What's the deal with government data portals?
Government data portals, man, they're like a goldmine. Governments often release heaps of data for the public—everything from census info to traffic patterns. It's a global data sets heaven! Dive in, but remember to credit where it's due.
Are academic datasets only for students and professors?
You might think academic datasets are like some exclusive club. But nope! They're available for researchers, students, even curious minds like you and me. Remember, knowledge doesn't discriminate.
How do I find industry-specific free datasets?
This is a good one. Looking for something specific? Dive deep into data sharing platforms and research data repositories. There's a sea of data out there, and with a bit of luck and the right keywords, you'll find what you're after. Go get 'em, tiger!
What's a community-driven data source?
Oh, this is the beauty of the internet age. A community-driven data source is basically where people like us, yes, ordinary folks, contribute data. It's a more crowdsourced datasets vibe, like everyone chipping in. Kinda heartwarming, right?
Are there risks in using open-source data?
Not gonna sugarcoat it—yes, there can be risks. Not all open-source data is created equal. Some might have errors, or might not be updated. So, always, always vet your sources. Check twice, use once.
Can I trust data from non-profit data sources?
Non-profits usually have a mission, right? Often, they're looking to make the world better, and sharing data is part of that. So, while their intentions are usually good, always remember the golden rule: verify, verify, verify. It's the wild west of data out there.
Ending thoughts on these great data sources
No matter what your project's focus is, you'll want the best data available to make it a success.
Professionals and hobbyists alike will find some of the most useful data sources in the world on our list.
When tackling your next big project or analysis, use one of the above to find the best foundation for success.
If you enjoyed reading this article on data sources, you should check out this one about how to make a phone number clickable in WordPress.
We also wrote about a few related subjects like DataTables alternative, JavaScript table library, WordPress table plugins, how to create a table in WordPress without a plugin, how to insert a table in WordPress, WordPress pricing table plugins, and WordPress table generator plugins