What is WordPress web hosting? You might be quite familiar with WordPress itself, but WordPress hosting is an entirely different matter. Long story short, it is hosting that has been optimized for your WordPress website.
Usually, it includes the one-click WordPress installs, and it automatically updates your WordPress software.
As for the WordPress pricing, it all boils down to the features that you need. You might opt for managed WordPress hosting, or you might want to take a look at some other providers that offer added features. The question is whether you actually need those and if they are really worth the extra cost.
For most cases, WordPress web hosting will be all that you will ever need in terms of hosting. So let's compare it to other popular hosts, let's take a look at WordPress plans and, above all, let's see what is WordPress hosting and is it worth it.
WordPress.com vs. WordPress.org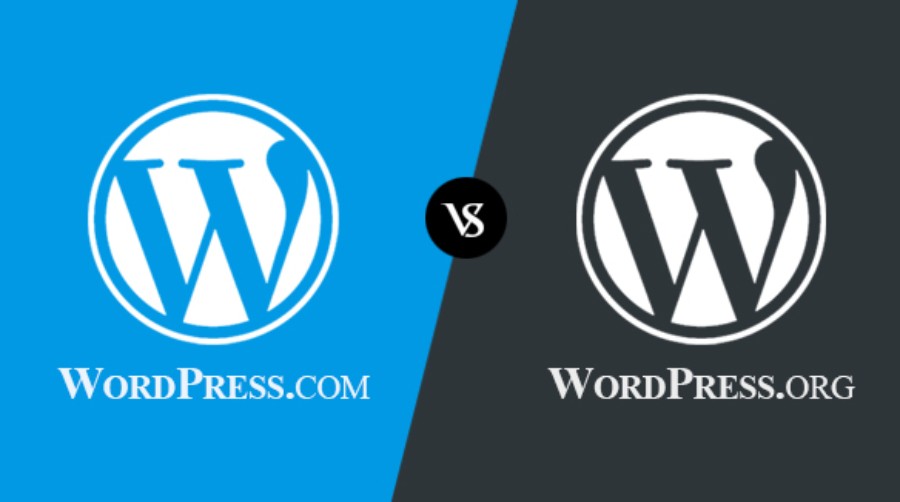 WordPress is one of the most popular website-building platforms out there, and it comes in two types: WordPress.com and WordPress.org.
WordPress.com site is hosted by WordPress, and you are automatically assigned a subdomain website (e.g., yourname.wordpress.com). The biggest perk that comes to mind that the fact that your hosting, in this case, is entirely free of charge. The downside, however, is that you will not have access to all the features. On top of that, WordPress.com supports ads that will occasionally display on your site.
If you decide to go with WordPress.org, you will have to find your own hosting provider and install the program yourself. That means that you will also have to register your own domain name. On the positive side, you will have full control over modifying your site including the CSS, themes, HTML codes, etc.)
That being said, both WordPress.org and WordPress.com have their pluses and minuses. However, if you need full access to all WordPress features, you should choose WordPress.org. It will cost you around $100 per year, but you will be able to support the hosting costs by placing ads on your site, for example, Google AdWords.
Now that we understood what is WordPress hosting and the differences between WordPress.com and WordPress.org, let's move on to the details.
Is WordPress hosting necessary to run WordPress?
No, you can run WordPress with any host with PHP version 5.2.4 or higher and MySQL 5.0.15 or higher. What that means is that almost every host is technically capable of handling WordPress.
However, keep in mind that not all hosts are the same. The fact that any host can handle WordPress does not mean that you should not choose quality WordPress hosting and run your website as best as possible.
Best managed WordPress hosting: the benefits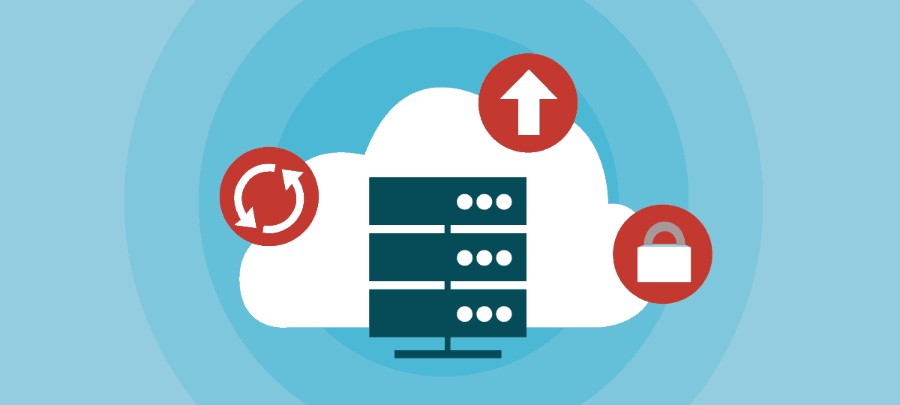 WordPress website hosting can vary quite a bit depending on the provider and the set of features each provider offers. However, nearly every managed WordPress host provides some fundamental benefits that include but are not limited to:
Faster speeds:

Shared hosting as well as private servers configured for WordPress can really help you speed up WordPress. Some boost speed even further with built-in caching, and you don't have to deal with caching plugins.

Enhanced security:

Webhosting of this kind really enhances your site's security by scanning for malware and offering advanced security features that keep your website safe from hacking attacks. Even if your site does get attacked, the majority of the hosts will remove it at no extra cost.

Comprehensive support:

Whenever you find yourself facing WordPress-related issues, the customer support techs will be there for you and help you in any way they can.

Automatic updates:

WordPress hosts usually test the updates and implement them for you, so that is one less thing for you to think about.
As demand for managed WordPress hosting grows, many vendors augment these core features with functionality tailored to specific use cases. Let's look at how several hosts in this space build hosting packages for WordPress users.
WordPress hosting sites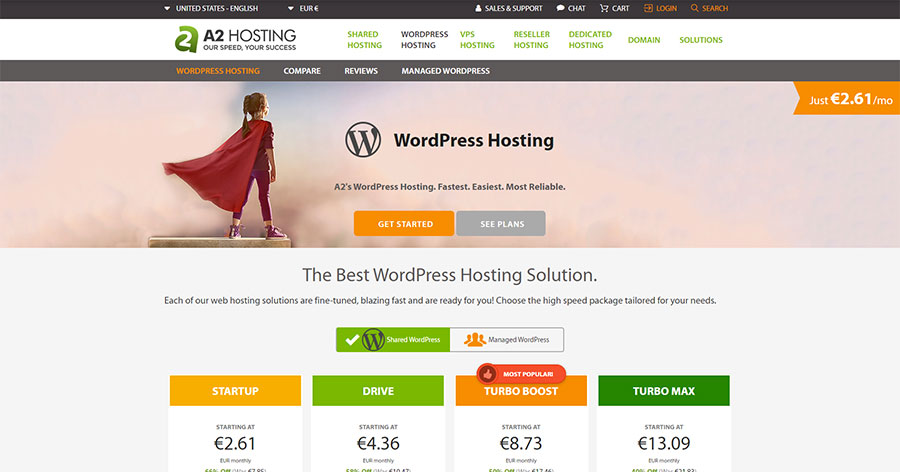 A2 Hosting is the host known for its fast servers. WordPress sites hosted on their Turbo Servers load up to 20X FASTER compared to competing WordPress host.
Cheapest WordPress Hosting packages – $2.99/mo
Support Type: 24/7/365 via phone, live chat, and email
Security: Free SSL, A2 Optimized auto-install hardening, brute force defense, Reinforced DDoS protection
Extras: NVMe storage, free CDN, free backups, AMD EPYC Servers, LSCache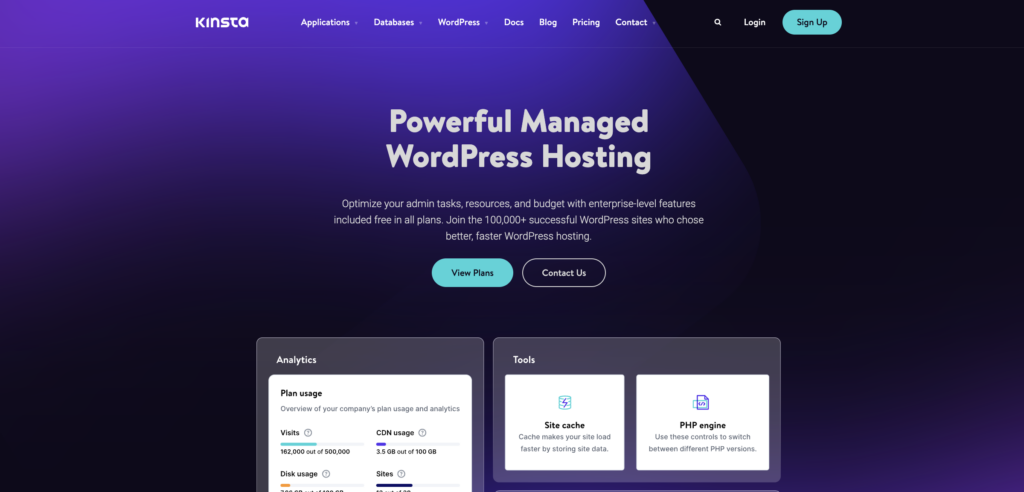 Powered by Google Cloud's Premium Tier network, Kinsta offers fast, highly secure and scalable hosting solutions on their WordPress plans:
Affordable fully managed WordPress hosting starting from $35/month
Support types: 24/7/365 live chat
Security: Hardware firewalls, GCP and Cloudflare firewalls, wildcard SSL support, DDoS detection, Uptime monitoring, enterprise-level Cloudflare integration
Extras: Staging areas for development, can choose one of the 35+ Google CloudPlatform regional data centers, free CDN by Cloudflare with 275+ PoPs, built-in Application Performance Monitoring tool, custom-built site management dashboard, and Early Hints feature for improved page rendering speed.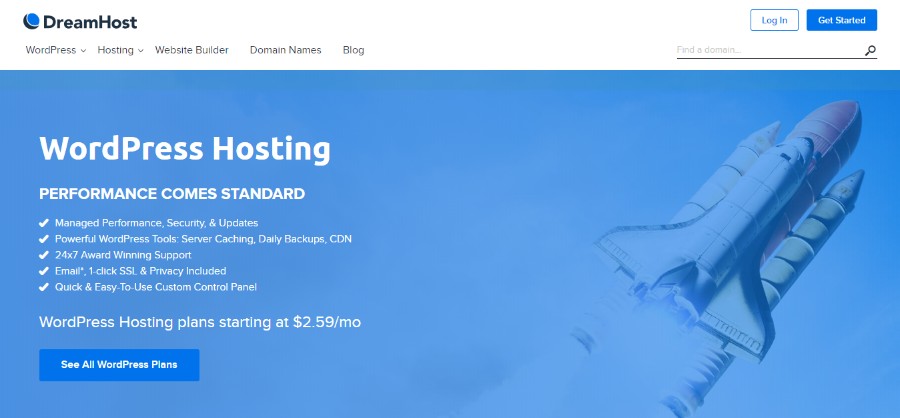 Dreamhost is a great provider for those who are looking for something more robust than shared hosting. The DreamPress package offers probably the best cheap WordPress hosting from a reliable webhost packed with useful benefits.
Price of the least expensive package:

$16.95/month

Support types:

24/7 phone on weekdays, daytime phone on weekends, live chat, email

Security:

Web app firewall rules and various "advanced" security features

Extras:

Use any theme or plugin, optional cloud backups. No bandwidth limits and no number of users caps (or overage charges). Includes free Let's Encrypt certificate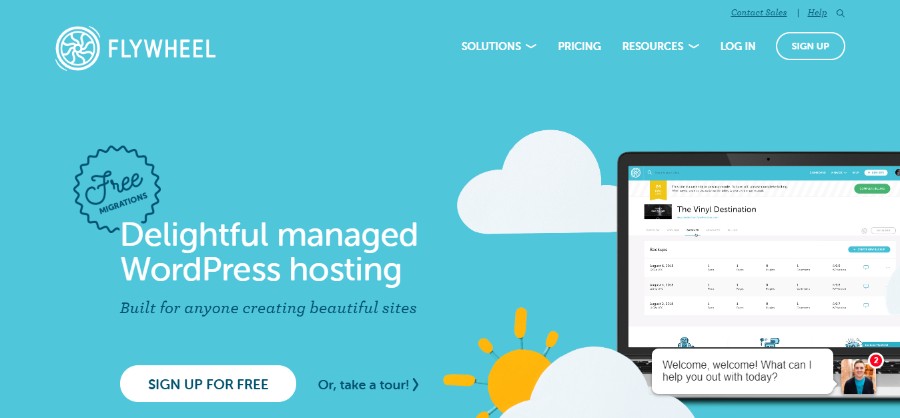 If you are a designer or a developer, you might want to consider Flywheel to be your web host. It provides convenient collaboration tools that streamline the development process. Hosting packages also include production-ready demo sites that clients can approve before anything goes live.
Price of the least expensive package:

$15/month

Support types:

Phone, email, live chat

Security:

Malware scanning + removal

Extras:

Designer/developer tools, automated backups, built-in caching, free migrations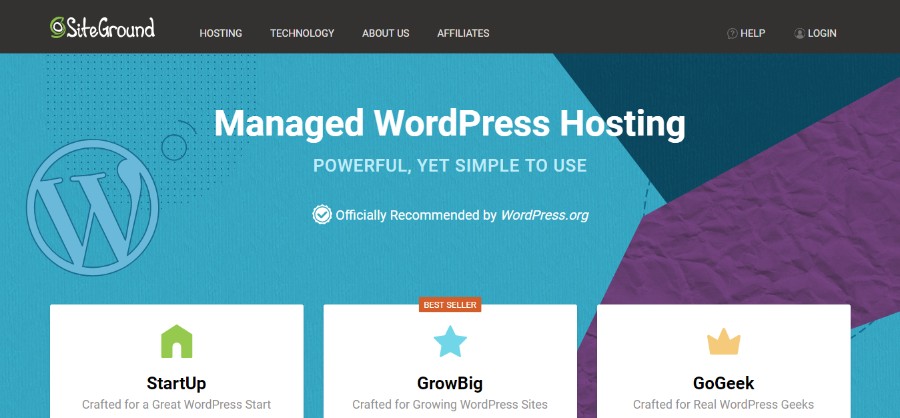 SiteGround is a Bulgaria-based host for WordPress managed hosting and shared hosting packages. If you've been wondering how to speed up your WordPress sites, SiteGround's CDN and data centers on three continents might greatly help you with that. Or you can type in something like "Bluehost vs SiteGround" on Google to compare how SiteGround fares against other web hosts
Price of the least expensive package:

€3.95/month

Support types:

Phone, help desk, live chat

Security:

Malware scanning, server-level monitoring, plugin audits

Extras:

Built-in caching for an additional charge, free migrations
FAQ on WordPress hosting
So, What Exactly is WordPress Hosting?
Oh, you know, when we talk about WordPress hosting, it's kinda like a house specifically built for WordPress websites.
Imagine a space that's all optimized and ready to roll, making your site run faster and smoother. Providers tailor everything to suit WordPress's unique quirks and features. It's not just any hosting; it's like a VIP club for WordPress.
Managed vs. Unmanaged: What's the Deal?
So here's the thing, managed WordPress hosting? That's like having a concierge for your website.
They handle the technical stuff, updates, security – you name it. But if you're more of a DIY person, unmanaged might be your jam. It's cheaper, but you've got to handle the techy bits yourself. It's all about what you're comfortable with and how much time you've got on your hands.
Can I Trust the Security on WordPress Hosting?
Absolutely, security is a big deal with WordPress hosting. Most providers are like digital bodyguards for your site.
They've got firewalls, monitoring, and will even kick out any uninvited guests (I mean, hackers). But hey, always pick a reputable provider and maybe add some extra security plugins, just to be safe.
Speed: How Fast Can This Baby Go?
When it comes to speed, WordPress hosting is like putting rocket boosters on your site.
Everything's all optimized for WordPress, so pages load faster, and your visitors aren't left hanging. But remember, the plan you choose and your site's content also play a big part. Choose wisely!
What About Uptime? Is That a Thing?
Oh, uptime is definitely a thing, and it's a big deal. You want your site available 24/7, right? Well, that's what good WordPress hosting gives you.
Providers are all about keeping your site up and running. Look for 99.9% uptime; that's the gold standard.
How Much is This Going to Cost Me?
Ah, the million-dollar question! Well, not really a million dollars, but you know what I mean. Prices vary like crazy. You can find something affordable that's still top-notch, or you can go all out with a premium plan. Just depends on your budget and what you need.
Can I Easily Scale My Site with WordPress Hosting?
Totally, scalability is the name of the game. Start small and dream big, right? With WordPress hosting, upgrading is usually pretty straightforward. More traffic? No problem, just scale up. But always check the details before you jump in.
Is Support Included or Am I on My Own?
Nah, you're not alone in this! Most WordPress hosting providers are like your tech-savvy best friend. They know WordPress inside out and are ready to help 24/7. But hey, not all support is created equal, so check those reviews and see what other users are saying.
Can I Get My Email and Domain Through WordPress Hosting?
Oh, for sure! A lot of WordPress hosting packages come with email accounts and domain registration. It's like a one-stop-shop for your website. But, always read the fine print and make sure you know what's included in your package.
What's the Deal with Backups?
Backups? Yeah, they're kinda like a safety net for your website. Most WordPress hosting providers will back up your site regularly. So if anything goes sideways, you can restore it and get back to business. But, just to be on the safe side, maybe set up your own backup system too.
Ending thoughts on WordPress hosting
Who is hosting your site can significantly impact the way your website is running. A good host can speed up a WordPress site, keep it safe and secure, and help you manage WordPress with excellent support.
Whichever hosting for WordPress you choose, make sure that you have researched your options thoroughly and picked the one that offers the best quality-price ratio.
Now you have an idea about what is WordPress hosting. Make sure you understand the differences between WordPress site hosting providers and know who their target customers are. Look up for the speed tests and get a better idea of what to expect from a provider of your choice.
However, don't forget that having the best host for WordPress does not help you design the best website – that is your job. On the other hand, secure WordPress hosting will turn a good website into an even better one.
if you enjoyed reading this article about what is WordPress hosting, you should also read these: