If your WordPress website has an account registration option, your users will need to access a login page (or login form) to log in. Changing the standard login page from WordPress' default login page is a good idea if you want to offer a better user experience.
Good looking registration and login pages can make your website more unique and attractive. They will also keep the branding of your site consistent, resulting in a professional look and feel throughout.
Instead of manually coding your own login page, you can instead go for a WordPress login plugin that enables you to create and customize your own personalized, branded login page with ease.
In this article by our team at wpDataTables, you're going to discover some amazing plugins that will let you say goodbye to the boring default login page and replace it with your own.Read on to learn more!
Why create a custom WordPress login page?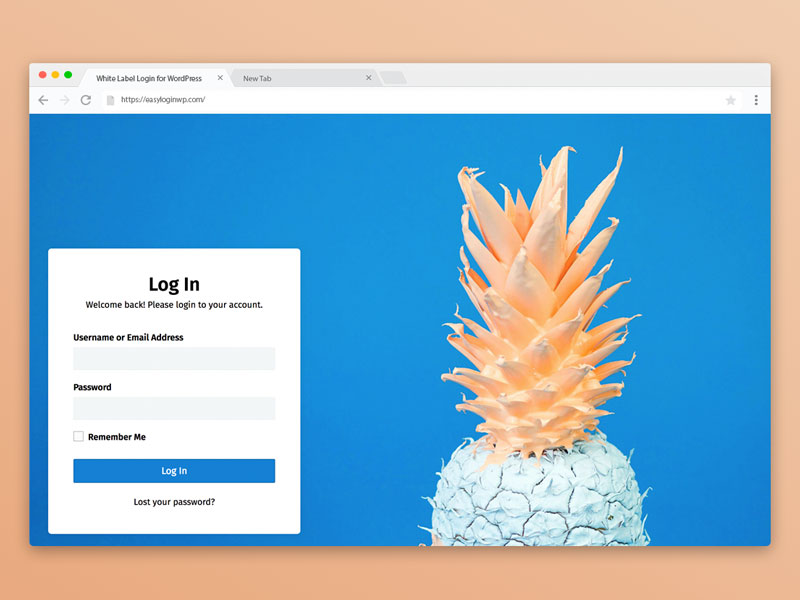 Using a WordPress login plugin to get a unique page means that users will see that you invest time and effort into your site. This builds trust in the user, which is especially important because they need to be assured that their login details (and other information they send to your website) are in good hands.
Any site that requires visitors to log in for whatever reason can certainly start with the WordPress default option. However, as the site grows in popularity, this is not going to cut it.
Just imagine yourself going into a modern-looking website and when they ask you to login you see this old, outdated screen. How does it make the website look?
If "sloppy" is your answer, you are correct. So, naturally, having a custom WordPress login page makes a lot of sense.
WordPress itself doesn't come with any native options to change its basic login page, so your only course of action is to take matters into your own hands and either code your own or use a plugin.
Here are some good reasons why you should go for a WordPress login plugin that can customize your login page:
When it comes to branding, having a good looking website that has all its pages done according to a color scheme or overall style is going to look impressive. This is easy to get and if you are just starting to build your WP site, your users will appreciate the extra bit of branding that they see on your login page.
It improves the user experience because you can add some functionality that will make life easier for your users. For example, you will be able to redirect visitors toward the landing page, home page, or forum immediately after they log in.
It helps you collect more data about your new users together with managing new users efficiently as a site admin. You can also use a WordPress login plugin to generate new custom registration fields beside the username and email.
The best WordPress login plugin options
You want to give the best experience you can for the users that regularly use your site and who may want their own user account. The first step is designing a login page that inspires trust and lets users see that you mean business. The following WordPress login plugins will help you achieve just that.
Loginer

Loginer is a powerful WordPress Custom login page builder plugin. Loginer is compatible with any WordPress theme and lets you create a custom login page, registration page, and profile page.
You can also choose and restrict Admin access for different user roles. The Custom login pages created within Loginer are completely responsive. Also, Loginer Custom WordPress Page Builder allows you to customize the look and feel of your login page. It comes with WPML support and tested.
Loginer – Custom Login Page Builder is compatible with all the recent and latest WordPress versions.
Login Page Customizer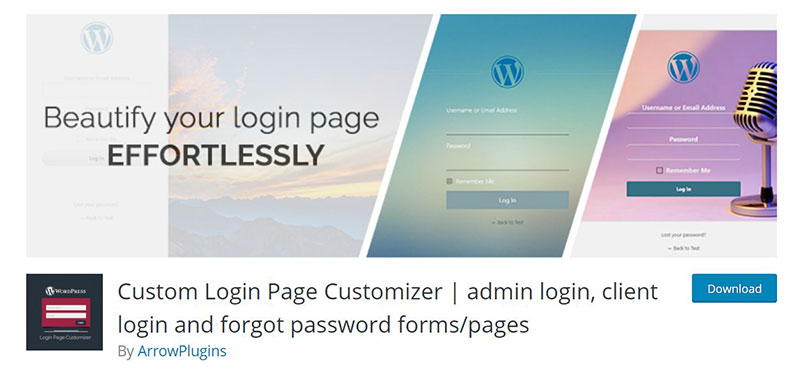 Login Page Customizer has been made to help beginners or experts build custom login pages that can be formed in a matter of seconds. You can use it to change the input field color, the background, and more. Check it out and experiment as much as you want till you get the look that fits your website.
Colorlib Login Customizer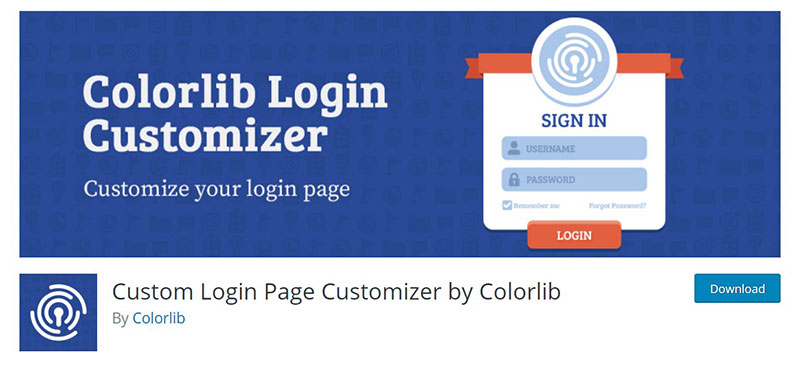 Colorlib Login Customizer is a cool WordPress login plugin that helps you customize different features. You get functionality similar to premium plugins and all of it is for free.
Compared with other plugins this one lets you make all the changes using WordPress Customizer. This helps the process immensely because you can see your changes as you make them in the live preview.
Custom Login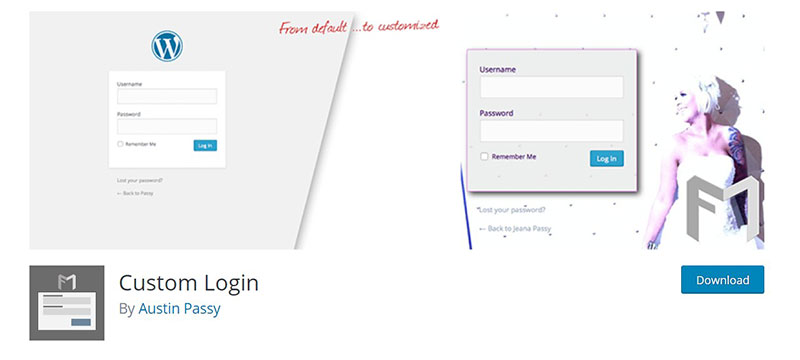 Creating a WordPress custom login can be done in a jiffy using this plugin. You can use it to change the visual appeal of the login page by including your site's logo, inserting a background image, and changing colors.
Theme My Login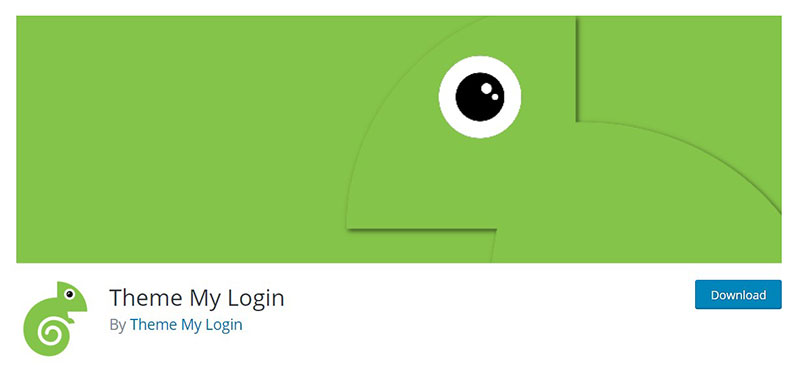 This is one of the most top-rated WordPress login plugin options to go with. You can create custom registration or profile pages together with the login page. All you need to do is to change the TML login settings when you click the TML menu.
The relevant features can be enabled from the TML option in the menu so you shouldn't have any problems with finding your way around the plugin.
Memphis Custom Login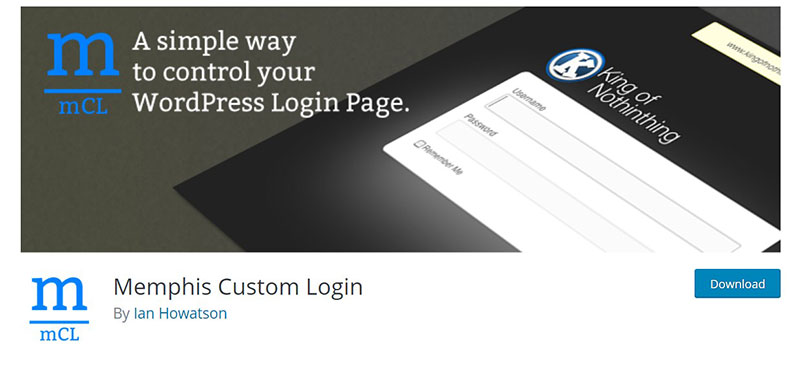 With the help of this plugin, you will be able to customize the WordPress login page by changing the background and other details. It has a good range of features including the ability to redirect users to a specific page after login.
Social Login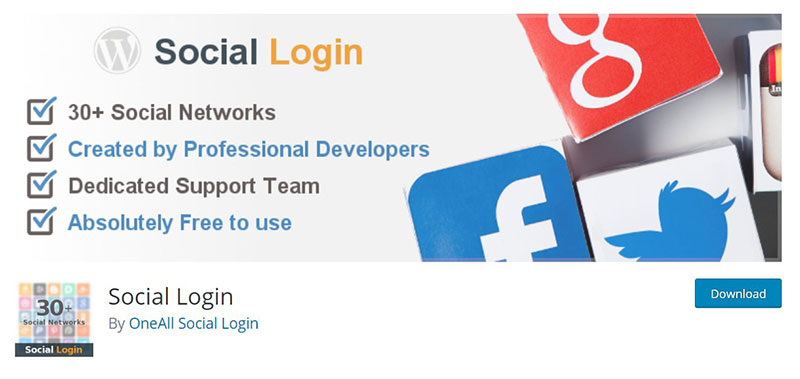 By using this WordPress login plugin users will be able to register and start commenting using their existing social accounts. There is no more need for email registration.
The plugin can work with over 25 social networks including the most popular ones (need we name them?).
Custom Login Page Styler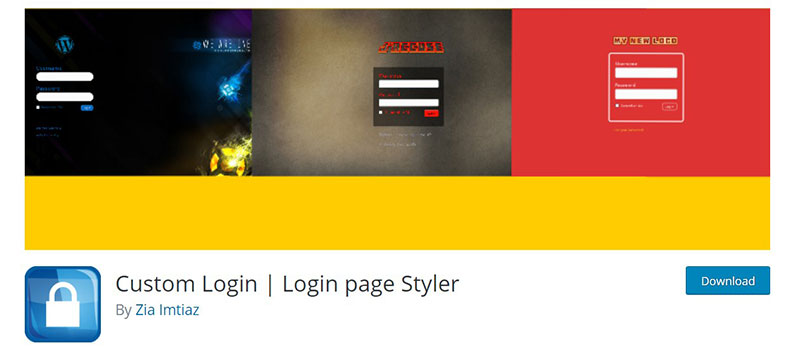 If you get the Custom Login Page styler you will be able to change things like logo height, font size, color, and many more with a few mouse clicks.
This plugin is not just about appearances because it allows you to add Google reCAPTCHA to your login. This can be really useful when you want to keep away unwanted visitors to your site.
Tailored Login Premium WordPress Plugin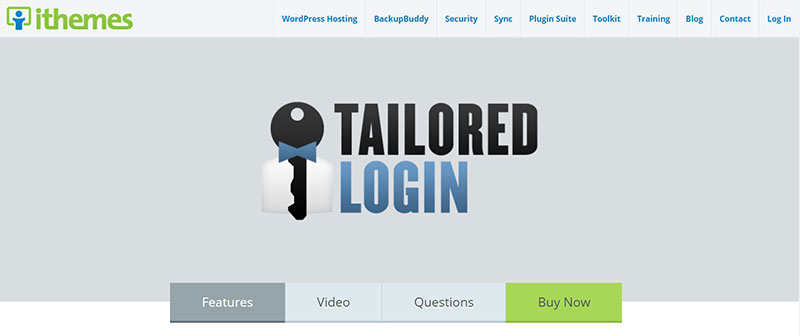 With the help of this WordPress login plugin, you will be able to create an absolutely stunning login page with ease. You can add different backgrounds to get various styles for your login form. On top of that, you can even add a header image.
BM Custom Login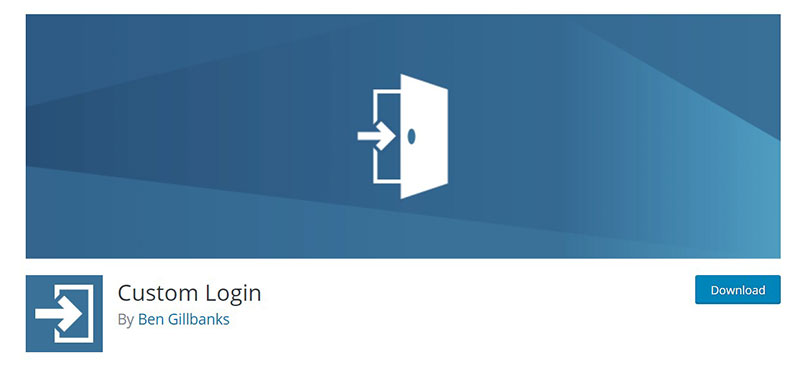 Besides the usual features that WP login plugins have this one features a unique template that you can take advantage of. The developer created his own Flickr group where users share their own customized versions.
You will be able to create new designs using a PSD file that has the image template and all you have to do is to upload it to the plugin's resource folder.
Custom Login Page Customizer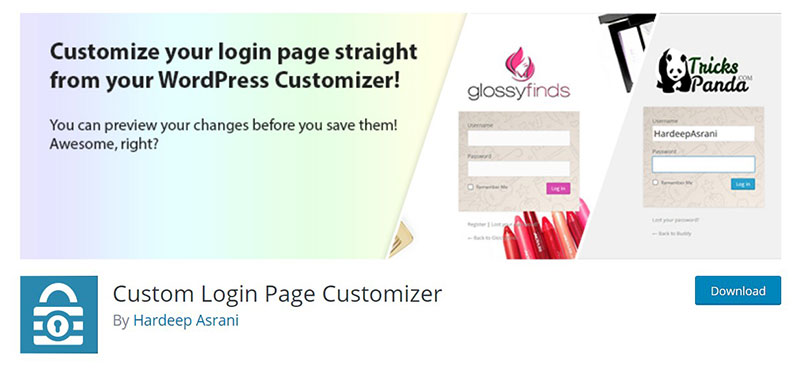 This plugin is perfect if you want to create your own login page in a fast and simple way. You can use the WordPress Customizer tool so that your changes can be previewed as you make them.
Admin Custom Login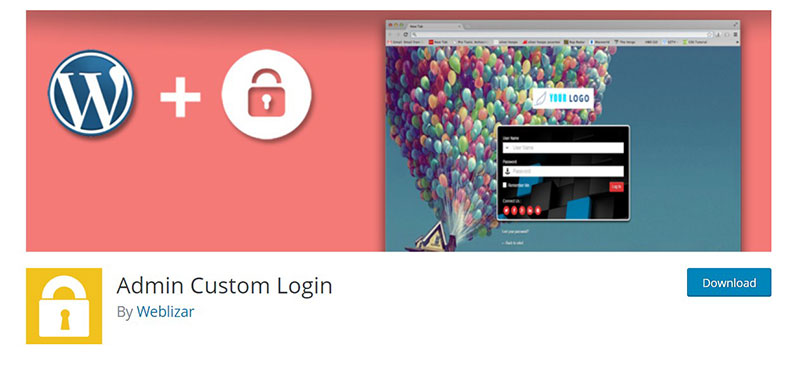 Another great WordPress login plugin, Admin Custom Login offers you many features that can help you with background editing, font size, or positioning. It is mobile-friendly so you don't have to worry about your login page not working on mobile devices.
Erident Custom Login and Dashboard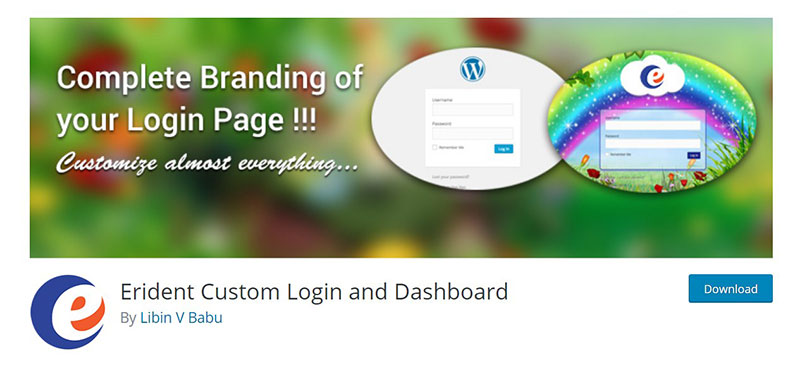 This WordPress login widget can help you change your login page into something that will delight your users. You can add certain elements from the admin dashboard and it shouldn't take you a lot of time to get used to it.
Login Designer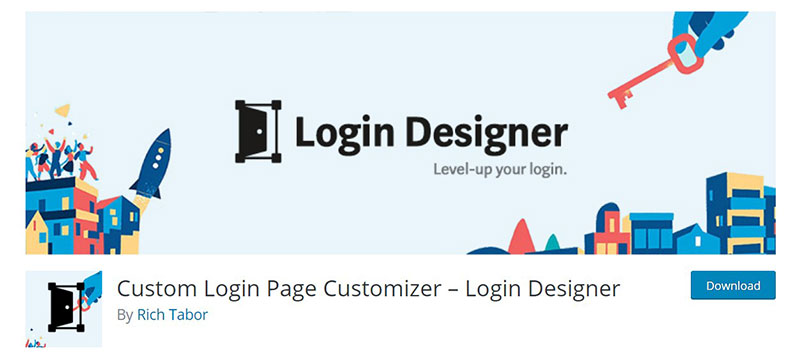 This WordPress login plugin is perfect for non-developers that want to change the default website login page. It's really cool because it gives you a unique live-editing experience which lets you click on any of the elements from the login page in order to fine-tune it.
LoginPress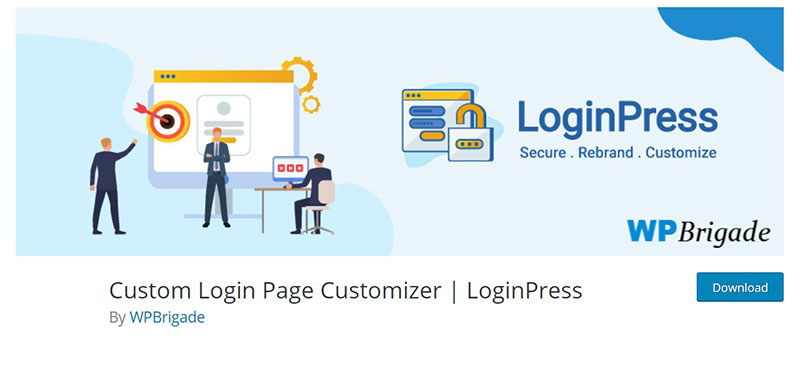 LoginPress can help you in creating unique login pages that are going to get the attention of any users going through your site. It's great for branding your own login page and is highly popular with all kinds of WordPress users.
Final thoughts on WordPress login plugins
Choosing the WordPress login plugin that you are going to use depends a lot on what your priorities are, as well as how comfortable you are with WordPress. Most of them are designed for absolute beginners, although even the more advanced ones are easy to use.
If you're struggling to make a choice, don't be afraid to try them out. Unless you're interested in a paid plugin, there's no harm in experimenting with them first before you decide on the one that's right for you.
If you enjoyed reading this article on WordPress login plugin, you should check out this one about WordPress footer plugin.
We also wrote about a few related subjects like WordPress gallery lightbox, WordPress menu plugin, best WordPress fonts, jQuery plugins, WordPress portfolio plugin and WordPress lightbox plugins.