We have to admit that today we live in a mobile world. Even Google has switched to a mobile-first index, which means that Google is going to rank your website based on your mobile content relevance and UX.
Your mobile navigation needs to be on point no matter what kind of website or app you are working on. Yet creating a responsive menu for mobile devices is a tricky task —it's really a juggling act between both functionality and proportions. A CSS mobile menu needs to be tight, easy to tap, and work across many varying screen sizes.
According to Localytics, 21% of users will abandon a mobile app after using it only once. There are many reasons for this, but frustration with poor navigation is high on the list. People prefer easy things; they don't want complicated interfaces.
A simple, well-designed CSS mobile menu is necessary if you want to build a navigation experience that users can easily interact with, no matter where they are and regardless of the device they are using.
This article created by our team at wpDataTables will show you some great examples of different CSS mobile menu ideas that you can try on your own website or app. Read on for the list!
Examples of CSS Mobile Menus
You don't have to reinvent the wheel, or possess special knowledge, to get a responsive menu design. But what you need to understand is that the user experience takes priority overlooks.
Looking good is, of course, important, but when it comes to menus, you have to first ensure that they are practical and that the navigation structure makes sense.
Does it make sense to have 100's of menu links to every page on your site? No. Does it make sense to make your menu items so small that they can't be tapped except by people with small fingers? No. These are necessary considerations, though luckily they're not rocket science.
Below you will find a list of examples that show how to create responsive mobile menus that work well for all types of mobile users. Each one is a CSS mobile menu that ensures proper responsive design for many different device types.
Mobile Menu – CSS When you are moving elements from a big screen to a small one you need to make a few compromises. Most of the time, designers want to avoid these compromises and they try to get a universal design that can be used easily in all screen sizes.
Having a full-screen menu like this one can be awesome since it looks and feels the same on computers, phones, and tablets as well.
Basic Responsive "Three Line" Menu (CSS & jQuery)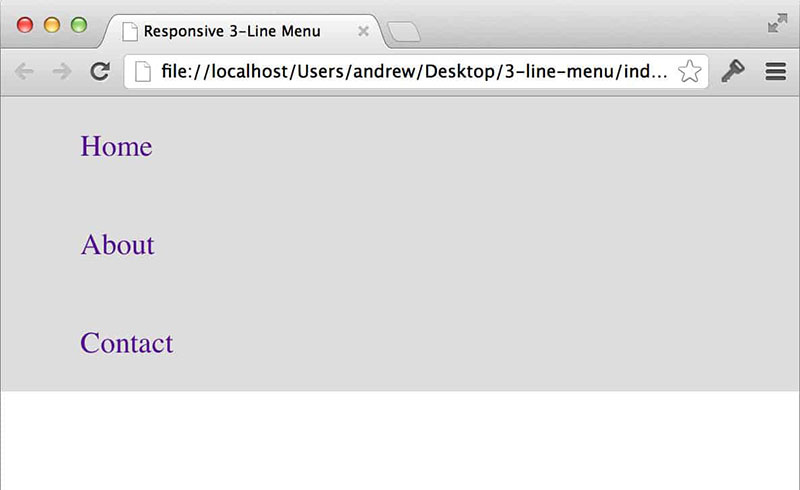 In this tutorial, you will discover how you can quickly code a CSS mobile menu that is responsive. You will also need to use jQuery but don't get discouraged; it's a very small section of code.
CSS-Only Dark Menu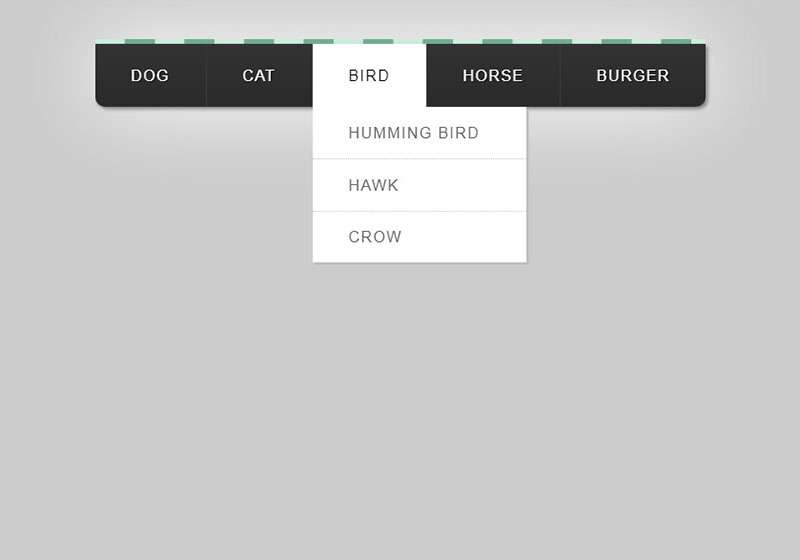 If you want to get a very simple navigation menu you should consider trying this guide. The bar is horizontal and has the classic dropdowns until the window gets small enough.
After this responsive break point, the navigation will become a full-screen mobile menu that looks great.
Animated Accessible Navigation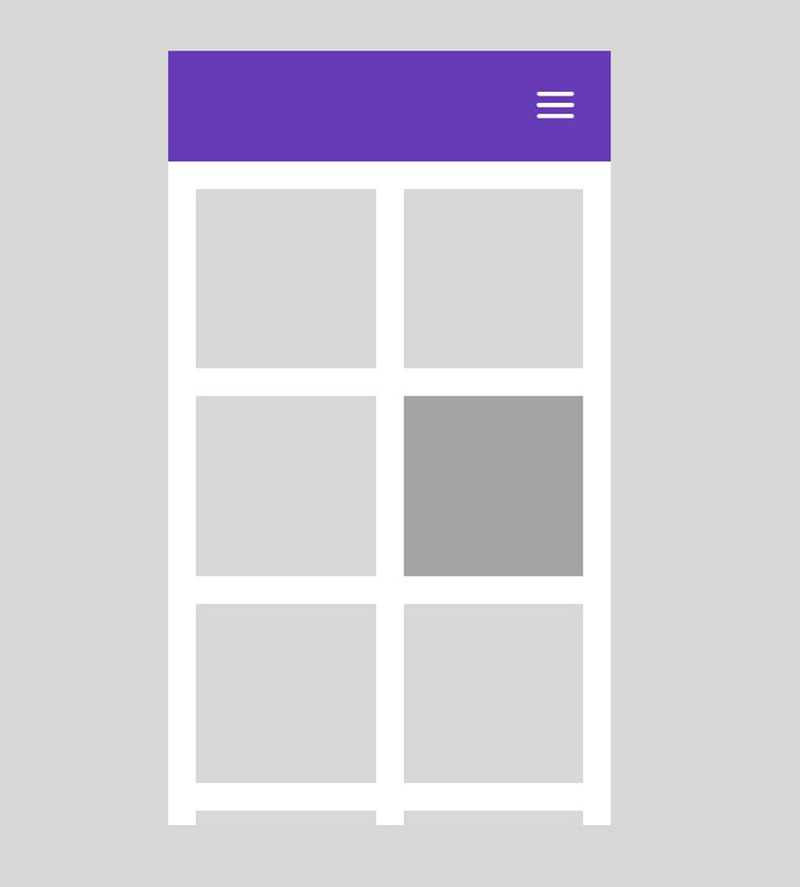 This one showcases a circular navigation menu icon that becomes delightfully animated when it is clicked.
Responsive Button Nav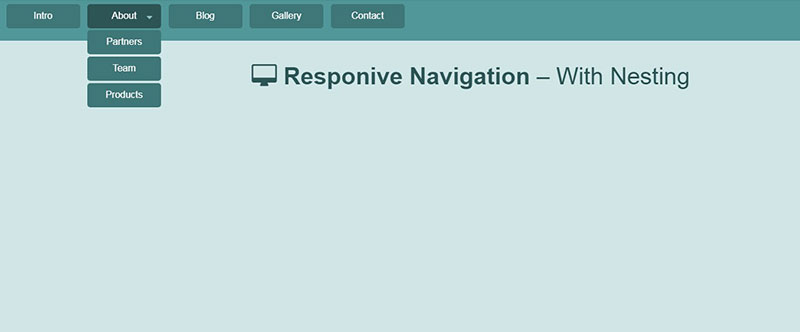 This CSS mobile menu supports nesting with different button styles. It has different web page transitions and it can be easily added into any layout.
Morphing Mobile Hamburger Navigation With JavaScript And CSS3 Check out this mobile navigation concept if you want a menu that is easy to use and familiar to users.
Multi-level Responsive Menu

The tutorial here focuses on jQuery and CSS in order to create a3-Levels-Deep Drop Down menu. What is cool about it is that the menu is entirely responsive and it can shrink to fit any kind of device.
3D Responsive Mobile Menu Bar

If you were searching for a CSS mobile menu that works great on desktop too, this is a great choice. At desktop size, it features a horizontal list of menu items with 3D effects, and at mobile size, it becomes a solid responsive mobile menu.
Smooth Responsive Dropdown Menu – Top Drawer

In this tutorial, you will learn how to create a smoother reveal mobile menu that uses CSS3 and is not animated in JavaScript. Once you click the menu icon it will bring a drop-down style that looks nice and can work well for any kind of device you have in mind.
Smooth Fade

Fading navigation menus are popular and are really easy to create. They work by using CSS classes to transform the menu into a full-page interface especially suitable for small screens.
Mobile Menu Animation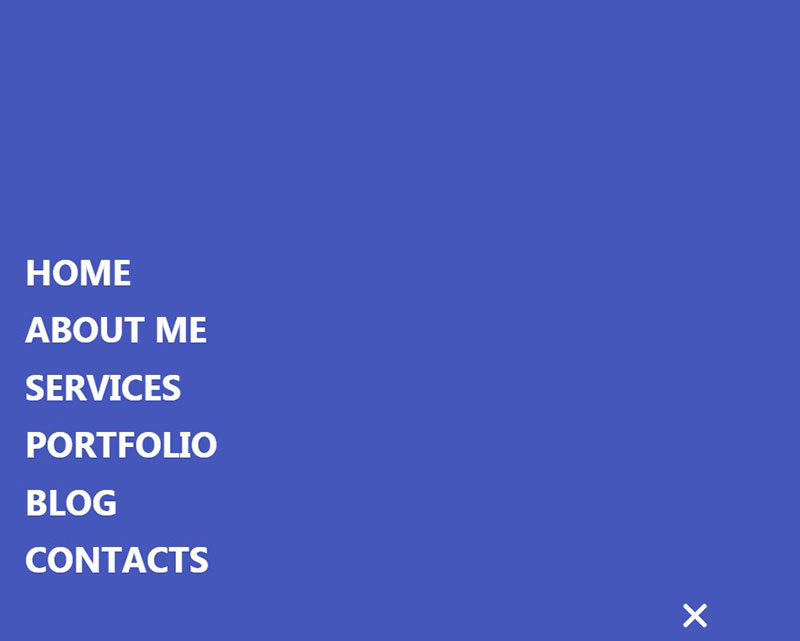 In this mobile menu design, you get a great animation effect that makes it look special. The hamburger menu icon is purposefully placed in the center to accommodate both right- and left-handed users.
Hey, did you know data can be beautiful too?
wpDataTables can make it that way. There's a good reason why it's the #1 WordPress plugin for creating responsive tables and charts.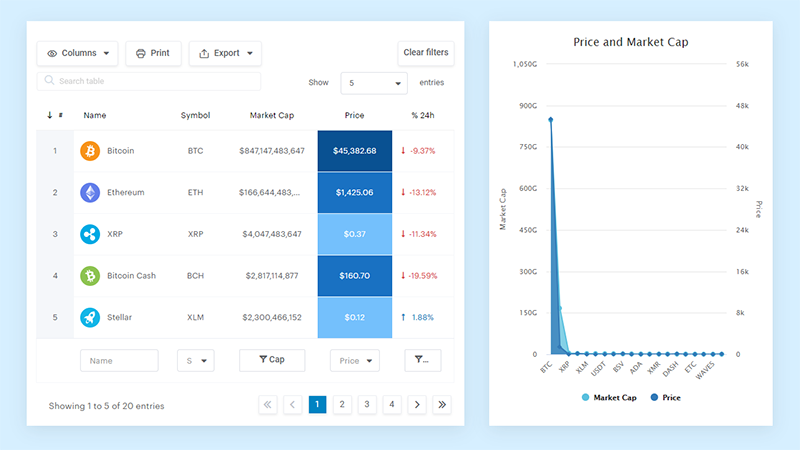 And it's really easy to do something like this:
You provide the table data
Configure and customize it
Publish it in a post or page
And it's not just pretty, but also practical. You can make large tables with up to millions of rows, or you can use advanced filters and search, or you can go wild and make it editable.
"Yeah, but I just like Excel too much and there's nothing like that on websites". Yeah, there is. You can use conditional formatting like in Excel or Google Sheets.
Did I tell you you can create charts too with your data? And that's only a small part. There are lots of other features for you.
Bootstrap Nav bar

This mobile menu design is influenced by Bootstrap, the popular front-end component library. What makes it stand out is that it uses no JavaScript — only HTML and CSS.
Responsive CSS Only Header Navigation – Luxbar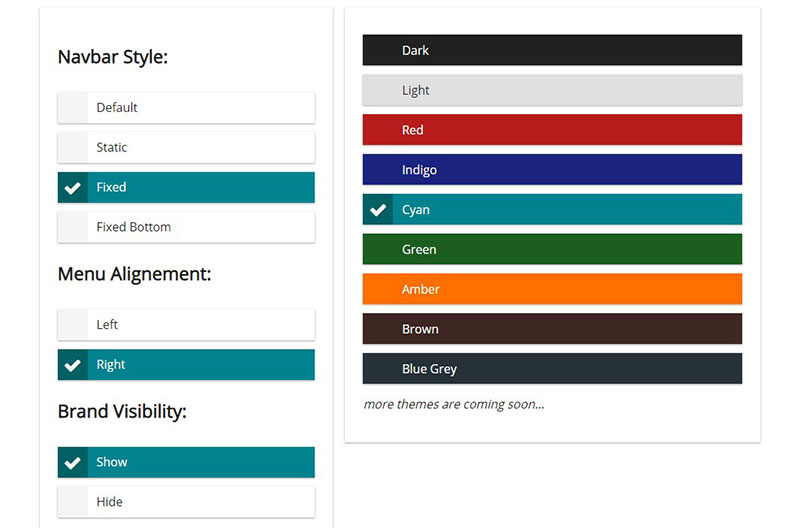 Luxbar is a CSS library that is used for creating responsive, mobile-friendly header navigation that is fully customizable using different CSS classes. With just a few tweaks, it can help you get the CSS mobile menu that you want.
Menu With Scroll Effects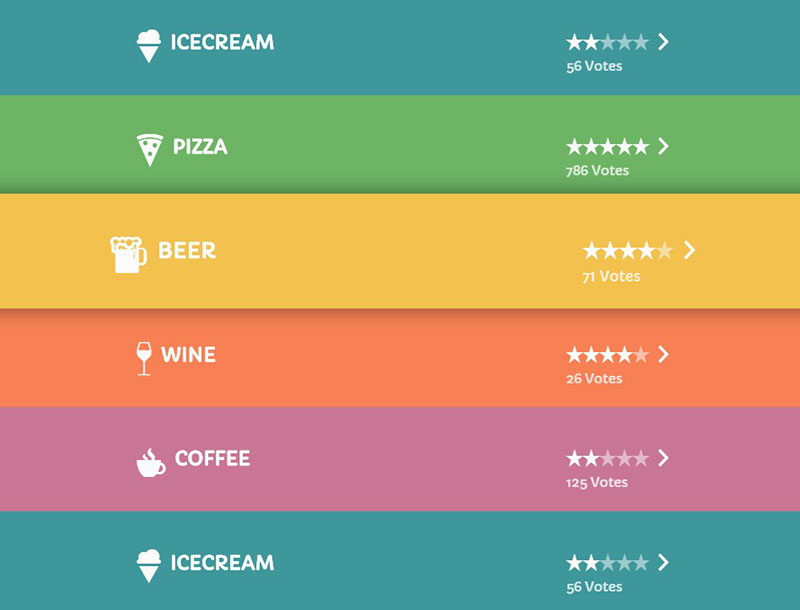 This is a mobile menu with some amazing scroll and hover effects. It's great for adding improving the user experience on an interactive website.
Responsive Flat Menu

A responsive flat menu that has two sub-menus is what you will get here. It's perfect for organizing extensive categories.
Simple Responsive Navigation

With this tutorial, you will get a very simple approach that helps you build a responsive menu from zero by using CSS3. It's a good start for learning how to design your menu for smaller mobile screens.
Mobile Menu Design 3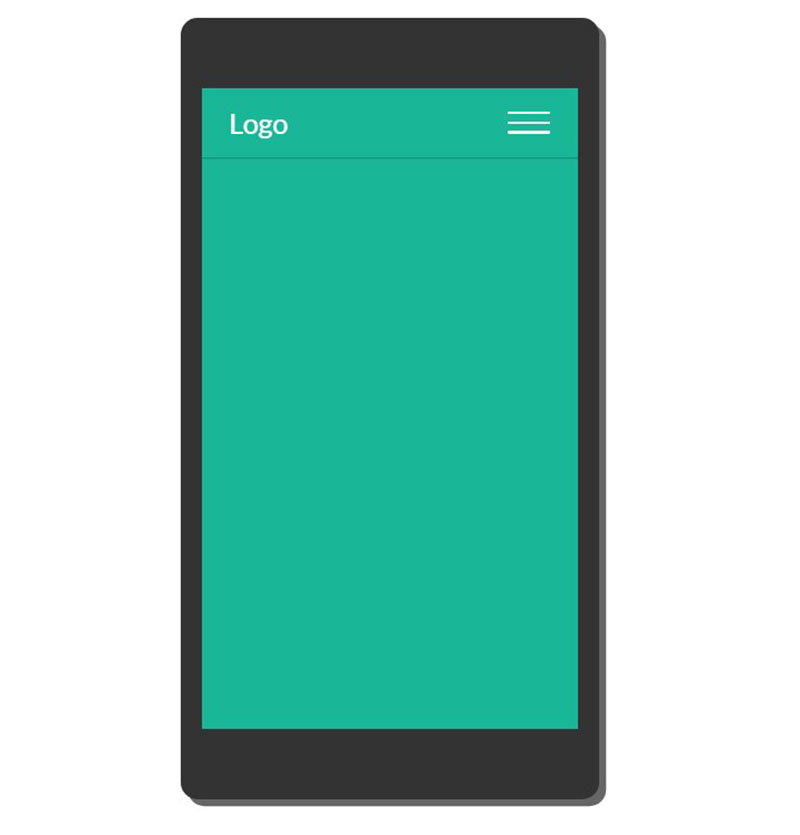 This CSS mobile menu has different animation effects that make the menu look cool. The effects are quick so users don't get impatient. Together with the navigation menu, you can even add different action buttons.
Pure CSS Mega Menu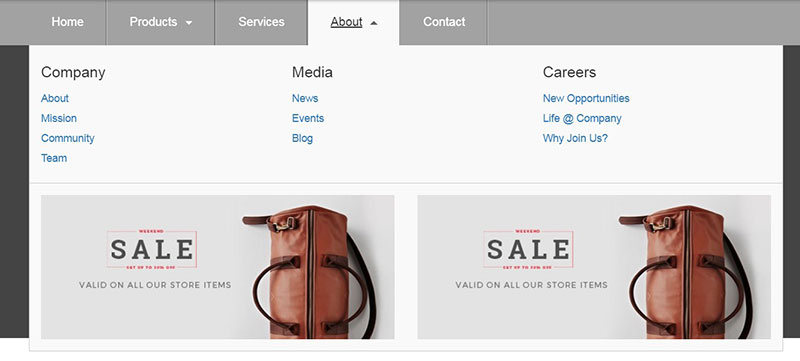 Online magazine themes often use mega-menus to get articles in their menus. These CSS mobile menu types look great and work very well in certain situations.
Textured Responsive Mobile Drop Down Menu

This is a textured responsive drop-down menu that can take an existing multi-level menu and transform it into a cool dropdown for smartphones.
Clean Dropdown Toggle

Mobile navigation needs to be simple for all users. If this is what you want to achieve then try this dropdown menu that is made using CSS only.
Responsive Navigation Mobile Menu Toggle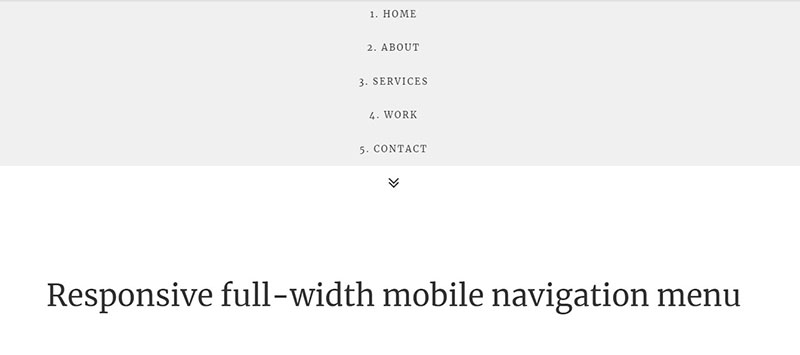 This navigation menu is quite a popular one for mobile applications. The well-known hamburger menu icon is used together with a simple design. Give it a try and see if this is what you need.
Multi-level Toggle Responsive Navigation Menu using Pure CSS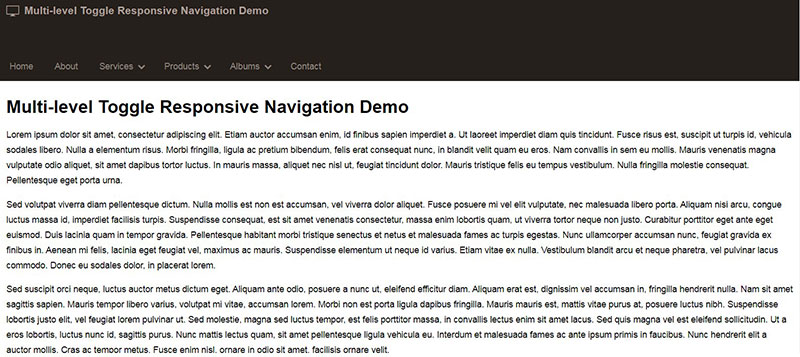 This is a neat CSS mobile menu that has user-friendly navigation and it fits all mobile screen devices.
Apple Style Mobile Menu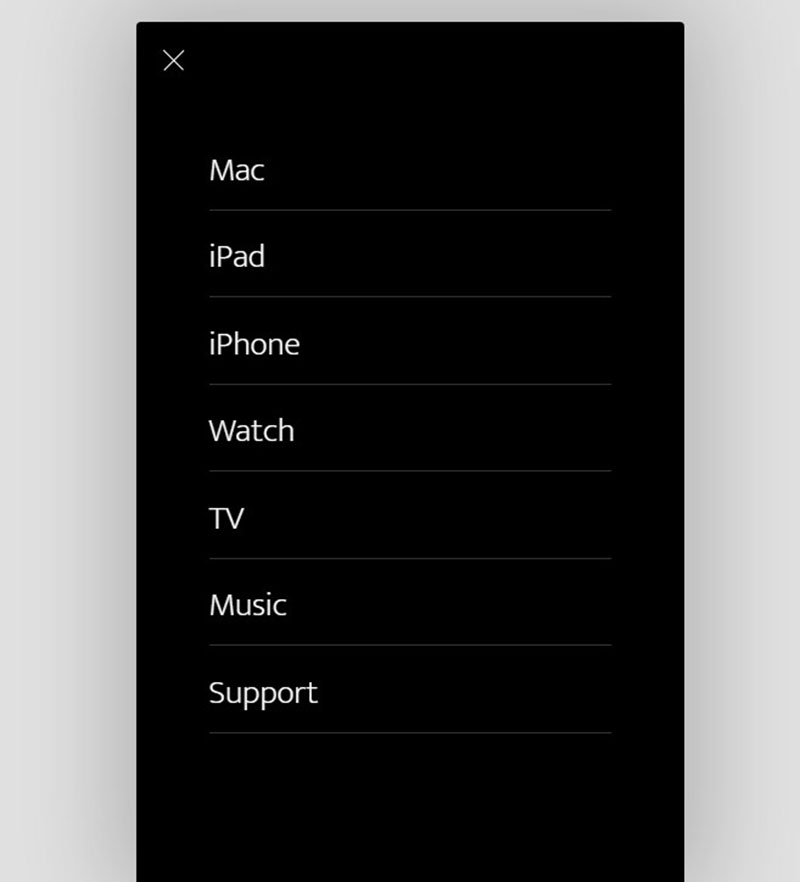 This mobile menu is inspired by the one made by Apple and it's both stylish and functional.
Basic Responsive Menu

This is a generic navigational menu that drops down from the top. It was made with HAML and SCSS with a bit of JavaScript.
Pure CSS Mobile-compatible Responsive Dropdown Menu

Check out this CSS mobile menu that changes easily to a toggleable dropdown menu after a certain breakpoint. It's neat, simple, and effective.
Wrapping up These CSS Mobile Menu Examples
In conclusion, finding a CSS mobile menu that works for your website or app is an activity that you can't skip. The menu is one of the first items that a user interacts with and you want them to enjoy it.
Besides creating a good first impression, a properly implemented mobile menu ensures enduring usability and keeps users from abandoning ship out of frustration.
If you enjoyed reading this article on CSS mobile menu examples, you should check out this one about CSS text glow effects.
We also wrote about a few related subjects like HTML search box, CSS image gallery, CSS editor, CSS page transitions and CSS image hover effects.