In case you didn't know, there is a big difference between WordPress.com vs. WordPress.org. Don't be embarrassed; even to this day, many people use them interchangeably without knowing that the two versions are not identical.
In fact, the differences between WordPress.com and WordPress.org are numerous and they can drastically impact the experience a user has with the overall WordPress platform.
Since WordPress is probably the most popular Content Management System out there, it is surprising that the two versions are not clearly differentiated. Anyhow, the WordPress.com vs. WordPress.org battle started a while back and it likely won't be letting up any time soon.
This short article created by our team at wpDataTables will answer your basic questions about this topic and make a clear distinction between the two. Using one or the other without knowing why can be devastating in the long run, and it can involve some effort to move the website from .com to .org or vice-versa.
WordPress.com vs WordPress.org: What's the difference?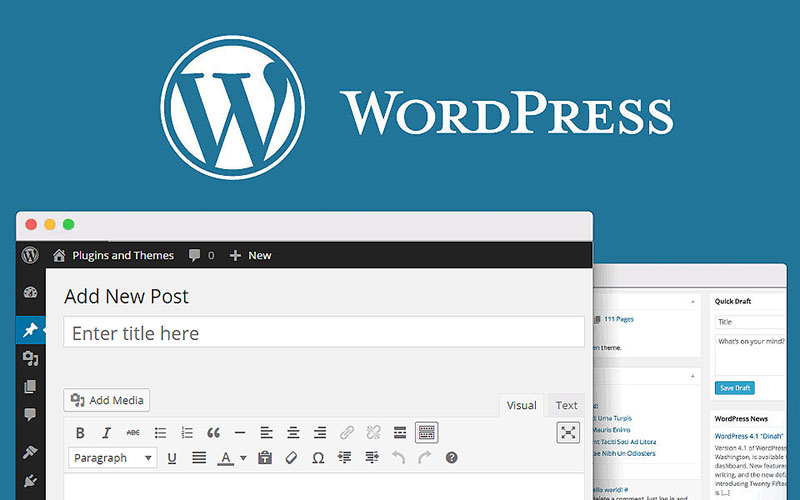 Both the .com version and the .org version are based on the same software product, which is the WordPress CMS.
However, there are core differences between the two, which make each version appropriate for a certain type of website. Making a poor choice could lead to complicated steps to move from .com to .org or the other way around.
This is why it's best to understand these differences from the very beginning and make a good choice from the start. In the following paragraphs, we will present an in-depth look at what each version brings to the table.
Regardless of which version you choose, WordPress itself is free and open-source, which means you can use it in any way you want. To cut right to the chase, the ultimate difference between WordPress.com vs WordPress.org pertains to web hosting.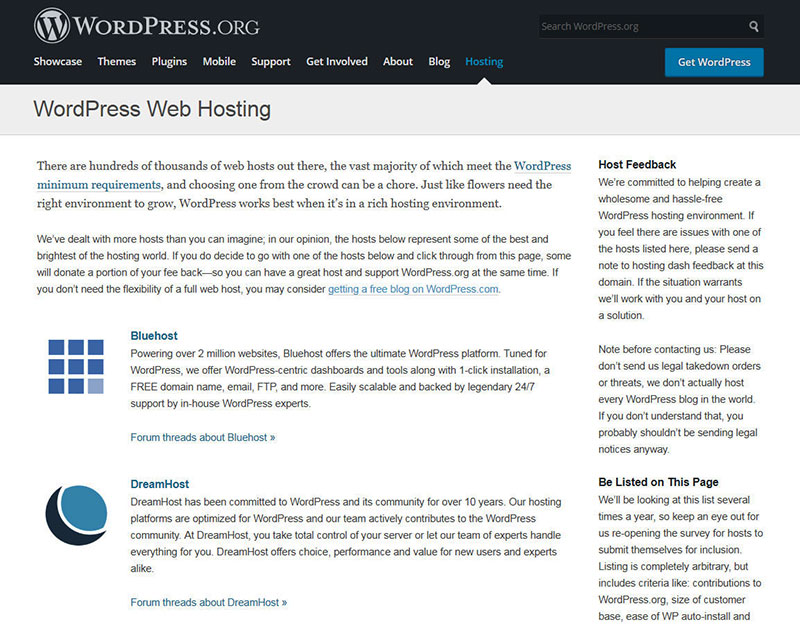 If you use WordPress.org, you're the one that has to host it. This means that you choose your own web hosting company, according to your needs and requirements. Some people call the .org version of WordPress "self-hosted". The name is pretty self-explanatory – you are in charge of hosting.
Conversely, WordPress.com is based on the same software product as the .org version, but you don't need to download the product and pay for separate hosting services. You can simply log in to the .com platform and start working on your website right from the start. It involves no costs at all and everything hosting-wise is managed by a dedicated third-party.
WordPress.com vs WordPress.org: Pros and Cons

Now that you know the main difference between WordPress.com and WordPress.org, it's time to move on to pros and cons. Each version had advantages and disadvantages, and choosing between them depends on what you need from this software product.
If you don't plan to expand your website very much and it's just a blog that you are writing for fun, WordPress.com might be enough for you.
On the other hand, if you are willing to expand and you want to use WordPress to put together an eCommerce website and to make a profit out of it, then you might need to consider WordPress.org.
The good part about WordPress.com is that it is entirely free – absolutely no costs involved. Just sign up and you can use the software product immediately.
A major downside is that the domain name is set by default, so you can't personalize it the way you want. You will be restricted to a subdomain, such as myblog.wordpress.com.
Another problem with the free version of WordPress.com is that it provides very limited customization: you can't upload themes, install plugins, or modify the PHP lines of code behind the website.

Yet WordPress.com does offer options to expand its functionalities, albeit at some cost. For example, you can pay for an upgrade that lets you change your domain name.
This way, you can go from myblog.wordpress.com to myblog.com. Other upgrades let you upload plugins, increase storage space, or use premium themes.
Moving on to WordPress.org, on the other hand, you will find that it opens up more doors for those who want complex websites. The downloaded and self-hosted version of the software product lets you take control of pretty much everything.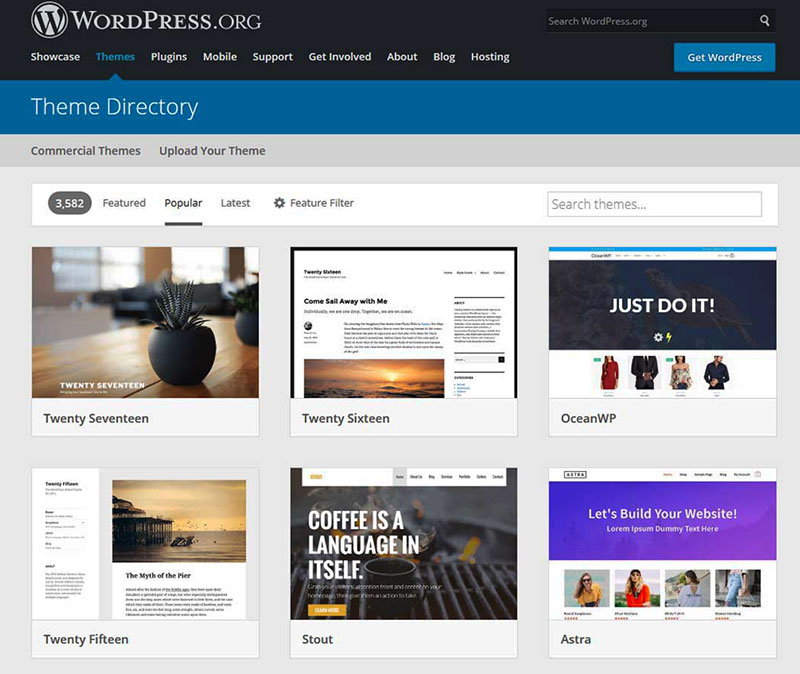 You can use your own domain name, you can upload any theme you may like, you can install all sorts of plugins, and you can modify the core code of your site. You can even access the website's database!
The only downside of WordPress.org is that you will have to pay for web hosting (and, possibly support) to get the best out of it. But focus on the bright side – the more you invest, the more profit you'll earn.
When Should You Use WordPress.com?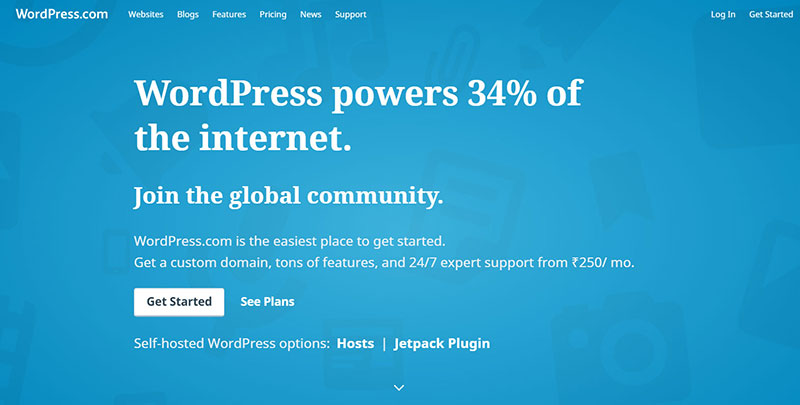 WordPress.com would be suitable for those who don't want to invest a lot of time or financial resources into their website. It doesn't require any effort and you won't need to purchase the services of a web hosting company.
You can simply make use of the free software product and purchase additional upgrades if needed. The free plan limits the user to 3GB of data, which means the website will be limited at some point.
It is recommended to use the .com version when you just want to post some things on a ready-made website that doesn't have many functions. A simple writing journal is one good example.
Remember that you can't install plugins to expand its functionality and you can't choose between a myriad of themes as .org users can. All in all, if you want a small website, go for WordPress.com.
These are the benefits of WordPress.com: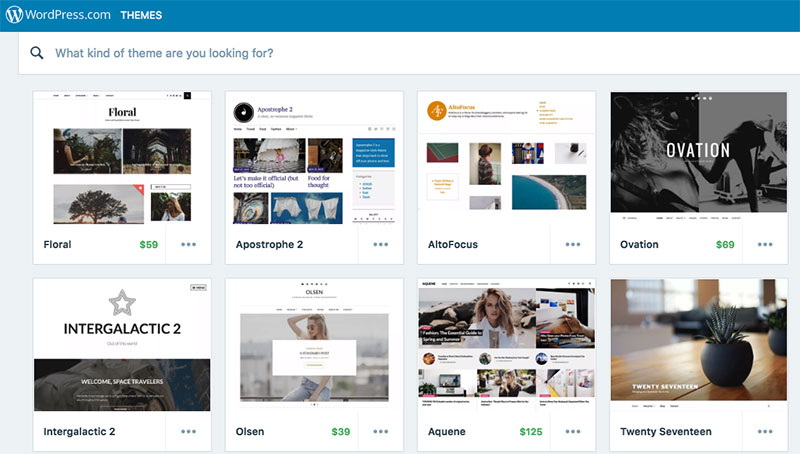 Very easy to get started with – you just need an account.
You don't have to run updates and backups because the platform will do it for you.
The free themes are well-designed and simple – they suit all types of websites.
It's flexible – you can pay for upgrades if you want to expand some of its functions.
WordPress makes SEO easier because it helps you with creating tags, including keywords and integrating the website with other tools.
When Should You Use WordPress.org?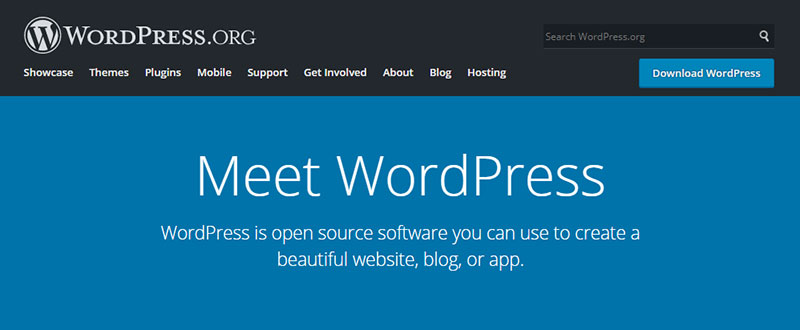 Moving on to the other version, WordPress.org is often considered "the real WordPress". People call it that because it is the version with full functionality. You can do anything you want with the .org version, provided you take the time to learn the ins-and-outs of the platform.
The only downside is that you'll have to pay for your own hosting services, to top the 3GB size limit and for your domain, not to mention that you might want to use premium themes or plugins, now that you have access to them.
It's obvious that the WordPress.com vs WordPress.org battle is won by .org when it comes to the size of the website. A bigger site requires bigger storage, better hosting, more features, expandability, and so on.
WordPress.org is much better for personalization purposes as well. You can change everything about your site's looks with this version, compared to the .com one where you're stuck with a handful of themes. When you use the .org version, you can fully monetize your site.
It comes with other benefits as well: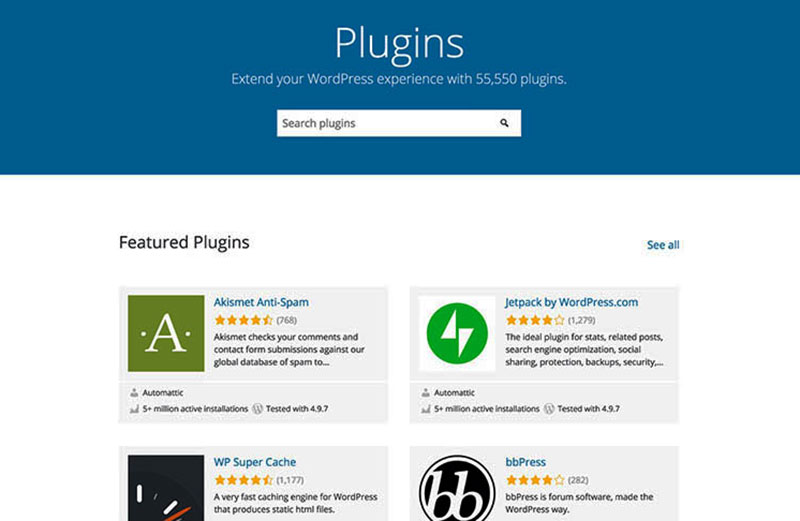 It is free to use as a CMS.
You own everything about your website.
You can use free, premium or custom WordPress plugins/apps.
You can personalize your website the way you want, including code modifications.
You can make money from your WordPress site by monetizing it (using ads).
You can integrate your site with popular tools such as Google Analytics.
Differences in Terms of SEO and Marketing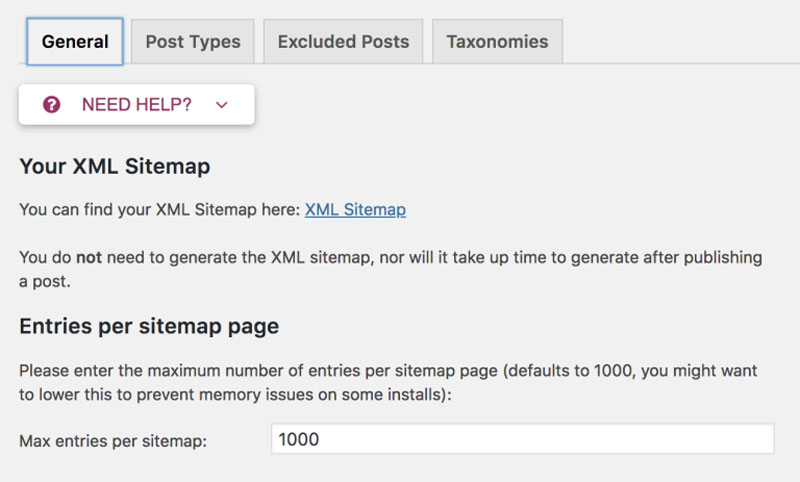 Some people wonder if the differences between WordPress.com vs WordPress.org go beyond features and limitations. Well, you will be surprised to find out that each version affects your Search Engine Optimization differently. Here's what you need to know:
The .com version comes with inherent SEO services that are specific to the platform. You can use custom URLs to include keywords on each page of your site. In regard to technical SEO, WordPress.com does most of the job. It even creates an XML sitemap to help Google index your content better.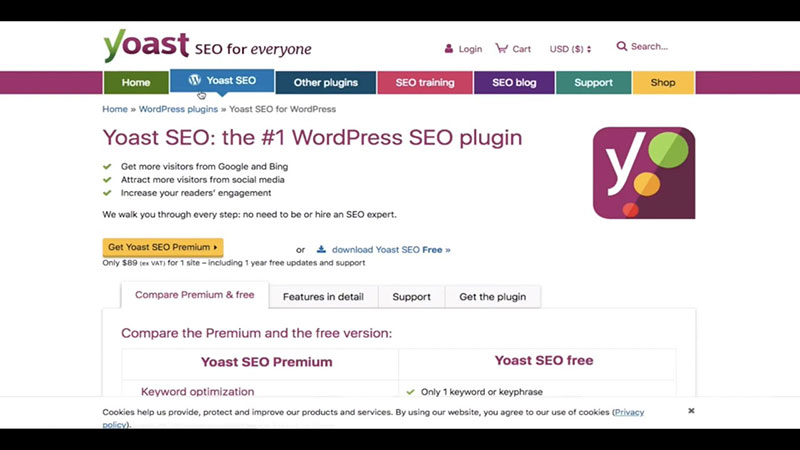 With WordPress.org, you might want to install an additional SEO plugin to keep everything in order. The basic SEO benefits of WordPress still stand, but they won't be enough for a bigger website. You will need detailed information to keep your website within the first page of results.
Luckily, the fact that you can expand your website with all sorts of plugins like the venerable Yoast SEO plugin and integrate it with the most popular apps will help tremendously.
Another benefit that adds to the bigger picture is the personalized domain. You get to pick the right one which means you can build an identity for your site from the very beginning, without letting WordPress taking the credits for it.
Ending thoughts on WordPress.com vs WordPress.org
According to the information presented in this article, the differences between WordPress.com vs WordPress.org should now be very clear. To reiterate, you should use the .com version for smaller, simple websites and the .org one for bigger, complex websites.
WordPress.org is easier to expand, yet WordPress.com is more convenient to use for beginners or those who don't want to financially invest in a website yet.
If you enjoyed reading this article on WordPress.com vs WordPress.org, you should check out this one about Blogger vs WordPress.
We also wrote about a few related subjects like WordPress alternatives, Joomla vs WordPress, WordPress vs Wix and content management system.