WordPress is the content management system behind almost one third of all websites in the world. That is a tremendous amount considering the size of the World Wide Web, and it translates to approximately 80 million websites that entirely depend on WordPress.
The market keeps expanding too, as 50,000 new WordPress-based websites are launched every single day. Of course, these huge numbers rely on a similarly huge amount of effort needed to keep the systems up and working.
It's a truly prolific industry and that's why a lot of people focus on becoming WordPress developers. The salaries overall are quite satisfactory, but they vary according to how much experience you have, what marketplace you use for selling your services, and more.
This article created by our team at wpDataTables will discuss the average WordPress developer salary in various contexts. Read on to learn how much you can expect to take home at the end of the month.
The Difference Between a Designer and a Developer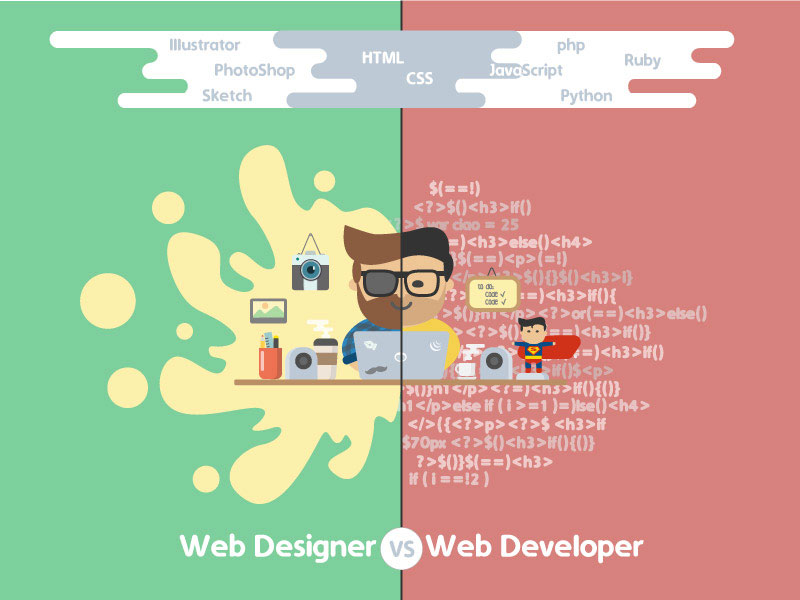 Many people use the terms designer and developer interchangeably, even though they are very different things. WordPress designers deal with the appearance of a website and they are concerned with matters relating to the aesthetic side of things— colors, fonts, layouts, and so on.
Web designers generally have a wide set of skills because they need to understand the technical parts too, but they mostly stick to knowing HTML, CSS, and some JavaScript.
WordPress developers focus on creating responsive websites with an emphasis on coding custom solutions instead of worrying about the looks of the website. Developers can create WordPress plugins and themes with the help of designers. Consider an online coding Bootcamp to get new techniques and become professional in coding.
When it comes to learning to become a web developer, note that you will need to master back-end programming in a language like PHP or Python in addition to front-end programming in HTML and CSS. Being equipped with the right knowledge later can help you easily apply for remote development jobs and earn enough money. Designers require less technical knowledge.
All in all, the specifics of work are different for each type. A website developer and website designer deal with different tasks, but both processes are mandatory, and they need to collaborate.
Because of their expanded knowledge, WordPress developers can also sometimes run the tasks of a designer, thus covering everything. This also reflects on their paychecks, as you will be able to tell in the following sections.
There's No Fixed Amount

Before moving on to the numbers, it's important to acknowledge that there is no fixed amount that a WordPress developer salary reaches. The amount differs for a variety of reasons.
The first reason is the location. A WordPress developer based in New York might earn more than one based in Kansas, even though the amount and quality of the work are just the same.
The second aspect you should consider is the experience that a WordPress developer has. Because of the popularity of WordPress as a CMS, many people consider themselves WordPress developers regardless of the fact that they don't have much experience in this field.
These people fall into the category of WordPress "implementers" which are not the same as developers.
Developers work with code and building software solutions; tasks that are not familiar to all people who use WordPress. Implementers only take the building solutions that developers build and use them to improve existing websites for their customers.
To sum up, a WordPress developer salary will vary according to the experience of the developer and location, but also other aspects like how dedicated you are and how much time you allocate to it.
Continue reading to find out more about the actual amounts a WordPress developer earns.
The WordPress Developer Salary in the USA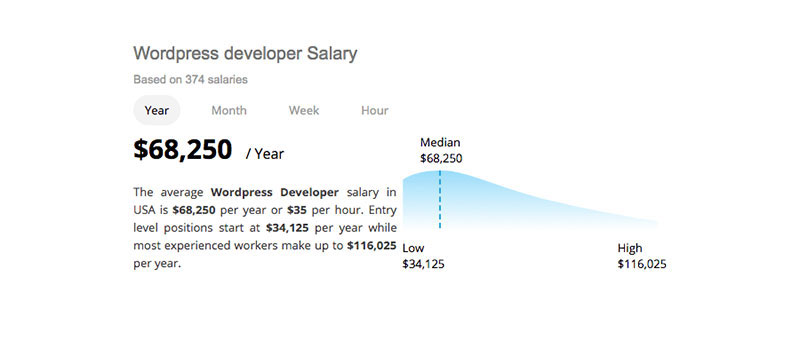 Let's take the United States of America as an example of this analysis. According to the most popular paycheck statistic websites, like Glassdoor, Payscale, or Indeed, the average salary for a website developer in the USA can be anywhere between $60,000 and $70,000 per year.
Here is the data gathered from a few reliable sources:
Glassdoor – $68,224
Indeed – $59,987 or $28.84 per hour
ZipRecruiter – $71,019
Payscale – $50,447 for WordPress web developers
SimplyHired – $62,164
Neuvoo – $68,250
Adzuna – $73,428
If you make a quick calculation, you'll get an exact average salary of $63,348 per year for a full-time job in the USA. However, these numbers only represent the median offers. There are WordPress developers that earn more or less, according to their job's specifics.
The Freelance WordPress Developer Salary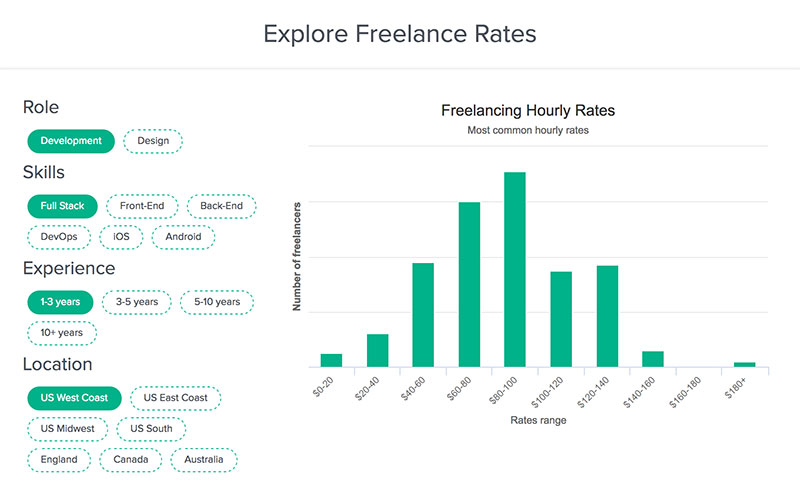 Instead of working a 9-to-5 job in an office, many WordPress developers prefer doing it from the comfort of their own homes. Naturally, a freelance salary will be calculated based on how much time you want to invest in this job.
The more you work, the more money you will generate. That's why we will centralize data into hourly rates instead of yearly ones. Here are the hourly rates from the most popular freelancing platforms for developers:
Codeable –$60 per hour minimum
Upwork –ranges from $20 to $100 per hour
People Per Hour – of 2,624 WordPress developer freelancers, 1,890 charged less than $15 per hour, with only 42 charging more than $60
If you look up "WordPress developer" on any of these platforms, you'll find out that:
67% charge under $15 per hour
24% charge $15 to $35 per hour
7% charge $35 to $60 per hour
2% charge over $60 per hour
This happens because you can become a freelancer without any diploma – you just have to know what you're doing and be able to show it.
Freelance platforms are full of people that charge less than the prices you would find in a website development company for instance, and the quality of the services can be just as high.
Specialized freelancing platforms that mostly focus on web development have higher rates, like Codeable. A good replacement for Codeable is Codementor X, where you can find the average and median rates of $61 an $80 per hour.
Methods to Increase Earning Power in This Field
If you figured out that you are charging less than the average and you would like to increase your earning power in the industry, you should read the tips below:
Increase the Costs
A WordPress developer's salary can be increased by putting a better price on your services. You can raise your rates, as long as you don't charge too much for the quality of service that you offer to your clients.
Adding a couple of dollars extra to your costs won't be that obvious for your potential clients, but don't exaggerate with increasing the costs or you risk losing your existing clients as well. Also, think about investing extra money in team management, as it will bring potential clients; the investment can be team recognition awards, small presents, or a team lunch for team building and team management.
Specialize in One Area Only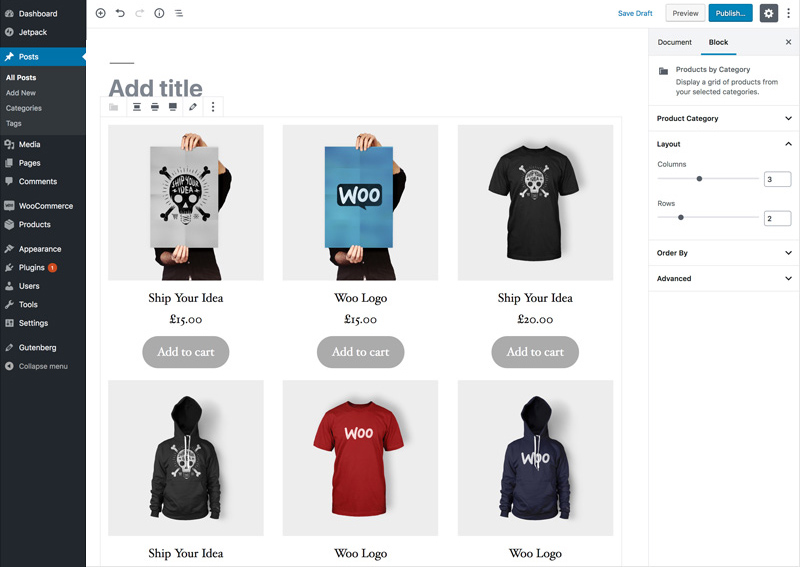 A general WordPress developer will run all sorts of tasks related to this topic, but if you become a specialist in a certain area, you can charge more for your services without worrying about losing clients.
Instead of developing all sorts of websites, focus on one area only, such as WooCommerce or membership sites.
Developing New Themes and Plugins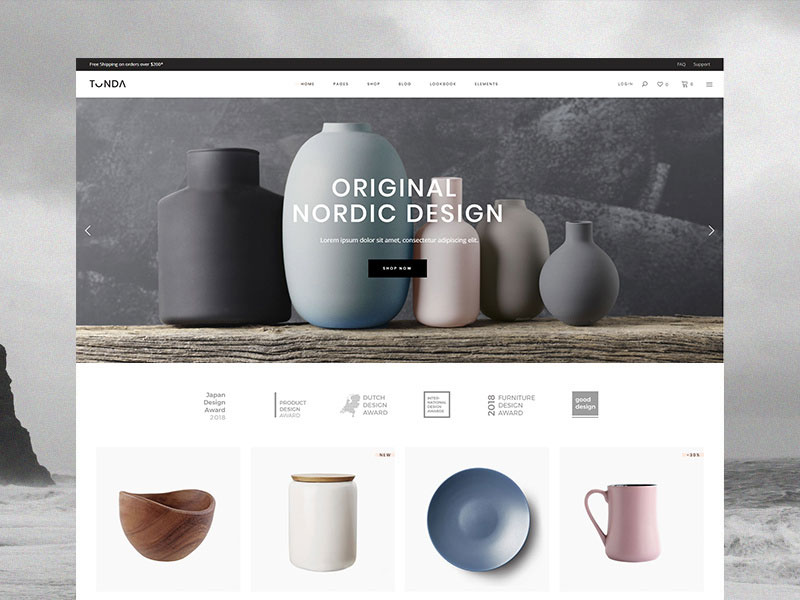 Developing premium themes and plugins that people can download is the perfect way to generate passive income. You will only have to work on a project once and then you will gain money whenever someone purchases your products.
The WordPress theme/plugin business is huge. You'll have to think of something unique that caters toward the current needs of users.
Recurring Revenue Products
Set up a budget for recurring services like maintenance. Month after month, you'll know what amount of money you will earn out of recurring projects. This is perfect for freelancers who can't enjoy the stability of a 9 to 5 job.
Offer recurring services to all the clients you currently work with and you'll get guaranteed recurring revenue with each person that accepts your offer.
Pick Your Marketplace Wisely
You will likely figure out for yourself which freelancing platform gives you the chance to build the biggest WordPress developer salary. Make sure to choose that platform as your main marketplace instead of devaluing your services on others.
Work with Enterprise Clients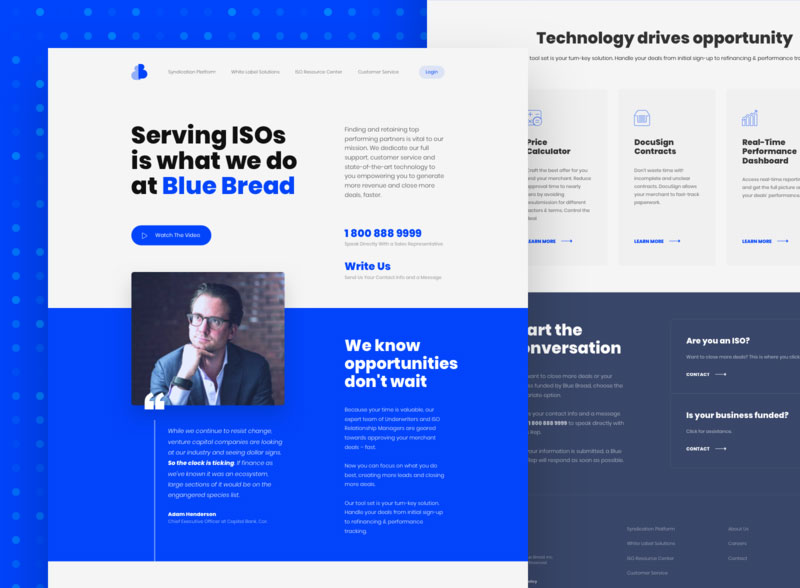 Enterprise clients are usually consistent because they look for stable collaborations. As a freelancer, you definitely want to seek such collaborations to ensure a certain monthly revenue.
Contact enterprise clients directly and see if they need a helping hand in terms of development. Set a reasonable hourly rate and don't be afraid to negotiate.
Improve Your Communication Skills
Even though it seems like this has nothing to do with achieving a bigger WordPress developer salary, it can impact your revenue tremendously. Good communication skills can set you apart from the rest of the developers who are competing for the same project.
Make sure your pricing method is clear and transparent and make an effort to discuss with your client at each step of the project.
FAQs about the WordPress developer's salary
1. What is the average salary for a WordPress developer?
The average yearly wage for a WordPress developer in the US is roughly $51,000, according to Payscale. Yet, wages might differ based on things like geography, level of expertise, and industry.
2. How does the salary for a WordPress developer compare to other web developers?
WordPress developers make comparable money to other web developers. However, earnings may be greater for those with competence in WordPress-specific abilities like theme customization, plugin development, and website optimization.
3. What factors influence the salary of a WordPress developer?
Level of experience, location, industry, education, and specialist talents like plugin creation, theme customization, and website optimization are all factors that affect a WordPress developer's pay.
4. Are there any certifications or credentials that can increase a WordPress developer's salary?
Certainly, obtaining certifications like the Yoast SEO for WordPress or the WordPress Certification from WP Elevation can attest to a developer's expertise and possibly raise their pay.
5. What is the salary range for an entry-level WordPress developer?
An entry-level WordPress developer can expect to make between $35,000 and $45,000 annually. However, this may differ according to the region, the sector, and the particular talents needed for the job.
6. Is it possible to negotiate a higher salary as a WordPress developer?
Sure, as a WordPress developer, you may bargain for a better wage. It's critical to review industry standards, highlights abilities and expertise, and offer proof of one's contribution to the business.
7. How does location impact the salary of a WordPress developer?
The cost of living can have a big effect on a WordPress developer's pay. For instance, WordPress developers in cities with a high cost of living, like San Francisco or New York City, may make more money than those in cities with lower costs of living.
8. Do freelance WordPress developers make more or less than those who work for a company?
Freelance WordPress developers' salaries vary depending on the volume of tasks they accept and their hourly rate, thus they may earn more or less than those who work for an organization. Some independent contractors may make more money because they can choose their own prices, while others may make less money because of erratic workloads.
9. What is the salary difference between a WordPress developer and a WordPress designer?
Depending on experience and skill level, there may be a pay gap between a WordPress developer and a WordPress designer. WordPress developers typically make a little more money because of their ability to build unique functionality and speed-up websites.
10. Are there any benefits or perks that come with being a WordPress developer that can impact salary?
Working remotely, having flexible hours, and having access to opportunities for ongoing education and training are just a few advantages and perks that may come with being a WordPress developer. These perks may have an effect on a developer's total compensation package and enhance the appeal of the position.
Ending thoughts on the WordPress developer salary you could get
It's no doubt that WordPress developer salaries are pretty high. It all depends on you and your capability of delivering quality work whether you reach the average in your area or not.
Freelancers don't have to worry about location limitations, so be brave and try it out if you find yourself in the middle of Nowhereville currently.
WordPress offers tons of jobs to manage the websites under its umbrella, so don't worry about not being able to find a job. It simply boils down to how you value your work and how pleased your clients are. Hopefully, the information you found in this article was helpful. Good luck!
If you enjoyed reading this article on WordPress developer salary, you should check out this one about best code editor.
We also wrote about a few related subjects like convert HTML to WordPress, WordPress training, JavaScript libraries and Brackets extensions.