WordPress and Pinterest are consistently two of the most popular websites amongst online users online. WordPress is a dominant hosting force, powering around 37% of the internet, while Pinterest offers the tools to create and share image boards, thus quickly sharing inspiration, drawing a lot of monthly users. Now users can integrate the two together, with the help of a Pinterest WordPress plugin.
Learn below more about this topic in this article created by our team at wpDataTables.
Why Use One Of These Pinterest WordPress Plugin Options?
The ability to combine these two titans of the web can add a great deal of functionality to your site. There are many WordPress plugins available, to simplify the integration of Pinterest with your WordPress site. These allow you to use the flexible tools of Pinterest directly on your site without the need for coding.
However, deciding which plugin is best can be challenging so we've compiled the best plugins for your site.
Pinterest plugins for your WordPress site
Pinterest Automatic Pin WordPress Plugin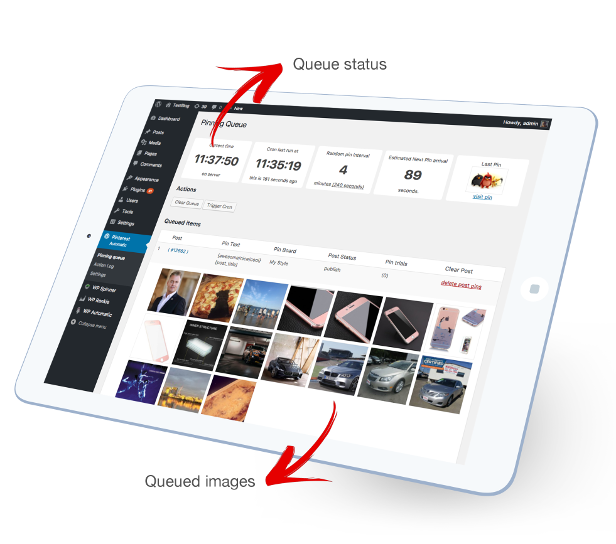 Just install and forget your Pinterest account as Pinterest Automatic will do all the pinning work for you.
Pin an unlimited number of images: Pinterest Automatic can pin from one image to all images from the posts directly to your Pinterest account.
Bulk Pin: Posts can be queued for pinning in bulk. Select the desired posts, and the plugin will pin them one by one according to the set schedule.
Monarch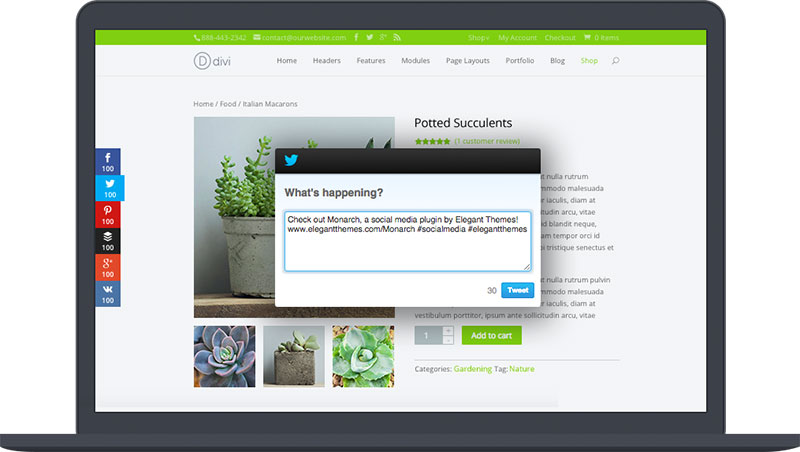 Monarch is a great plugin built not only for Pinterest but also as a powerful social media integration tool.
Monarch allows you to share images from Pinterest directly on your WordPress site. Users can then view and share them again, without leaving your site, thus retaining their interest.
Easy Social Share Buttons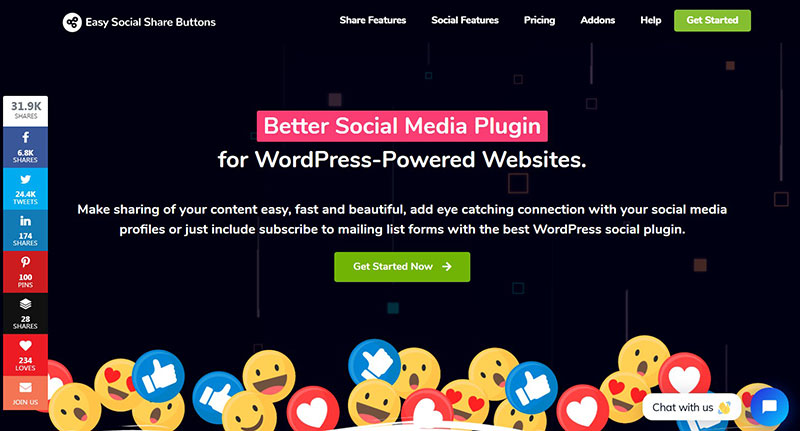 The ability to easily share your website's content with social media increases your exposure and reach.
Sharing to Pinterest is accomplished through the placement of a simple button, and other social media sharing buttons, such as Facebook, Twitter, Instagram can be included, often with the same plugin.
"Pin it" button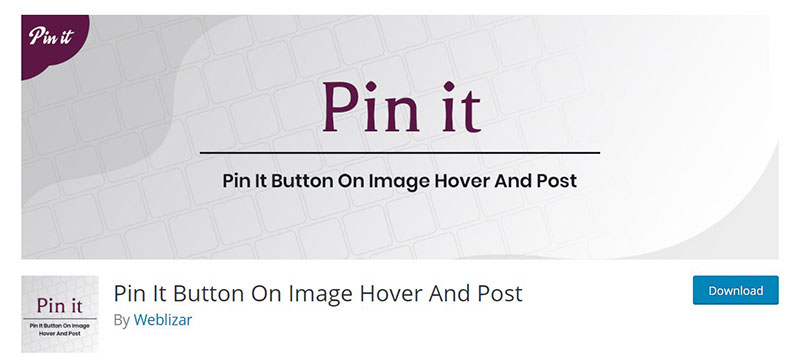 The "Pin it" WordPress plugin enables you to easily pin images to your WordPress site image boards.
One of the options in this plugin is to activate the "pin it" button by simply hovering over the image.
Social Warfare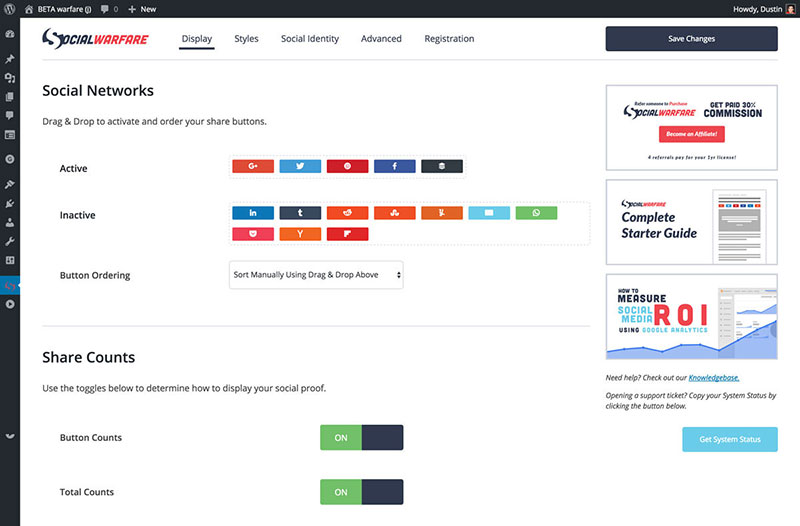 Social Warfare is a popular plugin, offering integration with most major social networks.
It allows the option to include Pinterest-specific images and their descriptions, enabling user traffic to be sent straight from Pinterest to your site. Social Warfare also includes a useful widget that shows the most popular content on your site based on the number of social media shares.
Image Sharer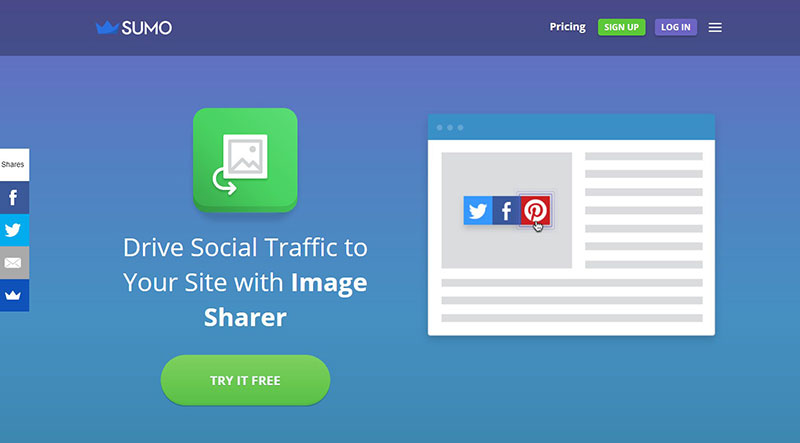 This plugin opens your website to allow users to share your post not just on Pinterest, but also on other social networks.
The user simply hovers over the image and selects whichever social media platform they want to share it on, including Pinterest.
Pinterest Verify

This useful Pinterest WordPress plugin helps you to easily verify your site with Pinterest. It automatically inserts a meta tag on your front page, thus avoiding the need for coding skills.
This means that Pinterest users will now see a verification checkmark, granting you free access to Pinterest analytics, which is a great way of optimizing your site for maximum integration with the platform.
Pinterest Master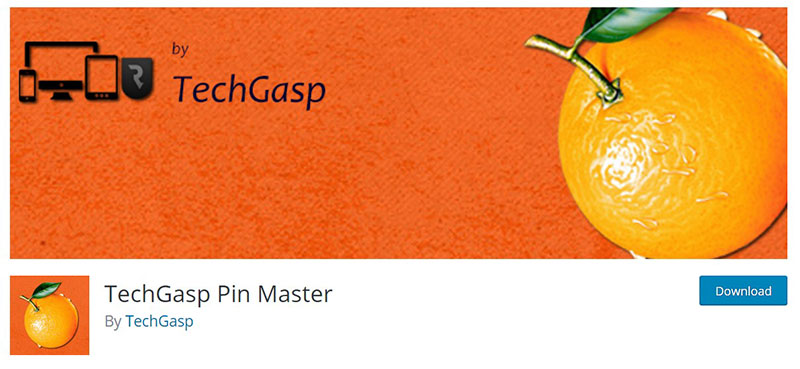 This plugin offers a high degree of integration between Pinterest and your WordPress site.
Once installed, it automatically adds follow buttons, pin it buttons, save buttons, and your full Pinterest profile and boards.
This enables traffic to flow easily between your WordPress site and your Pinterest profile. It also fully supports mobile devices, a vital function for any professional website.
Pinterest to WordPress – WordPress Pinterest Gallery Plugin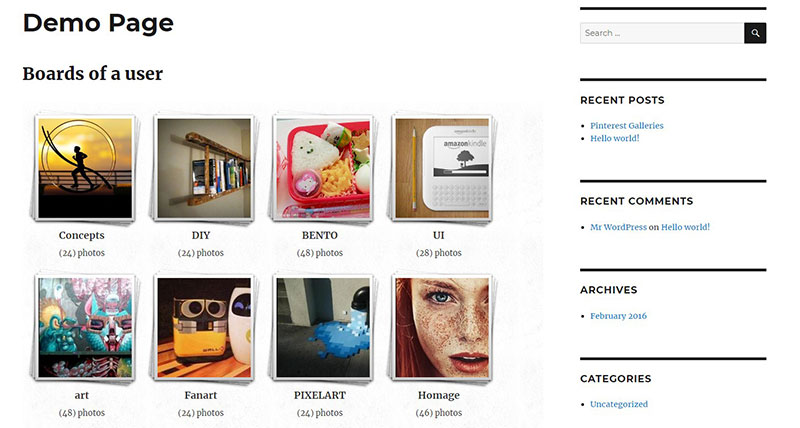 Pinterest to WordPress allows you to display your boards and pins straight onto your site. It offers full customization of your galleries, as well as allowing you to uncheck unwanted individual images.
Flow-Flow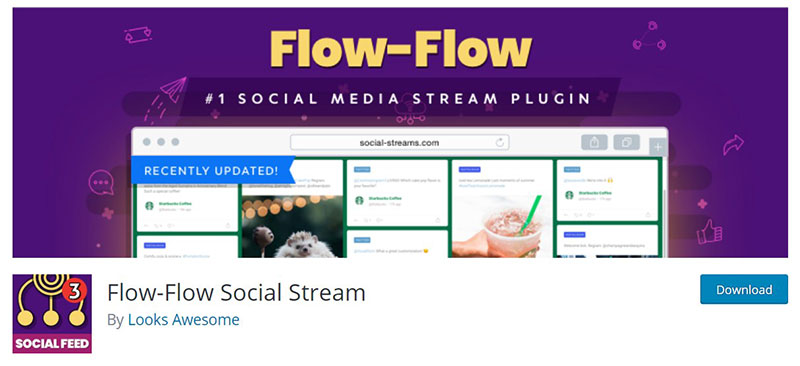 Flow-Flow enables you to stream your Pinterest feeds and boards directly on your WordPress site and shows them live as they appear on Pinterest, so they'll automatically stay current. It also gives you the option to display live feeds from other social networks alongside Pinterest.
This is a powerful tool to integrate all your web presence in one place through the cross-browser and smart caching with optimized page loading speeds.
GS Pins for Pinterest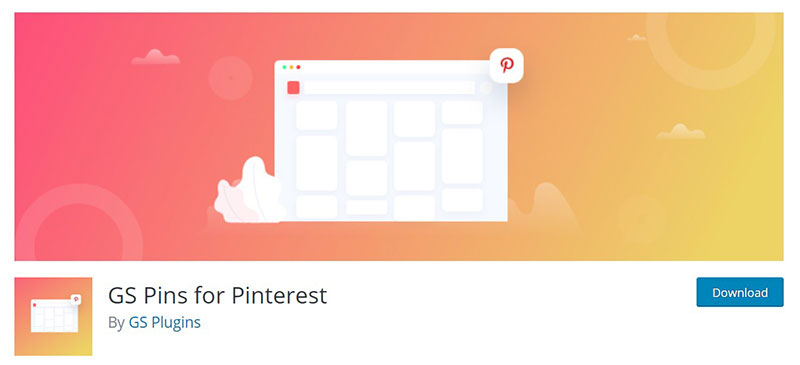 GS Pin for Pinterest enables you to easily integrate your pins on your WordPress site. It lets you use shortcodes for maximum customization, including displaying pins wherever you like.
This Pinterest WordPress plugin is fully compatible with the new versions of the WordPress blocks editing system, offering ease of integration for considerable time.
PI Button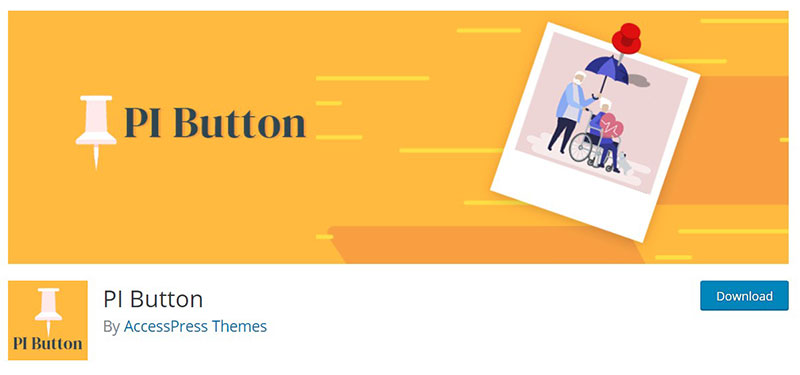 PI Button plugin is a simple but effective free plugin for WordPress. You can add Pin it buttons, follow buttons, pinboard widgets, and profiles, directly on to your WordPress site.
With both shortcode and widget options, this is a trusty and simple Pinterest WordPress plugin.
Pinterest Automatic Pin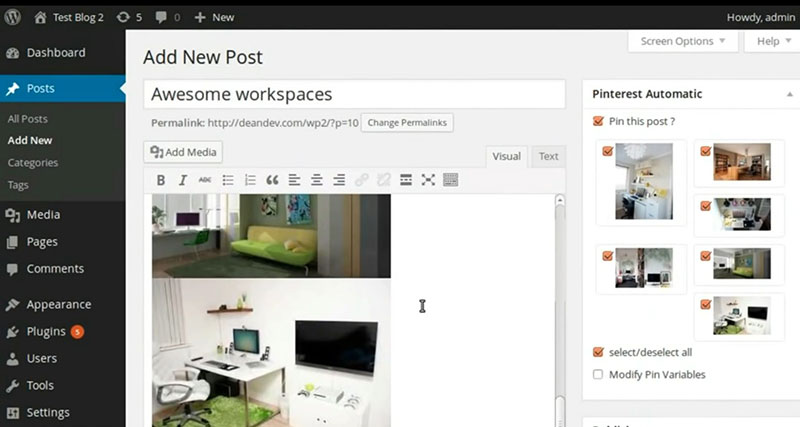 This handy plugin lets you pin images from wherever you are online, directly into your Pinterest boards. You can choose which image to pin and which board to pin it to. Install it on your WordPress account for an extra level of integration.
Add Follow Button for Pinterest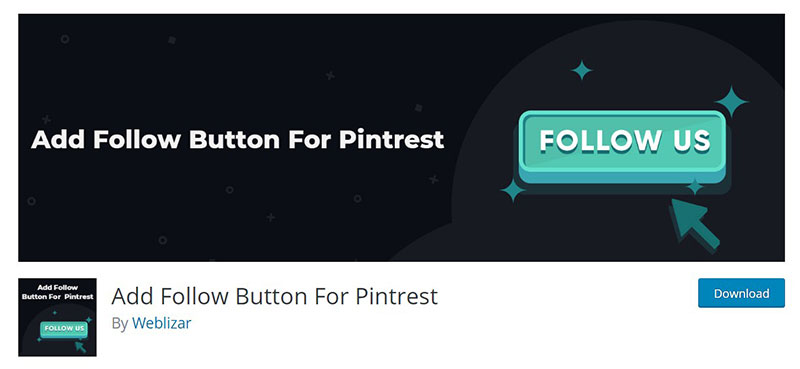 As the name suggests, this plugin adds a simple follow button to your WordPress site, which will drive more traffic to your Pinterest boards.
This lets users follow your Pinterest boards without having to leave your site.
FAQs on WordPress Pinterest plugins
What is a WordPress Pinterest plugin?
Adding Pinterest functionality to your WordPress site is easy with the help of a plugin. It has a number of features, including the ability to pin images, integrate share buttons for Pinterest, and embed your Pinterest feed into your website.
What are the benefits of using a WordPress Pinterest plugin?
Installing a Pinterest plugin for WordPress can boost your site's exposure on Pinterest, which in turn can improve traffic. It also helps to facilitate Pinterest sharing by site visitors.
How do I install a WordPress Pinterest plugin?
You may add a Pinterest plugin to your WordPress site by going to the Plugins menu in your admin area and clicking on the Add New button. After finding the plugin you want to use, click "Install," followed by "Activate" on Pinterest.
Can I customize the appearance of my Pinterest feed with a WordPress Pinterest plugin?
Sure, there are numerous Pinterest plugins for WordPress that allow you to alter the feed's design. Typically, you'll have the option to customize the look of your feed by changing its size, color, and layout to complement the rest of your site's aesthetic.
Are there any free WordPress Pinterest plugins available?
Actually, you may get a wide variety of free Pinterest WordPress plugins. But, premium plugins may be required for access to all of the plugin's functionality.
Ending thoughts on these Pinterest WordPress Plugin options
Pinterest has an enormous user base that you can't afford to disregard. Luckily, direct two-way connection and integration between WordPress and Pinterest has never been easier.
There are many available plugin choices available, but this list of the very best ones should help you decide on the best option for your website. Each one has its own unique features, so it's up to you to decide what will suit your needs.
If you enjoyed reading this article on the best Pinterest WordPress plugin options, you should check out this one about installing the Facebook pixel on WordPress.
We also wrote about a few related subjects like WordPress social media plugin and WordPress Instagram plugin.