A WordPress social media plugin is a must for every website these days. Social media has become vital for marketing strategies. Even if you're running a niche blog, social media is the number one way to get your info to the people who want to hear it.
It used to be that readers subscribed to blogs using RSS, but nowadays they're more likely to follow its Twitter, Facebook, or Google+ pages. This is often the best way to notify your target audience of new posts. Social media widgets can be the difference between no hits and more this than you can imagine. Social media is often the second most source of site traffic for many blogs.
There are a lot of WordPress social media plugins out there. Some are free, while others are paid services with many additional useful features. Here is a list of some of the best WordPress social media widgets on the web.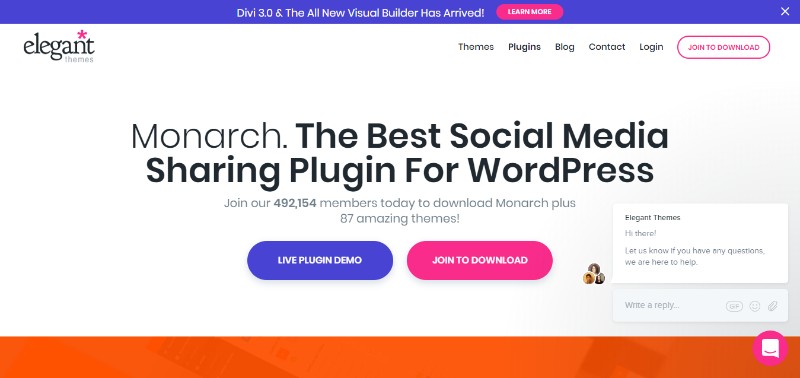 Proclaiming loudly that it's the best social media plugin for WordPress, the Monarch social media plugin comes from Elegant Themes. The Monarch plugin is free to people who have a developer license at Elegant Themes, which is itself $89 a year. It gives you access not only to Monarch but also elegant Theme's 87 WordPress themes and their other WordPress plugins.
With this WordPress social media plugin, you can display social media share buttons in a floating bar, a pop-up, above content, below content, or in a fly-in box at the bottom of every page. The buttons can also be displayed on videos and images.
All of these share buttons look great. This social sharing plugin provides support for more than 20 social media sites. You can also change the way the share buttons look, including changing their colors, shapes, and styles. You can have the social media share plugin display the total number of shares there are next to each button. Additionally, you can define what triggers a pop-up or fly-in display of these share buttons. It's a great WordPress social media plugin that is used by many professional WordPress sites in a variety of niches.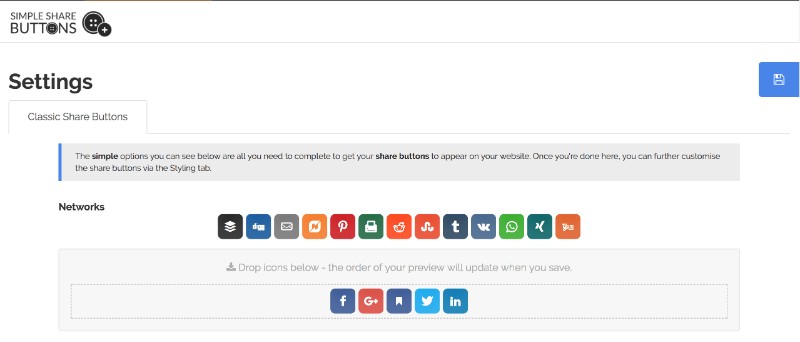 This is a minimal WordPress WordPress social media plugin. It allows you to automatically insert media sharing buttons both above and below the content on your site. You can also place them on your homepage, inserts, and archives.
It supports 15 social media services. You can also change the text that is displayed next to all the social media share buttons, as well as change their styling, alignment, and what their container is. There are nine unique button designs. You can have the WordPress social media plugin display how many times something has been shared, as well. It all comes packaged together as one social media widget.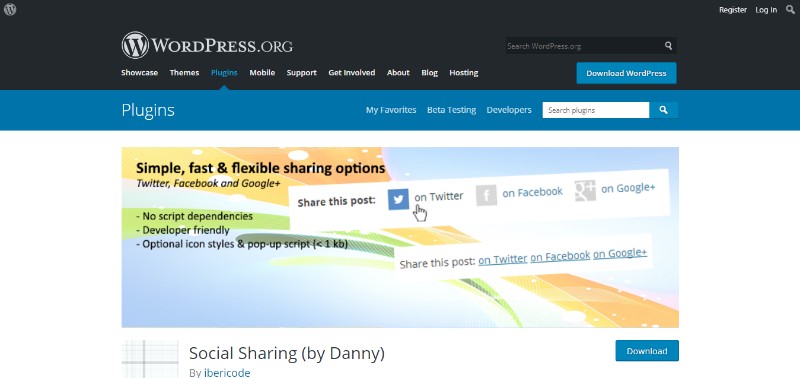 This is possibly the best social media plugin for WordPress. It is pretty simple, but it still looks great. It allows you to add social media share buttons for Twitter, Facebook, and Google+ at the end of posts, media, and pages.
It comes with only a few basic options for customization. You can modify the text label, define your Twitter handle, and pick between 16×16 pixel or 32×32 pixel icons. This is often more than enough for most sites, so don't feel it won't do what you need.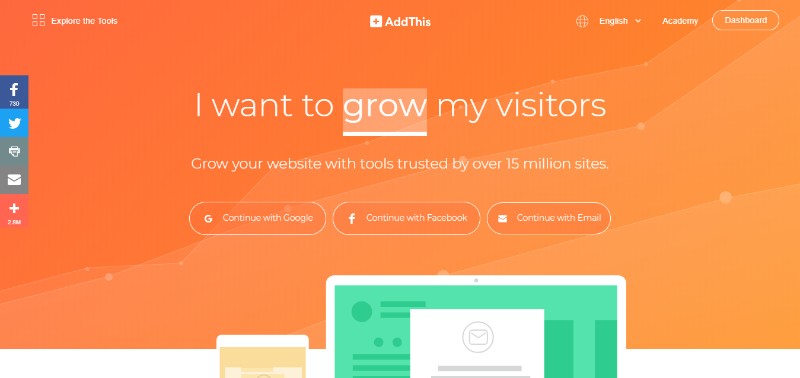 The official name of this WordPress social media plugin is Smart Website Tools by AddThis. It's a very popular and very effective way to add social media share buttons to your WordPress site. In order to use it, you need to register with the AddThis service.
This plugin allows for ten social media sharing positions. Five of them are free. The other five are reserved for those who upgrade to the pro plan. The pro plan foes for $12 a month or $90 a year. It also comes with four follow tool, two marketing tools, and eight recommended content tools.
Everything comes already configured with the AddThis social media plugin. The only thing you need to do is install it and make sure your account is activated. Any changes you make through your AddThis account will be automatically reflected on your website.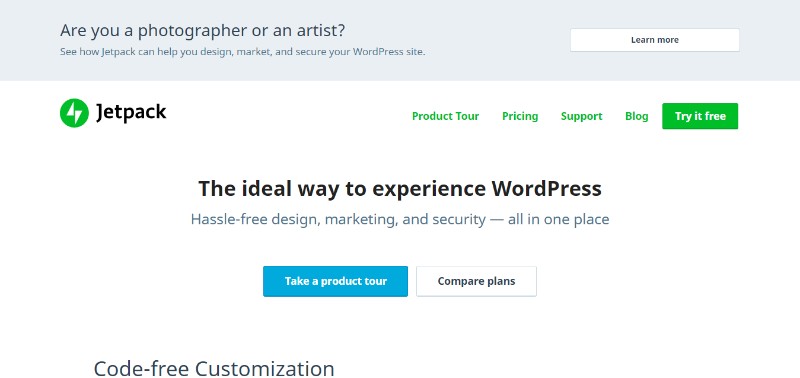 This is a highly versatile WordPress social media plugin. It has 34 modules, with more being added by the company behind WordPress itself, Automattic.
JetPack's sharing module is very simple but pretty effective. It supports nine social media sites and also provides both email and print buttons. You can choose to display icons, text, text, and icons, or official sharing buttons. You can enable these share buttons on your homepage, posts, pages, archives, search results, and media. You can also define the sharing label and your Twitter username.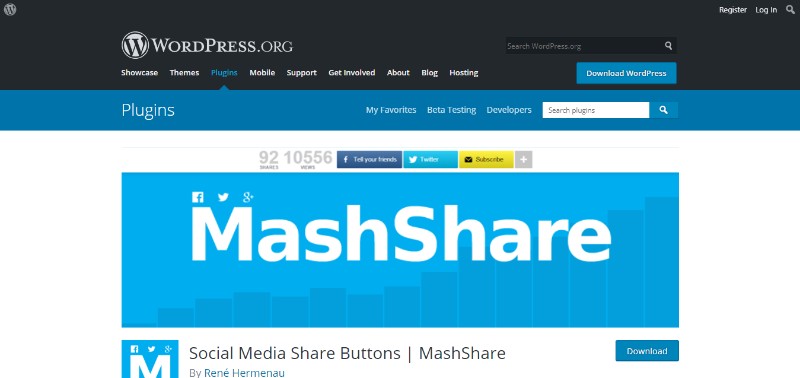 This is a very customizable WordPress social media plugin. With its free service, you can add share buttons for Facebook, Twitter, and email. There are also several free add-ons, but for any other social media site, you need to move to their premium version.

This is a social media plugin with a retina display. It allows for retina and high-resolution displays that are equal to what you see on an iPad 5. It doesn't use JavaScript and allows you to easily add social media share buttons to your posts and pages.
Ending thoughts on WordPress social media plugin
Social media is something you can't ignore. It's incredibly important to get your content on social media. Give your users a chance to help you out by offering them an option to easily share your posts and pages to social media using a social sharing plugin!
If you enjoyed reading this article on WordPress social media plugin, you should check out this one about the best Pinterest WordPress plugin options.
We also wrote about a few related subjects like installing the Facebook pixel on WordPress and WordPress Instagram plugin.