With the growing use of the internet for communication and commerce across the world, a WordPress translation plugin has become vital for many sites. You'll find that a lot of people, whether they're support staff, customers, or even your own staff, speak English as a second language. Many of your site's potential users may not speak English at all or at least not speak it well.
English is becoming less and less important in the online world. While it is still the most dominant language on the internet, with the most users operating in it, but it is swiftly losing ground. Studies have shown that 56.2 % of consumers have stated that the ability to get the product info in their own language means more to them than price. Having a Russian and Chinese version of your site, for instance, can make a huge difference in your revenue growth.
You may be designing a site with a primary audience in a country where multiple languages are spoken, like English and French in Canada, or French, German and Italian in Switzerland. You might want to make multiple versions of the site in other languages in order to broaden your customer base; two fo the most common, for instance, are sites in Spanish and/or Russian as well as English. You may just want to communicate with as many people as possible.
Luckily, WordPress has many translate plugins that can help you out. It's one of the easiest ways to make sure your site works for a multilingual audience.
The problem is knowing which one to use! Here we have created a list of great WordPress translation plugins, so you can pick the best WordPress translation plugin for you.
Why a WordPress Language Plugin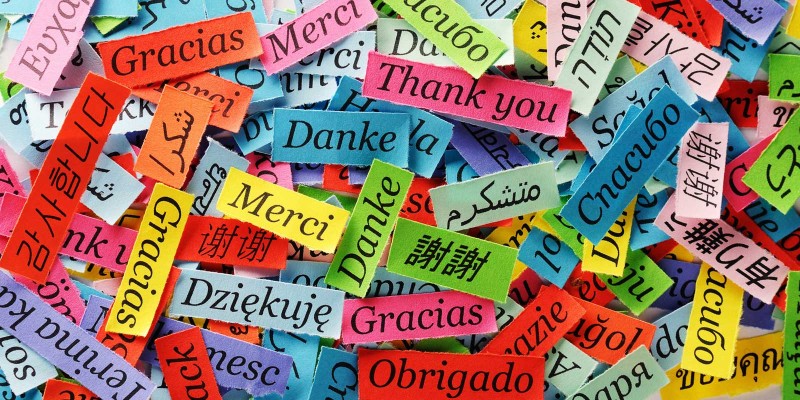 There are several factors to consider when deciding on a WordPress translation plugin. A lot of English speakers tend to think of English as the default, but the fact is that in some countries, the default is a multilingual WordPress that requires language localization, like in Canada and Switzerland.
How do you choose the best WordPress translation plugin? There is a sea of them out there. Some work better for some purposes than others, even among the best of the best. Here's what you should consider when choosing a WordPress translation plugin for your site:
Do you want to use human translations or machine translation?
What is your budget for making your WordPress multilingual?
Do you want or think you will need technical support?
How can you both provide a good user experience on your site without decreasing the site's loading speed?
How big is your WordPress site?
Does every post or page need to have a translation and do they all need to be linked to each other?
Are you the owner of the website, a freelance translator, or a language service provider?
Knowing the answers to these questions will make it much easier for you to pick out the right WordPress translation plugin. Every one of them on this list has been designed differently and will meet your needs in different ways.
As a final note of some relevance, know that since WordPress 4.1, you can change your site language from the WordPress dashboard. You can still install new languages. There is no need to modify the WPLANF in the wp-config.php file, which has been removed. To change the language of your WordPress Site, just go to Settings > General > Site Language to select a new language or install a new language.
Best WordPress Translation Plugins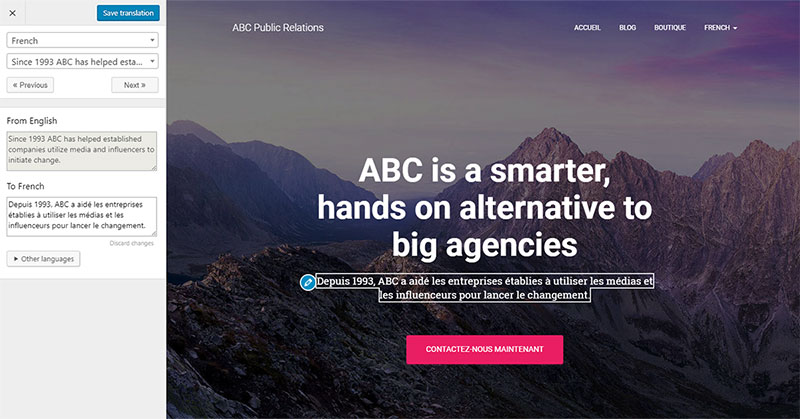 TranslatePress is a really intuitive WordPress translation plugin because of its visual translation interface. Using it you can translate everything you see directly in the front-end, with just a few clicks.
It's like a page builder for translations, perfect for non-coders that look for a very simple way to go multilingual. There's also a free version available at wp.org.
The beauty of this solution is that it works out of the box with any theme or plugin, including WooCommerce or page builders like Elementor. No extra compatibility or addons required.
This plugin has support for both automatic and manual translations. It integrates with machine translation services like Google Translate or DeepL allowing you to automatically translate your site. You can then manually refine everything that hasn't been translated properly.
TranslatePress is also SEO friendly, following all multilingual SEO best practices. Its SEO Pack add-on integrates with popular SEO plugins like Yoast, Rank Math, AIOSEO, SeoPress etc., making sure your translated content will rank in multiple languages.

Weglot's all-in-one platform allows you to easily translate and manage your multilingual website in one place, through a simple interface. It provides automated translation which you can easily fine-tune yourself, or collaborate with pro-translators through the Weglot dashboard.
It's one of the easiest and quickest translation plugins to install and enables you to have a multilingual website up and running in minutes.
With useful features such as an 'in context editor' – you can edit your translations within the website structure and design, and easily see what your translated pages look like.
SEO is also a big priority within Weglot. Translated URLs, additional hreflang tags, and translated metadata ensure you're searchable within your new markets.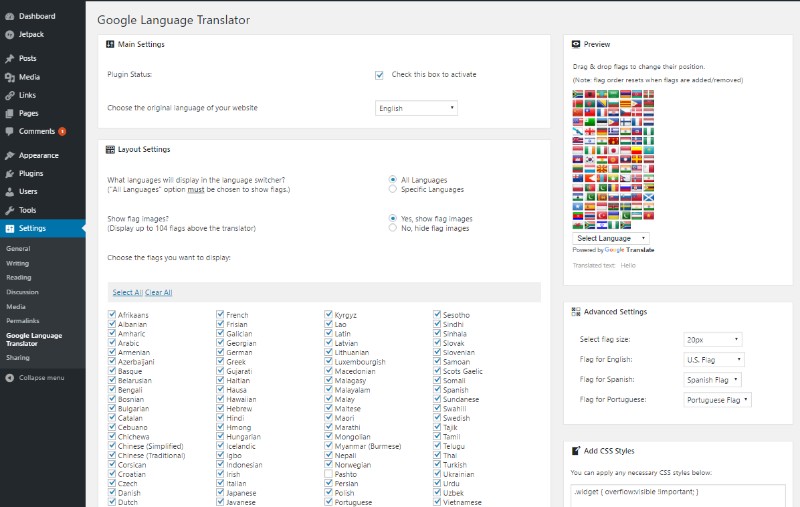 Don't let the name fool you. This is not an official Google translate plugin. It does, however, build upon the Google Translate service, like many other Google translate plugins out there.
It's easy to set up the Google Language Translator. Just download it, install it, configure it, and you are good to go. It doesn't always give you the absolutely most accurate translations, but it is the simplest solution you'll likely find.
There are a variety of settings on this translate plugin for WordPress. You can hie or show specific languages, have an inline or vertical layout, and prevent certain areas from being translated. You can this translate plugin's shortcode to posts, pages, and widgets. It is regularly updated and has over 100,000 active installs.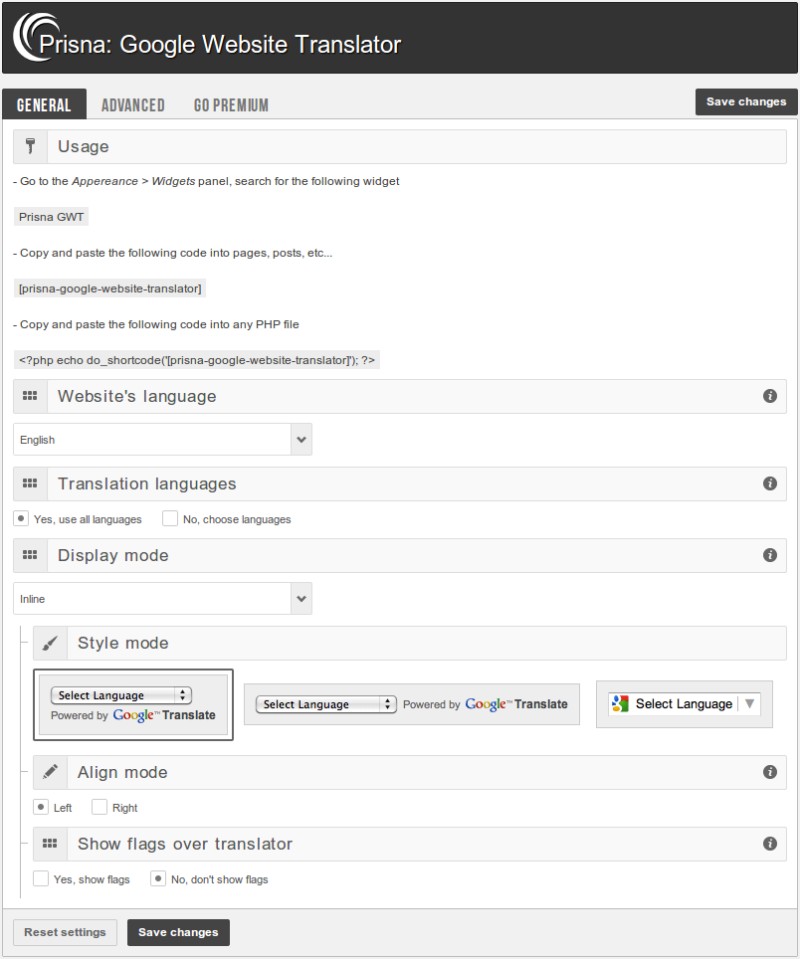 This plugin brings the power of Google's automatic translation service to translate your website into 100+ languages. A simple and complete multilingual solution for WordPress.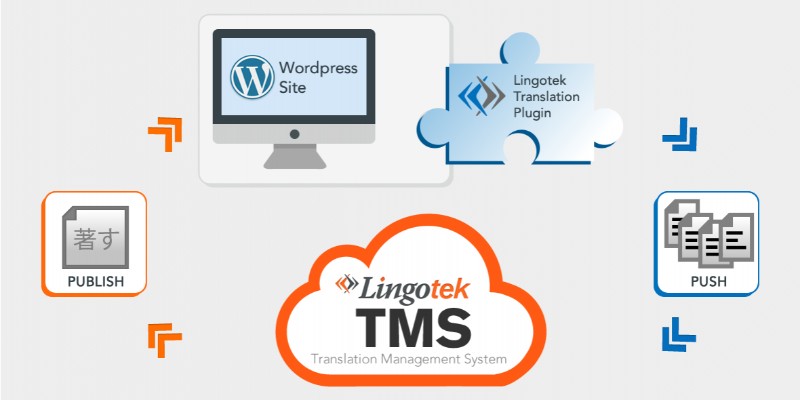 This translate plugin will connect your site to the Lingotek translation network. Because of this, it provides three different methods of translation: by machine, through the platform's translator team, or through your own translation team. If you choose to use the site's team, you can track their progress on the translation through progress bars. This WordPress language translation plugin has over 10,00 active downloads.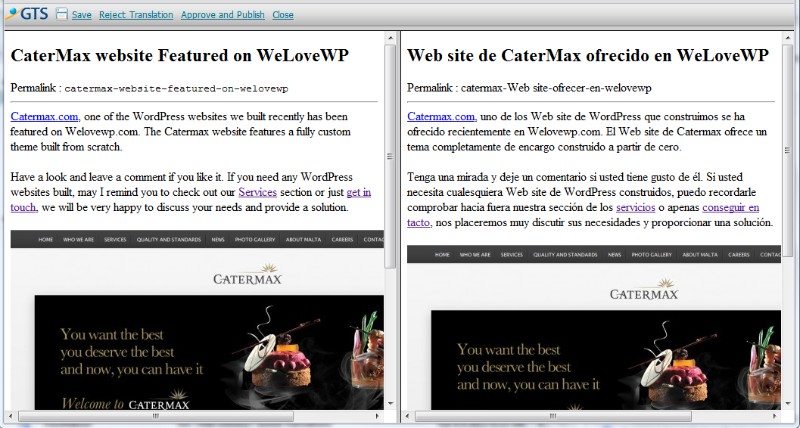 This WordPress translation plugin provides a machine translation. However, there is more to this translate plugin than that. Every translation is post-edited by professional translators. You can do it through the plugin's service or through your own translation team. It is an older app, with few updates over the past few years, but there is a dedicated community that likes it.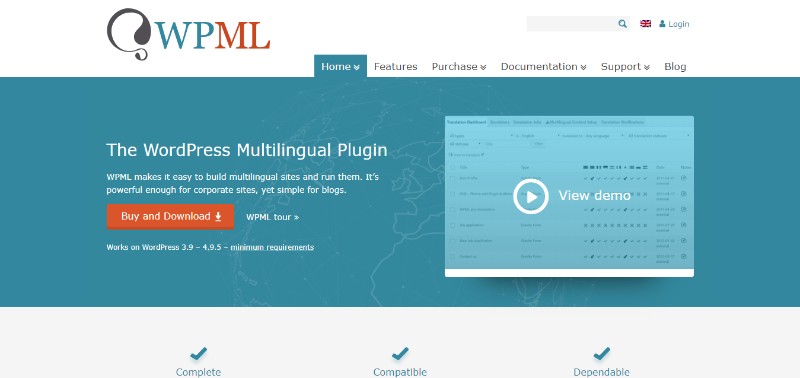 This is the biggest, heaviest WordPress translation plugin. A lot of people think of it as the best WordPress translation plugin. However, it may not be suitable for your needs depending on what you want. Let's look at what it can do.
This translate plugin will help you manage multi-language translation. It also connects your WordPress site to professional translators. This team of pros will be the ones transcribing your content. It also works very well for e-commerce and does support multi-user translation.
FAQ on WordPress translation plugins
Why do I even need a WordPress translation plugin?
Well, if you're aiming to reach a global audience, you can't just stick to one language, right?
A WordPress translation plugin helps you cater to diverse linguistic groups, making your content accessible to more people. Think of it as your bridge to the world. Plus, it's all about that multilingual SEO boost!
Are these plugins just about automatic translations?
Nope! While many plugins offer automatic translation, the best ones also allow for manual translation.
This means you can tweak and adjust translations to ensure they're spot-on. Remember, machines are smart, but they're not always perfect. Sometimes, a human touch is what you need.
What's the deal with WPML and Polylang?
Ah, WPML and Polylang! They're like the big players in the game. Both are super popular and come with their own set of features. WPML is known for its robustness and integration capabilities, while Polylang is loved for its simplicity. It's like choosing between two top-tier restaurants; it all boils down to personal preference.
How do these plugins affect my website's speed?
Good question! While adding any plugin can have some impact on speed, most top-tier WordPress translation plugins are optimized for performance. But, always keep an eye on it. If you notice a significant slowdown, maybe check for plugin conflicts or consider using caching.
Can I trust machine translations for my website?
Machine translations, like DeepL integration or others, have come a long way. They're pretty darn good but not flawless. For general content, they might do the trick. But for nuanced or specialized content? You might want to go manual or get a professional touch. Remember, it's all about the message you're sending.
How do I handle multilingual SEO?
Ah, the magic of multilingual SEO! With a good translation plugin, you'll often get features that help optimize your content for multiple languages. This includes things like localized URL structures and SEO-friendly translations. But, always do your homework and maybe even consider an SEO plugin that plays nice with translations.
What if the plugin doesn't support a specific language?
Most plugins support a wide range of languages. But if you're looking at something super niche, you might need to dive into language packs or custom PO and MO files. It's a bit techy, but with some elbow grease, you can make it work.
How do these plugins handle e-commerce sites?
If you're running an e-commerce site, especially with WooCommerce, you're in luck. Many plugins, like WooCommerce multilingual, are tailored for online shops. They ensure product descriptions, checkout processes, and everything in between are smoothly translated. So, your global customers get the same awesome experience.
Can I switch between plugins easily?
Switching can be a bit tricky. Each plugin has its own way of handling translations, so hopping between them might mean some rework. If you're using TranslatePress today and want to jump to GTranslate tomorrow, be ready for some adjustments. Always backup first!
Are these plugins compatible with most themes?
Most modern themes are translation-ready. But, always double-check. You don't want to set everything up and then realize your theme and plugin are like oil and water. A little research upfront can save a lot of headaches down the road.
Ending thoughts on using a WordPress translation plugin
Choosing the right WordPress language plugin is very important for expanding the number of people who see and read your site. It can cause a large improvement in your revenue and outreach.
If you enjoyed reading this article on WordPress translation plugin, you should check out this one about WordPress CRM plugins.
We also wrote about a few related subjects like WordPress FAQ plugin, WordPress download manager plugins, PDF viewer for WordPress, Mailchimp for WordPress, WordPress redirect plugin and WordPress migration plugin.