The incredible Elementor plugin is one of the most rapidly expanding platforms on WordPress, which is one of the largest players in the website creation game, powering more than 30% of websites globally.
Elementor is popular because it is a highly intuitive open-source page builder that enables you to quickly drag and drop the sections needed to create an amazing site. It responds rapidly, which makes building your site easier, and is used by more than 1 million people worldwide.
Select a pre-made template and then edit as you wish to create your ideal website.
Because Elementor is so popular, there are multiple WordPress themes made especially to be used with Elementor.
Learn below more about this topic in this article created by our team at wpDataTables.
The best theme for Elementor? In this list
Hello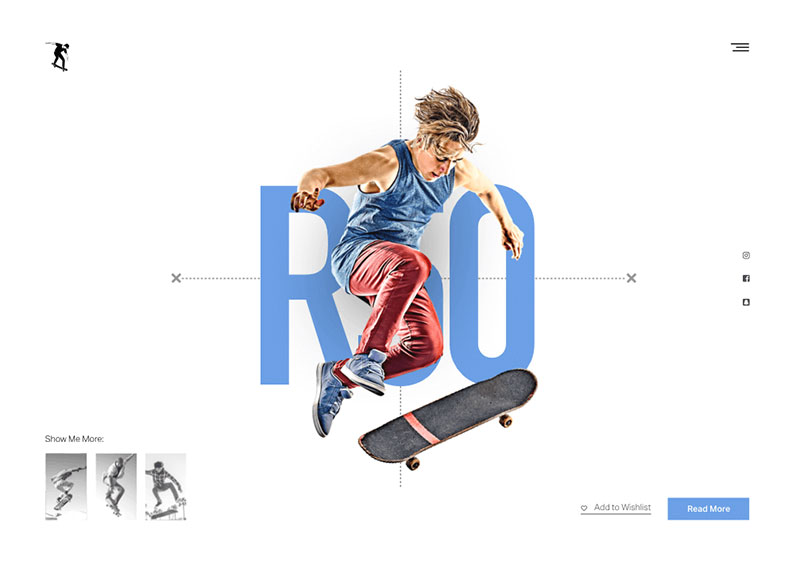 Hello is the official theme of Elementor, created by their team to match perfectly with Elementor Theme Builder and Elementor Pro. These other apps provide the styling and Hello Elementor is the blank canvas to which your templates are added.
Blocksy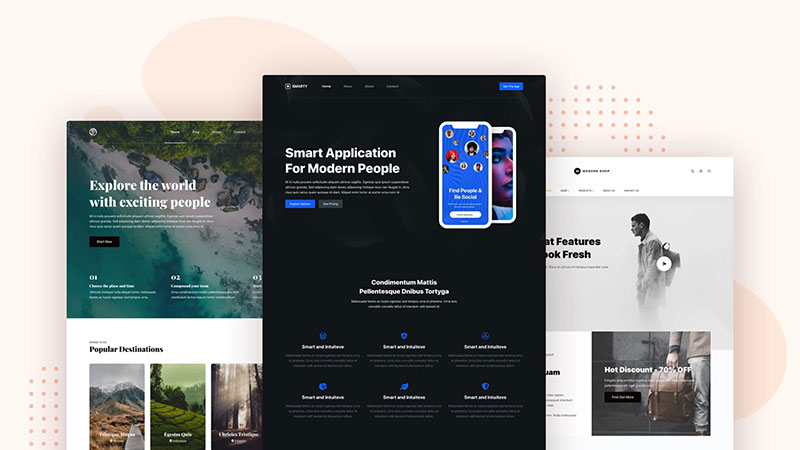 Blocksy is a blazing fast and lightweight WordPress theme built with the latest web technologies. It was built with the Gutenberg editor in mind and has a lot of options that make it extendable and customizable.
You can easily create any type of website, such as business agency, shop, corporate, education, restaurant, blog, portfolio, landing page, and so on. It works like a charm with popular WordPress page builders, including Elementor, Beaver Builder, Visual Composer, and Brizy.
Since it is responsive and adaptive, translation-ready, SEO optimized, and has WooCommerce built-in, you will experience an easy build and even an increase in conversions.
OceanWP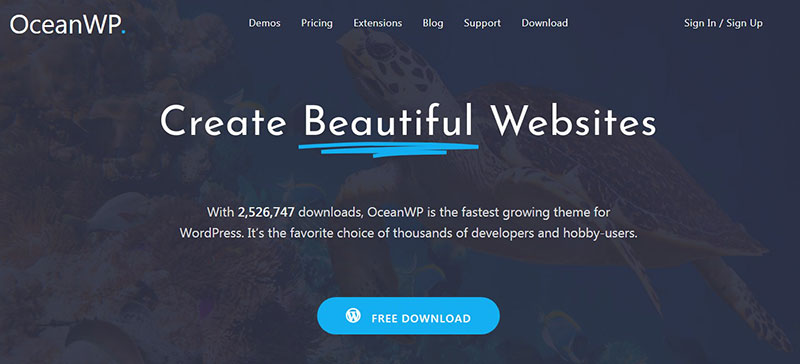 This popular WordPress theme functions beautifully with the Elementor builder. It has multiple templates and a demo installer makes setting it up easy.
A premium extension allows you to add more functionality to your site. It offers an extremely fast load time and also supports the WooCommerce offering.
GeneratePress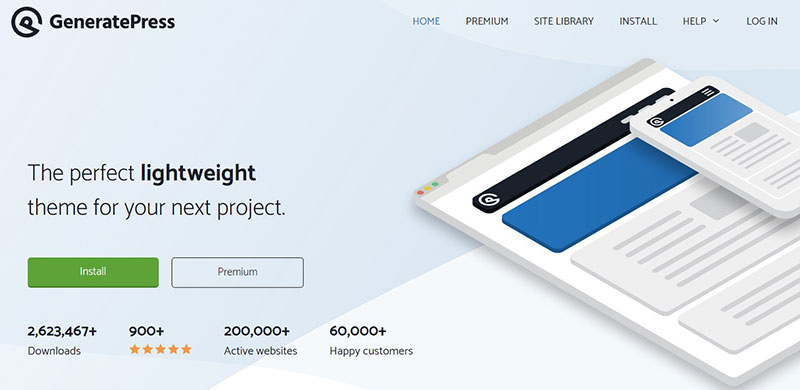 GeneratePress is a very popular Elementor theme, especially with Elementor's professional website builders, as it is smaller than 30KB, a clean code with no dependencies and an extremely fast loading time.
Deep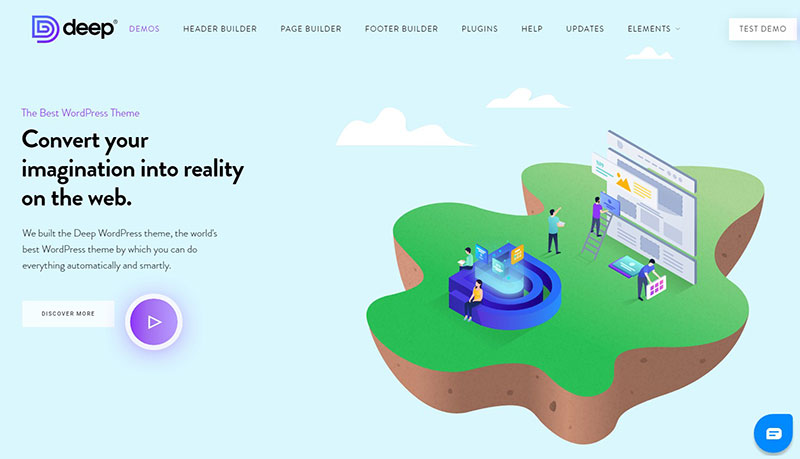 Deep utilizes the latest technology to give a fantastic performance to your site. It is a highly responsive theme that uses Elementor to build its pages. It requires zero coding skills, allowing you to design an incredible website.
It offers fast page speed, SEO-friendly design, and other wonderful features, all of which have made it one of the best premium theme options. You receive over 85 demos, to be used for multiple sites if you choose.
Sydney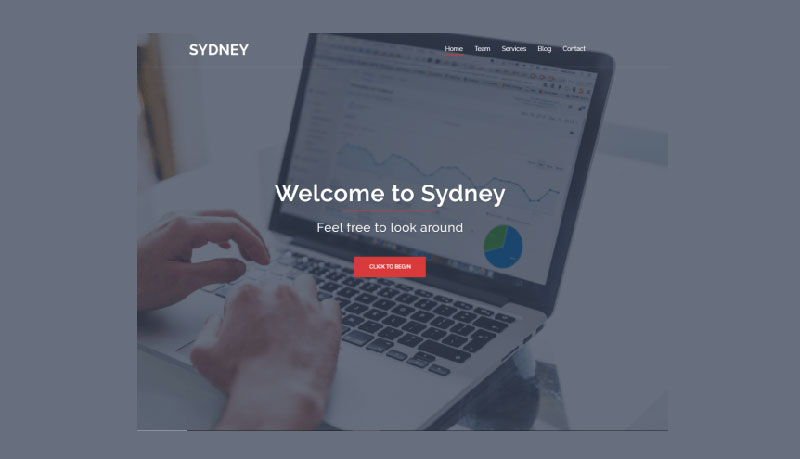 This theme aimed at businesses, with many customization options. It offers tools to develop an eye-catching site that will turn visitors into customers. It is absolutely free, and perfect for beginners.
The blocks are extremely easy to use if you are creating a site from scratch, and the customization features enable you to add your business' branding.
Sesame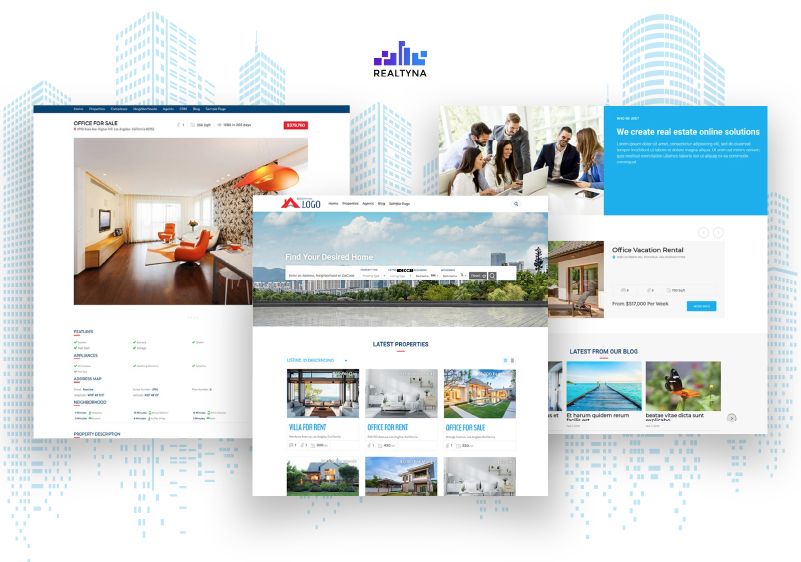 Sesame is a free WordPress theme for real estate agents and brokers.
It allows you to list properties for sale or publish listings from the MLS via IDX, RETS or API. The drag-and-drop Elementor tools make design and customization intuitive and flexible. Sesame helps you get online quickly and start generating real estate leads.
Hestia Pro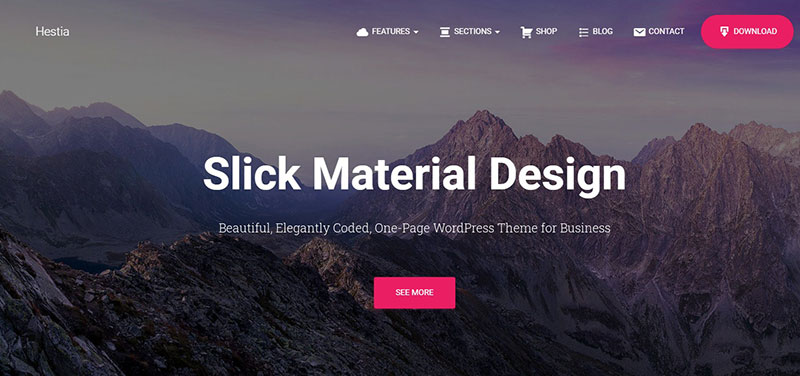 Hestia Pro is perfect if you only need a one-page theme, and prefer a minimalist website. It has a starter site product with pre-made and customizable designs.
Hestia Pro is compatible with WooCommerce, so you can add in your products and start making sales.
Rife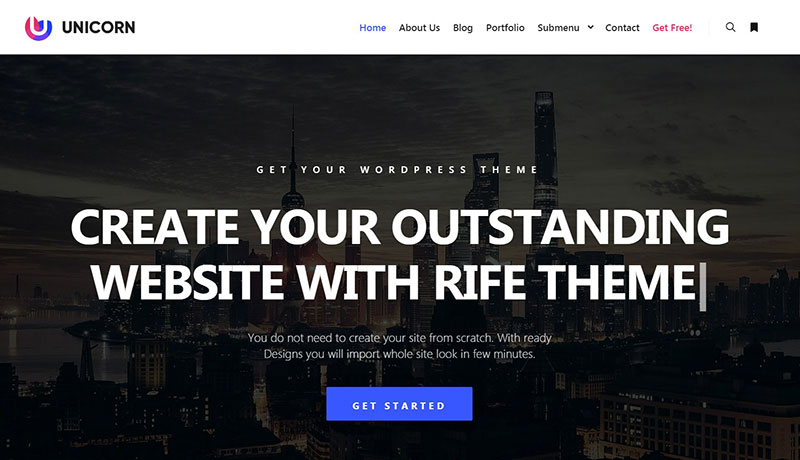 Rife is the best multipurpose theme for Elementor, providing no fewer than seven importable demo sites, compatible with Elementor, as well as an extension plugin to add customer widgets and brand-new templates.
You can use Rife for any kind of business, but especially for a creative site, such as a photography portfolio or artist's site.
Astra Theme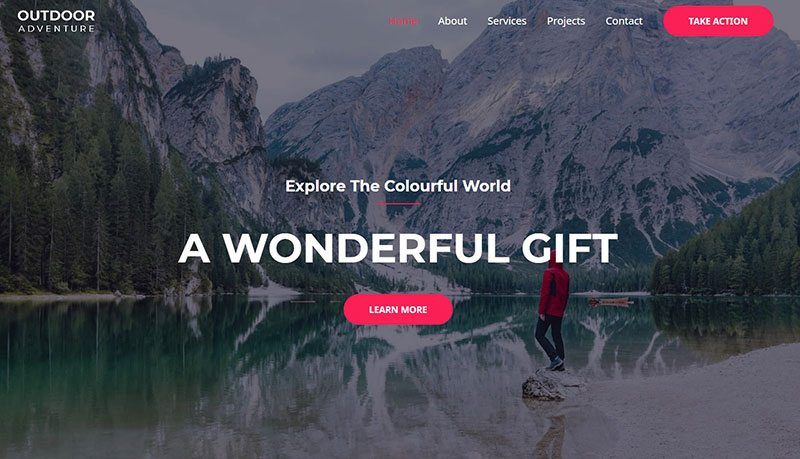 Astra means star in Greek, and Astra Theme is certainly the star of WordPress. It can create any type of site and completely integrate with the page builder in Elementor so that you can change absolutely any part of your site.
It has dozens of starter sites and demos ready for your use, is incredibly fast loading, and offers great performance.
Airi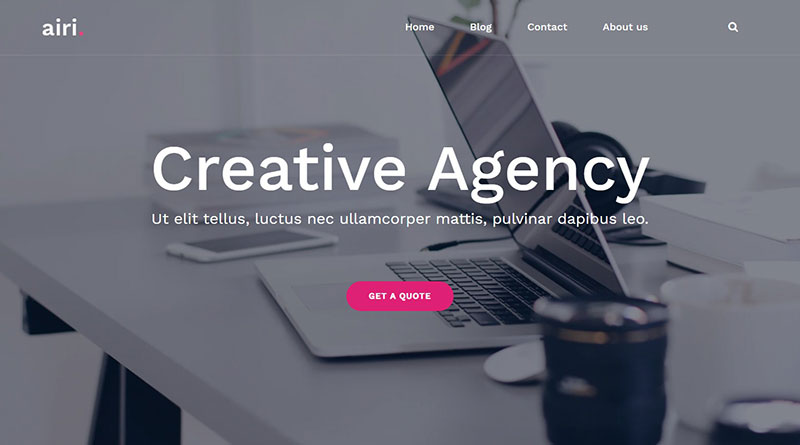 Airi is a WordPress theme for Elementor that's lightweight and easy to use.
It comes with more than ten demo sites built using Elementor, facilitating any tweaks and customizations you desire.
The free variation offers you three demo sites to import and the Pro option gives an additional seven.
Airi also provides multiple options in the WordPress Customizer, which can also be used with WooCommerce if you want to sell your products online.
Jupiter X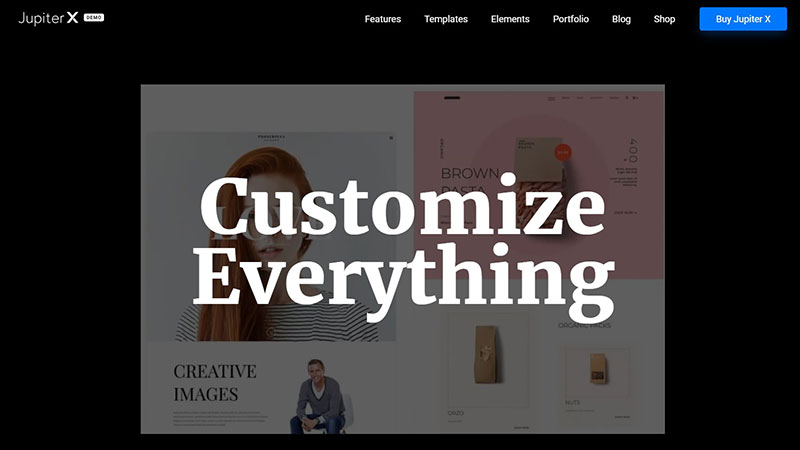 Jupiter X is an excellent straightforward tool offering flawless websites, rapid design capability, and superb page building. Use the WordPress customizer to edit Jupiter X.
It is a new customizer for your online store, which features a cart page and checkout function. You can make unique headers and footers with the visual editor and add in a blog, single page, portfolio list, and more!
Customify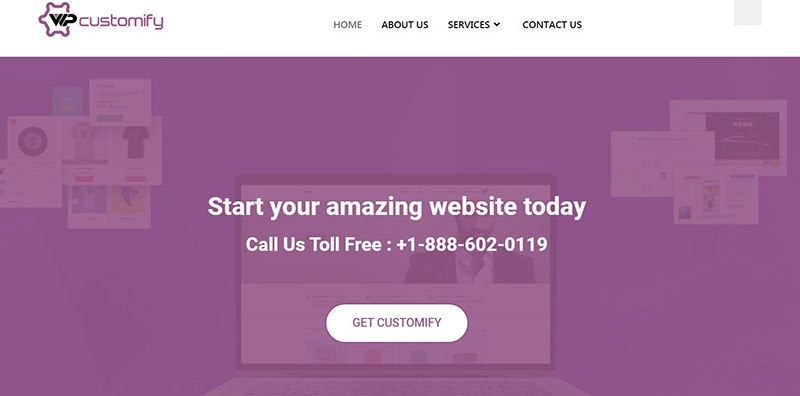 The Customify Elementor theme allows you to customize anything you like, using the header and footer creator to make a unique page.
There are five demos to add to Elementor. Customify allows you to swiftly create pages for your site, and the added features will help you change the demos to suit your needs.
Neve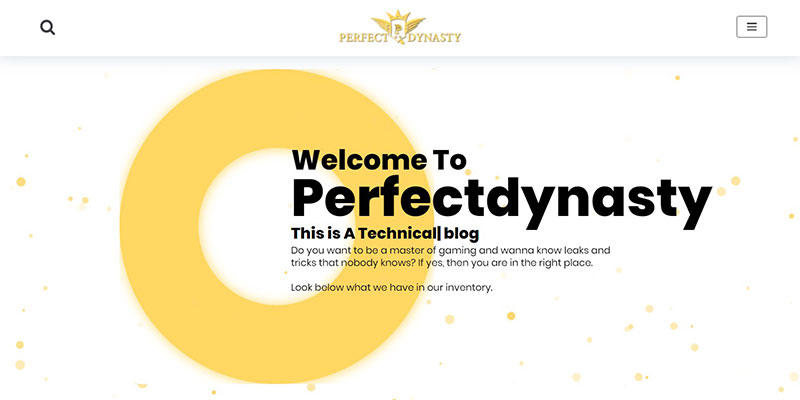 Neve is one of the best Elementor themes for beginners. You can change headers and footers, and page layouts quickly and
select from 80+ starter website options.
Zakra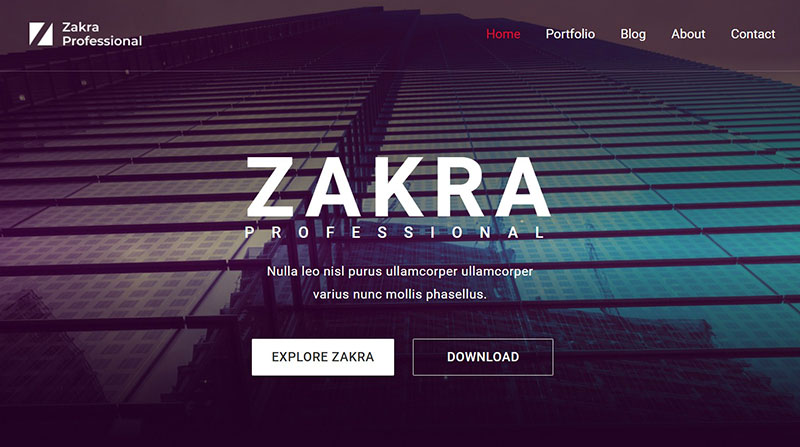 Zakra is a new, multipurpose, lightweight, and functional tool. It is only 37.2 KB, making it fast to load and use, with plenty of customizations and Elementor pro templates to use.
Atmosphere Pro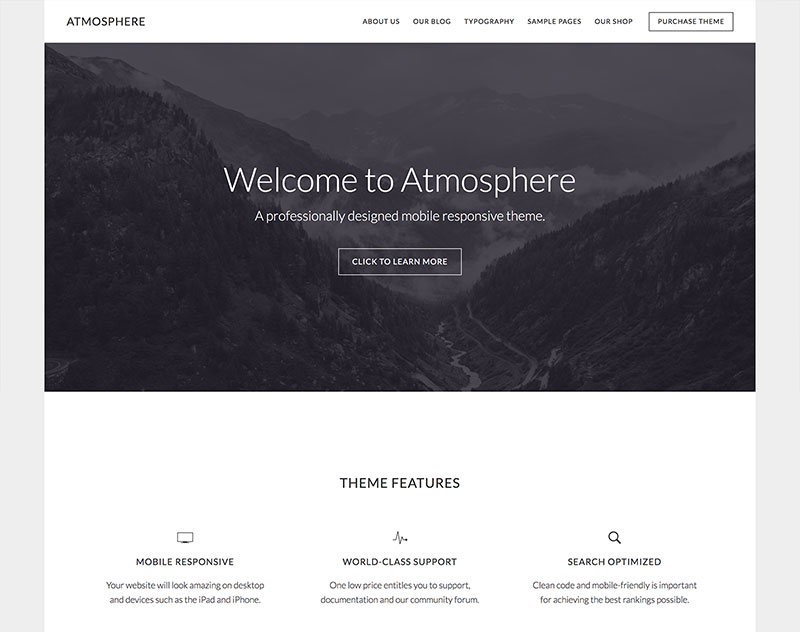 Atmosphere Pro is great because it can be used with the Elementor drag and drop builder. It is tied into the Genesis Framework and uses widgets on your homepage to easily add images and text.
The header is customizable, as are the theme options. You can use it for your WooCommerce online shop.
Page Builder Framework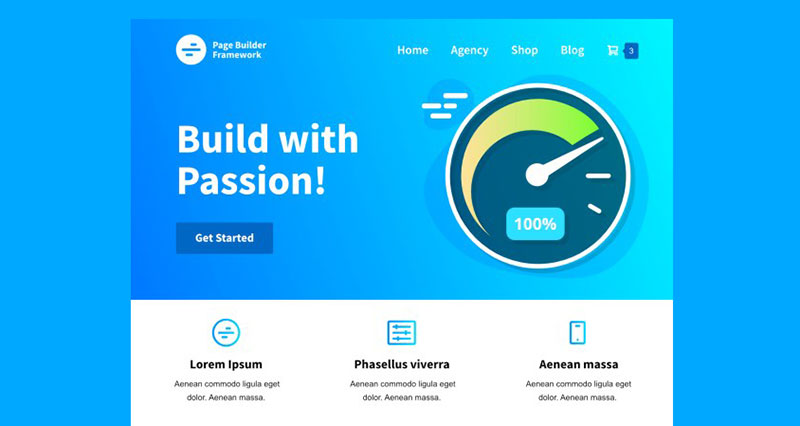 Page Builder Framework offers you a framework for creating your site, especially to be used with page builders such as Elementor.
It is less than 50KB, making it performance-focused and light. You attain controls on each page to enable and disable different sections on each page.
It also has style controls that work globally across the whole site.
Monstroid2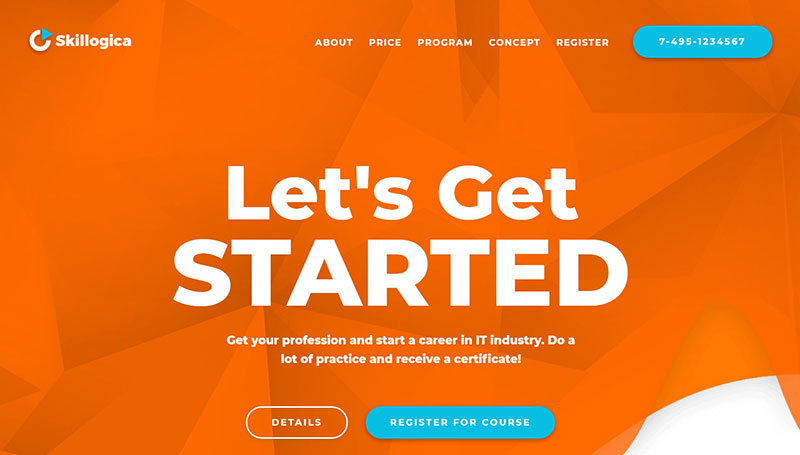 Monstroid2 is perfect for a whole range of website types. It looks fresh and modern and maintains flexibility in design. It is quick to install and UX is integral to this theme. Choose different layouts to customize for each section of your site.
However, it can be a little challenging to use and slow to load your site, which can increase the bounce rate for your visitors.
Phlox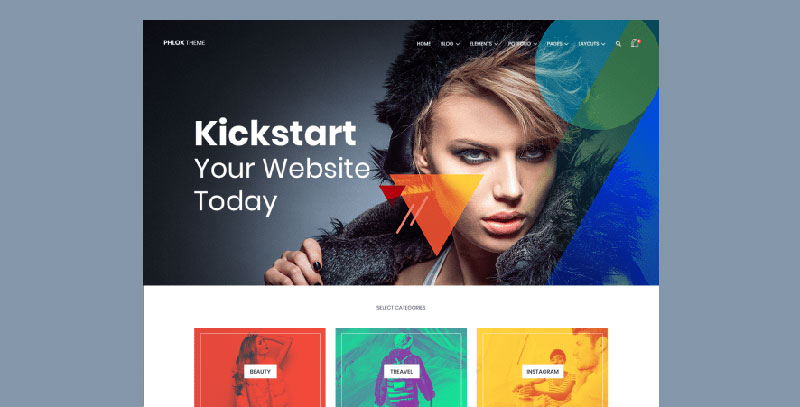 Phlox is packed full of Elementor features, with pre-built options that make it simple to create pages and then add different elements.
It has a whole library of more advanced options to increase functionality, such as Google Maps and testimonials. It has tools for creating a business site, blog, portfolio, online store, and much more.
Potenza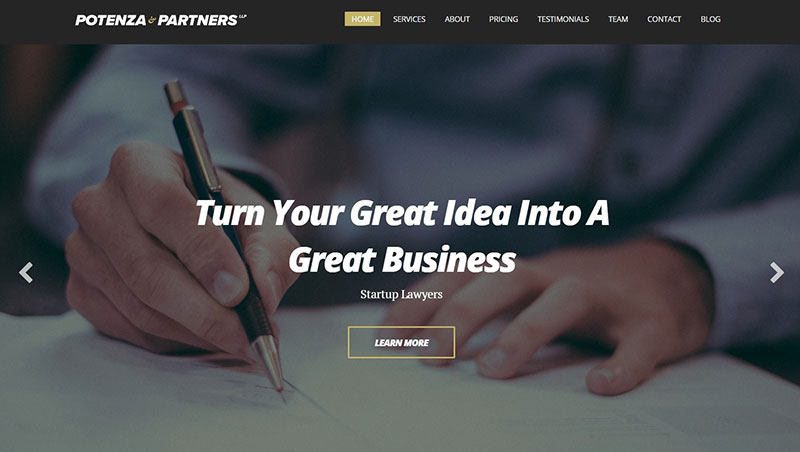 Potenza is a one-page WordPress theme that utilizes drag and drop customizable sections. You can also add widgets for your content or social media pages.
It is optimized for use by search engines, so you can boost your ranking on sites like Google.
Ashe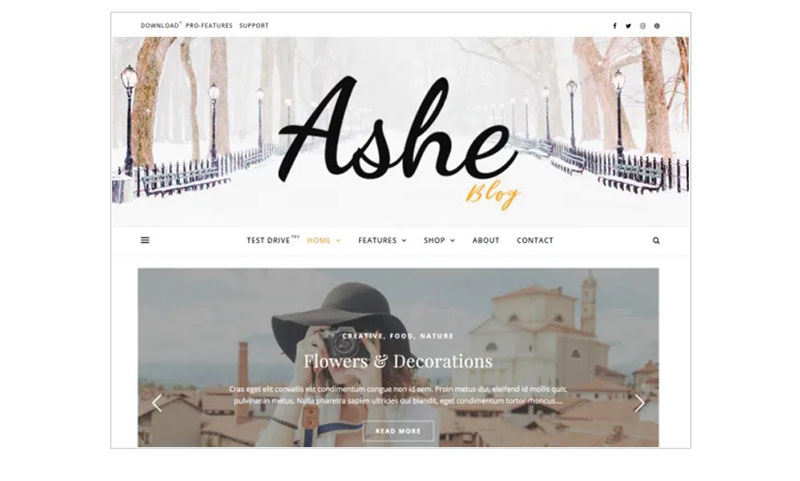 Ashe has a niche focus, specializing in blog creation with a minimal layout that is compatible with WordPress blogs.
It is stylish and is a great option for making a lifestyle, fashion, or another creative blog.
Ending thoughts on the best theme for Elementor
While creating a website can be time-consuming and overwhelming, using one of these fantastic page builder themes will make it much easier and save you time, stress, and tears.
Choose the theme suited to the niche of the website you want to create. For long-term convenience, select a theme that is fast-loading, stylish, and compatible with your desired plugins.
We hope this list has helped you decide what is your preferred theme for Elementor, so you can go forth and create your own unique, beautiful website!
If you enjoyed reading this article on the best theme for Elementor, you should check out this one about how to delete WordPress themes.
We also wrote about a few related subjects like Amazon affiliate WordPress themes, event WordPress theme examples, radio station WordPress themes, vacation rental WordPress themes, and WordPress theme detector.