A new e-commerce site takes a lot of care and planning, and in the early stages if you're using WooCommerce, you may encounter some errors and problems that require fixing, for example, WooCommerce not sending emails.
This is a common problem but there are ways to solve it. If your customer doesn't receive the email notification, they might think you are a scammer who took their money, which means you lose credibility.
It is also a problem if site owners do not receive email notifications from WooCommerce. So, first check that the emails have been generated; if not, there might be an issue with the site's server, possibly blocking the emails from being sent.
However, there is an easy solution to solve the problem of WooCommerce not sending emails. Keep reading more in this article created by our team at wpDataTables.
When Does WooCommerce Fail to Send Emails?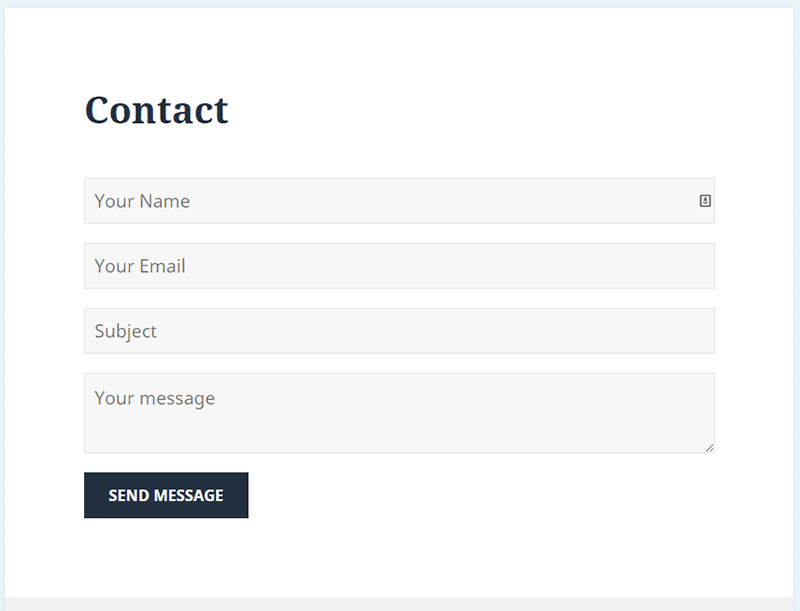 This problem has a number of causes, some more easily solvable than others.
Some of the reasons for WooCommerce not sending emails are:
When using Contact Forms. This problem occurs when a third-party contact form is used, or when you use the theme's default contact form, and the email notification fails to send.
When using 3rd Party Plugins. After a purchase is made, you or your customers might not receive the updates or notifications about the purchase, because the 3rd party plugins are not compatible with your website.
WordPress not sending notifications. WordPress might be failing to send notifications upon transactions and completed purchases.
How to Solve Notification Problems
These are some possible solutions:
Is your WooCommerce email setup right?
Have you checked if your emails go to Spam?
Have you tried using a different domain for your email?
Did you try a plugin, such as the SMTP plugin?
Look at Your WooCommerce Email Setup
First, you should take a look at your settings for WooCommerce emails. Check the "Email sender options" and "individual notification emails".
Email Sender Options
Here are the steps for checking for errors in this section.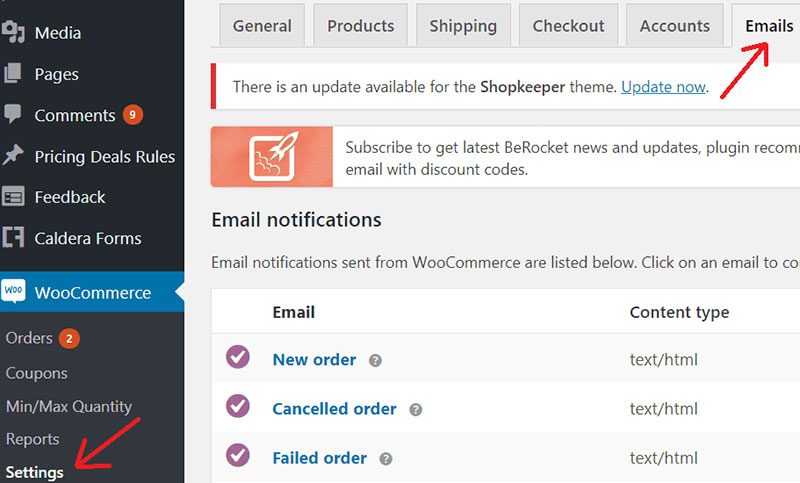 Go to WordPress, log into your dashboard, and go to the WooCommerce section. Then locate the menu named SETTINGS.
Go to the EMAILS tab. Scroll down, and you should see the EMAIL SENDER OPTIONS section. Click on it, and make sure the TO and FROM sections are properly set up with the correct addresses.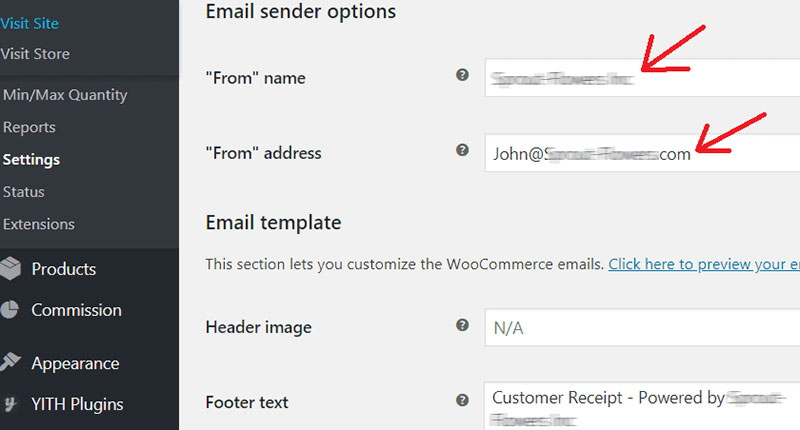 In the FROM section, to enter the name that the users will see as the address from which the notification was sent. You shouldn't use special characters (@ % &), but only use letters like in the example above. If you're using those characters, this could be the reason for WooCommerce not sending emails.
The from address is also important – it should be the correct sender address. If there are errors, make corrections, then click on Save.
Individual Notification Emails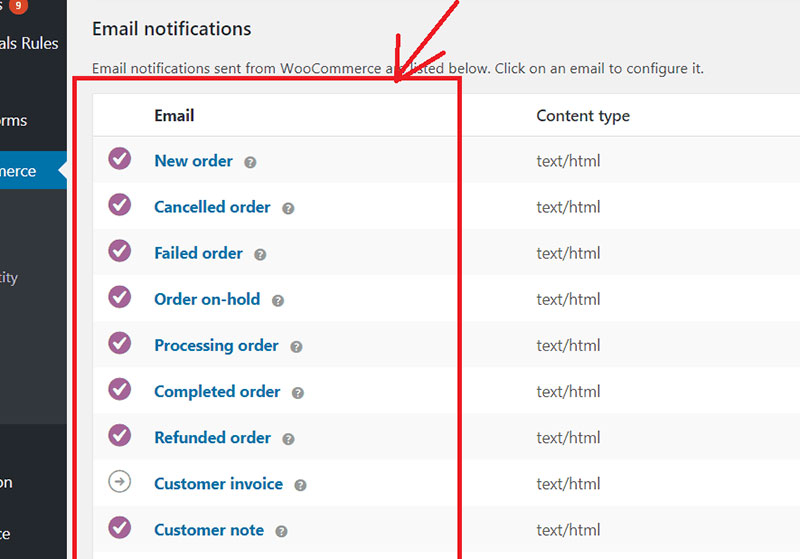 In this section, check whether the notification emails are correct.
First, check the list of all notification emails. You can do that by going to WOOCOMMERCE > SETTINGS > EMAILS. Then, click on the email that's causing you problems.
The email you selected should be enabled. If not, enable it. Check the recipient address twice for any errors.
Lastly, click on Save.
Are Your Emails Going to the Spam Folder?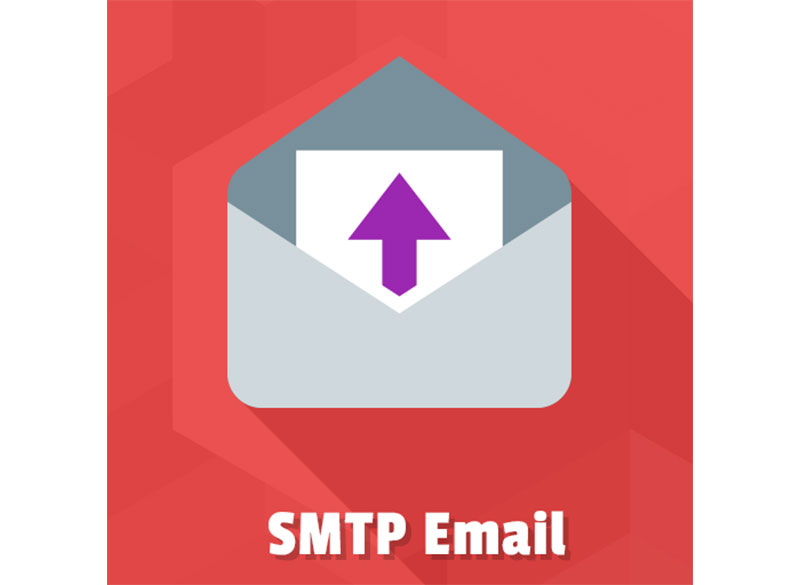 The second reason for the problem is that your emails might be going to the spam folder, which can happen if the customer has the IP of your web host blocked.
Only your web host can solve this problem. However, if they cannot do so, you could use an SMTP plugin, and avoid the problems that come with the WooCommerce plugin. If you don't want to use the plugin, you can opt out of your current web host provider scheme and switch to another web host.
Sometimes the emails are going to spam but not to your spam folder as well.
Each client has different email settings for what should go to the spam folder. Ultimately, there's a spam filter that either puts the emails into spam or not. If the client has this setup, your emails might be finding their way into their spam folder.
Use a Different Domain for Your Emails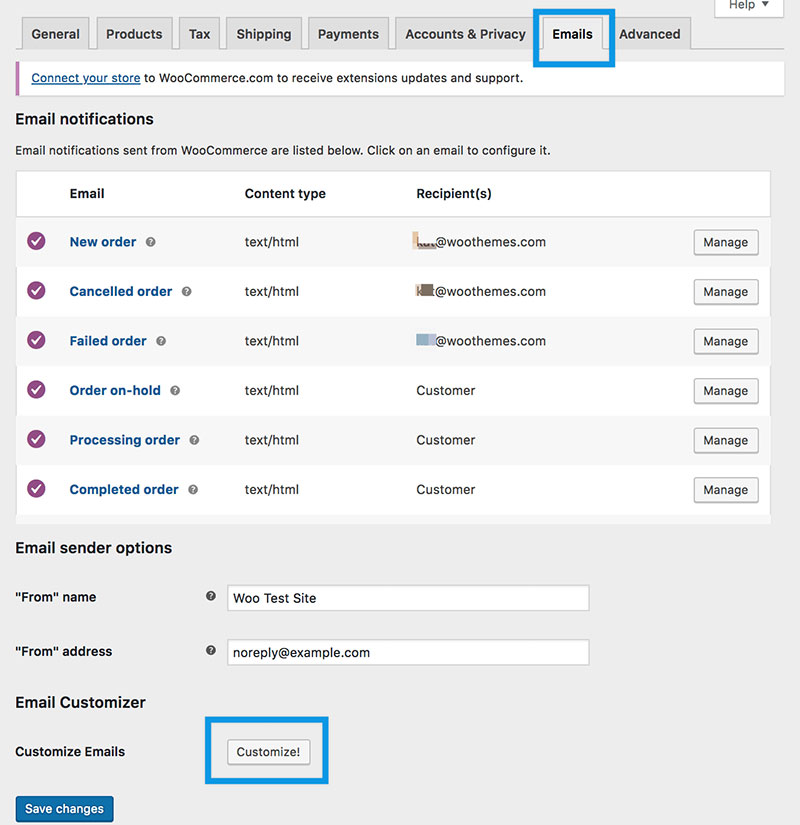 In some cases, you are not receiving notifications.
Sometimes, this problem can occur if the sender and recipient have the same email. The solution is to change the sender email domain so that you can receive notifications, by:
Going to WooCommerce, then to SETTINGS, and clicking on the EMAILS tab.
Then, choose the email notification you want to change. Change the recipient domain to another address.
In the example above, you could change the address to

[email protected]

. Lastly, scroll down and Save the changes. Check if the notification works.
Try Using an SMTP Plugin
WooCommerce sends emails using the wp_mail function. Then, WordPress calls on PHP to send the email, and PHP calls on your server from your host. Sometimes, the problem might be with the email server on your host.
To solve this issue, you can install an SMTP plugin, so the request will not go to the host provider; instead, it will go to the SMTP plugin, from where the emails are sent, which should solve the problem of WooCommerce not sending emails.
The following are four of the best SMTP plugins:
Mailgun SMTP

Sendgrid SMTP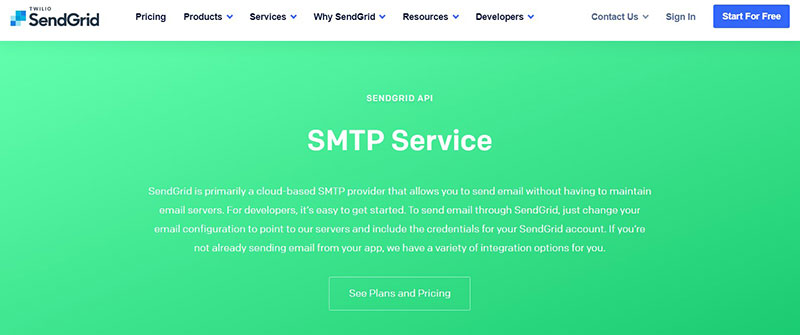 Gmail SMTP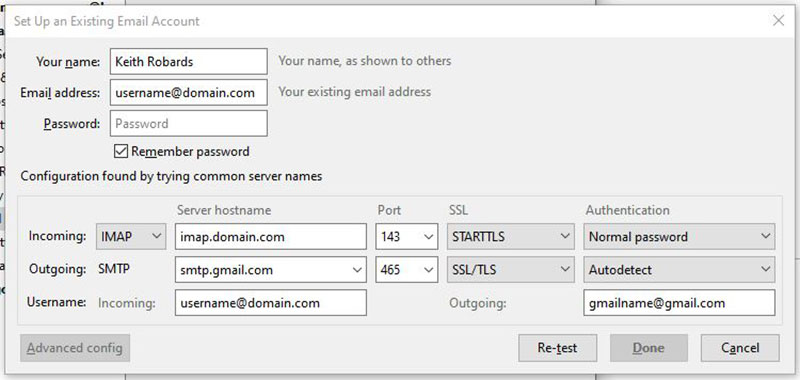 WP Mail SMTP by WPForms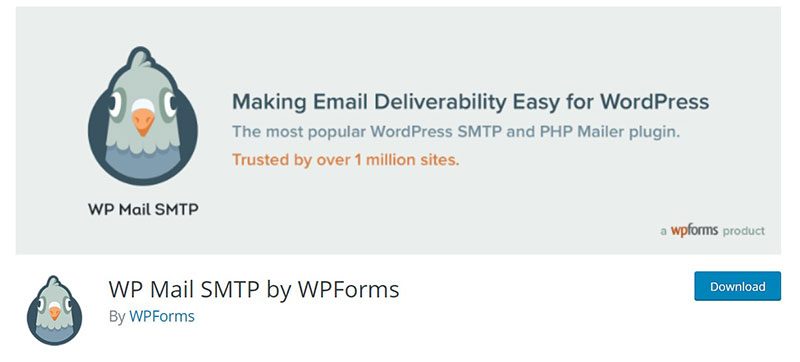 What is an SMTP Plugin and how to install it?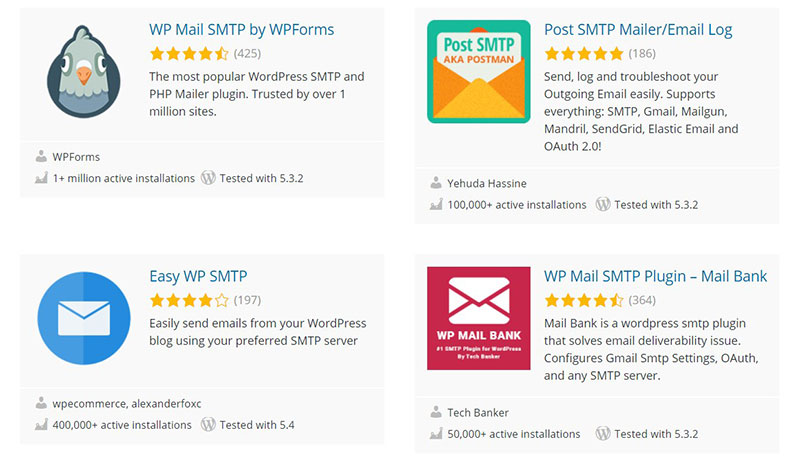 SMTP, or Simple Mail Transfer Protocol, is a mailing service that makes sure emails get to the right recipients. Most websites on the internet use this protocol, and it acts like a postman safely delivering mail on a daily basis.
SMTPs are far safer than the usual mail providers, on a similar level to Gmail, it's your choice.
Can Gmail be My SMTP provider?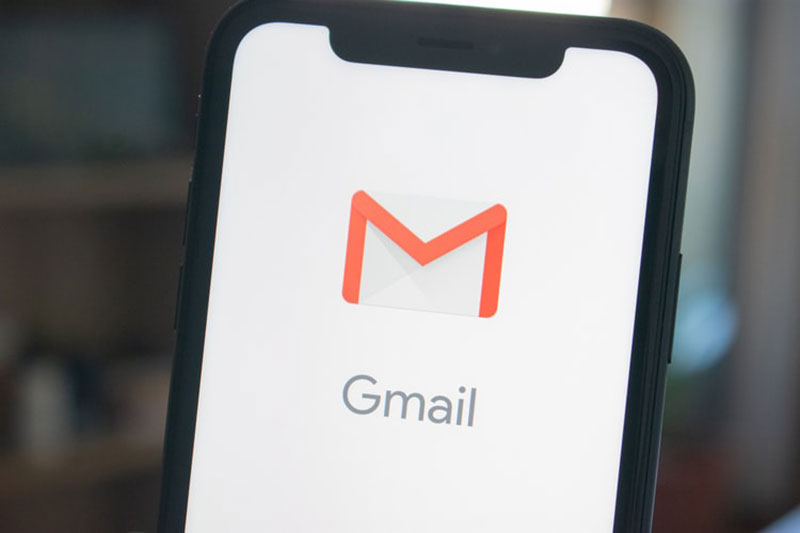 Gmail is not the best option if you send a lot of emails on a daily basis. They will usually disable your account if you send emails to more than 500 unique recipients on a daily basis, so in this case SMTP providers are better.
Does WordPress or WooCommerce Send my Emails?
The answer is no; they just call on the PHP to send them out instead. This is done by calling the wp_mail function, which then sends the emails to the PHP, from where the emails are sent to the correct recipients.
However, this solution might not be the most secure or reliable. PHP checks the local email server on your web server and then sends the email. It takes longer, as the mail has to go through three steps before it's sent.
Ending thoughts on the issue with WooCommerce not sending emails
The above solutions should enable you to eradicate the WooCommerce not sending emails problem.
WordPress users should also have comparison tables for two products, to make the choice after comparing products, especially if you're running a huge store with many products.
This is where the wpDataTables plugin is useful being one of the most popular plugins to manage tables and charts. Worldwide, it's used by 30,000+ sites and the tables can help you with all types of data, including financial, scientific, statistical, commercial, and more. It's incredibly responsive, and the tables can be viewed from any device.
If you enjoyed reading this article on WooCommerce not sending emails, you should check out this one about how to set WooCommerce related products.
We also wrote about a few related subjects like WooCommerce variable product, WooCommerce grouped product, how to set up WooCommerce test mode, WooCommerce redirect after checkout, WooCommerce appointments plugins, WooCommerce product variations, how to export export WooCommerce orders, how to change the WooCommerce number of products per page, how to hide a WooCommerce hide category from shop page and the best WooCommerce extra product options.