Podcasts are becoming more and more popular and there are many tools around them. This content form is a sure winner when it comes to mass appeal — just look at the enduring popularity of radio, for example.
If you want to know how big the market for the podcast world is, in America alone 80 million people listen to them monthly. On top of that, the podcast advertising industry increases from year to year, as advertisers come to realize the true power of this marketing avenue.
What is cool about podcasting is that if you want to start your own channel you can do it easily with a WordPress podcast plugin. If you're an up-and-coming podcaster, read more about this topic in this article created by our team at wpDataTables, and discover some of the best plugins you can use to host your own show.
Why choose WordPress as a podcasting platform?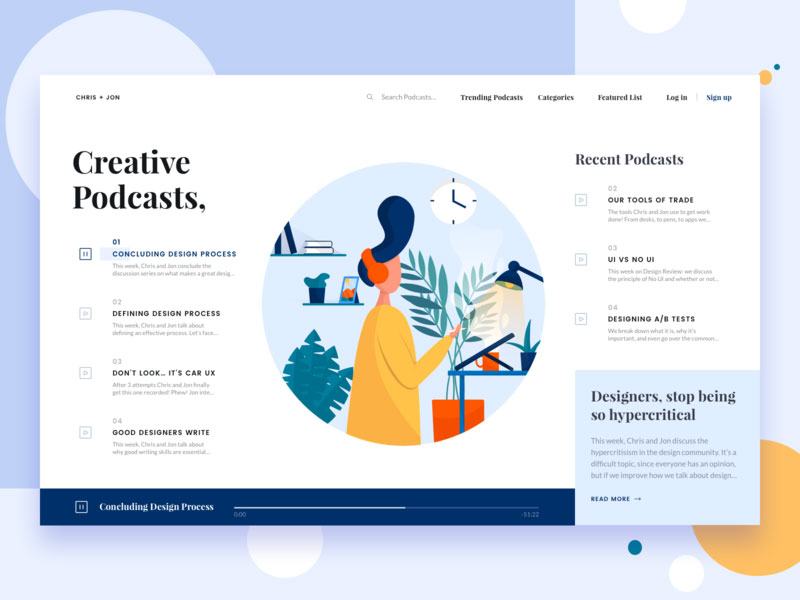 If you want to open a website for your podcast then WordPress is a popular choice since it includes some of the best podcasting plugins that you can find. Plus, with WordPress, you can easily build a great-looking site that your users are going to appreciate a lot.
WordPress and podcasting work very well alongside each other, since podcasting can be said to be just another form of blogging, just with your voice instead of text.
And, most podcasters make use of a blog as well, to make announcements and share news. By using WordPress for your podcasting platform, you're covered on all bases.
So, the question is where should you get a WordPress podcast plugin?
Best WordPress podcasting plugins
Are you thinking of launching a WordPress podcast but you are not sure about what tools you should use? If you do some research then you will find out that there are quite a lot of plugins to go for but how can you be sure you're picking the right one?
You're in luck because in this article, we are going to share with you some of the best WordPress podcast plugin options that you can use to get the show on the road.
PowerPress by Blubrry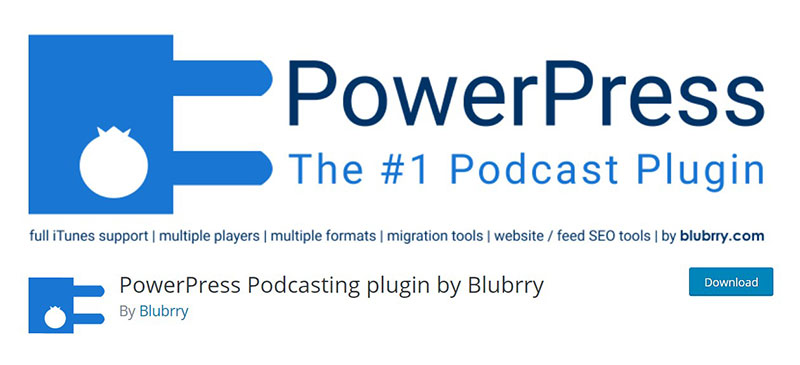 PowerPress has been created by podcasters for podcasters. Get this WordPress podcast plugin because it has everything that you need in order to create and publish your podcast quickly and easily on your WordPress site.
One of the most important features of the plugin is its SEO feature that enables you to specify custom episode titles for the RSS feed.
You also get some guidance on how to make your podcasts more visible in Google or iTunes and this is something that will help any podcast producer out there.
Libsyn Podcasting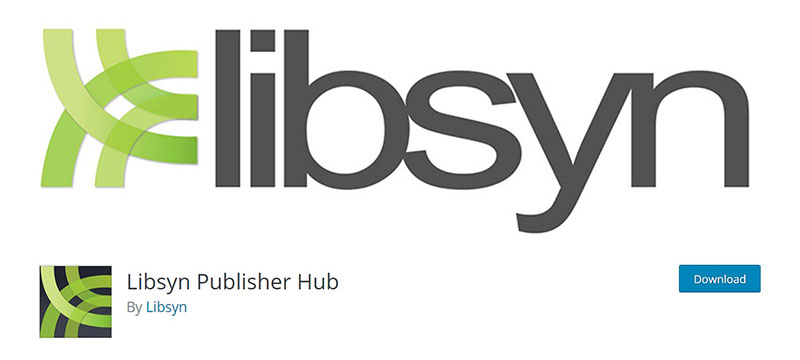 Libsyn Podcasting is a cool podcast hosting solution that you can use to present and promote your episodes right from your WordPress site.
If storage space is an issue, you have the option of uploading your podcast episodes straight to Libsyn instead of your media library, so you never have to worry about running out of space.
BuzzSprout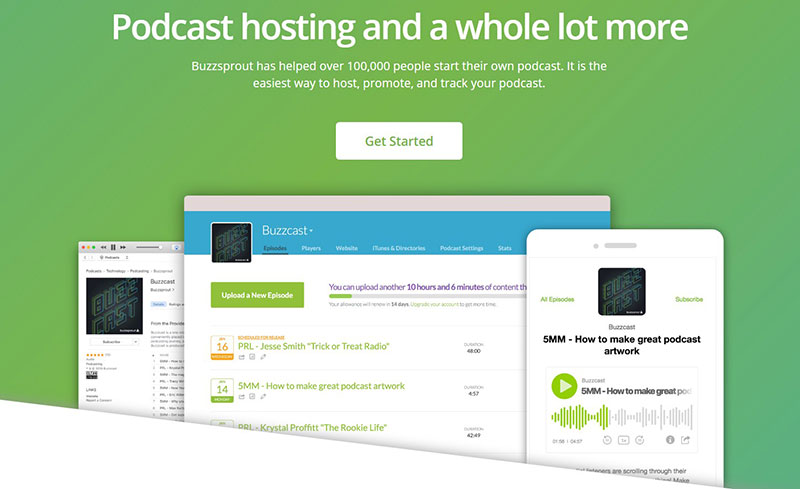 This is a neat service that you can use to start hosting and promoting your podcasts. It is basically a premium solution; however, you can use the free plan for 90 days to see if it's the right choice.
It's great if you want a simple tool that you can use to upload and optimize your podcast episodes, publish compliant RSS feeds, create web players, or to view stats for all your podcast episodes.
It is easily embedded into WordPress so take advantage of it and start using BuzzSprout in a few minutes.
Seriously Simple Podcasting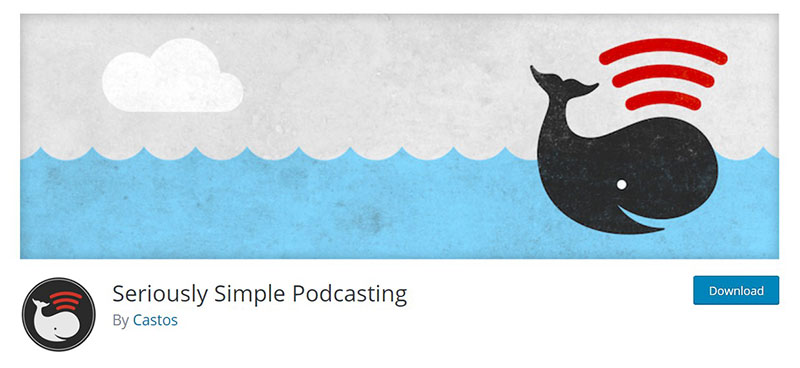 If you are looking for a WordPress podcast plugin that helps you broadcast multiple shows by just using the same WordPress website you are now where you should be.
This WordPress podcasting plugin has a simple menu which means you will be able to get your podcast ready in a jiffy. Its simplicity keeps you focused and you shouldn't have any kind of problems with it in the long term.
Simple Podcast Press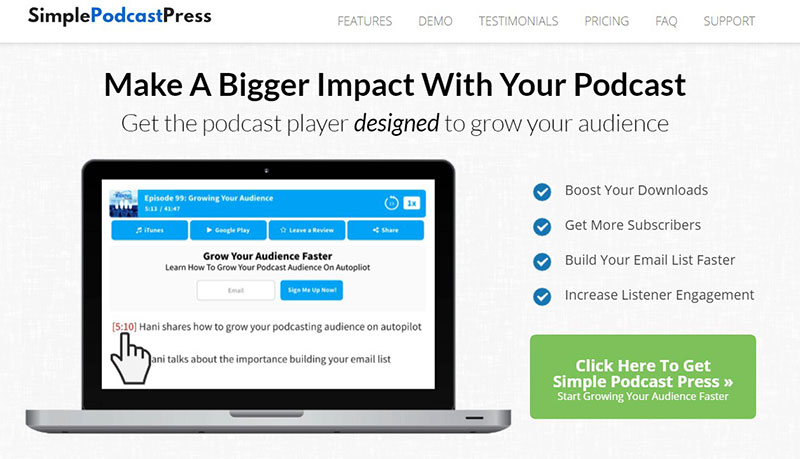 This is a premium podcast plugin that you can use with your existing podcast hosting service or you can integrate it with other plugins in order to gain more benefits.
No matter where you are hosting your podcasts, you can easily add iTunes URLs to your WordPress to showcase your podcasts on your site.
RSS iTunes Redirection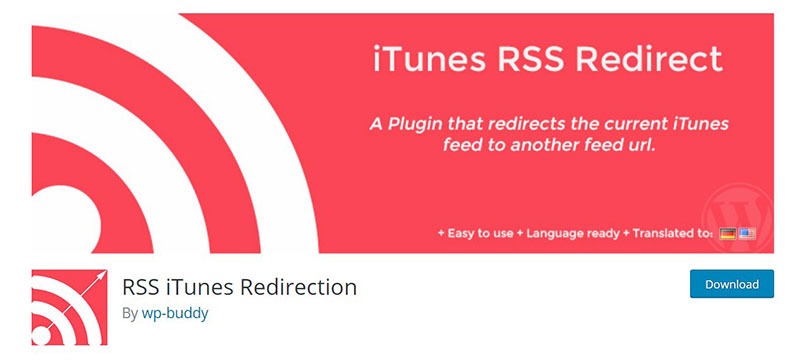 If you are a beginner podcast producer then you might have noticed that Apple doesn't offer any form where you can change your feed or podcast URL. What you have to do is to start using a special tag in your feed to change the URL. This plugin should help make this an issue of the past.
Smart Podcast Player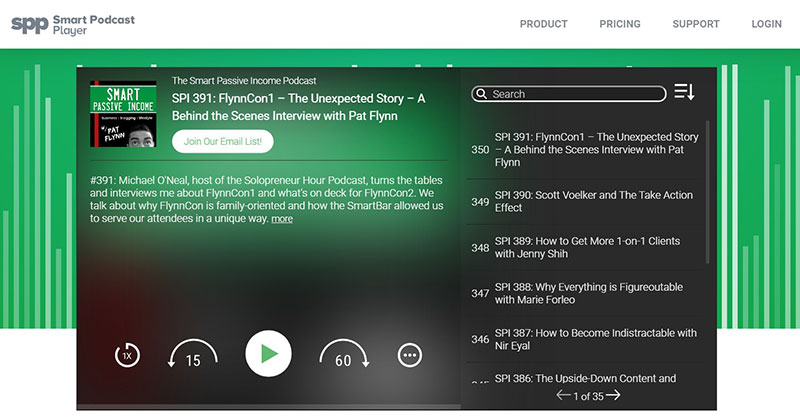 Smart Podcast Player is a powerful podcasting tool that you can use to get the email address of your listeners and grow your community. It has a nice design and it can be customized the way you want.
Another cool feature about this WordPress podcasting tool is the fact that it focuses also on being a user-friendly plugin. Give it a try and see if this WordPress podcast plugin is for you.
Podlove Podcast Publisher
Podlove Podcast Publisher is another cool free tool that you can use when you want to create podcast feeds to submit to Apple or any other place. It can also be used to display a front-end podcast player on your own website.
You can point it to any external or internal directory and it will get the new episodes that you have done and help you create an RSS feed to submit your podcast to various services.
Compact WP Audio Player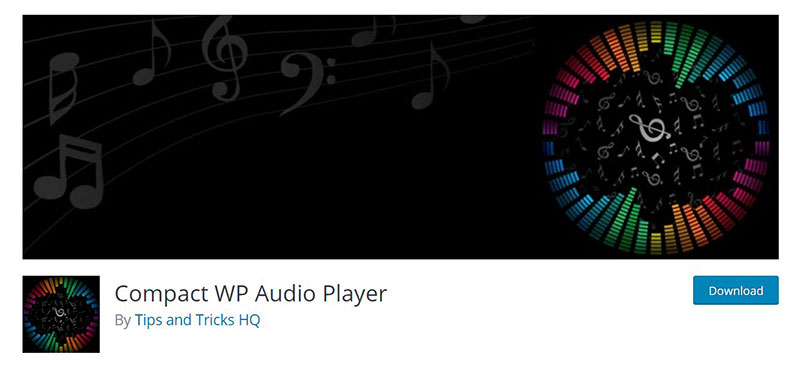 This WordPress podcast plugin is a free one and you can get your podcast shows on your WordPress site in minutes. In order to add audio files with it, you need to upload them in a special location and after you can embed the audio files to your WordPress posts.
It's a useful plugin and it can surely help you get the podcast live and the way you wanted it. There are no big challenges behind it so take it step-by-step when you first try it out.
Ending thoughts on what WordPress podcast plugin to choose
In conclusion, having an appropriate WordPress podcast plugin is really important if you want to have a great show and give your listeners the experience they deserve.
As more and more people are going towards this form of content it is important to understand how to do it and probably even more important to take advantage of the technology that you have in front of you. With all these great plugins, why use anything else?
If you enjoyed reading this article about WordPress podcast plugins, you should read these as well: