A forum is a great way to get more engagement on your site and also to start building a community. You can use your forum as a space to make announcements, gather feedback and suggestions from your users, and let your users converse amongst themselves.
If you want to add a forum for your WordPress site, you will need some kind of plugin since WordPress doesn't offer forum features by default. Luckily, there are many WordPress forum plugin options available that can be easily integrated alongside your main website.
In this article by our team at wpDataTables, we've collected some of the best WordPress forum plugins you can add to your site to get the discussions started. Read on to learn more.
Why create a forum on your WordPress site?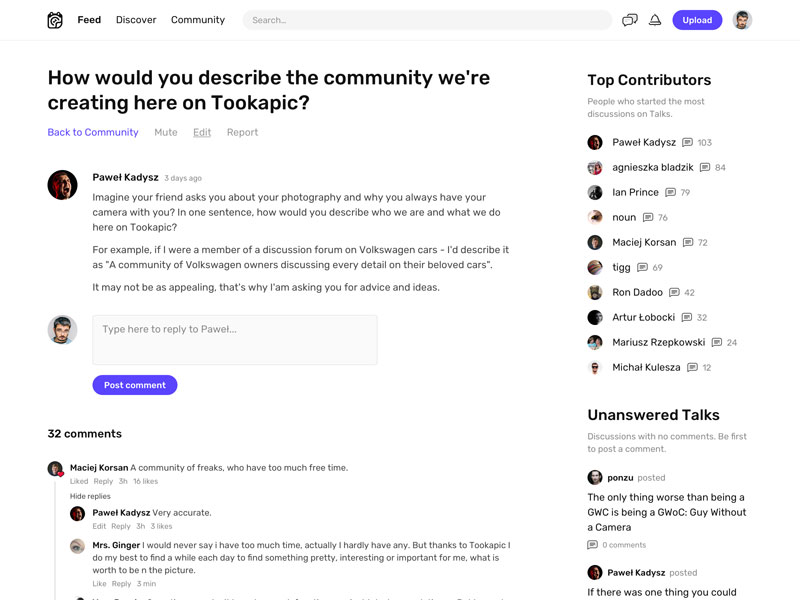 Forums have been around since the first days of the Internet and they are still a great way to get people chatting and hanging around on your site. To manage a forum correctly, you need to invest some energy and time but in the long term, it will pay off.
Even WordPress itself believes in the incredible power of a community forum and they offer their own forums to support their global user base. In their case, the forum allows community members to help each other solve WordPress issues while letting the WordPress staff continue improving the product without a million support requests.
Here are some pros for having your own WordPress forum:
It helps you by providing support to your website users/customers because it works as a questions-and-answers system where you can see the user's queries and respond to them publicly. Users can then browse the forum for previous answers to common questions.
It is a valuable source for feedback because the discussions that take place in there make you more aware of how you can help the users. Your users will inevitably discover some issue or other, and this might give you insights on the changes that you need to make.
You can build a huge social network for your website users as everybody can get involved in different discussions. It doesn't have to be support-only, it can be fun, too!
Popular forums also get SEO benefits, which can be passed along to your main site. Forum threads that have a lot of useful content can bring in a lot of search traffic.
Our selection of the best WordPress forum plugins
bbPress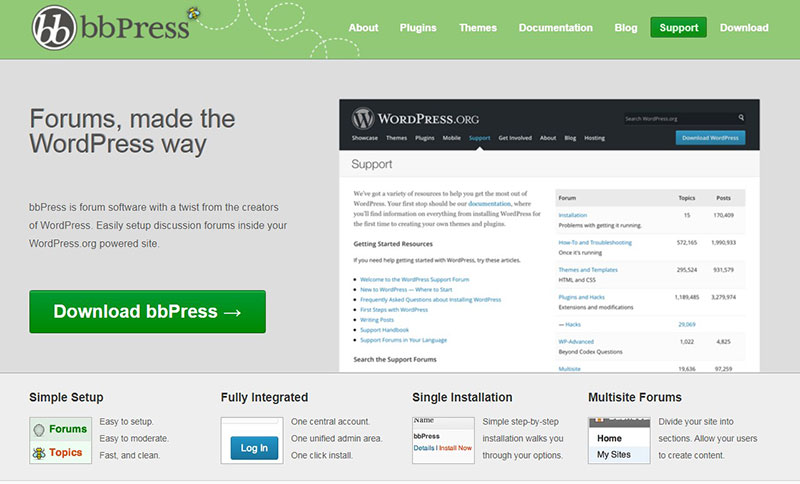 If you want to add a WordPress forum plugin quickly, this is one of the best you can get. It is easy, simple, and fast. Users really like it because the discussion forum pages are quick to load and deliver a solid reading and writing experience.
We dare to say that it is one of the best forum plugins for WordPress as you can manage everything from the WordPress dashboard and it all just works. This is because bbPress was created by some of the original WordPress developers.
BuddyPress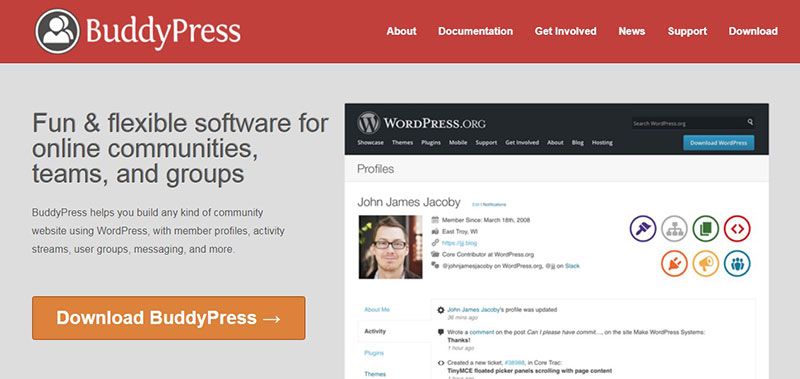 What is cool about BuddyPress is that you can build your own forum-based social network with BuddyPress and WordPress alone. This is a WordPress forum plugin that has similar coding and standards to the core WordPress software.
The interface is easy to navigate and it comes with a huge list of features that are essential to a professional forum including profiles, friendships, groups, private messaging, and activity streams.
Asgaros Forum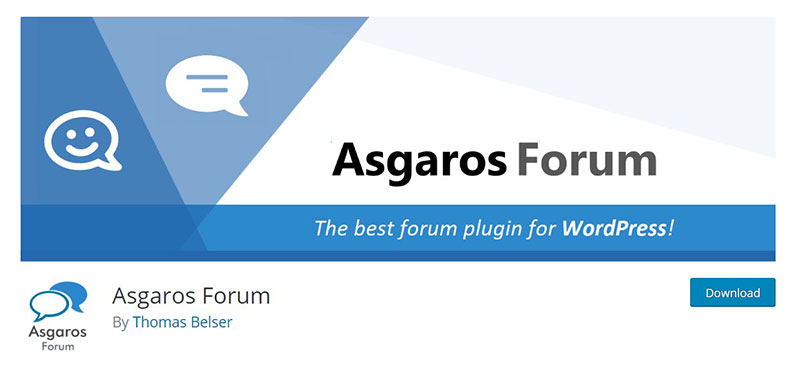 The Asgaros Forum is a great WordPress forum plugin that can change your website completely. All you have to do to get it ready is to insert a shortcode into the desired page and afterthat, you can manage it easily as an admin.
Users can create their own profiles and start interacting with each other by uploading, messaging, and commenting.
wpForo Forums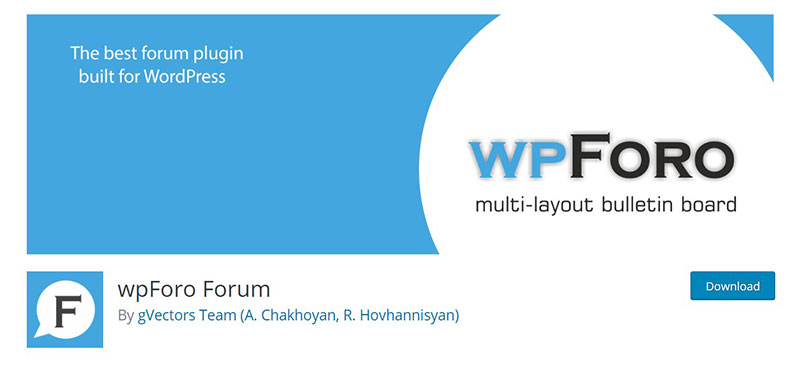 This is a modern WordPress forum plugin that goes well for both small and big communities no matter the topics that are being discussed. The plugin offers three different layouts to choose from:Extended, Simplified, and Question and Answer Layout.
We really enjoy this WordPress forum and we think it can help you too. The threads are organized, the colors are bright, and it is difficult to lose yourself in it. Its layouts are great to get you started as they all have responsive designs.
Sabai Discuss for WordPress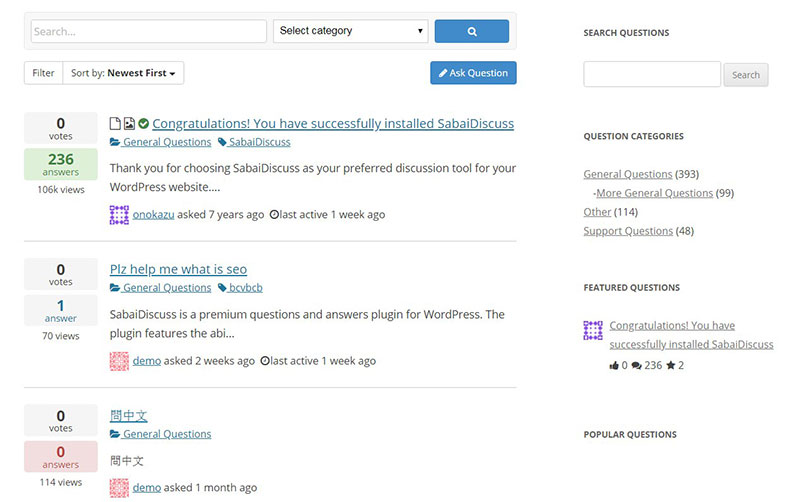 Check out this WordPress forum plugin especially if you are searching for a more minimalist design. It is a Q&A plugin that in many ways can be compared with a forum similar to the ones in this article.
As people can ask any question on your site and other users can interact, it sure sounds like a forum. This plugin is perfect if you want to get more attention towards your site and also to make sure that you are helping all the people that need support.
ForumEngine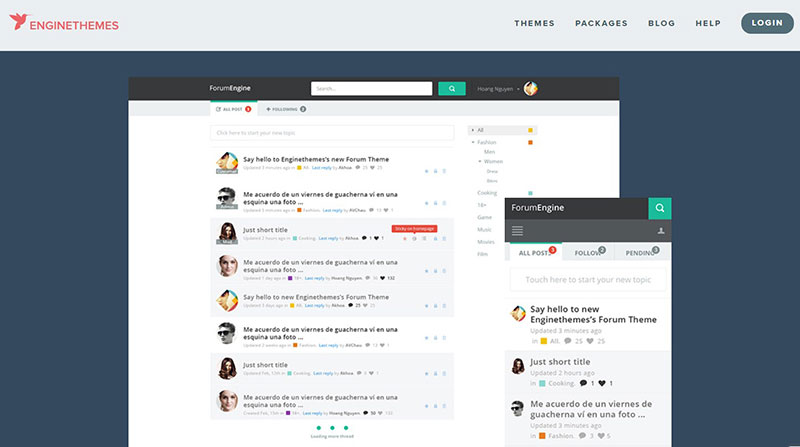 This is a WordPress theme that has been designed to create forum sites. It offers a modern design that you can customize as you want. You get a frontend admin feature that you can use to moderate the entire activity of the site and also make changes.
Using this template, you will be able to create popular forums where people help each other by submitting solutions or ideas to the different topics that appear.
DW Question and Answer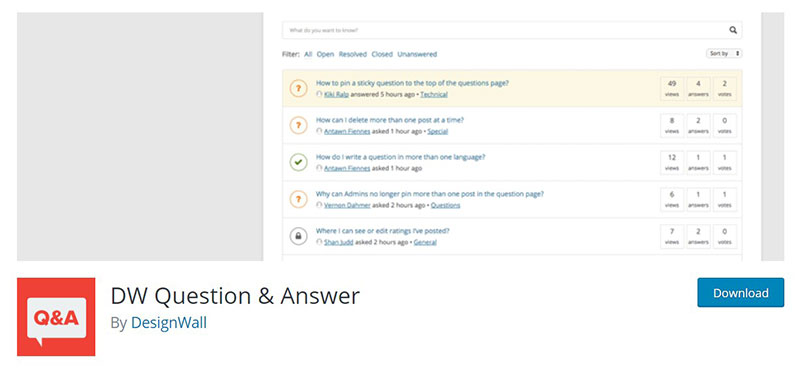 Here's another WordPress forum plugin that helps you create amazing designs. It lets you create powerful systems similar to Quora or the well-known Stack Overflow by just using your simple WordPress website. Sounds cool, doesn't it?
Usually, this type of forum has a voting system that makes the best answers that get submitted go to the top. This is the main difference from a regular forum that just lists the huge list of responses that appear to a question in chronological order.
Simple:Press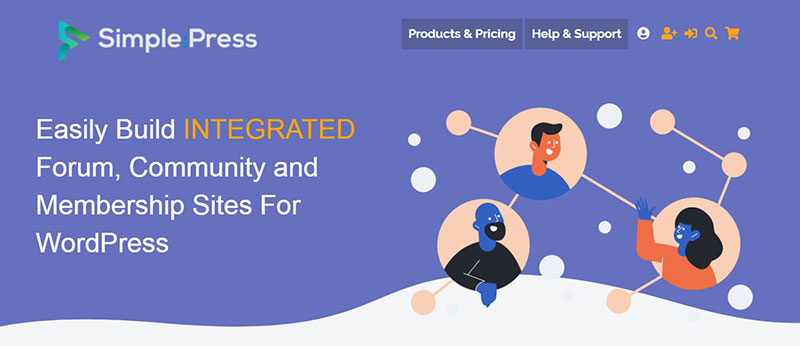 Go for Simple: Press plugin if you want a simple solution for your WordPress forum. All you have to do is to download the zip file and then upload it to your WP site. It is free so you don't have to spend any money on it.
The developers that made this plugin also have their own forum where you can check guides or different topics to help you manage it better. What we really liked about this WordPress forum plugin is the fact that you don't have to contact different people when you need support. It's built by a single company.
WP Symposium Pro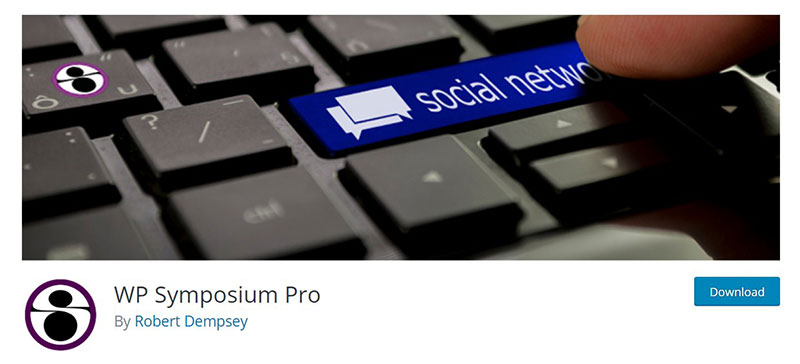 With the help of this plugin, you transform your WordPress website into a social network that is more or less quite similar to a forum. It includes an activity wall and other elements that are similar to the more well-known platform Facebook.
After you install it users can start creating their own profiles on your website. They can add friends that they want to get in touch with, set email alerts, and much more. It's a great social network plugin that anybody can use and chances are high that the people using it will enjoy it a lot.
Final thoughts on these WordPress forum plugin options
A WordPress forum plugin is not only to help you in terms of communication rather it is going to help the entire brand that you are trying to build. As your forum traffic increases, so will the traffic that goes to your main website.
Not only will you get more attention toward your site, but your regular users will start to connect with you and produce insightful data you can act on to improve your products or services.
Choosing the one you go with might not be the easiest thing to do, so it is recommended to install all your favorite options out of this list and test them before going live. It would be a shame to find out later down the line that the forum software you chose lacks one crucial feature that is present in another option.
If you enjoyed reading this article about WordPress forum plugin, you should read these as well: