For WordPress users looking to optimize their WordPress website in the user experience chapter, a WordPress registration plugin, such as FB login page, is the perfect solution that lets users register on your website and customize their profile.
The market offers a plethora of options when it comes to plugins for WordPress-based websites. It doesn't come as a surprise to see that there are so many providers that market an array of appealing solutions for WordPress registration plugin and profile plugin.
A WordPress user registration plugin supports your marketing tactics by targeting your registered users exclusively with special offers, discounts, or bonuses. The registration page can allow them to register with their FB account for example via an FB login page plugin.
When you have a WordPress login plugin, or a registration plugin, installed and active, your potential clients can enter their information and create their profile on your website. You can subsequently assign user roles to each customer.
This article is about the benefits that a WordPress signup plugin offers. It also caters to the implications of WP registration forms and introduces the top five WordPress user registration plugins that are worth considering.
The Benefits of WordPress Registration Plugins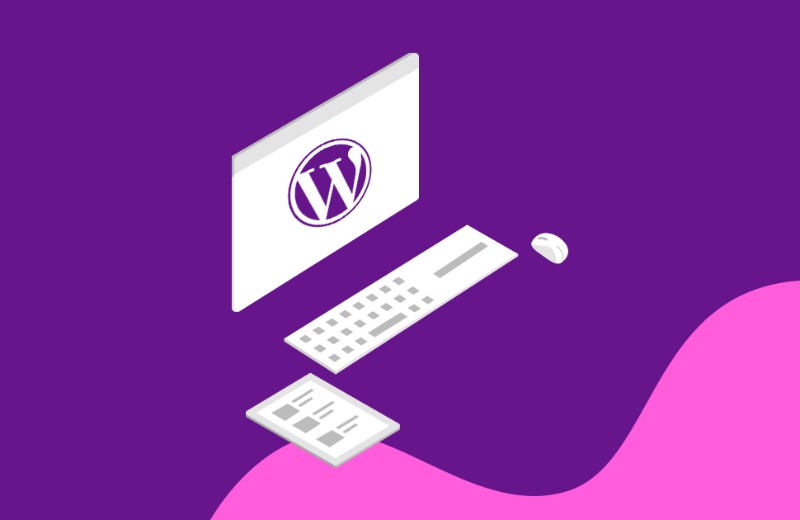 An easy-to-navigate registration page where your users can register on your website represents a reliable method to add a new email address to your mailing list. It is key that you make a registration page appealing enough to turn viewers into subscribers.
Registration plugins represent one of the most reliable ways to collect more data about new users as well as manage new users efficiently as a site admin. You can generate new fields in addition to WordPress's username and email default fields.
The registration process becomes a lot more secure if you use WordPress user registration plugins because you can incorporate reCAPTCHA or verification links.
A Registration plugin for WordPress is useful for bloggers that allow guest posting on their blog. With a plugin, you can assign a Contributor user role to your guest bloggers, and they can defer their work to you to review it before publication.
Best WordPress User Registration Plugins
While installing, activating, and ultimately using a WordPress registration plugin can be a pretty simple task, deciding which of the many available plugins will suit your needs best is not such a simple task. The numbers and variety of such plugins can be deterring.
This is the reason why I chose to bring together some of the best WordPress profile and user registration plugins on the market. Read on to find out more about them!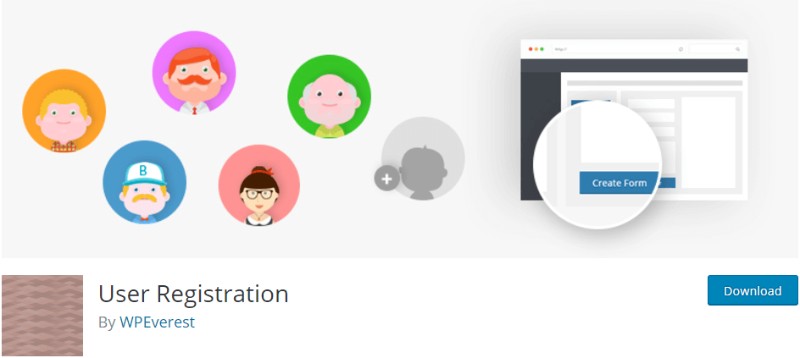 If you are looking to build fabulous registration pages, The User Registration plugin may be the answer to your quests. A free as well as simple WordPress website login plugin, User Registration is a drag-and-drop type of plugin featuring a neat and responsive user interface.
The friendly interface allows webmasters to create personalized multifaceted registration forms and is compatible with the newest features available for WordPress websites. When you finalize creating and saving a registration form, the plugin will supply a shortcode.
New users can use the registration form to register on your WordPress website and produce their profile on your WordPress website. It also serves as word press sign in or WordPress user login page for future visits, just like an FB login page.
Conclusion: The User Registration plugin is both a 2 in 1 user registration and profile plugin.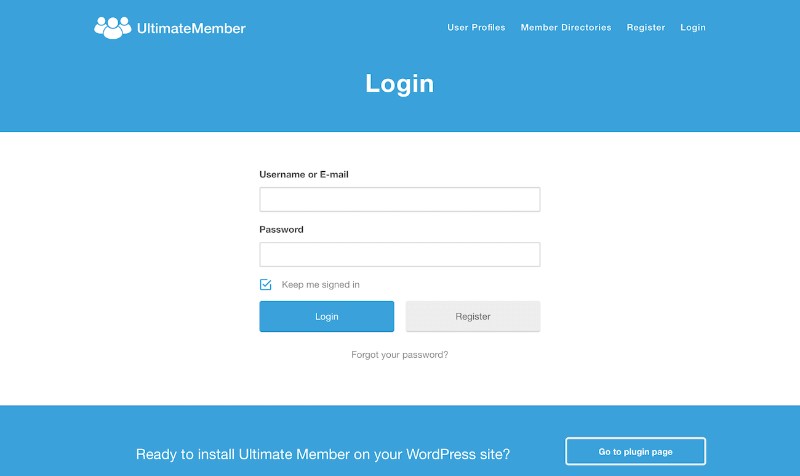 The Ultimate Member is a 3 in one, front-end user registration, login, and profile plugin for WordPress. With a powerful and yet simple dashboard, this plugin provides a set of innovative functionalities and features in a straightforward and ease of use fashion.
Exceptional in many respects, the Ultimate Member plugin for WordPress provides seven sample pages that Account, Login, Logout, Members, Password Reset, Register, and User upon activation, which means that 50% of your job is complete at this point!
The Ultimate Member also offers three registration forms for Registration, Profile, and Login. These are default samples, and if you like them, you can go ahead and copy/paste the shortcodes in the website's pages or posts.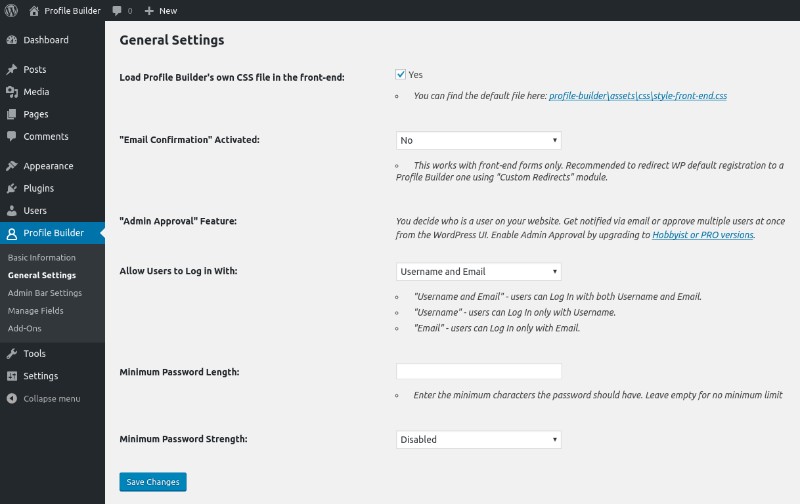 The Profile Builder is a reliable user profile, registration, and login plugin. The widget or shortcuts/shortcodes allow you to incorporate the front-end user registration menu on your WordPress website quite effortlessly.
The procedure is straightforward: go to your WordPress dashboard, add a new page, add the shortcut that the Profile Builder generated on the page, and you are nearly done. The plugin generates a list of shortcodes that you can copy/paste into your WordPress site's pages:
[wppb-register] = to register users by means of a front-end user registration form
[wppb-login] = to insert a front-end user WordPress site log in form
[wppb-edit-profile] = to give users, who must be signed in, access to their profiles
[wppb-logout] = to implement the log out function
In addition to the list of shortcodes, the Profile Builder generates a widget – Profile Builder Login Widget – that you can integrate with your widget area for your utmost convenience.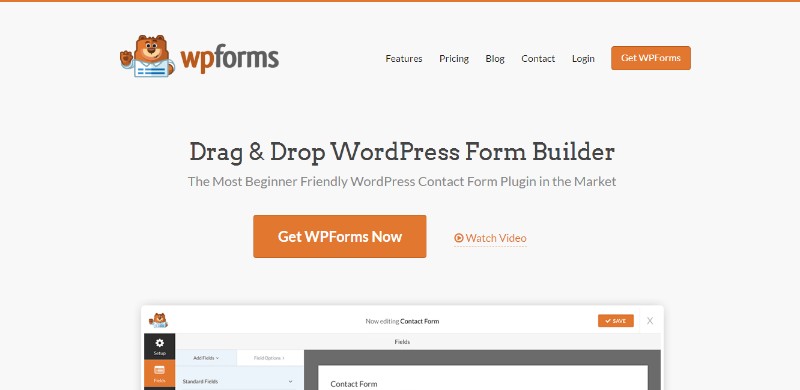 WPForms is one of the best, if not the best, form builder WordPress registration plugin. This particular plugin is ideal if you want to build customized login and user registration forms quickly.
A significant advantage of WPForms is that you can also incorporate the forms you've crafted everyplace on your website. This plugin is a performant form building plugin with the added benefits of WordPress register plugins and WP login plugins or WordPress sign in plugins.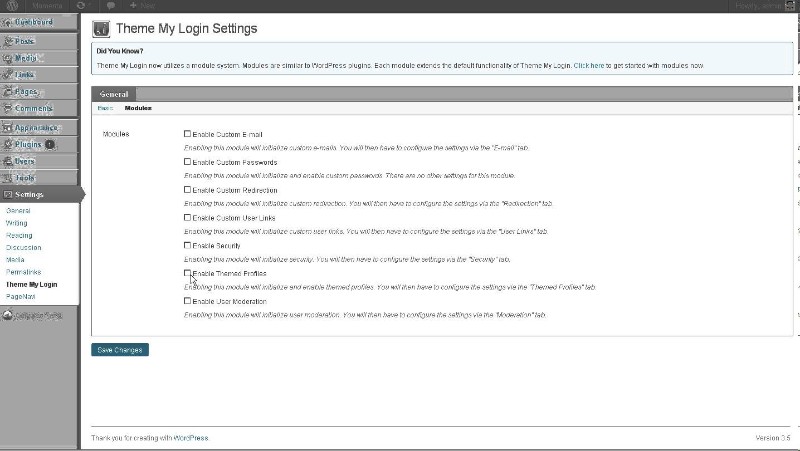 With Theme My Login, your WordPress website visitors can easily register on your site but are unable to gain access to the admin area. This plugin lets you build login pages. You can also use any page of your website as a login, forgot password, or registration page.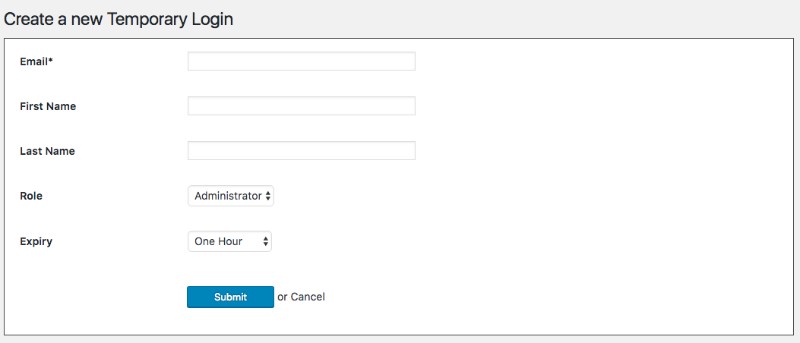 As the name adequately suggests, this WordPress registration plugin is perfect if you are looking to give a developer, or someone else, temporary access to your website without the hassle of actually assigning a user role and creating an account.
Moreover, Temporary Login Without Password lets you establish an expiry time or date and allows you to cancel the temporary access any time.

The New User Approve is a WordPress registration plugin that permits site administrators to endorse users before they are allowed to pursue with the log into their site. Normally, after users register on a website, they are added to the database and emailed the login credentials.
The New User Approve plugin first sends the admin an email who may deny or approve the new user's request. The user receives an email of login denial or approval. The approval will also contain the login details. New users can't login until they get approved by admin.
Ending thoughts on what WordPress registration plugin you should choose
You need to look at your login page as you would regard the front door of your business. It needs to be appealing, safe and inviting. In the same way, your login page must convince the user to register and log in.
This article puts together and analyses some of the top-rated login, registration, and profile building plugins available for WordPress so that you get informed about what type of user registration plugins you have at your disposal for your WordPress website.
If you enjoyed reading this article about a WordPress registration plugin, you should read these as well: