Despite being incredibly easy to implement via a WordPress membership plugin, setting up a membership program is one of the most underestimated, and yet one of the most lucrative, monetization strategies that bloggers have at their fingertips.
Membership Programs Are Lucrative for Bloggers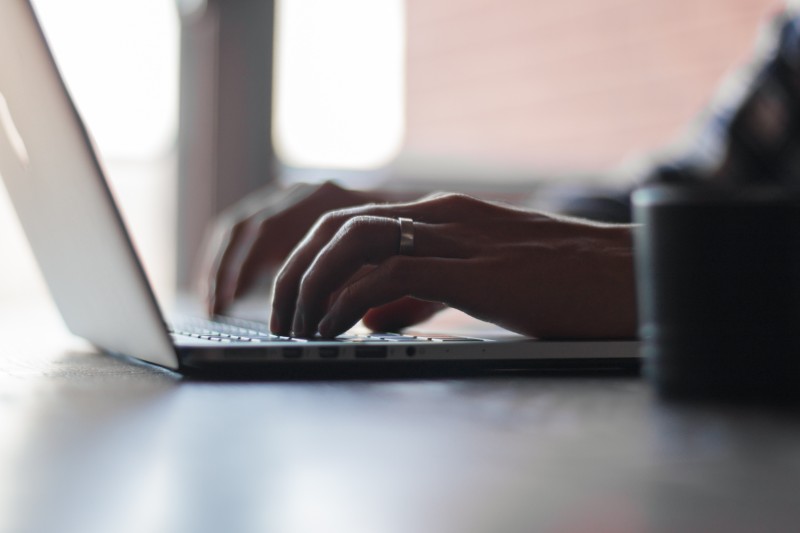 The concept of a paid membership program is a synonym to recurring revenue. Also, understanding the relevance of a membership program for a website/blog entails long-term thinking rather than short-term thinking on the part of the developer or blogger.
Using a WordPress membership plugin, you can get customers to contribute to your bank account regularly, be it monthly or whatever time interval you agree on. This involves a long-term thinking approach that will make a blog productive over long periods of time.
It's great to sell a product one time, but it's much better if you can convince a customer to join your membership program and pay a monthly/annual/trimestral fee, which will grant them a certain level of access to your content depending on the plan they choose.
Unfortunately, many internet marketers, as well as bloggers, feel that a membership program isn't worth the wait for future results. They want immediate results. This short-term vision prevents them from enjoying the long-term benefits of a membership program.
Bloggers falsely believe that creating a membership program is too complicated a task to engage in, which is so far from the truth. With so many options available for a WordPress membership plugin, setting up a paid membership program couldn't be easier.
You don't need a technical mastermind to create a membership program for your WordPress website. You will be surprised to see how easy it is to set up your first program given the multitude of available options for a paid or free WordPress membership plugin.
Here is a review of the best-rated WordPress membership plugin options for bloggers:
Selecting the Ideal WordPress Membership Plugin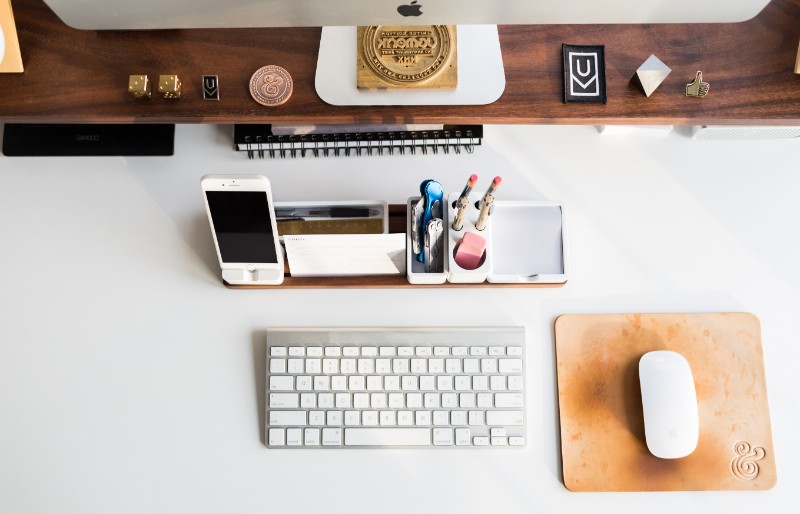 Whether you go for a free or a paid WordPress membership plugin, you will notice that most plugins for WordPress are easy to setup and configure and require neither technical skills nor knowledge.
The decision you have to make as a blogger is not whether or not to install a membership plugin on your WordPress website – it would be a wasted opportunity if you didn't –  but which of the plugins available suits your business strategy and aligns with your website best.
Before you move on and make a decision, you have to focus on assessing the options for a WordPress membership plugin. To do that, you will need to come up with straightforward answers to several fundamental questions that will make your decision a lot easier:
What is the amount you are willing to spend on a WordPress membership plugin?
What method do you want to use to release and deliver content to members?
Will your membership program involve a charge for members?
How sophisticated you expect your membership program to be?
Do you want to fit in your membership area with WooCommerce?
Here are some of the top-rated WordPress membership plugins:

Paid Membership Pro is not a WordPress pay plugin, but a WordPress membership plugin free of charge. It is also beginner-friendly with a feature-rich, intuitive interface and you can choose to download Paid Membership Pro directly from WordPress.org.
It is a little strange that a WordPress membership plugin called Paid Membership Pro comes for free. The philosophy behind the term "paid" in the name refers to bloggers getting paid on their WordPress blogs and not to bloggers paying for the Paid Membership Pro plugin.
Although it is quite easy to install Paid Membership Pro, you will quickly see it comes with a disadvantage, i.e., it will not allow you to import existing CSV members' list. You can use a free code available from an external developer to edit Paid Membership Pro in this respect.
While importing a CSV list of members is not an option, exporting your list of members into a CSV is very much possible. This proves to be a useful feature when you want to upgrade to a professional membership plugin as your blog grows and attracts more members.
Members can make payments via Stripe, PayPal, and Authorize.net, which are three of the most popular payment processors for the online environment.
Paid Membership Pro comes with detailed documentation and installation video but offers no support since it's free.
Developers do provide customer support either directly or via the forum from other Paid Membership Pro users against a $97 annual fee, which gains them access to premium add-ons and content that is available only to premium users.
Paid Membership Pro provides users with a premium package that costs $697, which includes the developers installing and configuring your WordPress membership plugin. Plus, this plan entails 5 hours of custom development and consultation.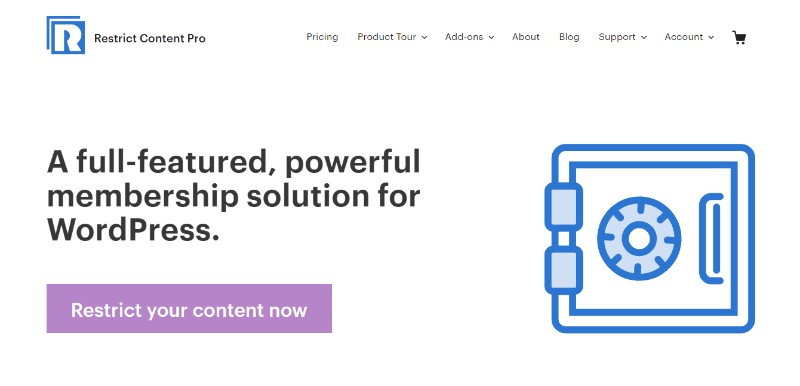 Easy to install and configure, Restrict Content Pro is a complete WordPress membership plugin that also restricts your content. No coding skills or knowledge are necessary.
This is the best WordPress membership plugin if you already possess a lot of content on your blog and you want to make that content available as a paid product going forward.
Restrict Content Pro is the ideal plugin if you want to make your blog a WordPress membership site and allow for members-only to have access to certain pages/content. This membership plugin makes content restriction incredibly easy to configure and activate.
Now that you've joined the world of WordPress member sites, you can start creating any number of subscription plans, levels, and prices because Restrict Content Pro makes it possible to generate free, trial, as well as paid memberships without much hassle.
You can evaluate the popularity of your membership plans by accessing a custom widget on your dashboard that will give you all the information that you need at a glance.
Restrict Content Pro supports PayPal as a payment processor, but you can also choose to integrate Stripe of PayPal Pro/Express with an add-on. You can choose to activate sales, discounts, and coupons for your paying members against certain payment plans.
You can also track earnings, as well as signups, over a period of your choice using the inbuilt tracking option available with Restrict Content Pro. You can also export member-related data, including payment history in CSV. This is an easy to use WordPress membership plugin.
Restrict Content Pro provides users with detailed introductory videos as well as support documentation that will help you set up, configure, and activate your membership program.
The price of this easy-to-use WordPress membership plugin starts at $99 if you plan on installing Restrict Content Pro on one site.  A $149 license lets you install the plugin on 5 websites, and a $499 license lets users install the plugin on an unlimited number of sites.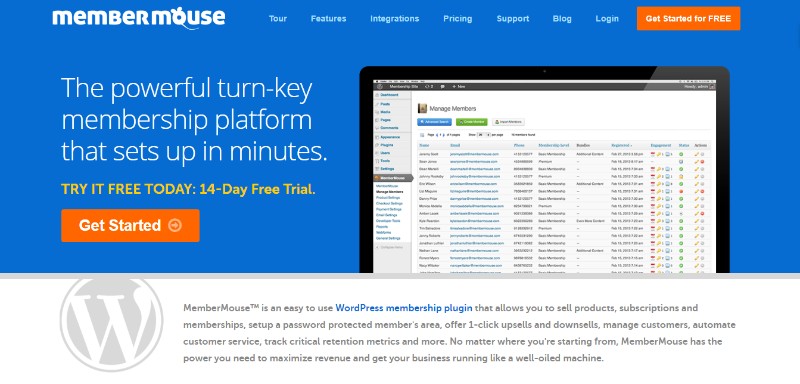 A full-fledged WordPress membership plugin, MemberMouse provides members with membership levels and, surprisingly, membership bundles. Bundles are a special feature because that allows bloggers to offer/sell pages/posts on a one-time basis.
MemberMouse is a WordPress membership plugin for WP-members that allows dripping out restrict content. Bloggers get to experience how it's done as if they were members themselves. This feature lets you see the things through the eyes of new subscribers.
This provides a widget that members can use to check the content they can access. Bloggers can opt to restrict content by pages, posts, categories, or custom post types.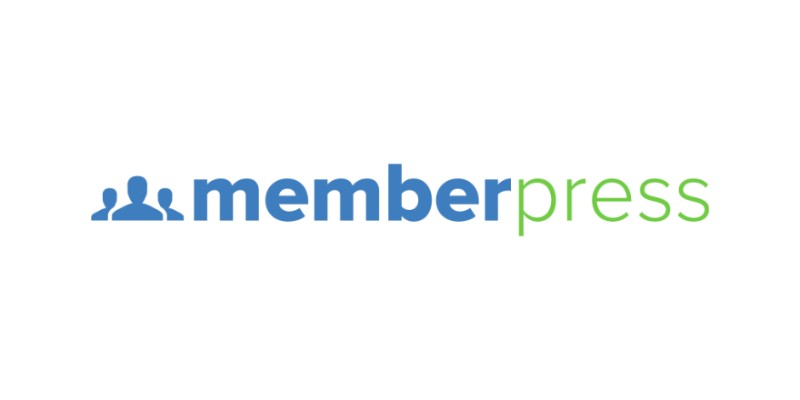 A well-liked membership plugin WordPress enjoys, MemberPress has all the features you would expect in your standard WordPress membership plugin.  In addition, MemberPress comes with a number of appealing characteristics.
Since you have a variety of payment options and trial periods that you can play with, you are free to generate a limitless number of membership levels with MemberPress. This plugin allows you to arrange levels into groups and generate pre-defined upgrade paths.
Bloggers can choose to restrict access to their content in two ways: they can have a broad approach and restrict access to entire categories or pages, or they can take a granular approach and restrict access to only a part of a page or post.
Access to individual files can also be restricted with MemberPress, which makes download management easier for you as a blogger.
Dripping out restricted content is also possible with MemberPress. You can always check on the performance of your website by accessing reports that MemberPress makes available, which is a great feature that you can employ to improve your membership program.
MemberPress has a unique function, MemberPress Reminders, that you can employ to release emails at specific times, such as an upcoming membership renewal.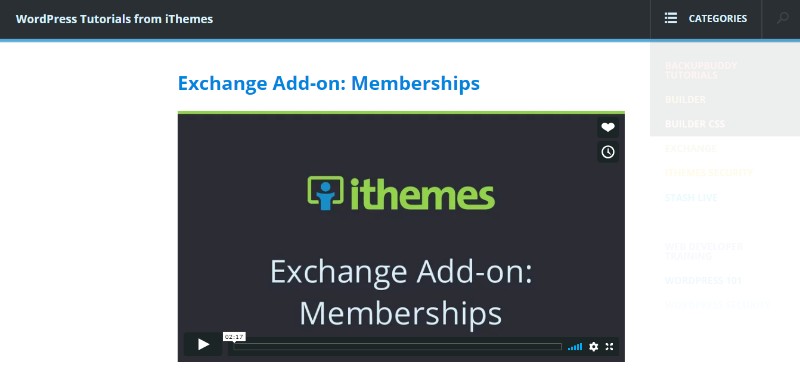 iThemes Exchange Membership Add-on is not your typical WordPress membership plugin. It is not even a plugin by itself. It is an add-on to the Exchange eCommerce plugin of iThemes.
With this membership plugin/add-on for WordPress, you may create any number of membership levels, paid or free, for your subscribers. Plus, subscribers may transfer to a different level, and they will have previous their payment prorated automatically.
You can designate membership hierarchies so that specific membership levels can become the children of a parent membership level, which is a nifty feature.
Ending thoughts on choosing a WordPress membership plugin
It is impossible not to find a WordPress membership plugin that will allow you to make your blog lucrative. Most membership plug-ins are easy to install, configure, and activate and they certainly don't presume any special coding knowledge or other special technical skills.
If you enjoyed reading this article about a WordPress membership plugin, you should read these as well: