A WordPress slideshow is going to be a popular addition to your site. Statistics show that a responsive slider will get a lot of hits, meaning a lot of eyes will see what you put in it. A WordPress slider widget has a modern look to your website an extra layer of engagement with users.
For all this popularity, adding a WordPress image slider to your website can be a difficult prospect. Many WordPress slider plugins are difficult and fiddly. They're often not easy to set up and difficult to integrate into your site layout.
Fortunately, you're not the only one who has noticed this issue and the popularity of responsive sliders. WordPress contributors have created some great WordPress slideshow plugins that help smooth out the issues slider widgets often have. Many of them are both excellent and free, opening up many options for your site.
There are a number of WordPress slideshow options you can add to your site. You can make homepage full-width sliders, featured sliders, carousel sliders, and category sliders, all of which can look great with the right slider plugin. Here are some of the best WordPress slider plugins on the web, made to be secure, user-friendly, and great for just about any website.
WordPress slideshow plugins
Slider Revolution (premium, but the best in the game)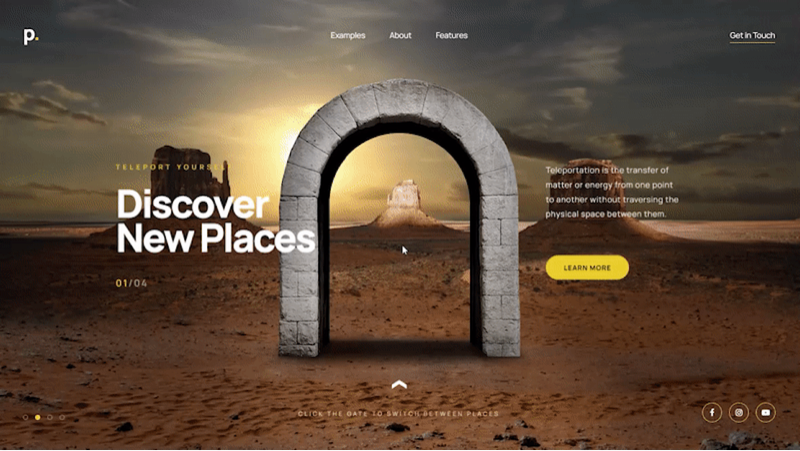 Slider Revolution is a great plugin for creating responsive WordPress sliders, web pages & stunning visuals even with zero experience.
By using it, you will exceed even the most unrealistic expectations with special effects, animations, and impressive designs.
There are over 200 Slider Revolution templates to get you started with this plugin. These customizable templates are NOT just for WordPress responsive sliders, but also for hero sections, web pages, WooCommerce content, and other content elements.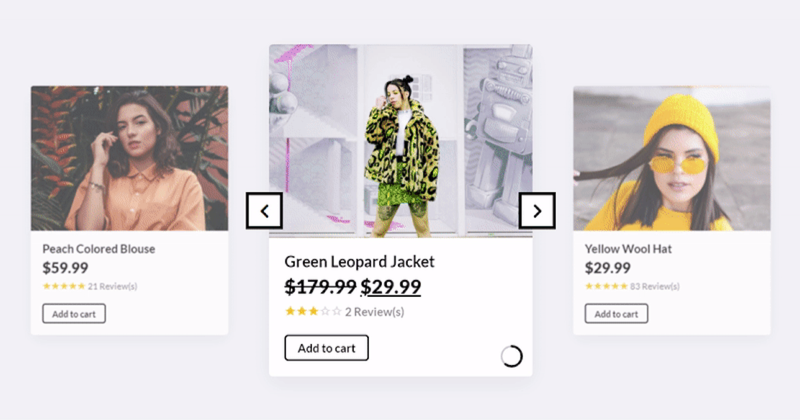 You'll be able to create everything a pro can do without writing a line of code and that is amazing.
You should check out what their template library offers you, and you'll never have to deal with the limitations of an average WordPress slider plugin ever again.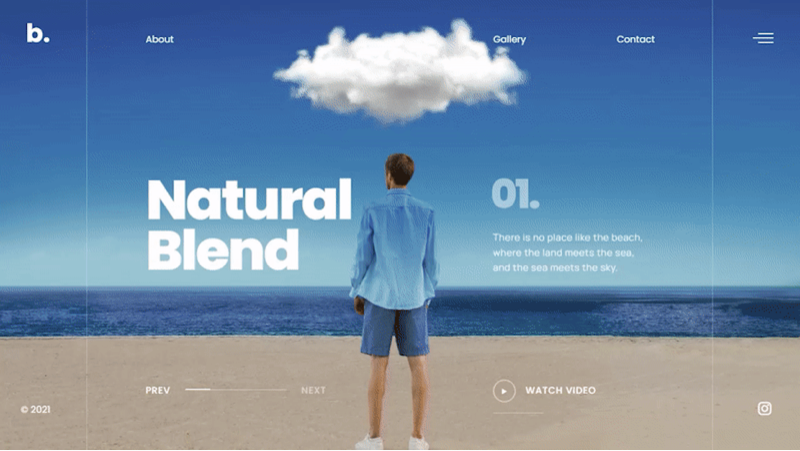 Did we mention there's a 2000+ elements library that you can use to turn your raw ideas into stunning visuals?
You've got a royalty-free media library at your fingertips all included in this cutting-edge WordPress slider plugin: background images, videos, object PNGs, font icons & SVGs, premade layer groups, and many more.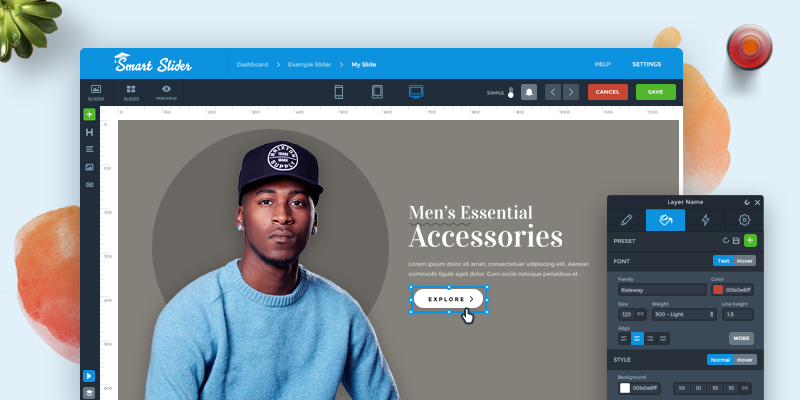 Smart Slider 3 is a fresh plugin for WordPress which is designed to let you create sliders with a live visual editor interface. It has packed in dozens of features which will allow you to create really outstanding sliders. The plugin has a very intuitive UI and a drag and drop live builder. The free version allows you to create any type of content based on layers, so only your imagination is the limit.
Smart Slider 3 is the best-rated slider plugin in the WordPress Plugin Directory with more than 500 reviews and 300,000 active installs. Even more, it is the most popular in terms of active install growth in 2019.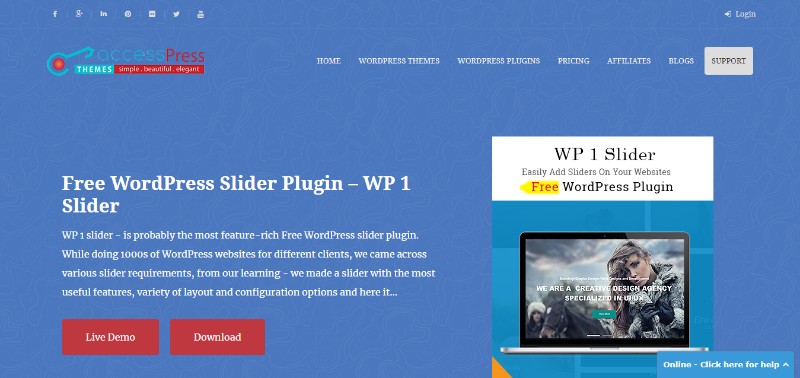 This is the top slider plugin for WordPress. It was created from years and years of experience by developers who have created websites from thousands of clients, created popular WordPress themes, and a number of other plugins. This free slider plugin has a number of features, including many which are only found in premium paid versions of other WordPress slideshow plugins.
The WP 1 Slider plugin is fully responsive. It adapts to any device, no matter its screen size and screen resolution. It's easy to use, too, allowing you to add an unlimited with shortcodes, configure the settings, and then customize it as you like.
There are many options for configuring the sliders in a modern and elegant way. The navigation options on your WordPress slideshow can be set separately and are intuitive for users to click. This plugin is easy to use, easy to install and is one of the best WordPress slider plugins out there.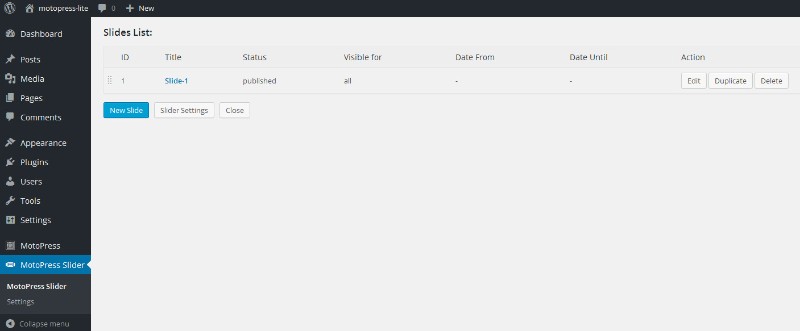 This is a great slider plugin that allows you to easily create beautiful WordPress slideshows. It has a drag and drop functionality. You can create an unlimited number of sliders with very little fuss. All of them will be completely responsive, fitting easily onto any size and type of screen.
There are three slider types in this slider plugin: Custom slider, Posts slider, and WooCommerce slider. Once you select one of them, you can customize it as you need. Responsive Slider by MotoPress has over 4,000 active installations and a rating of 4.5 out of 5 stars from the WordPress community.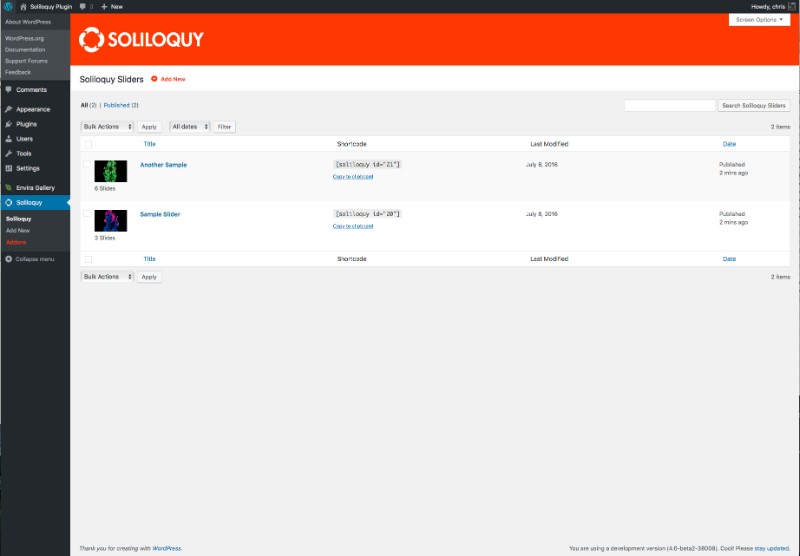 This slider plugin is a secure, robust, and well-optimized plugin. It creates responsive sliders using an easy interface you can use no matter what your level of technical savvy is. The results will look amazing. You can create an unlimited number of sliders with this WordPress slider widget that look great on all kinds of devices and screens.
To create the slideshow you want with this slider plugin, you can use a drag and drop interface. The user interface is divided into three simple tabs. One is for uploading images. Another is for customization. The third is for assorted miscellaneous settings like Search Engine Optimization.
This is a great WordPress slideshow plugin. It's easy to use and can create a worthwhile slideshow quickly that will work on a number of devices. It has over 80,000 active downloads and rating of 4.5 out of 5 stars from the WordPress community.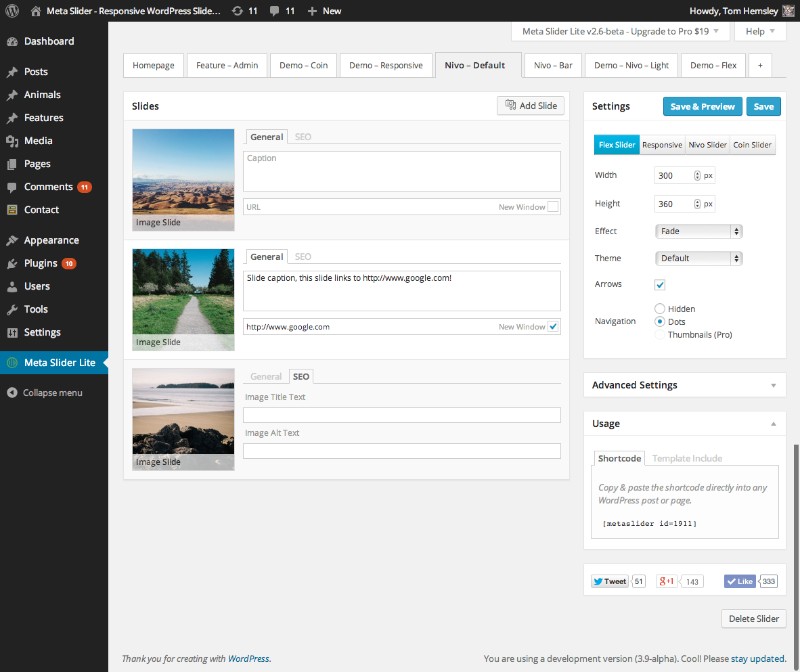 This is among the most popular WordPress slider plugins. It allows you to quickly create a beautiful WordPress carousel slider very quickly. Once you install it, all you have to do is select images from your media library, drag and drop them into the slideshow, then adjust your settings to include captions, links, and SEO tags. You can choose between Flex Slider 2, Nivo Slider, Responsive Slide, and Coin Slider formats. You can easily preview the slideshow before you place it on your website.
You can add the Meta Slider plugins to posts and pages. You can also use a shortcode or template tag to embed your slideshows wherever you want. It has been translated into 16 languages. It has over 900,000 active installs and has a rating of 4.5 out of 5 stars from the WordPress community.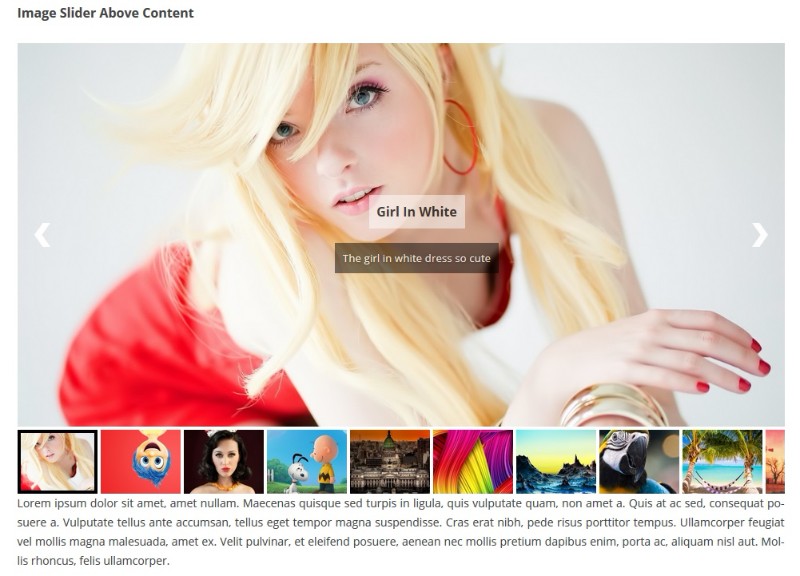 This is a great slider plugin for those who want their WordPress slideshow to use very little of their website resources. It doesn't have as many features as many other slider plugins, but it is very good at placing a simple slideshow on your site.
It allows you to adjust the height and width of your slides, as well as the navigation buttons and slide thumbnails. You can use shortcode to place the slider on any page or post you like. It has over 40,000 active installations and has a rating of 4.5 out of 5 stars from the WordPress community.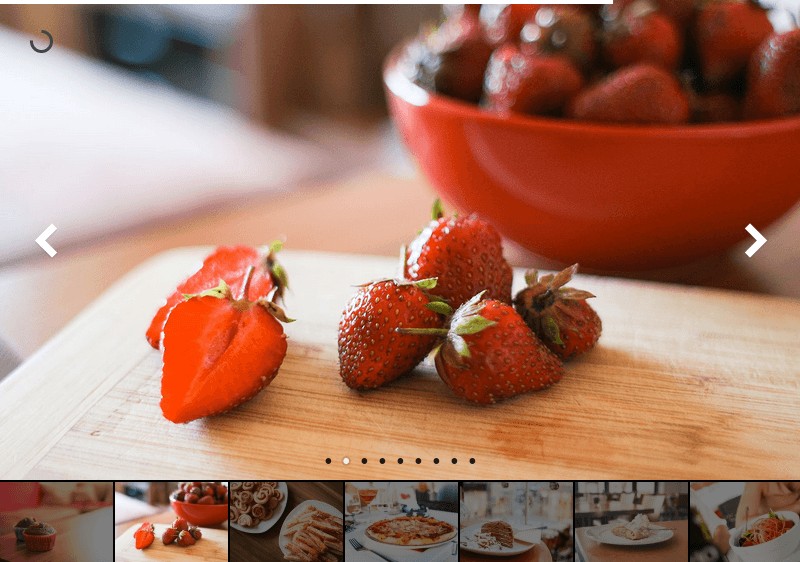 This free WordPress slider creates responsive image and content sliders. It allows for smooth transitions and touch navigation, both of which are features that users love.
This is not the best-integrated WordPress slider plugin, but it still works great with the platform. The interface seems like it came from somewhere else. It can look really amazing on many default WordPress themes. The numbers certainly back this fact up. It has over 100,000 active installs and a rating of 4.5 out of 5 stars from the WordPress community. There is also a paid Pro Version of the plugin.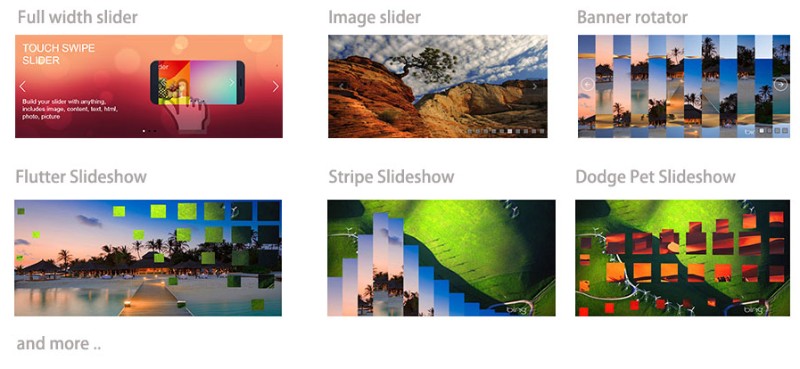 You can install this and create slider widgets in just minutes. You can add a title and set of descriptions to an unlimited number of WordPress slideshows. The slideshows are responsive and it works fine on both Android and Apple devices. While it has a little over 1,000 downloads, but it does have a 4.5 out of 5 stars from the WordPress community.
FAQ on WordPress slideshow plugins
How do I choose the best WordPress slideshow plugin for my site?
Well, it's kinda like shopping for shoes. You gotta find the right fit! Consider your needs. Do you want a simple image slider or something with transition effects?
Check out user reviews and ratings. And hey, always ensure it's mobile-friendly. Some plugins offer drag and drop slider builders, which can be super handy for those not too tech-savvy.
What's the difference between free and premium slideshow plugins?
Ah, the age-old question. With free slideshow plugins, you get the basics. But if you're looking for advanced features like layered slides or parallax effect sliders, you might wanna shell out some cash for premium slider plugins.
Think of it as the difference between a cup of instant coffee and a fancy latte from your favorite café.
Can I add videos to my slideshows?
Totally! Many WordPress slideshow plugins allow you to incorporate videos. It's like blending your favorite tunes with your favorite memories. Just ensure the plugin supports WordPress video slideshow features. And remember, balance is key.
You don't want to overwhelm your visitors with too much motion.
Are these plugins mobile responsive?
In today's world? They better be! Most modern plugins are responsive, meaning they'll look good on both desktop and mobile. But, you know, always double-check. Especially if you're using a full-width slider or slider with thumbnails. You want everyone to enjoy your slides, whether they're on a phone or a giant monitor.
How do I add captions to my slides?
Adding captions is like giving context to your photos. Many plugins offer a slideshow with captions feature. It's usually as simple as typing in a text box. So, whether you're sharing a memory or a product, your audience will get the full picture.
Can I customize the look and feel of the slideshow?
Oh, for sure! Customization is the name of the game. Whether you're into fade effects, slide animations, or custom slider templates, there's probably a plugin out there that's got your back. Dive into those slider customization options and make it truly yours.
How often should I update my slideshow plugin?
Keep it fresh, my friend! Just like you wouldn't wear last season's fashion, you shouldn't let your plugins get outdated. Developers often release updates for compatibility, new features, or security. So, keep an eye out for those slider updates and support notifications.
Do these plugins slow down my website?
A valid concern! While WordPress media display plugins can be resource-intensive, many are optimized for performance. But, like with all things in life, moderation is key. Don't go overboard with high-resolution images or too many slide animations. And hey, always test your site's speed after installing a new plugin.
Can I use these plugins with my eCommerce site?
Absolutely! If you're showcasing products, a WordPress content slider or carousel can be a game-changer. Just ensure the plugin you choose is compatible with your eCommerce platform. And, you know, maybe throw in a lightbox feature for that extra touch of class.
How do I troubleshoot if my slideshow isn't working?
Ah, the tech gremlins strike again! First, check for plugin compatibility issues. Maybe another plugin is causing a ruckus. If that doesn't work, dive into the plugin's support forums. There's usually a kind soul out there who's faced the same issue. And remember, a little patience goes a long way.
Ending thoughts on WordPress slideshows
Adding a WordPress slideshow to your site can seem like a massive challenge. With the right slider plugin, however, the process is simplified and the end result is something users will love.
If you enjoyed reading this article about WordPress slideshow, you should read these as well: