Whoever uses WordPress knows some things about taglines, but not enough to set them right. At wpDataTables, we take WordPress taglines seriously. Setting the WordPress tagline the proper way is not that easy.
You will need to learn more about the necessary settings, where to use the taglines, and how to write them so that they return more visitors to your website.
This article will contain information about all these factors that influence your WordPress tagline quality.
Table of contents
What is the WordPress tagline?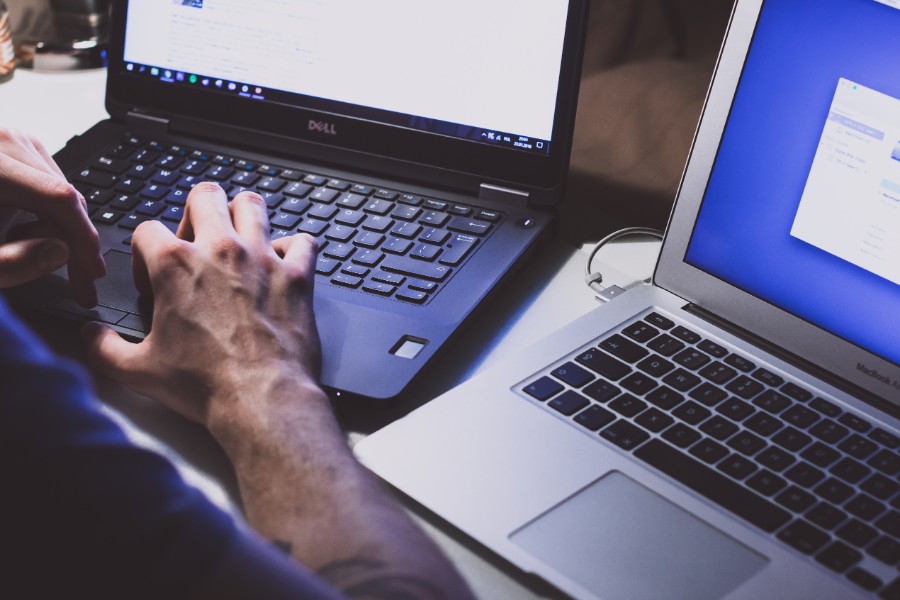 The WordPress tagline represents a short description of your entire website. Some people use the same tagline as the WordPress site title, while others set separate taglines to describe their websites more accurately. The WordPress tagline can be modified by accessing Settings and then General.
Where is the WordPress tagline located?

You can find them in two places. Either in the Appearance – Customize – Site identity panel, or in Settings – General.
The default WordPress tagline that sites get when they are created is "Just another WordPress site".
The WordPress tagline will show up on the search engine results page. Whenever people look for something and your blog matches their search, your tagline will be the complete text they see in the results.
Why is a WordPress tagline important?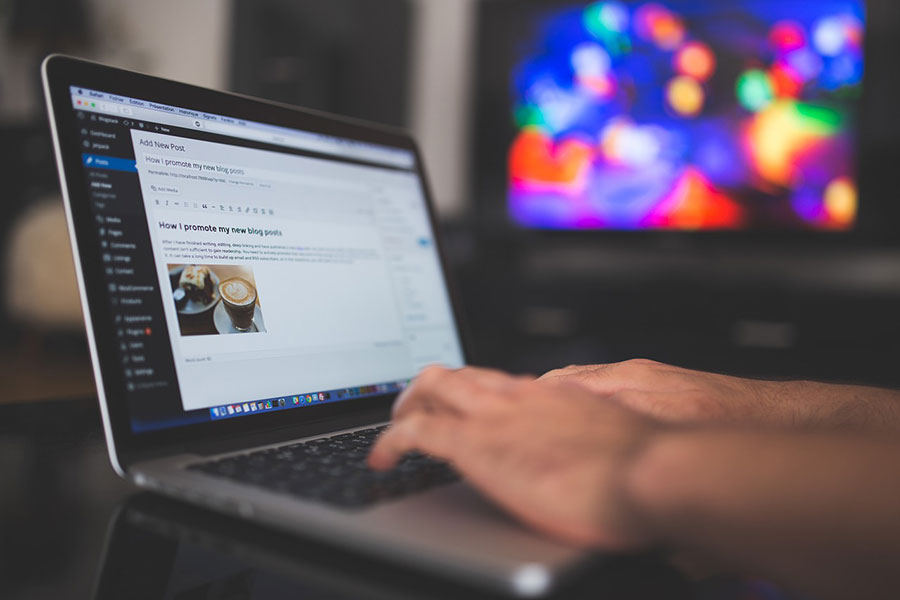 There are several reasons why a WordPress page title is so important. The site title and tagline are the very first thing that a person notices when they visit your website. Basically, the title of your website along with the tagline tells the visitor what your website is about. The title of the website is the actual website name, while the tagline is a short description of it that is kept underneath the title.
The first time a person builds a website creates a title and a tagline because they are required to. Usually, they don't pay much attention to these details and they are required to change them a while after. Optimizing a WordPress tagline can bring amazing results in the long run. The WordPress title and tagline are important because:
It communicates what the website is about (a specific niche)
It provides a preview of the content that is available on your site
It is a branding element
It is noticed by search engines, which means it is a relevant SEO factor
How to set up your WordPress tagline?
Change the default one
Obviously, the first step you need to do is to change the default WordPress tagline with one that you find relevant for the site.
If you didn't do that when you installed WordPress, you can go to Appearance – Customize, and then select Site Identity.
Writing a short sentence about your website that also fits your site title is perfect for the beginning. In order to do that, you can simply go to Settings and General in the WordPress dashboard.
Then, the default tagline text can be replaced with whatever you want. Another thing that you should know is that you can also change the site title from the same section of the settings.
Check the settings of your theme
The WordPress theme you use can influence the way the headline or the tagline is changed.
In order to find out more about the theme's settings, you need to read the documentation of the theme you are currently using. Check out the Appearance settings, under the Customize section.
How to write a good WordPress tagline?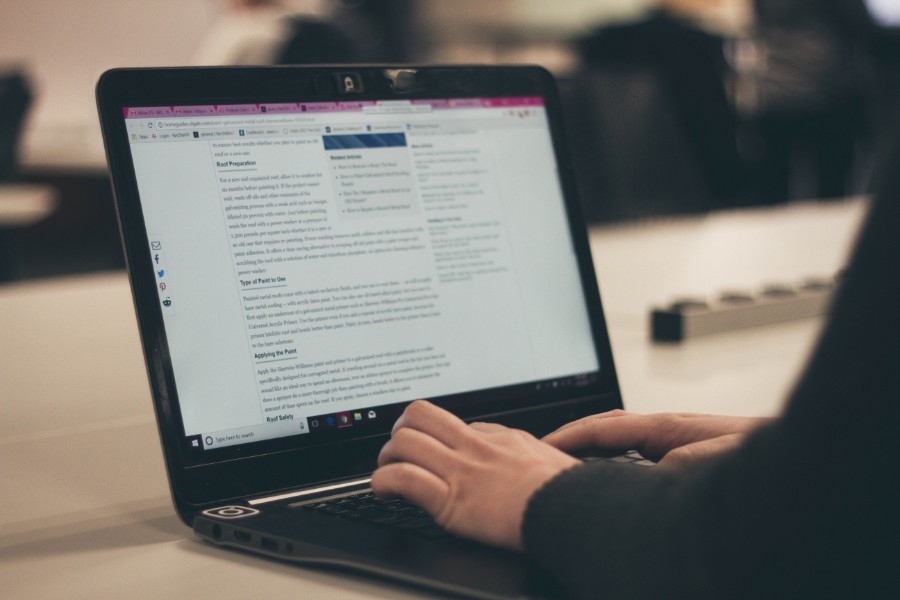 Writing good WordPress taglines is all about grabbing the attention of the users. You need to summarize what the website is about in just a few words. Google search results are only 50-60 characters long, so you need to be as concise as possible.
Stir the user's interest
There are a few principles to keep in mind when writing a WordPress tagline to make it effective. A WordPress page title and tagline are supposed to stir the user's interest in relation to the content you publish. Without a good site title and tagline – even though you may have great content – the user won't be tempted to click on your website because the tagline didn't convince them. This is the reason why you should follow these tips:
The proper length: the WordPress tagline should not be either too long or too short. The maximum impact is possessed by taglines that don't have more than 60 characters. A long tagline won't fully display, and you might not catch the main idea properly.
Try not to repeat your keywords a lot of times in the WordPress tagline: it will look spammy and people won't trust it. Try to provide context for your website content without being too pushy with more technical details such as keywords.
Be unique: the goal is to make people click on your website and they won't do it if you don't use catchy ideas that make them curious. Get creative with your branding details and your website's specifics and come up with something innovative and different from your competition.
Try to match your brand: use a voice that is characteristic of your whole brand. A good WordPress tagline has a memorable voice and a proper style that people will notice immediately.
Consider the style you want to use
The style you use reflects the website's level of professionalism, formality, and so on. The style should be selected accordingly to the niche that the website focuses on. Depending on the type of content you offer to your users, you need to select a style that encourages them to visit your website.
The WordPress title and tagline you use have to be relevant for the target audience you have selected. If you own a more formal website, you need to choose a formal style. A friendlier website requires an informal style. It all depends on what type of website you own and what message you want to transmit.
Include strong keywords
Search engine bots and algorithms care a lot about keywords. The WordPress title and tagline that you use are highly important for SEO purposes.
Use the proper keywords in the title and the tagline so that the search engine algorithms recognize your website and place it on the first page of results.
Focus on keywords that describe what your website presents. Do some keyword research beforehand and see which of them are relevant to use in your situation.
Incorporate your tagline with your branding
Optimize your WordPress title and tagline, and content as a whole. All elements that have to do with your website's branding should match. The style you use for the title and tagline must be the same you use for the content and so on. When you work on your website, work for it knowing what your brand is and what you want to transmit.
Hey, did you know data can be beautiful too?
wpDataTables can make it that way. There's a good reason why it's the #1 WordPress plugin for creating responsive tables and charts.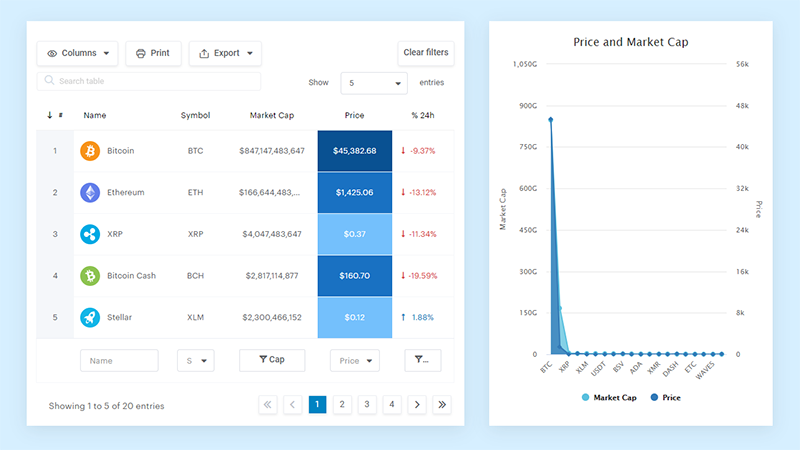 And it's really easy to do something like this:
You provide the table data
Configure and customize it
Publish it in a post or page
And it's not just pretty, but also practical. You can make large tables with up to millions of rows, or you can use advanced filters and search, or you can go wild and make it editable.
"Yeah, but I just like Excel too much and there's nothing like that on websites". Yeah, there is. You can use conditional formatting like in Excel or Google Sheets.
Did I tell you you can create charts too with your data? And that's only a small part. There are lots of other features for you.
Ending thoughts on how to write a WordPress tagline

When working on your WordPress tagline, you should consider that visitors spend less than a minute on search results.
If their attention is not grabbed at that minute, your chance to turn them into regular visitors or clients is forever lost. Apply the tips you found in this article to create the best taglines for your WordPress site.
If you enjoyed reading this article on writing a WordPress tagline, you should check out this one about how to change font color in WordPress.
We also wrote about a few related subjects like WordPress dashboard login, WordPress header, WordPress multisite, WordPress stuck in maintenance mode, website maintenance cost, how to password protect WordPress site and how to disable comments in WordPress.