Most people hate them: watermarks in photographs. Yet, they serve an important purpose. They prevent others from sharing pictures online without sharing credits.
There are ways to remove watermarks from images. A skilled Photoshop user and Google can erase them. Still, most users are not bothered to do that, so the watermark helps the maker of the photo to receive the rightful credits.
Many photographers and designers have discovered the benefits of using a WordPress page to show off a portfolio. An online portfolio is great to bring creative work to the attention of potential customers.
it is important to protect the images that it contains. Everyone can access an online portfolio page. So, how to watermark images is the question. A watermark plugin might be the solution to the problem.
What this article includes:
A collection of some of the best WordPress watermark plugins.
A detailed review of each watermark plugin.
A summary of the main features of each WordPress watermark plugin.
And more.
Plagiarism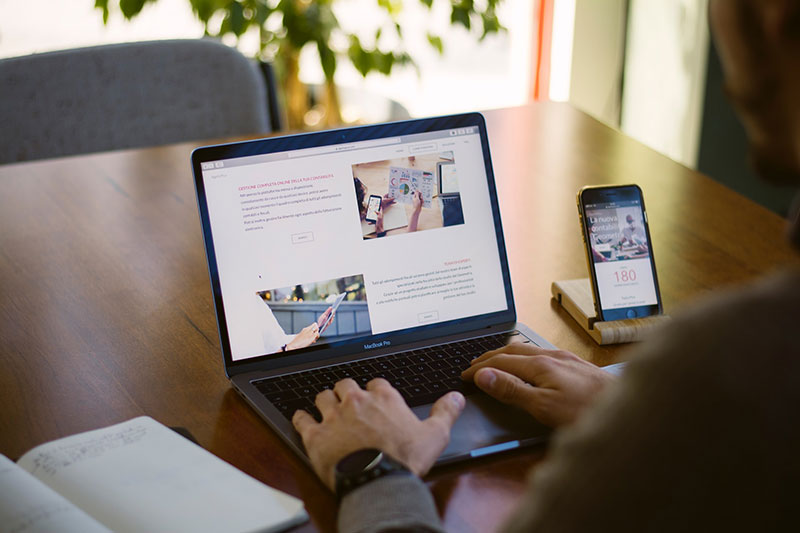 Plagiarism poses a serious problem in our modern society. On the one hand, other people's work is an essential source of inspiration and what our predecessors have made can teach us much. Think, for instance, of the roots of music genres like rock & roll and hip hop. They would not exist without inspiration from other musical styles. Relying too much on other people's work may constitute stealing.
Most of us are familiar with watermarking. It lays a faint, branded design on top of an image. It marks an image as genuine or claims it as the author's property. If the watermarking is done properly, it does not obscure the image, nor does it impact a visitor's viewing experience. But it does prevent others from stealing the image.
The more beautiful and original the artwork is, the more likely it becomes that other websites start using it. Hence, using watermarks from the very launch of the website is a smart idea. The images can still be downloaded and used on other websites without consent, but everyone will know where they came from and who the real author is.
List of WordPress Watermark Plugins
Easy Watermark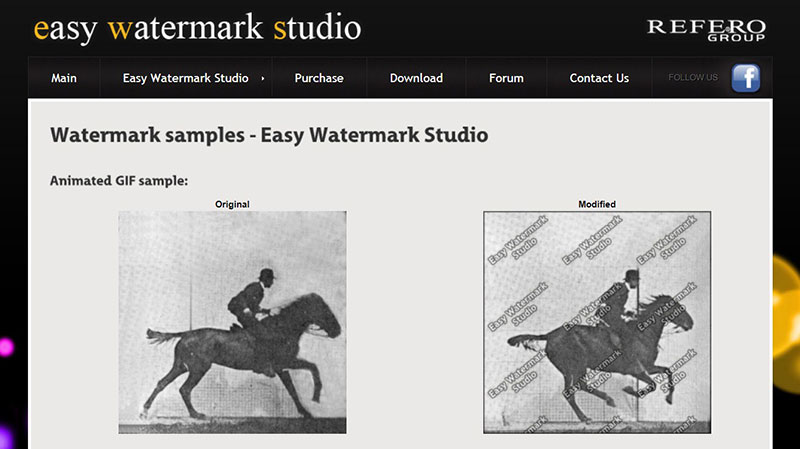 Easy Watermark is a plugin that can add a watermark on photos automatically when they are uploaded to the media library. It has a manual option too. The user can watermark existing images, either one by one or by folder.
Easy Watermark can add images or plain text as watermarks to a picture.
Features of this plugin include:
All image sizes can be watermarked, from thumbnails to full-size images.
Watermark images from JPG, PNG, or GIF
Watermark opacity settings from 0-100% in JPG and GIF files.
Full support for transparency and alpha channel in PNG and GIF files.
Text watermark created with True Type Fonts.
Customizable text color, size, and rotation.
The text watermarks are particularly useful to show the name of the creator. The watermark can also contain additional information, like the upload date. The text can be automatically generated and added. Easy Watermark provides support for various fonts:
Arial
Arial Black
Comic Sans MS
Courier New
Georgia
Impact
Tahoma
Times New Roman
Trebuchet MS
Verdana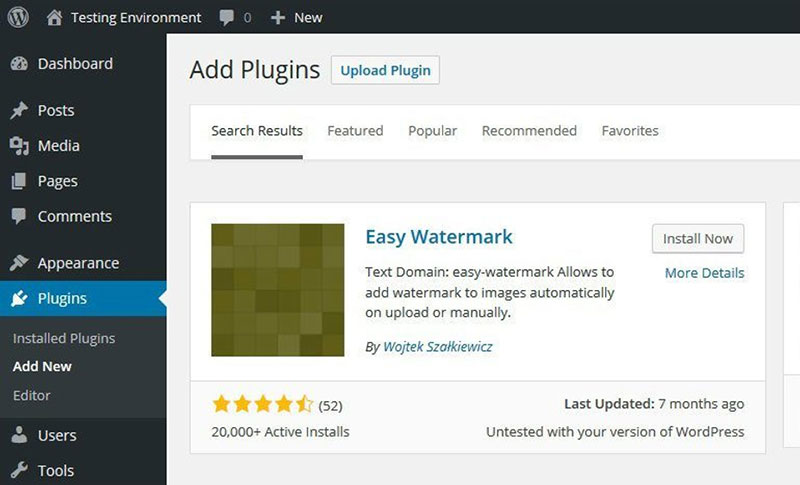 Installation and activation are easy. Go to the WordPress dashboard and go to Plugins > Add New. Enter Easy Watermark in the search bar and press Enter.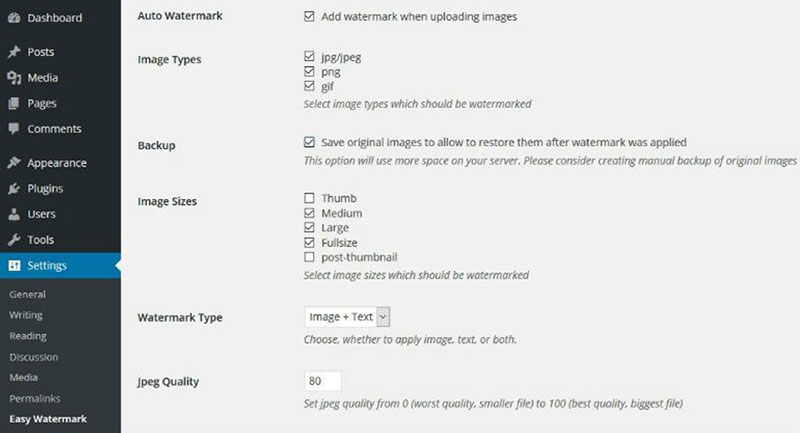 After activation, go to Tools > Easy Watermark in the left-hand panel. To create a new watermark, click Add New Watermark. Now, choose a title and type of watermark.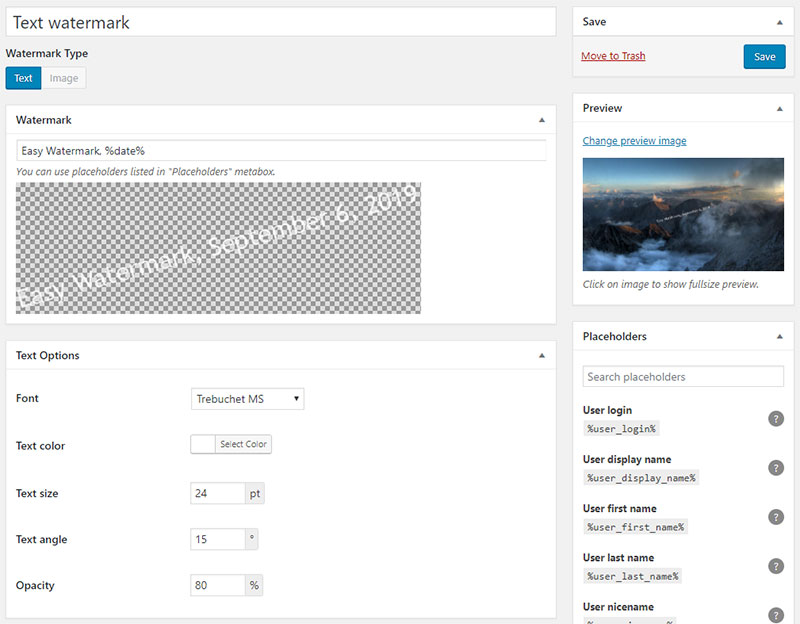 In the case of using a text watermark, change the font, color, size, opacity, and angle as desired. Simply press the button to add a watermark to the selected images. Select the images again, and click Restore Original Images to remove the watermark.

Easy Watermark can store different preset watermarks and can apply them to the selected images. The options for adding watermarks will be shown on the right side of the screen. Replace a watermark by selecting a different one and apply it to the previously watermarked photo. The plugin will give the option of restoring the original image.
Image Watermark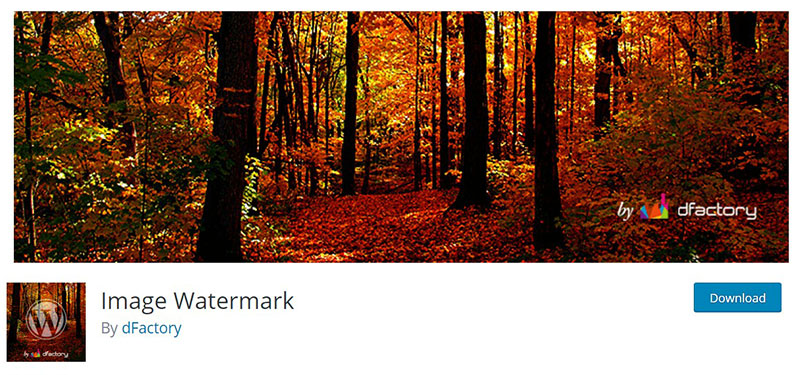 Image Watermark is a WordPress plugin for watermarking photos with text, an image, or a combination. It watermarks pictures that are added to the media library automatically, or it bulk processes existing images. If desired, Image Watermark can remove watermarks from photos. It's a great option if you don't want to use a tool with photo editing online capabilities.
Features of this plugin include:
Bulk application of watermarks to the entire Media Library.
Application of a watermark to images already in the Media Library.
Support for ImageMagic and GD Library.
Image backup.
Watermark removal.
Adjustable positioning.
Watermark preview.
Customizable watermark offset.
Selective application to post images.
How to install Image Watermark: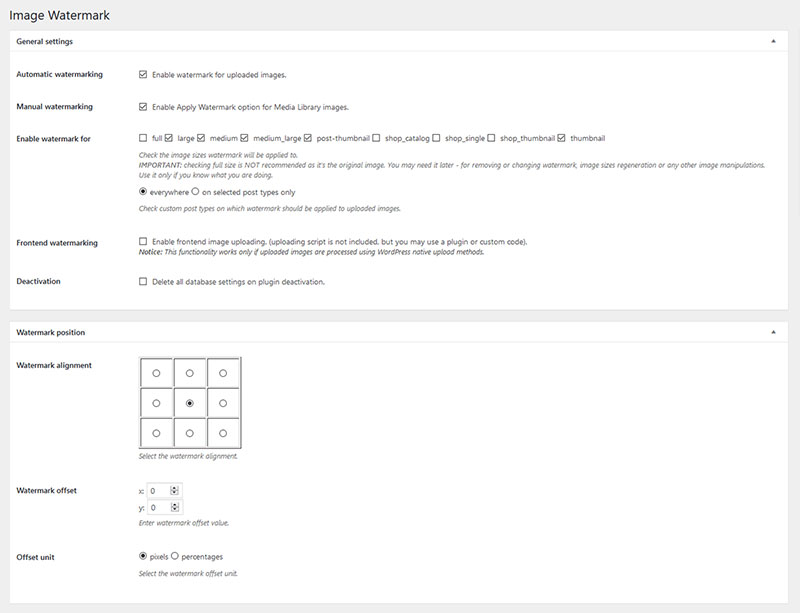 Install the Image Watermark plugin. To do this go to the WordPress.org plugin directory, or upload the files to the server.
Activate the plugin. This is done in the Plugins menu in WordPress.
Go to Settings in Image Watermark. Set the options for watermarking images.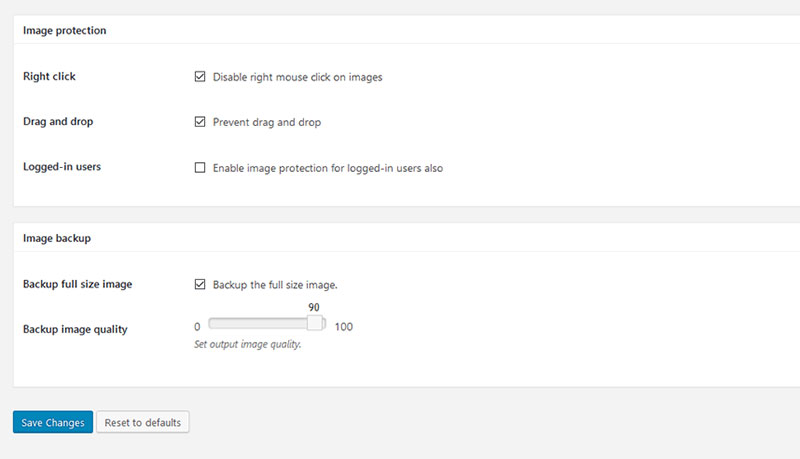 Enable watermarking to apply the watermark to images that are uploaded to the library. Alternatively, go to the library to apply the watermark to individual files.
WP Photo Album Plus

The name WP Photo Album Plus does not do this plugin complete justice. It is so much more than just a photo album plugin. It customizes multimedia content, manages, and displays.
Although it is not primarily a watermark software, it does have that functionality. It can add text or images as a watermark. Because it does not focus on custom watermarks, it lacks some of the specialized features that other options in this list have.
Features of this plugin include: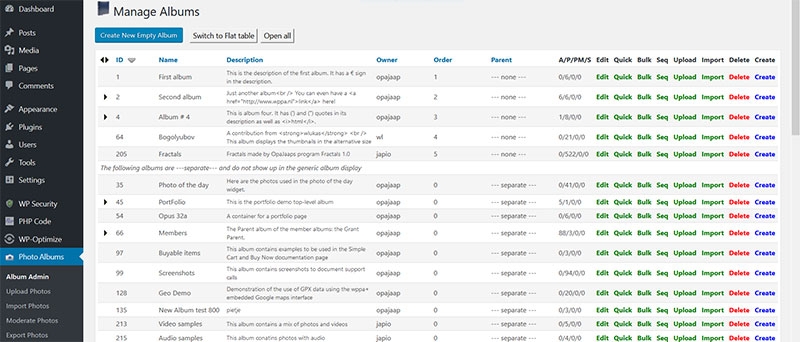 It manages a limitless number of albums and their sub-album. It handles a wide variety of multimedia file types.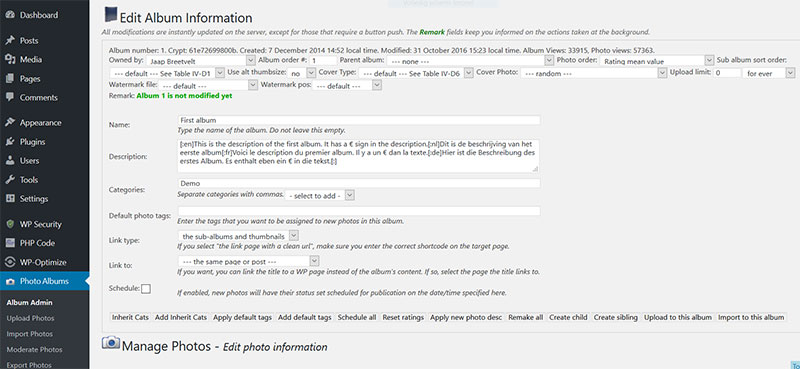 Customizable display sizes, either static or fully responsive.
Full control over links from any type of image.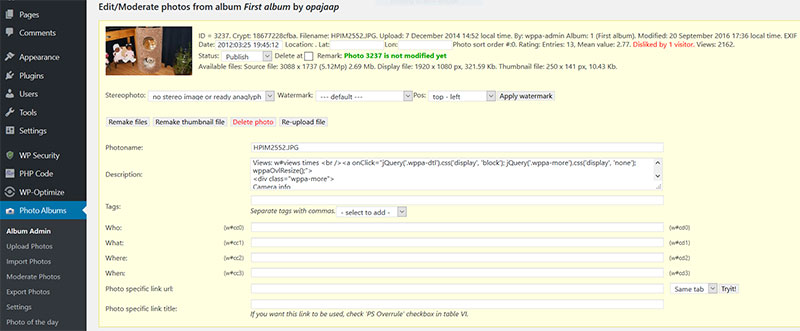 Personalization of metadata. Item descriptions support Exif and IPTC.
Up to 10 custom-defined metadata fields.
Front-end uploads.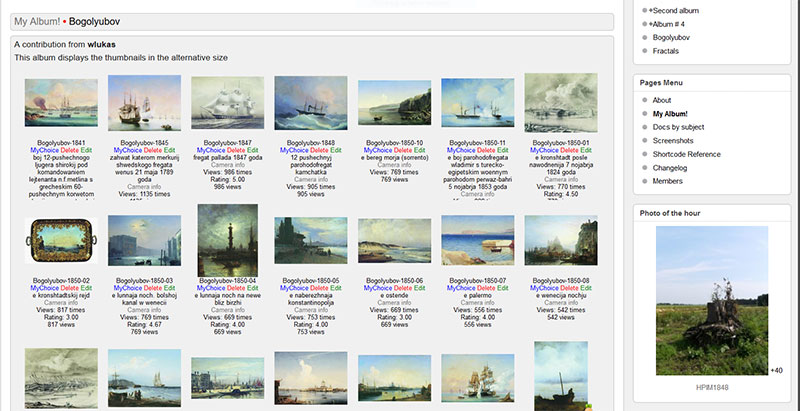 Bulk imports.
Lightbox overlay
Google Maps integration to display maps based on photo GPX exchange and Exif data.
Ending thoughts on how to watermark images
Above is just a selection of watermark software. There are plenty of choices with a variety of features. Many of them offer a free trial to test out the features.
One such choice is Watermarkly which is an alternative to plugins for those who prefer to process images on their computers or phones before uploading them into WordPress. You can also use the tool to crop, resize and compress images.
Working in a creative field brings the need to protect new work. Sadly, with the use of the internet, unauthorized use of someone else's work is very easy and often goes unnoticed. Watermarking is an essential way of protecting work. Ideas are unique and personal, so let no one steal them. The watermark plugins above are there to help protect and prevent theft.
If you enjoyed reading this article on how to watermark images, you should check out this one on how to delete WordPress themes.
We also wrote about a few related subjects like how to check the WordPress version, creating a comparison table with WordPress plugins, how to upload an HTML file in WordPress, where are WordPress pages stored, and why is WordPress so hard to use.