Do you have a WordPress site that you can't wait to release to the world? To create excitement for your site, it's a great idea to start advertising in advance. But what if it's not quite ready yet? That's when a WordPress coming soon plugin comes in handy.
Put links to your website all over town. Then sit back and let the plugin do all the work of creating hype and anticipation. When people click on your site, they'll see that your new project is coming soon. If they're hooked on the idea, they'll wait with bated breath until the day you launch.
Construction banners or pages can take a lot of time to create so one of the possible options could be the use of banner creator software. What you really want to spend your time on is your new site, though! So, let a wonderful WordPress coming soon plugin create an effortless 'page under construction' template that you can activate and deactivate with a few clicks.
Read on to check out the best WordPress coming soon plugins for 2019 in this article created by our team at WpDataTables. By the way, if you're interested in creating beautiful WordPress tables, you should check out our plugin.
WordPress Coming Soon Plugin examples
Coming Soon Page – Responsive Coming Soon & Maintenance Mode

The Coming Soon plugin is one of the top WordPress resources out there and it offers many amazing features for free that you can only find in a premium plugin. Settings are as user-friendly as it can be, you can set up your coming soon page with one click. You can, also, customize it in many creative ways, setup custom logo, background graphics, custom content, subscribe forms, popular social networks icons, colors, SEO friendly, and many more.
Coming Soon and Maintenance Mode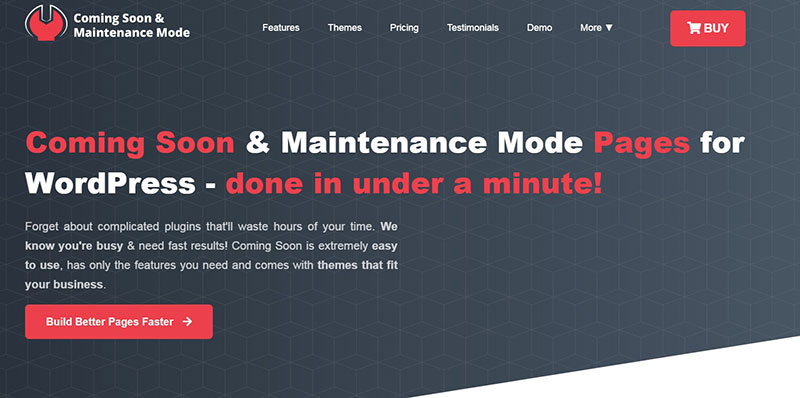 Coming Soon and Maintenance Mode is a paid plugin that offers a demo of the product and a 7-day money-back guarantee. This lets you get a tour of its functionality before deciding whether it's the right plugin for you.
The product includes over 1 million free images to use on your site. It also offers more than 100 customizable themes. No matter what your brand colors are, you can match your new page to them in minutes!
It's simple and intuitive and comes with all the features you need to create a coming soon page that draws in traffic and leads before you even go live.
Maintenance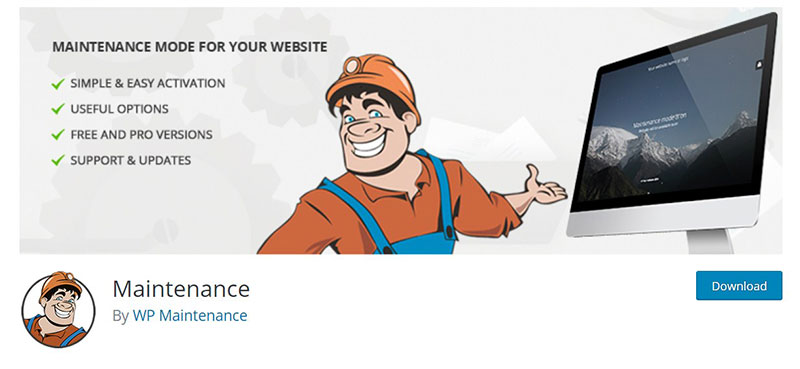 If you're after a super simple WordPress coming soon plugin, look no further than Maintenance. Used on more than 400,000 WordPress sites, it can be tailored to suit any business. It also integrates with other plugins for even better functionality.
Upload your own logo and use your brand colors. There's nothing more off-putting than a generic coming soon page. Make yours your own and engage your readers.Maintenance lets your WordPress site administrator temporarily close the site at any given moment.
What visitors will see is a beautiful page telling them your site is unavailable, enticing them to return later.
Divi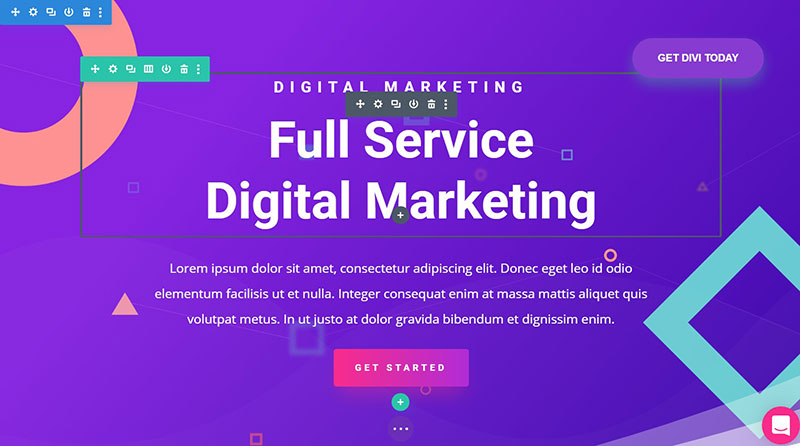 Divi is another popular option to create your WordPress coming soon page. With a visual editor and a vast range of page creation tools, it's an excellent choice for whipping up a dazzling coming soon WordPress page.
You don't need to be a professional designer to use it either (although you can be). Newbies will enjoy its easy to use functionality, while power-users will appreciate all the bells-and-whistles it offers. Incredible custom pages can be created by anyone easily with Divi, and to top it off, it comes with free coming soon page templates.
Launcher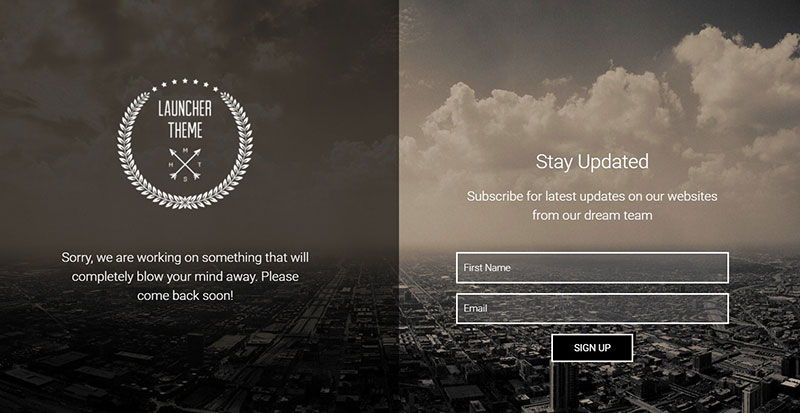 Launcher offers every basic feature you'll need for your WordPress coming soon or maintenance page. It's a great coming soon WordPress plugin for a brand-new business. Wow your visitors with a picturesque page and encourage them to board the hype train.
They offer ready-made templates, or you can create your own. You can add a timer, counting down until your project's release. Or how about adding a contact form to register interest? Launcher can do it all!
Launcher integrates seamlessly with other plugins. These include MailChimp, Campaign Monitor, Get Response, and Feedburner.
Simple Maintenance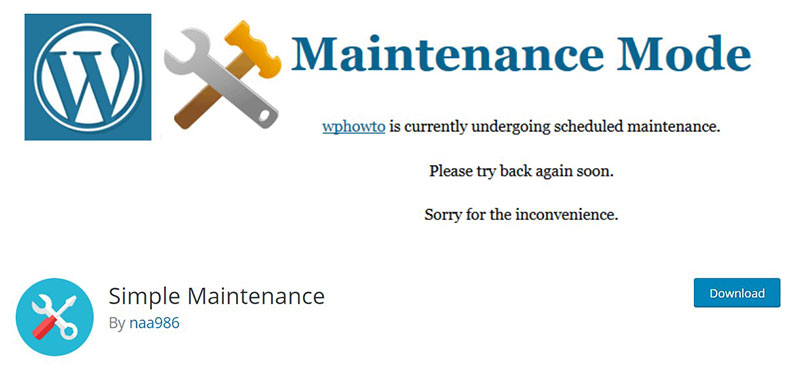 If you just want a truly simple coming soon plugin, Simple Maintenance is for you. Once installed, it shows a temporary maintenance page to visitors. This lets you spend your time maintaining your site in the back end.
This plugin doesn't need any setup, just turn it on and the maintenance mode will be enabled. The page will be viewable from mobile devices thanks to the HTML5 layout.
CMP – Coming Soon & Maintenance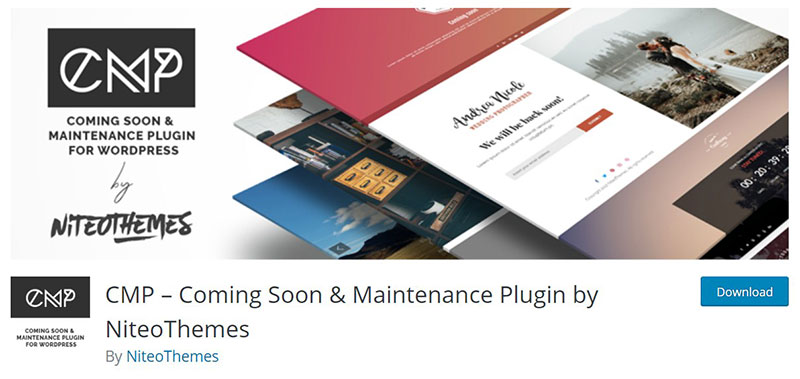 Premium coming soon WordPress pages require a premium plugin. CMP – Coming Soon & Maintenance is the perfect solution. Even better, it's free!
This product is extremely easy to use. With just one click, activate your maintenance or coming soon page. Set your own logo, colors, and SEO.
You can enable CMP only on certain pages with a whitelist-blacklist option. With no ads, CMP is the perfect option for you.
WP Maintenance Mode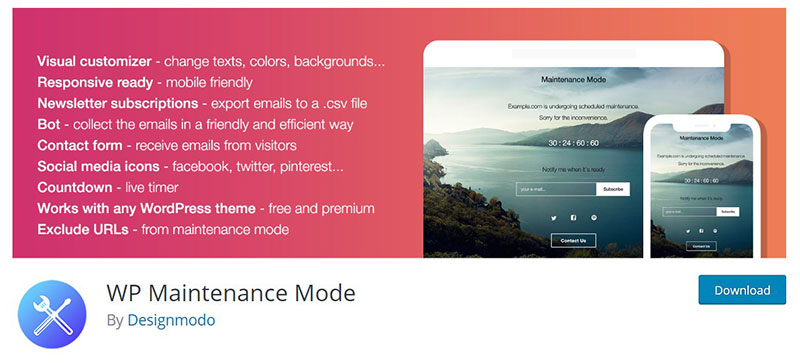 Another free option, WP Maintenance mode offers all the basics. If you just want a simple WordPress coming soon plugin, this is it. It will integrate well into any WordPress theme. With responsive design and pre-set templates, it looks great as well.
Coming Soon Booster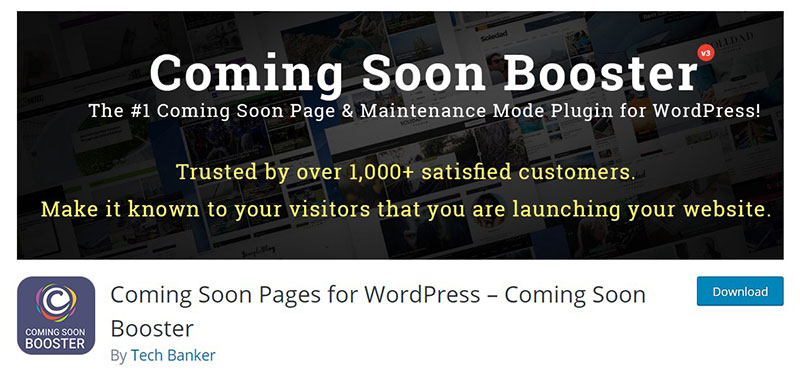 The Coming Soon Booster offers a template with a countdown timer and subscription form. Putting this up will look infinitely better than a 'page not found' message. It's customizable so you change the page to suit your style.
In just minutes, you can have your simple coming soon page up and running.
Elementor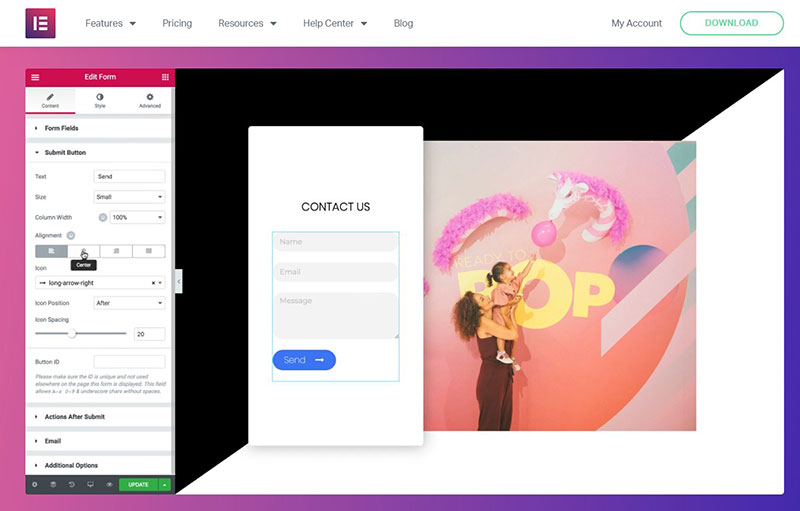 Another wonderful WordPress coming soon plugin (and so much more), Elementor helps you create stylish custom pages of all kinds. To get more visitors to your site, it really helps to have an eye-catching coming soon page.
That's where Elementor comes in. It lets you tailor your coming soon page to suit the most demanding requirements you might have. You can even create an entire long-form landing page just to build excitement and attract interest.
Easy Coming Soon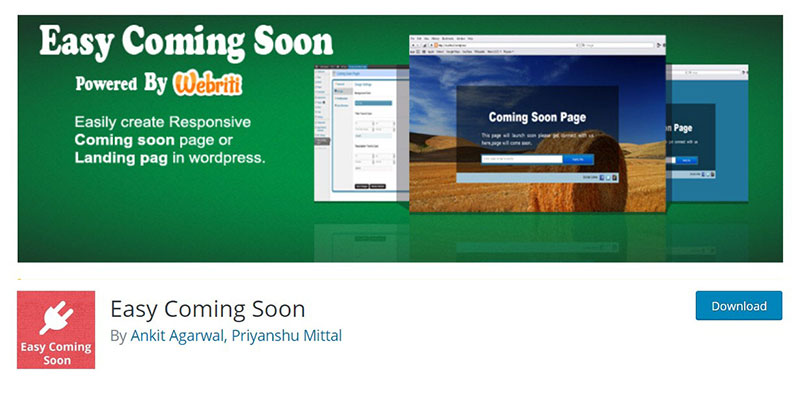 Easy Coming Soon specializes in —you guessed it —coming soon pages. This WordPress coming soon plugin makes it easy to create a coming soon page in minutes. Imagine your visitors being greeted with a beautiful page explaining that your newest project will be launched soon.
This plugin works with any WordPress theme. It promotes social sharing which will help build your brand recognition and warm up your leads before you launch. Tailoring a page for your business has never been easier.
Slim Maintenance Mode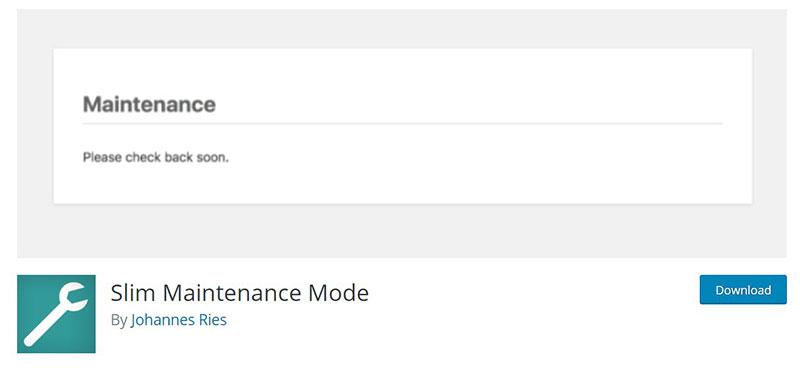 If you want a click-and-go plugin, Slim Maintenance Mode is ideal. Just turn it on and a nice maintenance page will appear. No extra work needed, and no unnecessary features to add confusion. Download it if you're after a quick and simple solution.
Under Construction Page Plugin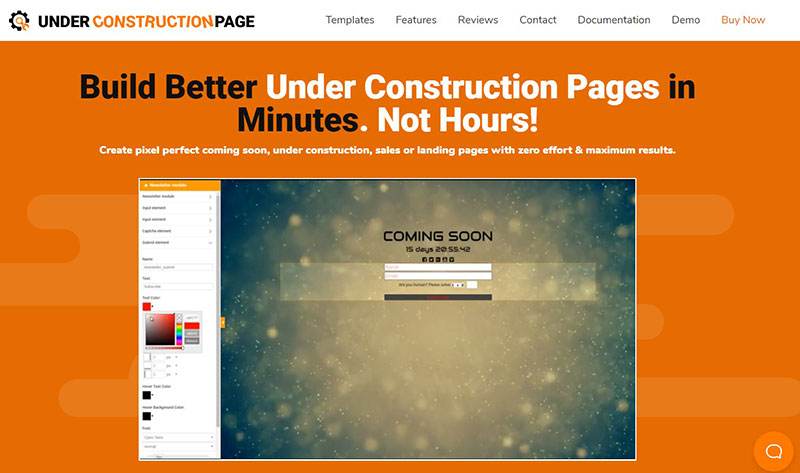 The Under Construction Page plugin can be used to create landing, maintenance, and coming soon pages with ease. With more than 200 templates, it's straightforward to create a stylish page for your site. It even offers new templates every week.
This is a great option for a drag-and-drop builder that keeps design simple.A coming soon page in WordPress has never been easier to create.
Coming Soon Viral Page by Growtheme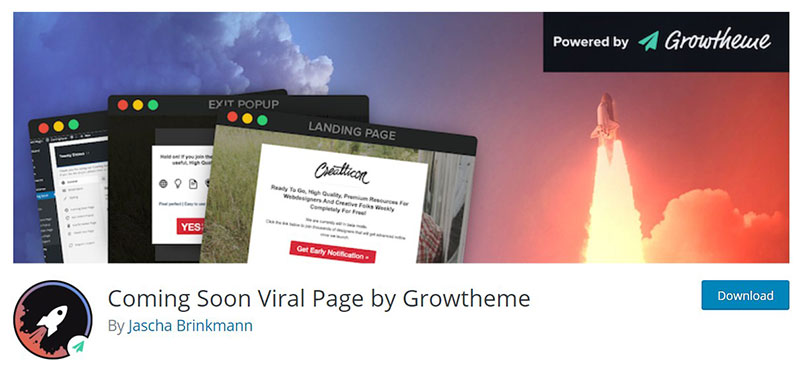 Go viral with Coming Soon Viral Page by Growtheme. It's completely free but admittedly rather basic. Colors, logo, and background can be changed but that's it. It does offer help with marketing, offering a function to sign up email subscribers before your site goes live.
IgniteUp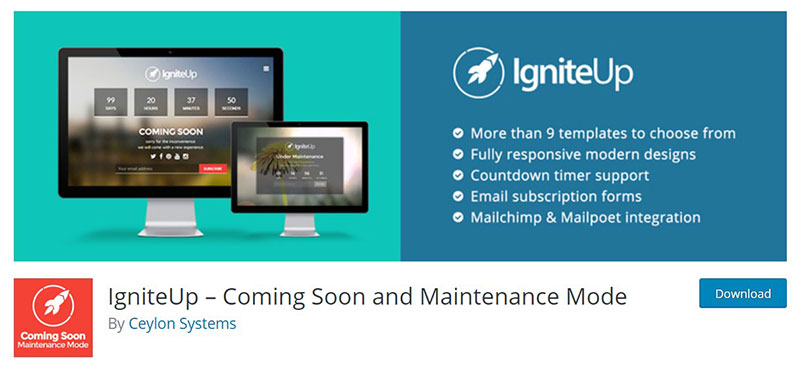 IgniteUp is simple but comes with everything you need for a basic responsive coming soon page. It also offers Mailchimp, Campaign Monitor, and MailPoet integration so you can start building your email list even before day one.
SeedProd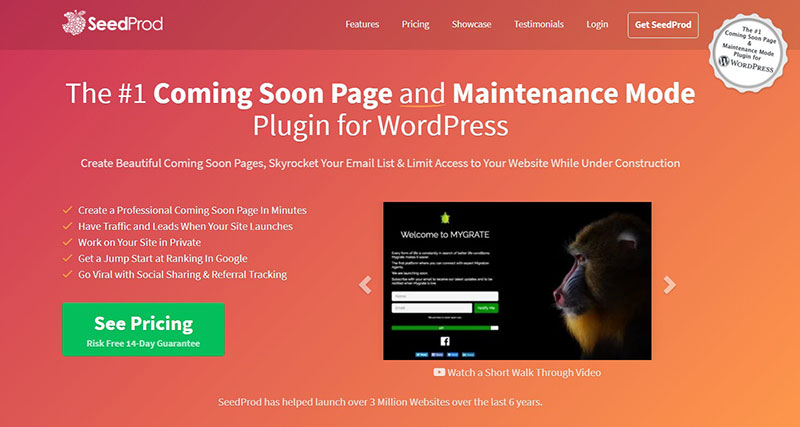 SeedProd is a great option for your WordPress coming soon plugin. If you want to be able to completely customize your page under construction template to match your brand, this is the one for you.
There is also a maintenance mode which lets you put a friendly notice to your readers that the site is not functioning currently, but will be back soon. This is super handy for when you're performing website maintenance in the future.
It integrates effortlessly with any WordPress theme and is intuitively responsive. In addition to being able to collect email addresses from interested visitors, it also contains a social sharing feature so others can share the page. This will assist in building hype for your new project.
Also, if you want to sell your WordPress design skills, you may need a tool that helps you present your best work and convinces clients to pull out their credit card. Try using proposal software and a professional WordPress website design proposal to show your best work and make a compelling offer to your clients.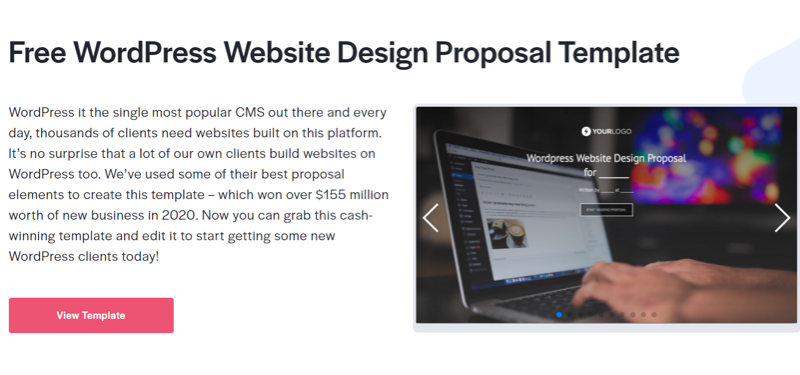 FAQ on WordPress coming soon plugins
Why would I need a WordPress Coming Soon Plugin?
Well, when you're building a new website or revamping your existing one, you might not want your visitors to see all the behind-the-scenes mess.
A Coming Soon or Under Construction page can be a placeholder, offering a sneak peek or just telling folks, "Hey, awesome stuff is on the way!"
How do I set up a maintenance mode with these plugins?
It's usually a breeze! Once you install and activate the plugin, head to its settings. Look for an option like "Enable Maintenance Mode" or similar.
Some even have fancy countdown timers or custom designs to pick from.
Are there free WP coming soon page options available?
Absolutely! WordPress is known for its vibrant community, so there's always a mix of free and premium plugins. Free ones might offer basic features, but hey, they often do the trick! If you need more bells and whistles, consider upgrading.
What's the difference between under construction and coming soon?
Not much, really. It's mostly about wording. "Under Construction" gives off the vibe of "We're still building," while "Coming Soon" feels more like "Stay tuned, something cool's launching!" But when talking about plugins, both terms often mean the same thing.
Can I customize the landing page using these plugins?
For sure! Most plugins allow you to tweak the design, add your own images, or even embed videos. It's all about making that teaser page or placeholder resonate with your brand and message.
Why add a countdown timer?
It creates buzz! If you've got a specific launch date in mind, showing a timer ticking down can build anticipation. Makes folks curious and eager to see what's behind that WP website placeholder.
Are these plugins hard to uninstall once I'm ready to go live?
Nah, it's pretty straightforward. Once you're ready to unveil your site, go to your WordPress dashboard, deactivate the plugin, and voilà! Your main site is up and running, sans the maintenance mode page.
How does a WordPress splash page plugin differ?
A splash page is typically a single page a visitor sees before accessing the main content. It might have a promotional message or an age verification check. Coming Soon plugins, on the other hand, are like "hold the phone, we're not ready yet" signs.
Can I collect emails with a pre-launch page?
Yes, you can! Many plugins have built-in features for this. It's a great strategy, actually. Why not build your email list while you're gearing up for the big reveal? That way, once you're live, you've got an audience ready and waiting.
Is there any downside to keeping my site in WP pre-launch for too long?
Well, yeah. If search engines see your site as "coming soon" for an extended period, it might impact your initial SEO efforts. Plus, you don't want to lose potential visitors' interest. Always best to strike while the iron's hot!
Ending thoughts on these WordPress coming soon plugin options
Once you've launched your site, you might think you'll be done with your chosen WordPress coming soon plugin, but the usefulness of these plugins doesn't end there. There are many times that you'll need an under construction or maintenance page, ready to be switched on at a moment's notice.
Spend less time on your coming soon page and more time on your site with one of these tools, and make sure you save your templates for scheduled or unexpected downtime. This way, you'll be able to create that all-important launch hype, and you'll also never have to worry about turning away visitors with an ugly maintenance page in the future.
If you enjoyed reading this article on WordPress coming soon plugin, you should check out this one about WordPress payment plugin.
We also wrote about a few related subjects like WordPress popup plugin, WordPress archive plugin, WordPress scheduling plugin, WordPress cookie consent and WordPress timeline plugin.