What is a lightbox in WordPress? Why is everyone suddenly using it? I guess you have not been following the latest trends in web design. WordPress lightbox is a, well, box that shows up on your screen and displays your media files the way you want to while keeping the page behind it in the dark.
Adding a lightbox to your website creates a more elegant and professional look to it. Besides, the pop-up will show your readers the content they clicked on without ever leaving the page.
Other lightbox alternative uses include the displaying a video, a WooCommerce product image, or even the ability to create forms for creating an email list. It also gives you many customization options for your images such as adding captions, descriptions, borders.
Psst! Adding captions and descriptions is a great way to rank up in search engines.

Technically speaking, you only need one WordPress lightbox plugin to achieve the desired effect, but since there are a plethora of choices, we are going to list those we think are the best.
It is time to add lightbox to WordPress!
Which WordPress lightbox popup is the one for me?
When you look at any list of lightbox plugins, the first question you should ask is how responsive the plugin is?
This is important because not all images are the same size, so the plugin has to be able to adjust the size of the lightbox for each added image. Plus, it must have the ability to adjust depending on the device the visitor is using. Having a responsive lightbox for WordPress is mandatory.
Next thing on the check-list is the option to choose a wide selection of templates and settings. After all, displaying your images the way you want is what lightbox is all about.
Then, look for the plugins that suit your website's needs. Some plugins can display videos; others allow you to add HTML code to your simple lightbox, have social sharing buttons, or show a photo gallery.
In the end, you might be looking just for a simple lightbox to do the job.

The first plugin on the list adds a lightbox to your website which displays large versions of the images, image links, videos and galleries. It is optimized for mobile devices and supports WooCommerce gallery.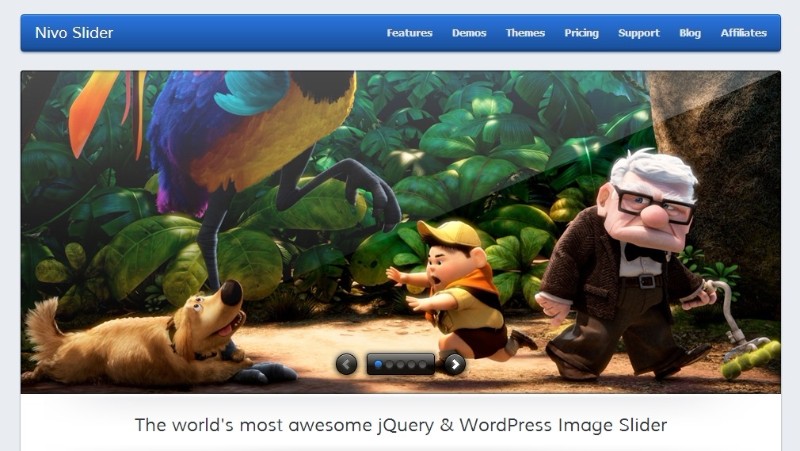 Nive Slider offers the best lightbox for creative bloggers and website owners!
Are there any photographers here? Great, this plugin is for you! Nivo Slider adds beautiful lightbox slideshows and galleries to your pages and posts. Finally, an elegant way to display your media files!
Here's how it works.
Firstly, you create a slider or gallery, choose your preference, and then hit "Publish". Copy the shortcode and paste it in the page or post you want it to show up. You can play with transitions, sizes, the number of slides, slide speed and theme.
A lot of customization for a small price!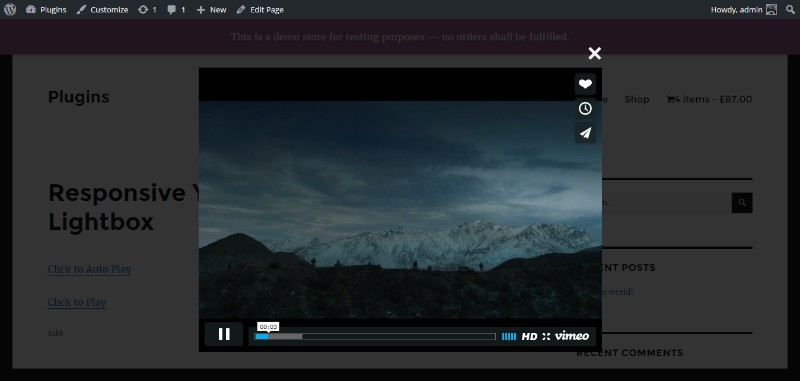 This plugin offers an excellent and simple WordPress video lightbox. It allows you to embed videos on a page or a post, optimize the SEO of your thumbnail images, display images, flash, YouTube and Vimeo links in the lightbox overlay.
WP Video Lightbox is compatible with iPhone and iPad.

A plugin with responsive lightbox that has multiple gallery support, built-in social sharing, ability to display videos, WooCommerce and Gravity compatibility, and inline HTML content? Yes, please!
FooBox is nearly the best lightbox plugin for WordPress, hands down.
This bad boy offers interactive and playful lightboxes that will surely drive more engagement from your visitors. The plugin is also compatible with several gallery add-ons like Envira Gallery, Jetpack, NextGEN Gallery and more.

This is a nice plugin which comes with its user-friendly dashboard interface and many customization options. This might be the best free lightbox plugin for WordPress. Of course, it offers some additional feature if you choose to go premium.
In the basic version, you can activate the lightbox, select its style, speed and the loop of the slideshows, and choose how to close the overlay. You can even display YouTube and Vimeo videos.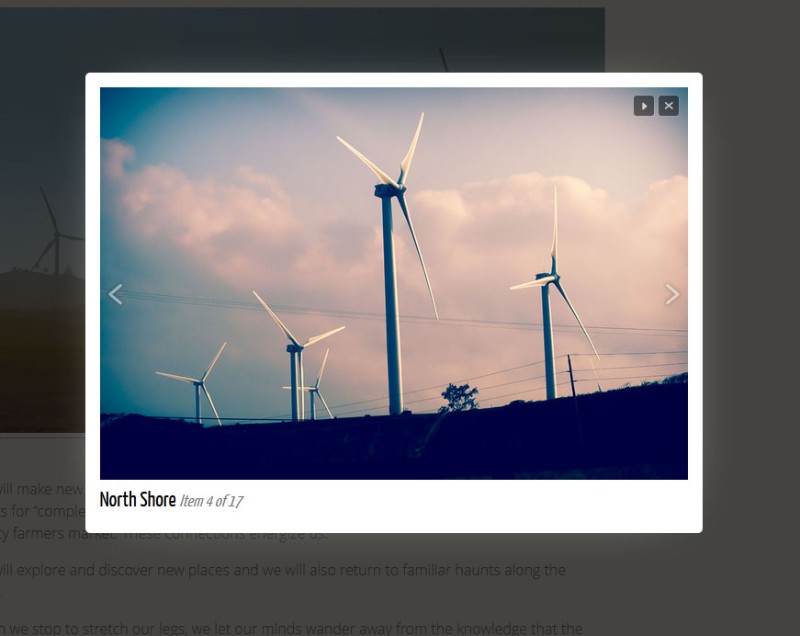 As the name suggests, the plugin is simple to use as it requires no additional CSS or use of a shortcode. A quite good lightbox alternative to all the other plugins listed here. It is a great way to set up a WordPress lightbox gallery without too much hassle.
All you have to do is to activate the plugin, customize the settings, and then you will automatically get an image lightbox. Keep in mind that sometimes the lightbox fails to open for some unknown reason.
You can also make a unique WordPress lightbox gallery by changing is lightbox theme.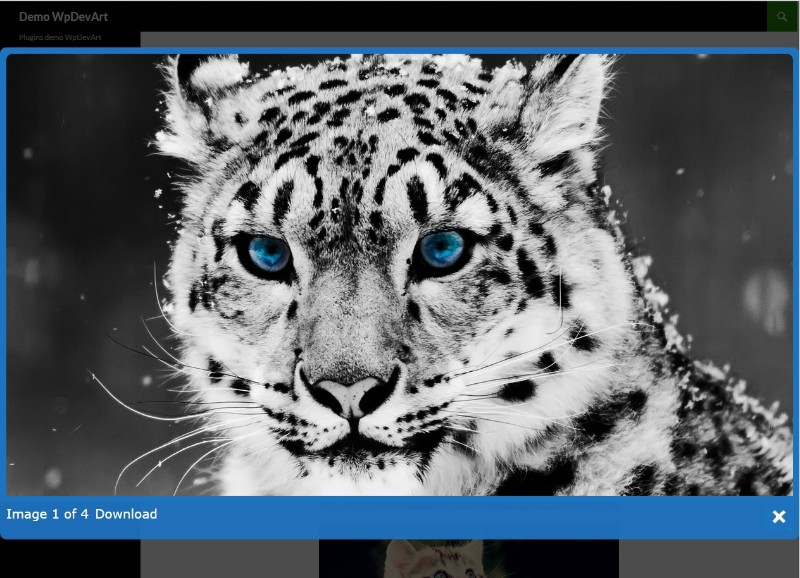 A great plugin if you want to apply lightbox effects on your images, galleries, and even comments on your posts or pages. After the quick and easy installation, you will see a separate plugin configuration menu labelled "WP Lightbox 2".
When you open it up, you will see several checkboxes that enable the lightbox for images, comments, and showing image information on top. You can play with a few things like minimum top-margin, level of opacity, and the animation duration.
If your visitors like the images, they can use a download link which you can setup, which is something that stands makes this plugin stand out from the rest.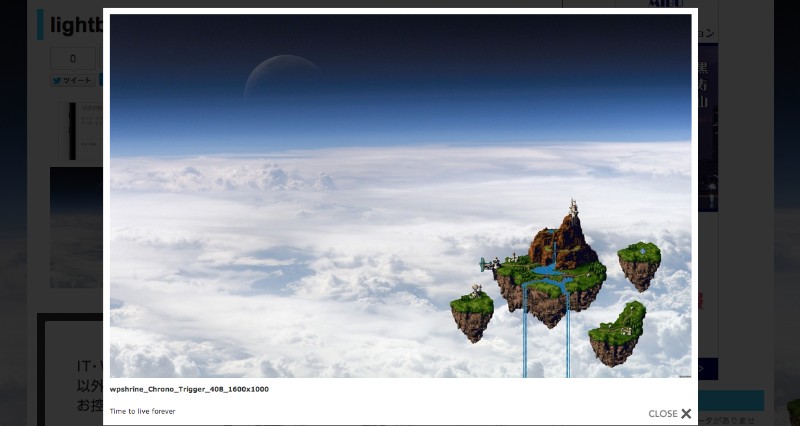 If you know that the majority of your visitors land on your website using a mobile device, this plugin is for you.
What does this plugin bring to the table? It has an enhanced mobile support for the lightbox effects and responsive swipe gestures which is an elegant way of browsing through your images.
WP jQuery Lightbox can be configured easily from the Settings – jQuery Lightbox page. There you can find options to enable auto-lightbox for images, to show title, caption, image position in the slideshow, and comments. Moreover, like the previous plugin, it provides a download link for the images.
Ending thoughts on WordPress lightbox
Keeping up with web design trends is essential to all bloggers and website owners. The lightbox feature is a rising trend for over a year, and we can see why. Displaying beautiful photos and galleries improve conversion and visitor engagement, which is important to those who use the WooCommerce plugin.
We hope that our list pointed at some plugins that you will find useful, whether they are free or premium.
If you enjoyed reading this article on WordPress lightbox plugins, you should check out this one about WordPress footer plugin.
We also wrote about a few related subjects like WordPress portfolio plugin, jQuery plugins, best WordPress fonts, WordPress menu plugin, WordPress login plugin and WordPress gallery lightbox.