If you are not sure what a WordPress redirect is and why is it important, we suggest to stop whatever you are doing and read on. By the time you mouse-scroll to the bottom of this article, you will learn everything you need to know about WordPress redirect page and much more!

So, what's a WordPress redirect?

I am glad you asked! A redirect is a useful tool you can use to send a short message to your reader's browser and inform them the page they wanted to visit is moved. And not only that, their browser can automatically point them to the new page location, or to a page of your choice.
While browsing the internet, you may have seen 301 redirect WordPress message saying that the page has been moved permanently. And, you guessed it, that is not the only type of WordPress redirect out there. The most popular redirects are 301, 302 and 307.
Without diving in too deep in the subject, we will cover 301 redirects as we think that it is the most important one.
What is special about 301 redirect?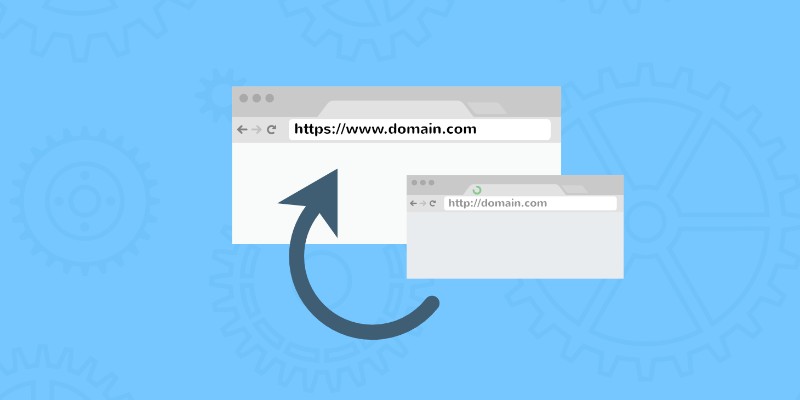 Before we teach you how to do a 301 redirect, let us cover the basics, okay?
After some time, when your blog or website grows you may want to move a page from one place to another. It is also a great way to redirect users from an old to a new post.
And that's where 301 redirect comes in handy! You need to create a redirect link before you do either of these two options:
Delete a post or a page,
Change the permalink(s) on a post or a page.
Unless you do that, get ready to deal with WordPress 404 error. Luckily for you, we already have an article for that! Humour aside, this error is nasty for your website and credibility, and it can impact on your SEO, hurting your search engine rank.
Using 301 redirect tells search engines and user's browser that the page has been moved, and points them where they can find the content they are looking for, allowing all of your moved or deleted page's traffic and backlink strengths to be transferred onto the new page.
As promised, now it's time to learn how to do a 301 redirect using different methods.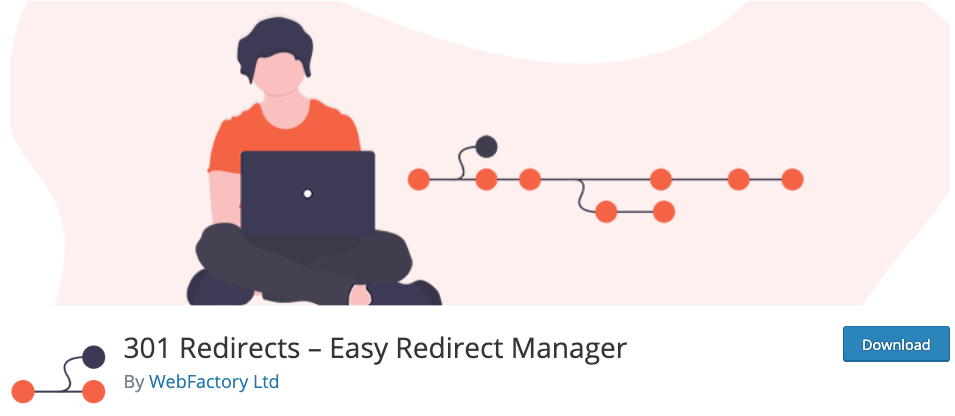 When you decide to reorganize the content on your blog or simply to rebuild the entire site in order to make it better, you will also need to repair some links. Instead of sending visitors to broken pages, outdated or nonexisting articles, you should redirect them to posts & pages that people are actually looking for.
With the free 301 Redirects – Easy Redirect Manager for WordPress, you can quickly manage all WordPress redirects and, in the end, improve your SEO.
Like with any other plugin, you can manually add your redirection. But to make that better, this free plugin lets you choose your posts, pages, archives, and even custom post types from the list (which means you can set redirects in just a few clicks of the mouse button). For those who need to manage redirects in bulk, there's a handy import/export feature that can be quite helpful. And for everyone who likes to know what's happening on their blogs, there are simple redirect statistics that will let you know if and how much a specific redirection is used.
The plugin is completely free, so test it out and we're sure you will keep using it all the time.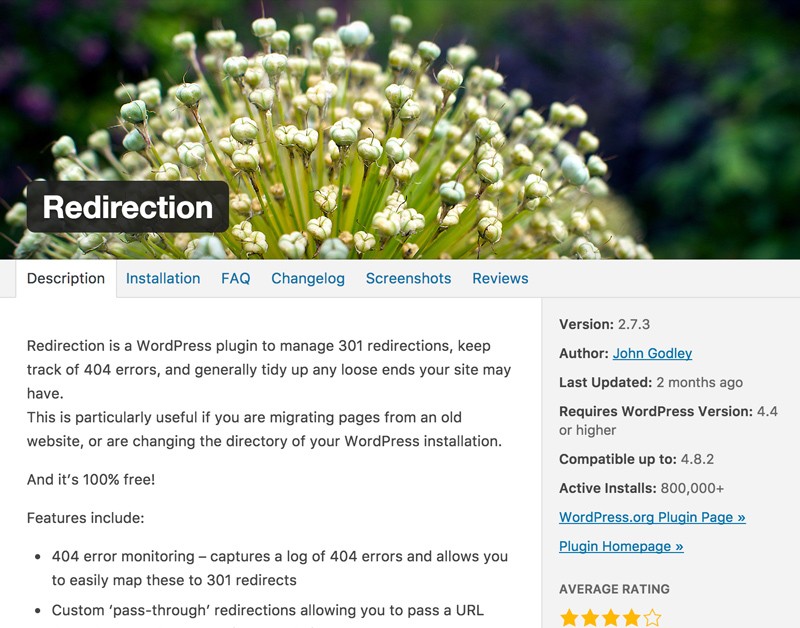 The simplest and often the fastest way to add and manage redirects in WordPress is by using a redirection plugin. Conveniently enough, there is a plugin with that name – Redirection. Hop on your WordPress dashboard, download, install and activate the plugin.
After that, go to Tools – Redirection to setup your redirects.
The cool thing about this plugin is that it can find a WordPress 404 error on your website, allowing you to redirect that URL to another page.
No more WordPress permalinks 404 issue!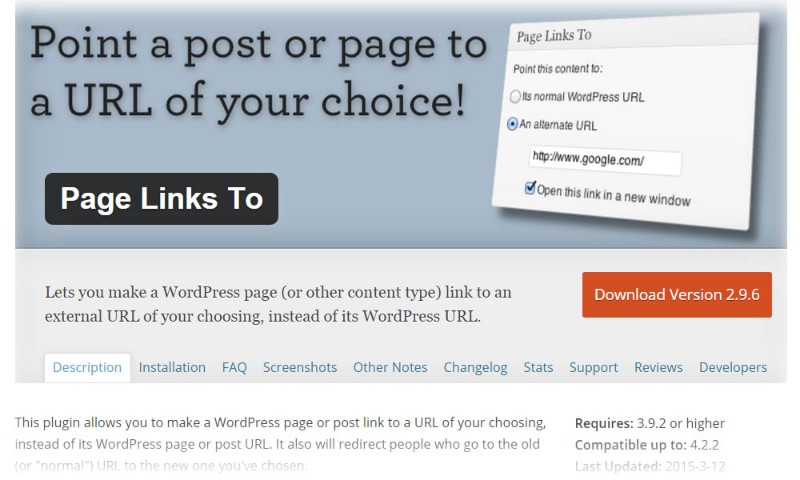 Next one is great for WordPress website redirecting. In case you just want to redirect a page or a post without deleting it, Page Links to plugin is your guy. The plugin adds a meta box on your post edit page that allows you to type in the address you wish to redirect your users to.

This one is a great WordPress redirects plugin, and, as the name suggests, it simplifies the 301 redirects. Everything you need can be done in three steps: install it, activate it, and then go to Settings – 301 Redirects to add your URLs.
The downside of this simplicity is that the plugin has a minor performance setback, and depending on your hosting provider, your redirects maybe a bit slow. A way to fix this is by using the code method and .htaccess file.

Excuse the camera flashes; it is a usual thing with these popular plugins. Quick Page/Post Redirect plugin has a quite high rating and a noticeable number of active installs, with a good reason.
If you are looking for the standard 301 redirects, this plugin has a "Quick Redirects" category where you can just enter the request URL and the destination URL, and let it do its magic. This way you can fix incorrect permalinks, updated URLs, and problems that occurred when moving content.
The other category, "Individual Redirects", works similarly as Page Links to – it also adds a meta box on the edit post screen and lets you choose the redirect location and type. Additionally, it enables redirections of menu items and duplicate post, which we think can be really useful.

This bad boy takes a straightforward approach to redirecting your existing web pages or folders, but wait! If you are concerned about the security of all of these automatic redirects, Safe Redirect Manager is the plugin for you.
Besides the regular redirecting feature, it allows you to specify what kind of redirect you want. As a cherry on top, it comes with a whitelist feature which enables you to redirect to an automatically updated list of trusted hosts!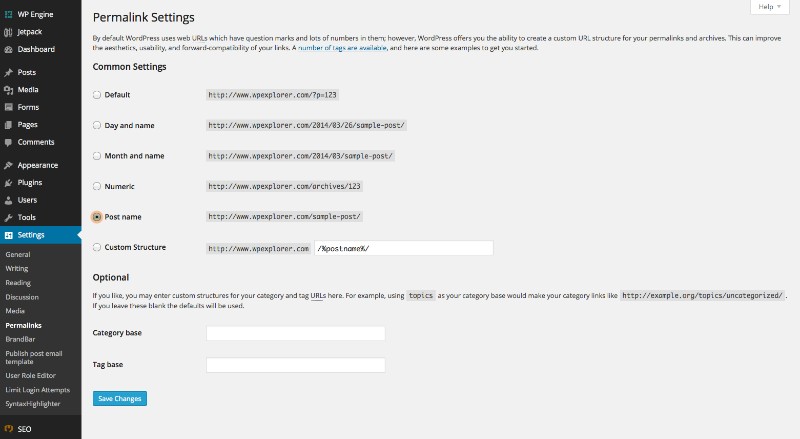 Change Permalink Helper is a handy way to minimize redirects in WordPress. It uses the slug of the new URL and automatically looks for permalinks. If it finds a post matching the slug, it will redirect you to the new URL.
When it happens, you will see a message saying "Moved permanently 301".

Installing this little guy allows you to easily manage 301 redirections on your website. It really comes in handy if you are looking for a plugin that can help you with migrating pages from an old website, or changing the directory of your WordPress website.
SEO Redirection also enables you to monitor those pesky 404 error pages. That way you can quickly take action to redirect them to another location, fixing the problem before any damage has been done.
The plugin also has a feature that allows you to redirect entire folders and their content.
Controlling all these actions and functions is a breeze with the plugin's advanced control panel. Overall, it is a great plugin!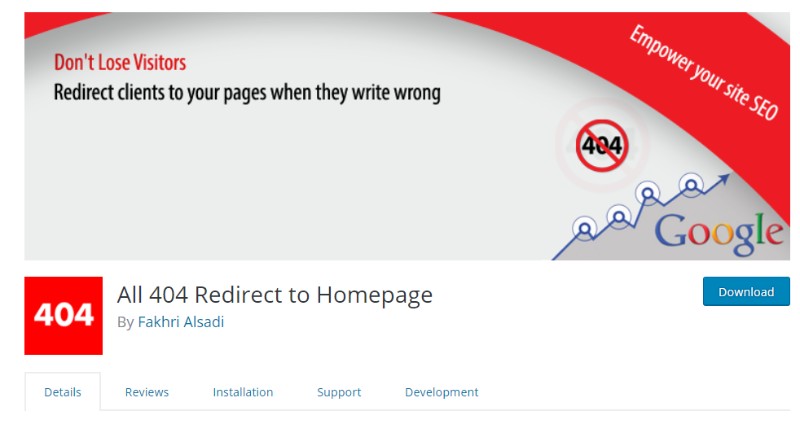 Looking at 404 error page is not something you should take lightly. It is an unwelcoming sight for both you and your website's visitors. The issue will hurt your search engine rank, and this is where All 404 Redirect to Homepage comes into action.
The plugin offers a simple solution to the problem – it redirects search engines and visitors from your 404 error page to your homepage or a custom page of your choice.
Open up the plugin's control panel, set 404 redirection status to "Enabled", and type in the URL of the page you wish to redirect to.
FAQ on WordPress redirect plugins
Why would I need a WordPress redirect plugin anyway?
Well, you see, sometimes when you change up your website, delete posts, or modify permalinks, you end up with broken links. Nobody likes a 404 error, right? So, a WordPress redirect plugin helps by URL forwarding those old or broken URLs to the correct ones. Think of it as a kind of digital traffic cop guiding visitors to the right place!
What's the difference between a 301 and a 302 redirect?
Great question! A 301 redirect is like telling search engines, "Hey, this page has permanently moved over there." It's SEO-friendly and transfers the "SEO juice" from the old to the new URL. On the other hand, a 302 temporary move says, "This change is just for now, don't take it too seriously." Use 301 for permanent changes and 302 for temporary ones. Simple!
Do I need to mess with my .htaccess file to redirect?
Ah, htaccess redirection! While you can manually adjust your .htaccess file, using a WordPress redirect plugin can be much easier and safer. Especially if you're not super tech-savvy. These plugins handle the nitty-gritty, preventing potential site breakages or redirect loops.
Can these plugins help if I'm seeing a lot of 404 errors?
Totally! These plugins are like the ultimate broken link fixer for WordPress. Whenever visitors stumble upon a missing page, instead of seeing that dreary 404 message, they'll be smoothly redirected to the right page. Some plugins even have 404 error handlers built-in.
How can redirects affect my SEO?
Oh, man! Redirects can be a game-changer for SEO. If done correctly, they preserve the SEO-friendly redirect value of the old URL, which can be crucial if it had a lot of backlinks. Just be cautious of things like redirect chains, where one redirect leads to another and another – it confuses search engines and slows down users.
Can I set up bulk redirects?
You bet! If you're doing a major site overhaul or changing your URL structure, you don't want to redirect each link one by one. That's where bulk URL redirect comes into play. With the right WordPress redirect plugin, you can handle multiple URL changes at once. Talk about a time-saver!
Are there plugins to help with affiliate link redirection?
Absolutely! Affiliate link cloaking is a thing. Instead of having super long and messy affiliate URLs, you can tidy them up using redirect plugins. This makes links look cleaner, more clickable, and easier to remember. Plus, you can even track how often they're clicked.
Is there a way to redirect users based on their location?
Yep! Geo-targeted redirects for WordPress let you send visitors to specific pages or even different sites based on their location. Imagine having a special offer just for folks in a certain country and guiding them straight to it. Neat, huh?
Can I monitor how my redirects are performing?
For sure! Many plugins come with redirect logs and monitoring features. It's like having a dashboard that tells you which redirects are getting the most action and if there are any hiccups like redirect loops. It's always good to keep an eye on things, especially when it impacts user experience.
What if I want to move content from an old site to a new one?
No sweat! When you're doing a old site to new site migration, redirects can be your best friend. They ensure that any traffic (and SEO value) your old content had doesn't just vanish into thin air. With a good redirect plugin, you can ensure a seamless transition for both your users and search engines.
Ending thoughts on WordPress redirect
Using WordPress redirect plugins is, in our opinion, mandatory for any kind of websites. You will not have to worry about broken links, 404 errors and other issues that may occur when deleting or moving a page.
All the plugins on this list have their own benefits, and they all have two things in common – great functionality and support. Most of them are compatible with the others but do be careful, just in case.
We hope this article helped!
If you need a professional team to help you with maintaining your website, WP Buffs is a 24/7 WordPress website maintenance services for serious website owners & white-label partners. Whether you're looking after 1 site or 1000, they've got your back!
If you enjoyed reading this article on WordPress redirect plugin, you should check out this one about WordPress CRM plugins.
We also wrote about a few related subjects like Mailchimp for WordPress, PDF viewer for WordPress, WordPress download manager plugins, WordPress translation plugin, WordPress FAQ plugin and WordPress migration plugin.