An all in one WordPress migration from one place to another is not that uncommon! There are many reasons why someone would want to do that: developers move their client's project from the local server, unhappy customers move from their old web host because of slow service, and so on.
You may think that this process takes too much time and hassle, but that is why we are here! We are going to list plenty of plugins that transfer your WordPress site with ease. Some of them are free, some of them are premium, and all of them are excellent.
Why bother moving WordPress?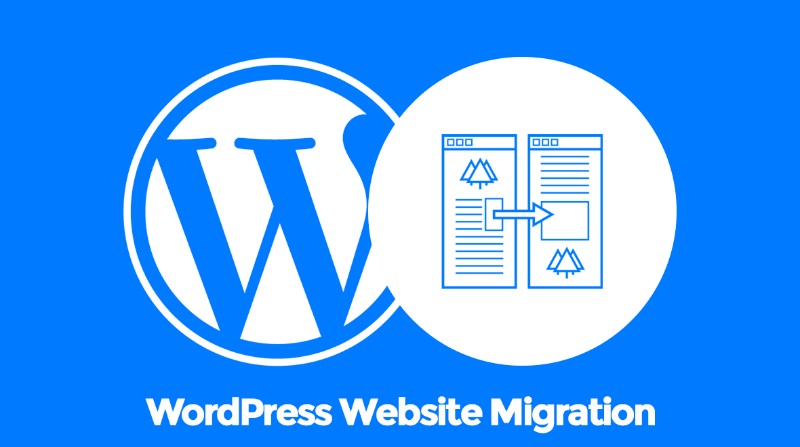 We already covered two reasons why you should move WordPress site to new host, and here is one more. You may want to duplicate your website to work on it locally. That allows you to test plugins, themes, and their compatibility.
While installing WordPress is done within minutes, moving your website only takes a couple of steps, and that is if you choose to do it manually.
Backup all the data,
copy your content, files and images into the correct (again: correct!) directory structures,
Restore the database
Move and activate your plugins and widgets
Test the site to make sure there are no errors.
Looks quite simple, doesn't it? That is until you try to do it. The process gets quite time-consuming and more error-prone if you have a website with a ton of posts and images. Manual installation leaves your WordPress migration exposed to the risk of losing data.
Okay, so what should you do?
"There's a plugin for that!" – Internet 2018.
We live in an age of digital wonders, and everything is simplified and automated. Same goes for all in one WP migration. There are so many plugins that take care of everything for you, and we are going to list a couple of them we think are a great choice.
The plugins can even perform an automatic backup of data during migration, removing the risk of data loss. Before you start spam-clicking the download button, keep in mind the following points:
Test your automatic backup to make sure that it is not corrupt. Let's not jinx it!
Keep your original WordPress install live just in case you encounter a problem during the migration.
Be a darling and update your DNS when the migration is complete.
All right? Well then, it is time to take a look at those wonderful plugins.
WordPress migration plugin options

Featuring the most modern and simple user interface, FastDup minimizes all steps you need to clone your website. If you are a WordPress beginner, this plugin is perfect for you.
Moreover, all WordPress experts can't be turned down when duplicating any WordPress live site. Since FastDup is composed of clean quality codes, its powerful strength is to copy elements quickly. FastDup helps make sure every change runs smoothly for you to test major updates regularly.
FastDup works well on various web servers including Nginx, Apache, LiteSpeed, Lighttpd, IIS, uWSGI, WebServerX, etc.
Top features:
Multiple packages

Multiple templates

Fast migration

Modern UI/UX
Finally, a WordPress migration plugin you can rely on! Download now!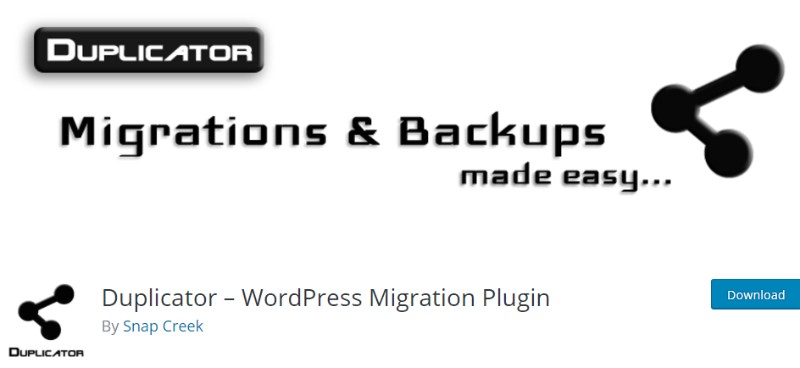 As the name suggests, this is a data duplicator plugin. It is free; it allows you to make a WP clone, backup, move and transfer an entire sits. Let's check the statistics: duplicator WordPress plugin has over a million active installations and an average rating of 4.9 stars (out of 5).
An indeed quite impressive and handy WordPress clone plugin!
As soon as you install and activate it, you can tell that the plugin is made by developers for developers. It offers a great way for pulling a production site on your local computer for both testing and developing purposes.
WordPress Duplicator also has a premium version which comes with even more features. Be sure to check them out as well if you are not just looking for a simple duplicator plugin.

We wish we have friends like these.
BackupBuddy is by far the best WordPress backup plugin. It can move your entire website, including themes, plugins, widgets and more, from one to another domain or host. However, this service comes with a price.
Using the plugin is really simple, just follow the on-screen messages, and a script will take care of the rest.
There are several premium plans, from blogger to gold – gold being the most expensive one and the one that provides the most features. Luckily, from time to time you may catch a promotion where you can get up to 35% discount, which is really nice.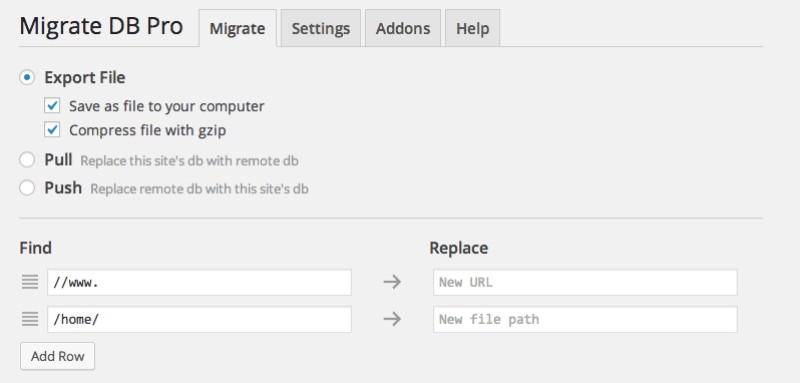 So you want to migrate WordPress site to a new host? This plugin is the one for you. It lets you copy your database from one WP install to another with just a simple click of a button, and it even does an automatic backup.
Quite handy for all of you local-developers out there, isn't it?
WP Migrate DB Pro enables you to simply push and pull a live database and replace it with your local one. Additionally, it detects serialized data and makes sure that nothing is corrupted.
The plugin has three premium plans, and occasionally offers discounts.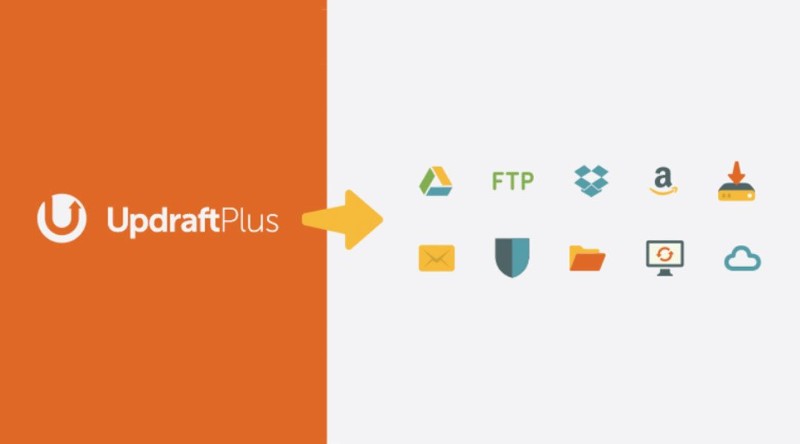 A great plugin that offers a simple backup solution for free!
If you decide to make a small investment, you can get an add-on with additional migration and cloning features. Using the premium version you can even swap URLs, and fix any potential serialization issues.
If you are only migrating from one host to another while keeping the same URL, you can use the free version only.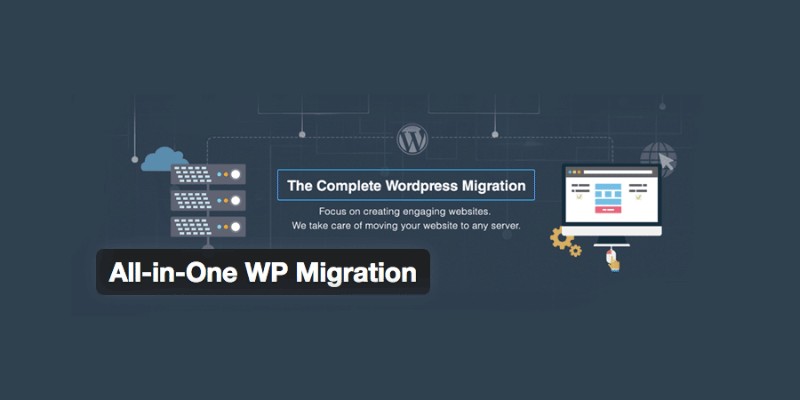 Get ready for all in one migration with one of the best plugins on the market. It is time for some dazzling statistics: the plugin has over a million active installs, 4.8 out of 5 stars user satisfaction rating.
All in one WP migration is another great plugin that has both free and premium user accounts!
It has an easy-to-use export and import migration features, and it bypasses all upload size restrictions.
Using the export screen you can find and replace texts (like URLs), exclude unwanted data from the export (spam, comment, themes, revisions and so on). The export file is saved on your computer.
The import screen is there to facilitate the upload of the mentioned export file.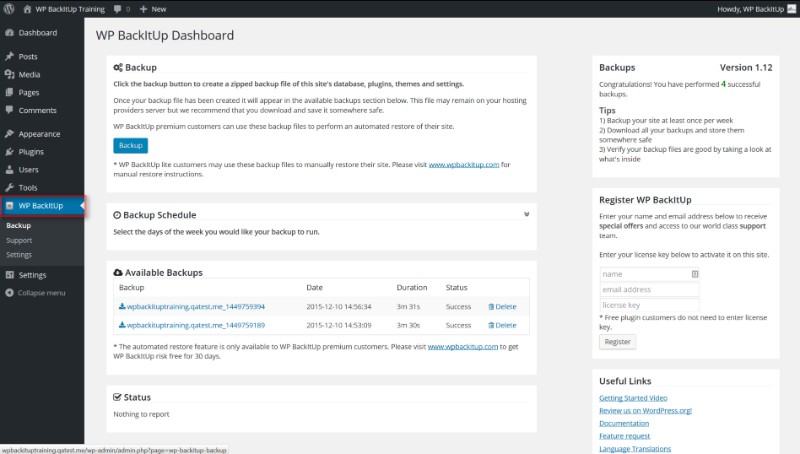 This little fellow comes with automatic scheduled backups and stores them on the plugin's servers. You can backup your themes, plugins, media upload, and, of course, your database.
The free version of the plugin limits restoring from backups. That is a feature reserved for premium users which can, additionally, copy or migrate a site using the same backup and restore process.
We would suggest you pick up this plugin if you are looking for a cheap hosted backup plugin which can facilitate site migrations if needed.
Ending thoughts on WordPress migration
So many plugins, so little time. Speaking of lack of time, all of the listed plugins will help you migrate your WordPress website much faster than if you would do it manually.
Each plugin has its own special features and uses; it really comes down to you to decide which one is the best.
If you enjoyed reading this article on WordPress migration plugin, you should check out this one about WordPress CRM plugins.
We also wrote about a few related subjects like WordPress redirect plugin, Mailchimp for WordPress, PDF viewer for WordPress, WordPress download manager plugins, WordPress translation plugin and WordPress FAQ plugin.