Do you own a business that operates in multiple locations? If so, you've probably looked into store locator WordPress plugins, which are designed to help you – and your customers – keep track of all the locations of your business.
Although there are many different types, the basic idea is that users can find each location in seconds by simply taking a look at a map or interactive listing. Keep reading more about this topic in this article created by our team at wpDataTables and find out why a store locator plugin is useful, and you'll get to choose between twelve of the best.
Why Should You Use A Store Locator Plugin?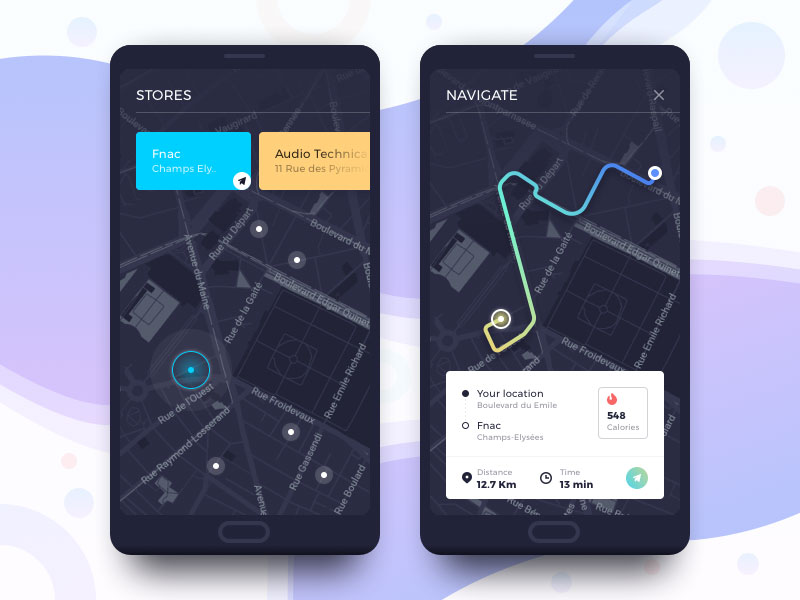 Using a website to expand your business is one of the best ways to gain an edge over competitors. Businesses that move into the virtual space can reach more people and gain more clients than any business that has no online presence.
But in order to pull off a successful website, it needs to provide sensible functionality and easy access to information.
Luckily, building a website is not that difficult in today's world, considering that platforms like WordPress exist. WordPress helps you build your website and you can expand it with ease by using plugins. And, instead of paying for development, most WordPress plugins are free.
If you need special functionality such as listing the multiple locations of your business, you can now do this in a hassle-free manner by using a store locator WordPress plugin.
Without a store locator WordPress plugin, you are generally restricted to listing the addresses in a non-interactive, non-visual manner, which may frustrate your potential customers who want an easy way to find the store closest to them.
Below you will find a list with twelve of the most appreciated store locators for WordPress.
12 Examples You Need to Check Out
MapSVG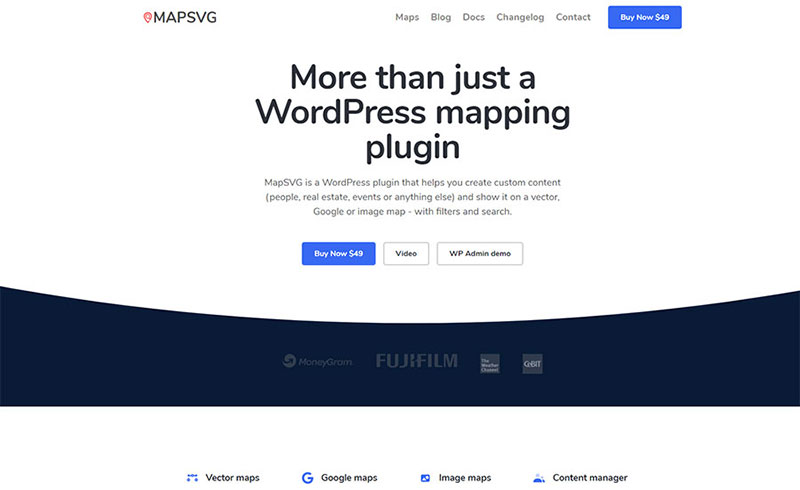 MapSVG is a WP store locator with a ton of great features. It is fully customizable, which means that you can create the map style that fits your website in minutes. Visitors can apply filters to see the locations they are interested in.
MapSVG is full of options that will be useful both for yourself and the people who frequently visit your site. The plugin can filter only those locations that are in the immediate vicinity of the user.
Store Locator Plus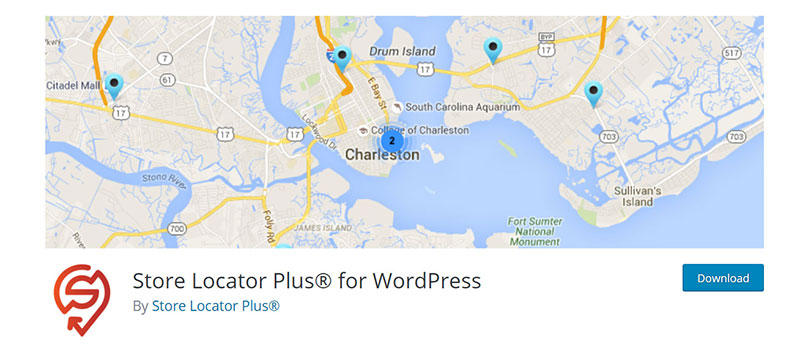 The first one on the list is Store Locator Plus. It is a powerful plugin that lets you manage hundreds or even thousands of locations within the WordPress platform. It is a premium plugin and it is the plugin of choice for users with complex requirements.
If you are managing a chain of stores, this might be the perfect plugin for you. An advanced store locator WordPress plugin like this will cut the amount of time you spend listing your branch locations in half.
The plugin can also be entirely personalized, which is best for websites that need to respect branding, and it comes with separate add-ons that can be purchased for extra features.
The developers offer full support in multiple languages, as well as a REST API for mobile applications.
MapifyPro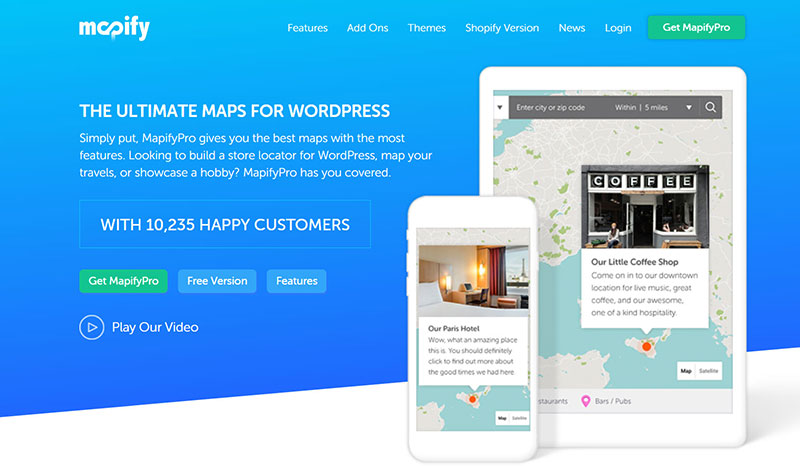 Mapify Pro is a store locator WordPress plugin that was launched five years ago. This is relatively recent, but it has received a lot of appreciation for its outstanding features. It has an intuitive interface and it can be implemented on any type of website.
And if you want to create a unique map-based project for a marketing campaign or an event, MapifyPro is one of the best solutions out there.
Locatoraid

Locatoraid is a WordPress store locator with interesting functions. Its main function is locating nearby businesses based on the user's current location. This plugin is suitable for all business types who have a need to show locations by user proximity.
The only difference with Locatoraid is that it requires users to insert their address or zip code so that it can provide the nearby locations of your business. Some users may consider this time-consuming or troubling, but you can set up the plugin to list all locations at once instead.
WP Multi Store Locator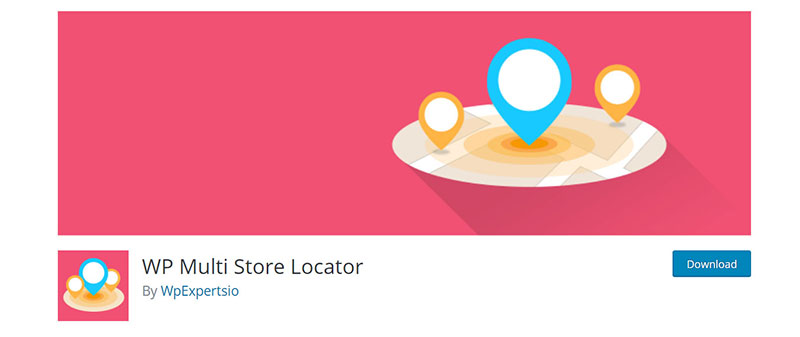 The pro version of this store locator WordPress plugin will definitely exceed your expectations. You can promote your store locations besides listing them on your website, which is very useful for expanding your audience. You can list both the location, the address, the website link, and the detailed directions of each business.
Visitors can search the list using tags or categories, a great feature for those who want to list a large number of locations. Moreover, the plugin will provide you with statistics and import-export options to reduce the time required for inserting each address.
Map List Pro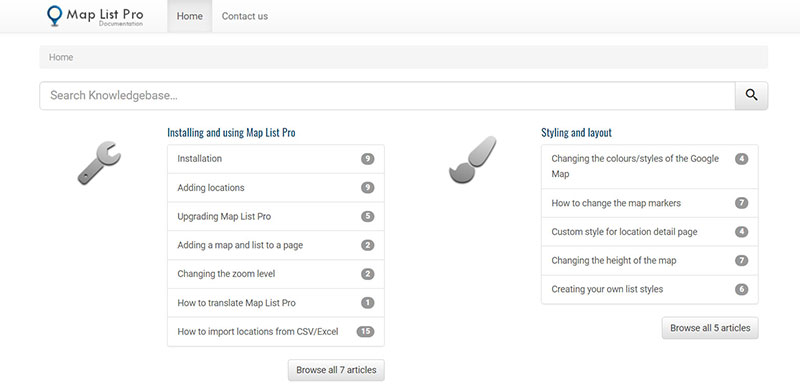 This store locator WordPress plugin is suitable for businesses in all niches, as it comes with no less than 35 different styles for listing locations. Map Lists Pro lets you list contacts as well, besides locations. This is great if you are managing a directory.
The editor is easy to use and comes with pre-filled details that you can tweak toyour own liking. You can move pins around for a more accurate location, which is a feature that not many plugins offer.
Google Maps WD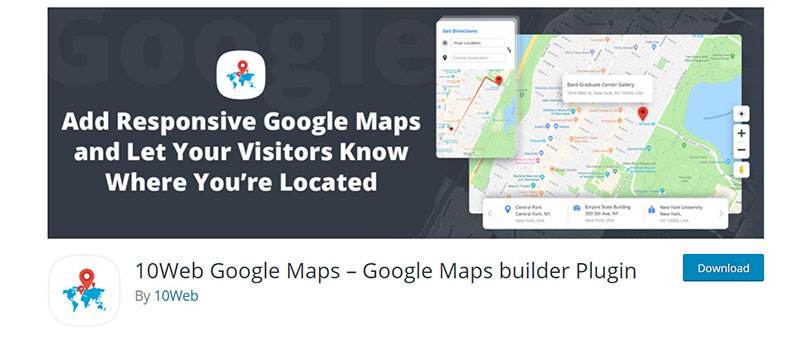 A store locator WordPress plugin that doesn't lack any feature is Google Maps WD. It is probably the easiest store locator to use at the moment, as it helps webmasters create a customized Google map with their location and embed it on their websites by using shortcodes.
It is convenient to use and all you have to do is install and activate the plugin. You don't have to work your way around iframes or other time-consuming things to have a Google map up on your website. Give it a try for fast results.
WP Google Maps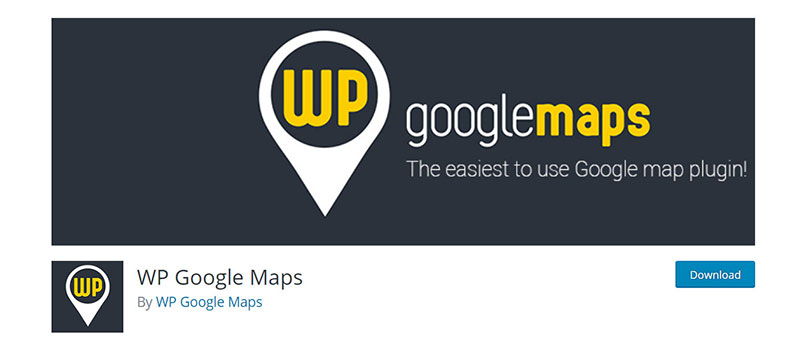 Similar to the previous WordPress store locator, WP Google Maps is a widely-used plugin that is designed around Google Maps. You can add one or more Google maps on your website with almost no effort involved.
You just have to set your locations and customize them the way you want. The plugin will do the rest without requiring your assistance.
WP Store Locator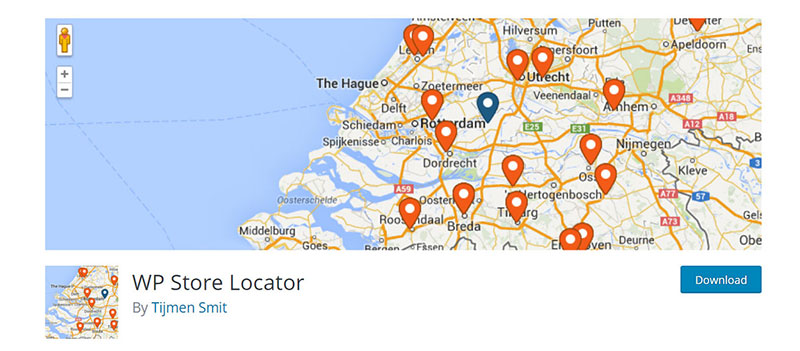 Looking for a free solution to show up multiple locations on your site? WP Store Locator is entirely free,and it lets you customize all aspects of your stores'locations. Your site's users can add filters to reduce the number of results based on criteria they are interested in, including distance radius.
The plugin comes with an in-built managing system that lets you modify aspects such as the map's look and the way it is used. Because this plugin is free, it is worth the attention of webmasters who are integrating this function on their websites for the very first time.
Super Store Finder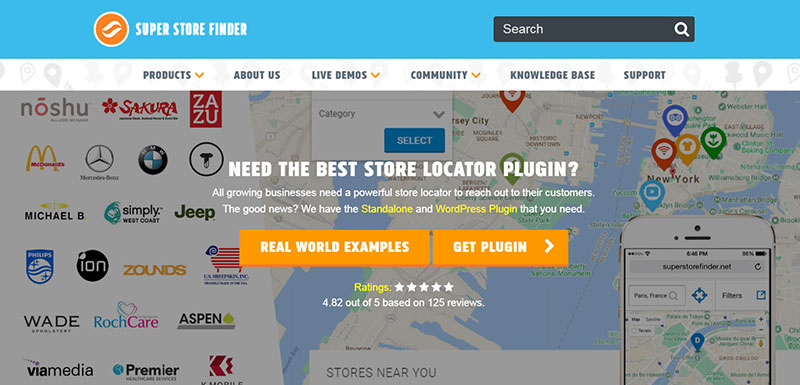 Super Store Finder is a very responsive plugin to use. It has an intuitive admin dashboard from which you can make all the necessary changes to your maps. You can separate your locations based on tags and categories.
As for the map's style, you can change colors, labels, regions or even how notifications pop up. You can opt for the Marker Clusterer Add-On for an additional fee that lets you combine multiple location markers into a cluster.
SimpleMap Store Locator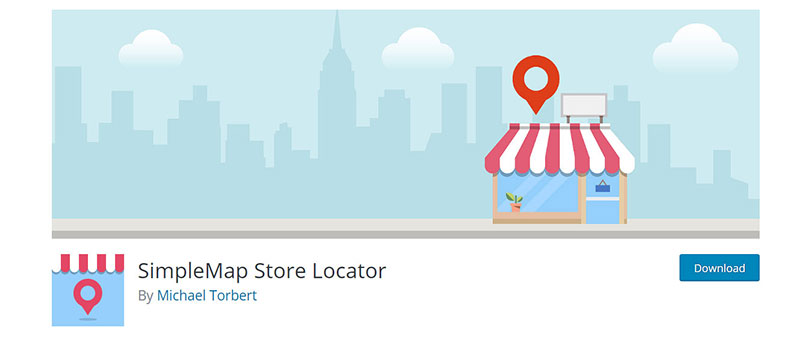 A store locator WordPress plugin that won't disappoint you, SimpleMap has no less than 75,000 actual downloads and 4,000 active users at the moment. Even though the reviews for this plugin are quite controversial, you should give it a shot.
The only downside it has is that it is no longer updated, which means you'll only use the current features of it, regardless of the bugs that may appear along the way.
Agile Store Locator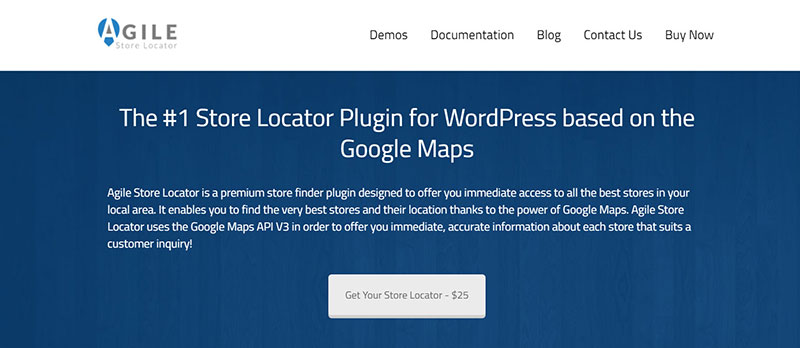 Finally, Agile Store Locator is a WP store locator that has 3 in-built themes. Each theme fits a different website style, but they are pretty flexible, and they match a wide range of websites. You can use the dashboard panel to analyze data and keep track of the search count.
Summary
The options you have when it comes to choosing a store locator WordPress plugin are numerous, as has been shown. In order to choose the suitable one for your website, you need to get informed about all the features, as well as the styles they offer.
The list included in this article contains both free and paid plugins, all of them doing their job with listing locations. The decision is ultimately yours, so pick the plugin that is the closest to your needs and don't hesitate to try several of them before sticking with one.
If you enjoyed reading this article on store locator WordPress plugins, you should check out this one about WordPress chat plugin options.
We also wrote about a few related subjects like WordPress review plugin, WordPress client portal plugins, hello bar for WordPress, WordPress directory plugin and WordPress contact form options.