Electronic solutions that help perform accounting tasks are known as financial reporting software. These solutions range in scope and complexity.
In their simplest form, it could be a single-entry system like a bookkeeping ledger or a checkbook. Double-entry solutions are on the high end of the complexity scale.
There are many financial reporting software solutions available on the market. A good number of them offer special functionalities, like inventory and fixed assets.
Well, there are many tools for assets in the market. You should use it on your requirement.
There are definite benefits for companies that use financial reporting software.
It helps to keep the financial administration accurate. Timers and reminders can be set to avoid penalties for late submissions.
The benefits are clear. This software helps companies to prepare statements, like annual reports. They can also get a better insight into the financial status of the company.
The support of a certified public accountant is often advisable. Still, these solutions give additional control and understanding over the financial situation.
Start here to prepare financial statements. These are the best financial reporting software solutions for small businesses.
Top Picks
NetSuite ERP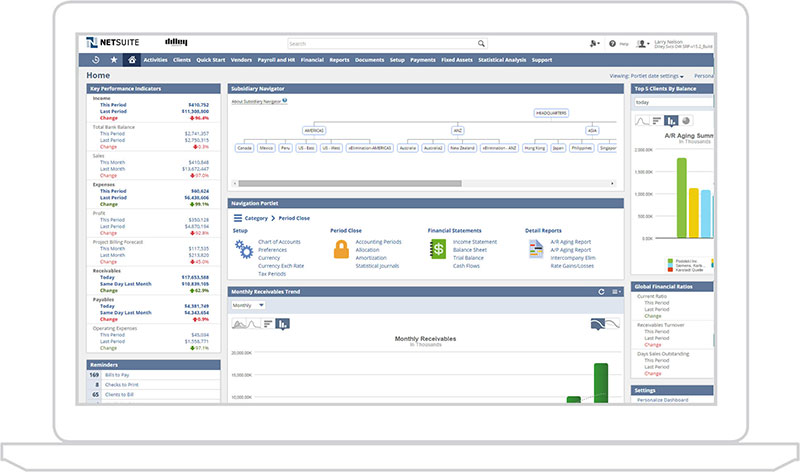 One of the favorite options is NetSuite ERP. It is a complete reporting solution.
It includes end-to-end functionality, topped up with marketing analysis and business contact information. It can instantly generate the desired financial statement.
The great thing is that it does not require any knowledge or understanding of how to make statements. The software prepares them with the information that it receives.
This is a one-stop solution for anyone that needs support in financial management.
It was one of the first companies to explore the possibilities of cloud-based accounting. That was in 1998.
Now, NetSuite is a market leader with more than 24,000 clients in every part of the world. Their financials, Enterprise Resource Planning, and commerce software suite are among the best.
NetSuite contains the following five modules:
Enterprise resource planning (ERP). This brings together planning, office operations, production, procurement, supply chain management, and warehouse.
Customer relationship management (CRM). This module features commission management, marketing and sales automation, and partner relationship management.
SuiteCommerce. An e-commerce platform combined with an in-store point of sale application that supports B2B and B2C.
Professional services automation (PSA). This module offers OpenAir and NetSuite PSA. These enable the management of project expenses and times, accounting, and staff.
Enterprise performance management (EPM). This module aids in optimizing and forecasting budgets. These features are backed up with analyses and reports.
wpDataTables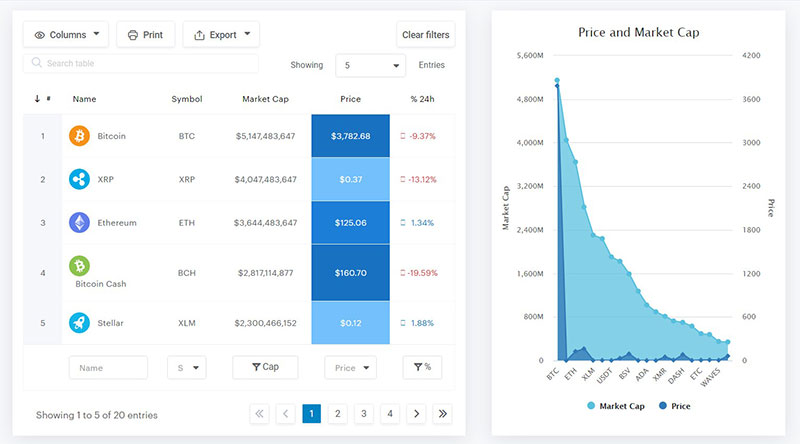 wpDataTables is a handy plugin that allows you to seamlessly import data from a wide range of sources, including Google Sheets and Excel, as well as CSV, XML, and JSON files. You can also create fully customizable tables that use sorting technology.
In addition, this WordPress table plugin includes a number of other common useful features that are frequently found within spreadsheet applications. It offers both premium and free plugin options.
A few of the best features include:
Responsive tables in the premium version
Shortcodes for embedding tables
Useful add-ons like the Report Builder
Highlighting and charts available in the premium version
Ability to create large tables
When using external sources with wpDataTables there are two options:
Importing data as a one-time process, editing it in WordPress afterward
Synchronizing the table so the plugin loads the latest version of the external source after every new page load
You'll need your data and table codes to use the plugin to insert tables on your chosen editor. You can insert the shortcode, using commas to represent columns and spaces to represent rows, then, you can sort.
You can also choose to import CSV or use custom CSS and apply the MySQL query feature. This feature helps you build a query using a visual editor, eliminating the need to have extensive knowledge of SQL.
FreshBooks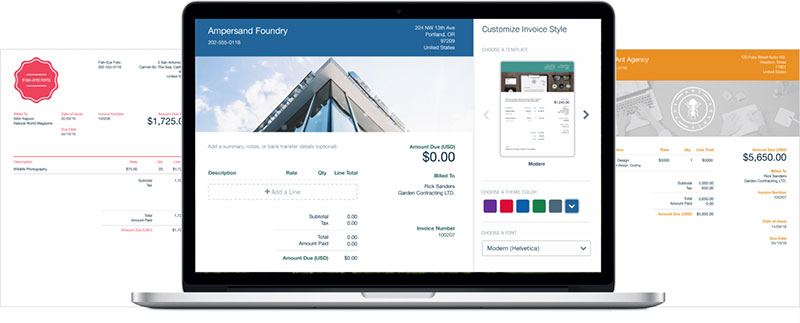 FreshBooks focuses on the automation of everyday accounting tasks.
It makes it easy to create invoices, accept payments, and track expenses and billable time. It automatically generates various financial reports.
The use of FreshBooks requires a subscription. Apart from the features listed above, it includes:
Invoicing
Retainers
Fixed asset depreciation
Payroll integration
Double-entry accounting
Industry-standard management and business reporting.
FreshBooks is also a cloud-based software solution. The cloud contains a unified ledger so that all users have access to the same information.
They can work from any location, and from any kind of device.
It's possible to expand the FreshBooks software by integrating third-party applications. The FreshBooks API was especially designed for this purpose.
This software can handle different currencies and tax rates. It is set up to handle tax calculations specifically for Britain, Canada, and the US.
In addition, it calculates the HST and GST in Canada, MTD in the United Kingdom, and sales taxes in the US. Besides these many features, it has a payroll and a project feature.
The subscription to access these tools is based on an individual, monthly price.
Freshbook is a top option to streamline invoicing and expense tracking. Its main clientele is in the service industry.
Hence, its design keeps clients mobile and holds all the administration in one place. It even has a feature for estimating projects.
Forward these estimates straight to potential clients and wait for their reply!
Wave Accounting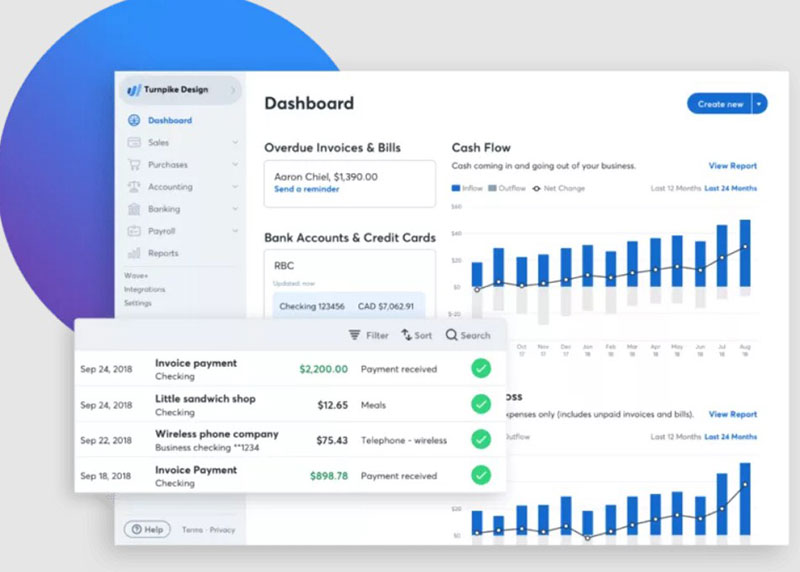 Wave is a free financial reporting software solution. It is well-suited for small businesses.
It focuses on the need for better control of financial administration.
It covers the basic needs of any small company. This includes invoicing, payments, payroll, and receipts.
Wave Accounting opens with a dashboard that gives an overview. It shows the monthly cash flow, overdue bills and invoices, balances, and profits and losses.
The user can get a more detailed view of each of these items by going deeper into each section.
Getting started with Wave is easy and fast. It only requires creating an account by entering an email address and password.
With this account, the user can manage the finances of more than one small business. After signing up, the user can link Wave with the business bank details.
After linking Wave the software will take care of making transactions.
Wave has various financial reporting abilities. These include aged payables and receivables, balance sheet, income statement, and sales tax report. Users can export the financial reports to CSV for later processing, and to PDF.
Sage Intacct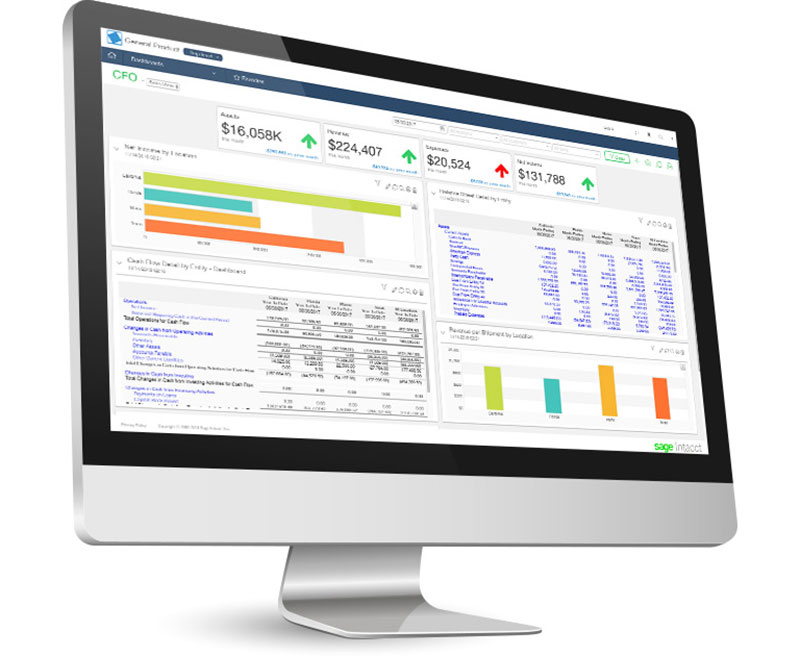 Sage took over Intacct in 2017. This was part of a Sage program to transform itself into a world-leading SaaS company.
Already in 1999, Intacct had established itself at the forefront of cloud-based accounting. Their software and financial management solutions are for small- and medium-sized businesses.
The American Institute of Certified Public Accountants (AICPA) named Intacct as one of the preferred providers of financial reporting apps. The AICPA is the world's biggest accounting association.
Sage Intacct continues to be a leading provider of cloud-based accounting applications. The software still focuses on the reporting needs of small- and medium-sized businesses.
It helps them to gain insight into critical financial processes and enables them to take control of them. Importantly, it provides the necessary reporting abilities.
This cloud financial management solution handles all the most important financials. It gives the needed support for implementing Sage Intacct software.
Sage Intacct provides a range of financial reporting and accounting products in one suite.
The accounting products are available on subscription. The products are web-based, which makes them very easy to access.
Collaborating is possible due to the internally developed system. The main applications include:
Account payable
Accounts receivable
Cash management
Collaborate
Dashboards
General ledger
Order management
Purchasing
Reporting
Addons are available for:
Contract and subscription billing
Contract revenue management
Fixed assets
Inventory management
Multi-entity and global consolidations
Project accounting
Project billing
Sales and use tax
Time and expense management
Vendor payment services
Third-party applications like ADP, Certify, Salesforce, and SAP can integrate with Sage.
Financial Cents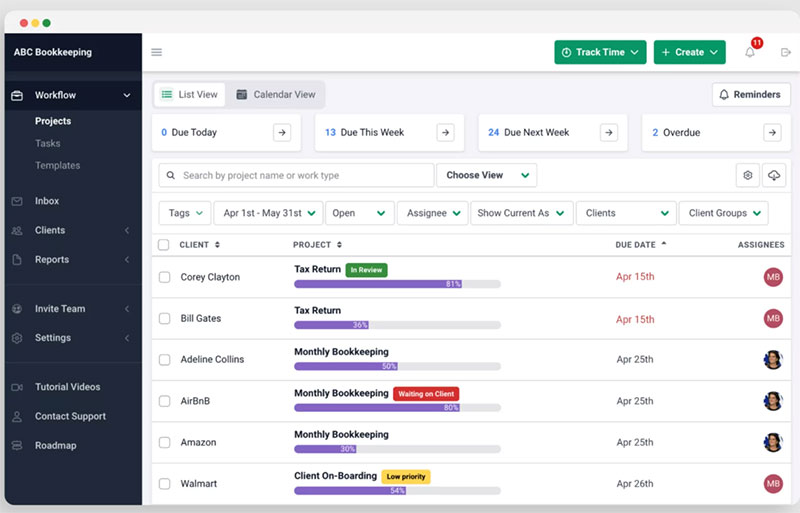 Financial Cents is a financial reporting solution specifically for accounting firms. It is an accounting practice management software that allows the accounting firm to run smoothly by managing the firm projects and tasks, monitoring its employees, workflow automation, client management, and document management.
Since this software was specifically for the accounting firm, it is easier for an accounting firm to manage many accounting projects so that their accounting team could focus on providing excellent accounting services.
QuickBooks Online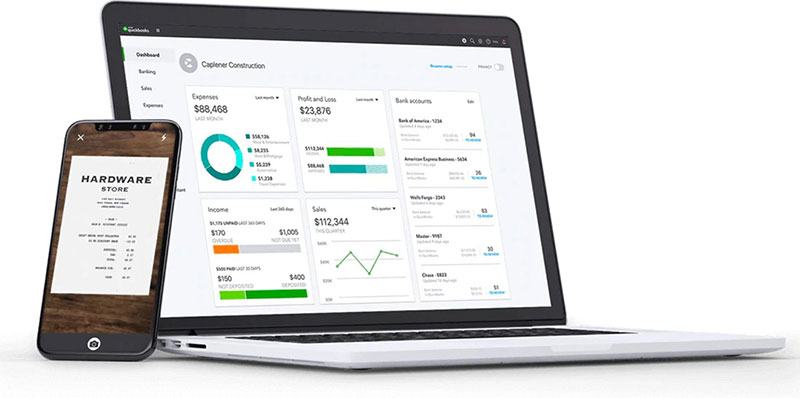 QuickBooks is a financial reporting software package by Intuit. Its main focus is on smaller and medium-sized businesses.
QuickBooks offers a cloud and an on-premise version. Both accept payments, send payments, and have a payroll feature.
Many of the QuickBook features have web integrations:
Access capabilities
Assistance and outsourcing
Electronic payment functions
Improved email functionality through Microsoft Outlook and Outlook Express
Mapping features through integration with Google Maps
Marketing options through Google
Online banking
Reconciliation
Remote payroll
Now, QuickBooks has the option to import information directly from Excel. Since 2008, it includes employee time tracking, pre-approval of electronic funds, and an updated Help.
Older versions ran on Windows servers. But newer editions require Linux servers to operate.
Whether for personal use or to provide financial services for others, it's best to take a course on how to use QuickBooks. An online QuickBooks certificate is free and includes the test study material.
Zoho Books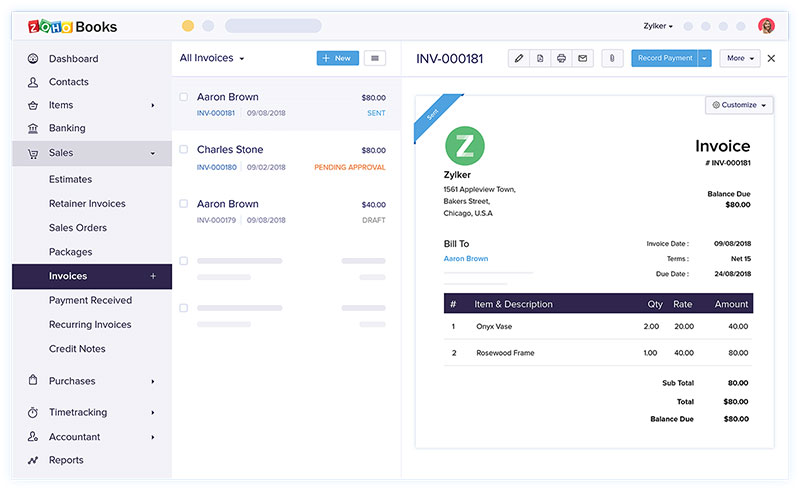 Zoho Books won the Great User Experience Award in 2017. Small businesses can better manage their finances and have closer control over cash flow.
It is easy to use, has a clear and simple design, and offers a practical and efficient set of financial tools.
There are many financial reporting software options available for small businesses. But Zoho Books stands out from the competition.
The software's infrastructure is great, yet Zoho continues to add new, improved features.
With all the extra functionalities it is becoming more useful for larger organizations. It is even starting to compete with big names in the industry, like Sage Intacct and NetSuite.
The main drawback for organizations with more employees is the limited payroll functions. Currently, it only works fully in California, Texas, and New York.
This makes it less useful for most companies. Other reporting software, like QuickBooks, is more suited for these purposes.
Adaptive Planning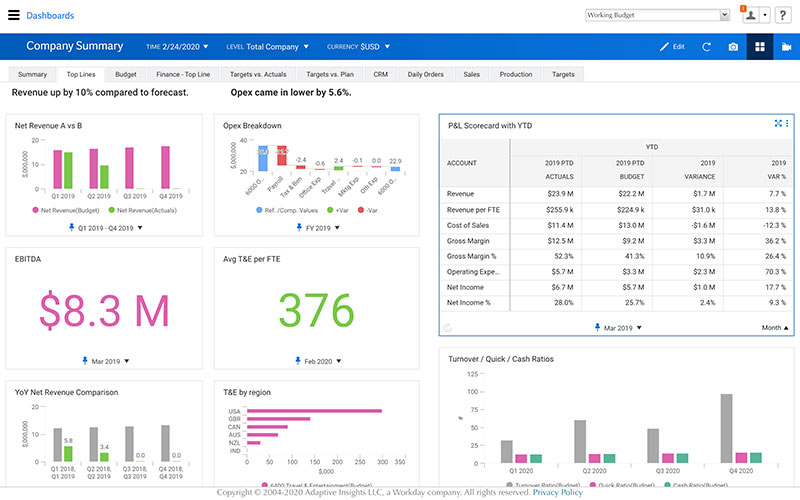 In 2003 Adaptive Insights was launched from Palo Alto in California. The reporting software solution was then renamed Adaptive Planning.
Recently, in 2018, the mother company merged with Workday, Inc.
Workday Adaptive Planning offers a cloud solution, called Business Planning Cloud. It brings analytics, consolidation, planning, and reporting features to the customer.
Further, the company offers the following:
Adaptive Insights for Finance
Adaptive Insights for Sales
Adaptive Insights for Workforce planning
Capability to model any kind of functional use, such as project, capacity, and operational planning.
An in-memory database forms the core of the software. Because it is cloud-based, information is accessible from any browser.
It presents the data in a format that mimics a regular spreadsheet. The spreadsheet features combine with drag-and-drop features.
Data consolidation and integration from other applications are possible through Adaptive Insights. Co-workers can collaborate in real-time via the on-demand SaaS model.
Billdu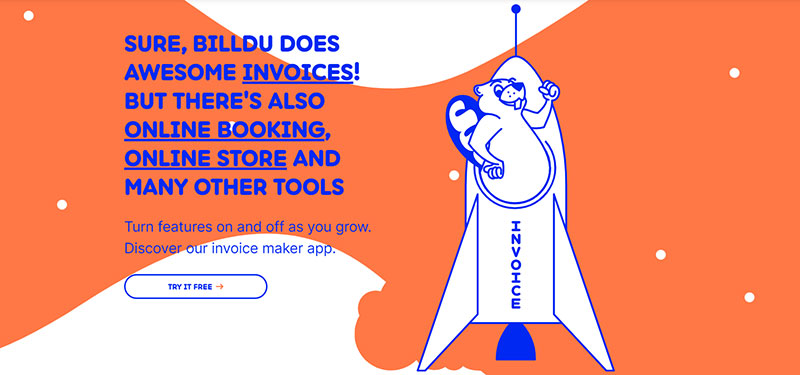 Billdu is a cloud-based invoicing software for small and medium-sized businesses. It is designed to help companies automate their invoicing processes, streamline their workflows, and increase their productivity. Billdu offers a user-friendly interface and a range of features, such as customizable invoice templates, payment tracking, recurring invoices, creating reports and analysis.
The software is accessible from any device with an internet connection, making it easy to manage your billing on the go. Billdu has also a smart mobile app for iOS and Android devices, making it easy for users to access and manage their billing anywhere. Additionally, Billdu helps businesses save time and reduce errors by automating repetitive tasks.
Billdu integrates with popular payment gateways such as PayPal and Stripe, allowing businesses to easily receive payments from their clients.
Say goodbye to manual invoicing and hello to increased productivity and profitability. Sign up for a free trial today.
Spreadsheet Server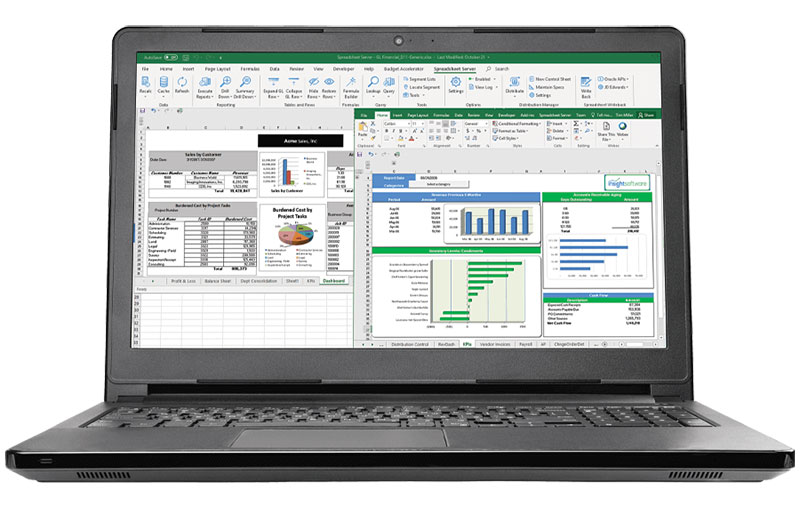 Spreadsheet Server aims at small businesses, like logistics and real estate.
Its interface is Excel-based and works for reporting and automating financial data. Spreadsheet Server works with ERP and various other data sources
It enables users to make real-time reports and dashboards. These give a clear insight into the meaning behind the data and help to extract answers to business problems.
Accurate and detailed reports can cut costs by 50%.
All the information is available in one place and goes to prepare reports. The reports are formatted in Word, PDF, or HTML files.
There is no need for re-entering, exporting, or reformatting data. It does not take a steep learning curve to get used to the Excel-like layout.
Some of Spreadsheet Server features are:
Charting
Budgeting and Forecasting
Consolidation and Roll-Up
Cash Management
Audit Trail
Some of Spreadsheet Server's features include charting, budgeting and forecasting, consolidation and roll-up, cash management, and audit trail. If you're looking for a small business tax preparation checklist, Spreadsheet Server may be the solution you need.
Wrike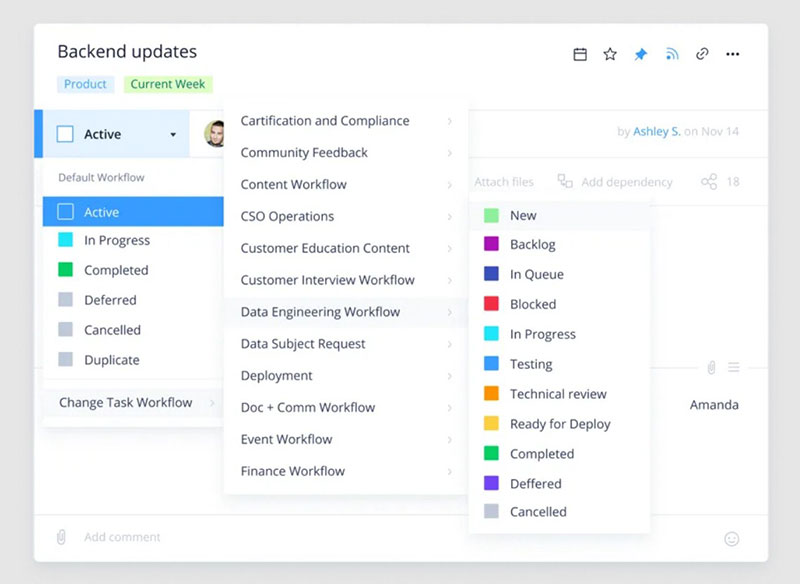 More than 20,000 companies worldwide are using Wrike for generating financial reports. This financial software solution helps customers to track their finances and stay in the black.
Its features allow users to:
Keep track of time and monitor team workloads.
Prepare accurate reports and use graphs, charts, and tables to present data.
Make customized analytics dashboards to keep track of project portfolios and share results.
The user interface is simple and consists of multiple panes. The tools are divided into two categories:
Project Management. This section includes all the features that are necessary to manage a project. Teams can track dates and everything related to the project.
This is where users assign tasks and resources and track time.
Overviews are provided through interactive Gantt diagrams. Workload charts, and tables for storing project data complete the picture.
Collaboration. This section contains tools that allow teams to communicate and make decisions.
Wrike includes a co-editor and chats where team members can discuss a project. In this area, team members can also upload documents, edit them, and track changes.
Users receive alerts of changes and updates via an inbox feature and browser notifications. A dashboard provides an overview of pending tasks.
Wrike also comes as Android and iOS apps, which contain similar functions.
A special feature, Wrike for Marketers, has various tools for managing marketing workflows. These tools include proofing and approval, document versioning, and intake forms.
Xero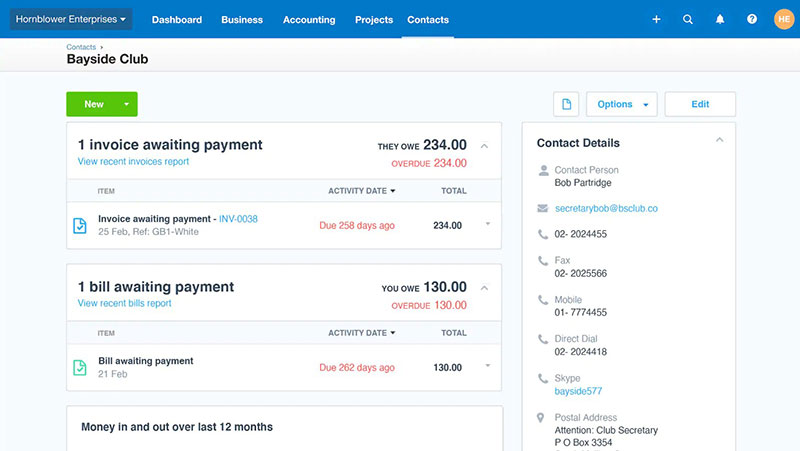 Founded in New Zealand, Xero has been on the market since 2006.
This is one of the most popular and fastest-growing options. Many service-oriented companies are already making use of it.
Xero employs more than 3,000 people. Forbes named Xero as the World's Most Innovative Growth Company, both in 2014 and 2015.
According to Xero's business philosophy, their focus is on small businesses. They design their tools, connections, and information to improve small business organizations.
To achieve this, they work closely together with partners, customers, and others.
A2X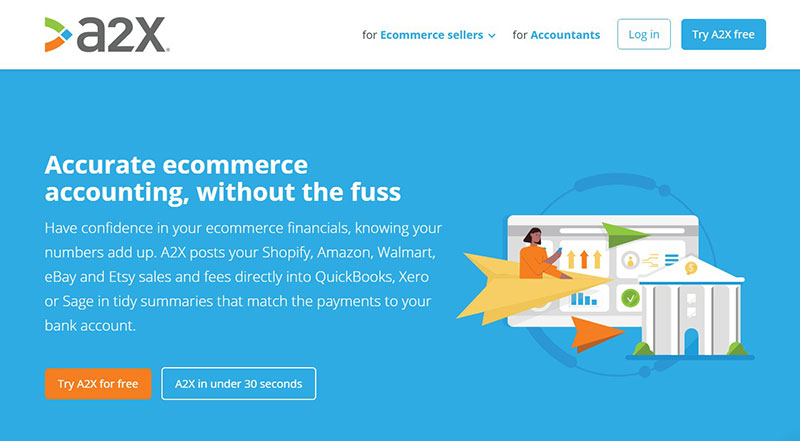 A2X is another world leader in the production of financial reporting software. It focuses on automatic accounting for e-commerce businesses around the world.
There are different platforms for selling online, like Amazon, eBay, Etsy, and Walmart. For those using these platforms, A2X provides insight into how to run their business more efficiently.
A2X used the highest standards according to professional e-commerce accounting. It is ideal for use by accounting firms and bookkeepers, as well as smaller businesses.
Anyone can subscribe immediately.
Commerce Studio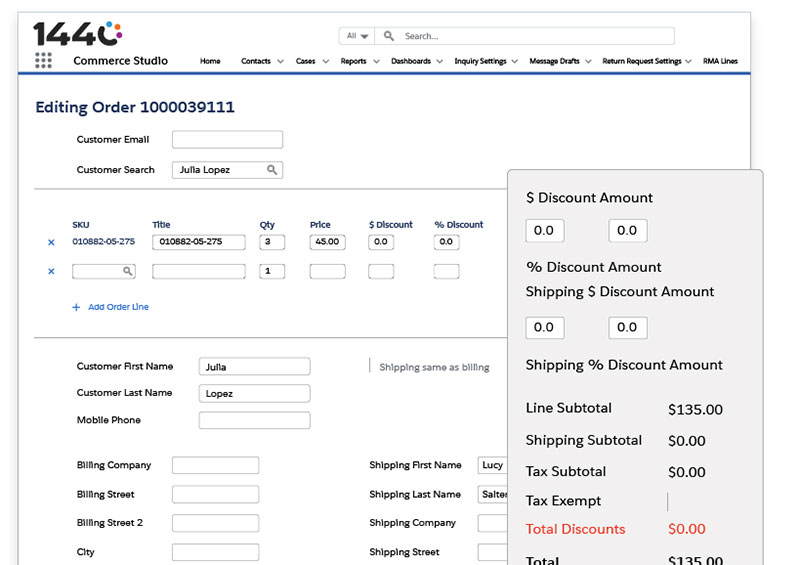 1440 produced Commerce Studio.
Its focus is towards retailers that use various avenues to sell their products. It brings all data together into one login to maximize productivity.
Among others, it offers tools to manage:
3PL
Customer Support
Exchanges
Inventory
Orders
PIM
Returns
Suppliers
The reporting and analysis are robust and can save a lot of time.
Float Cash Flow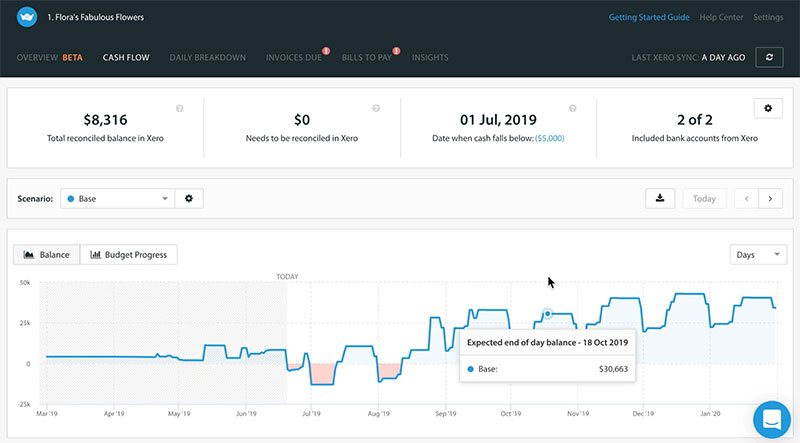 This financial management solution is an award winner. It is useful for cash flow forecasting, budgeting, management, and many other things.
It integrates with FreeAgent, QuickBooks Online, and Xero.
It gives daily, weekly, or monthly insight into the business's cash flow. This allows for future planning of up to three years.
Dynamics 365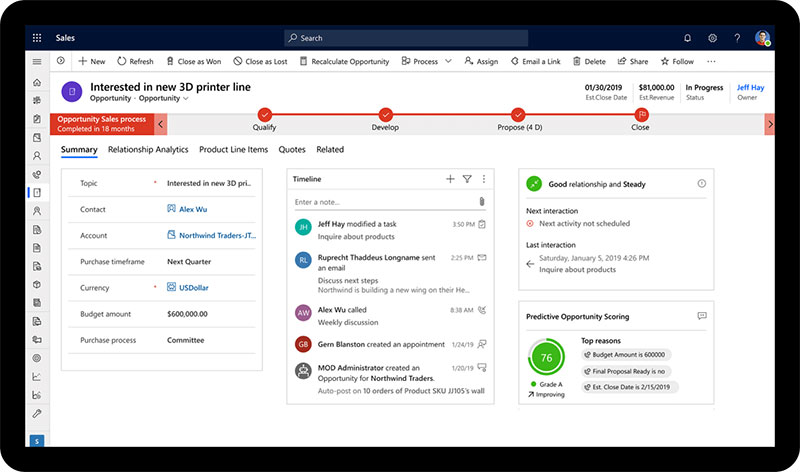 Microsoft Dynamics offers a series of adaptable business management solutions in one suite. It allows an organization to make more informed decisions.
Dynamics works with the well-known Microsoft environment. This familiarity makes implementing this financial reporting software easier and less risky.
Expensify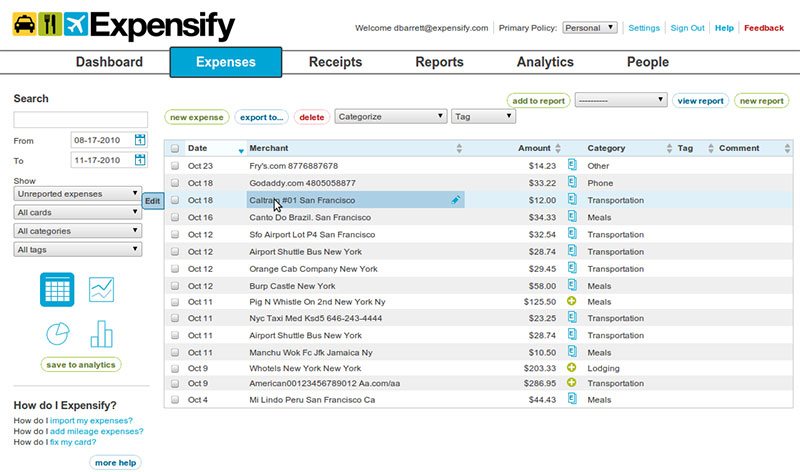 Expensify's use is straightforward and it has provisions for mobile use.
One feature allows users to take a picture of a receipt. The software then transcribes and organizes the information.
It further categorizes and codes each receipt. It also automates the submission of expenses for approval and reimbursement.
Other features are useful for any type of business. These include multi-level approval workflows, card reconciliation, and syncing with other accounting platforms.
Divvy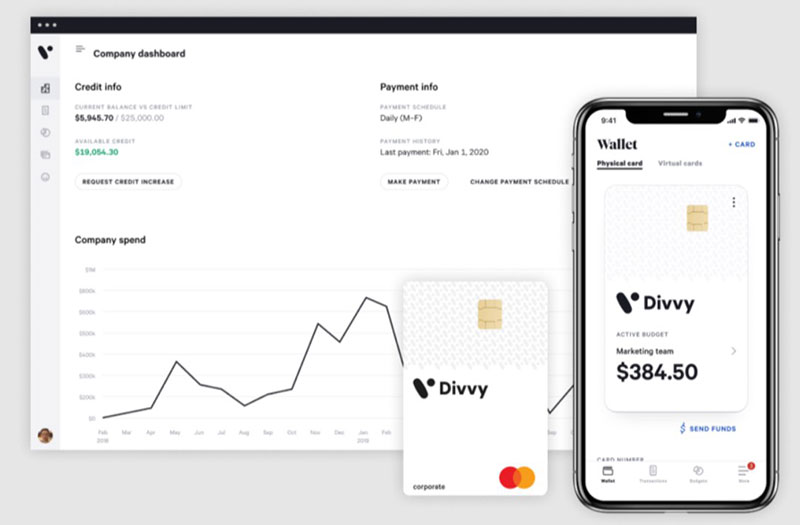 Divvy is free.
This accounting platform unites the power of people, software, and card technology. This perfect blend results in a great finance management experience.
It takes many of the routine accounting tasks and performs them automatically. There is no need to make expense reports, capture receipts, or reimburse employees by hand.
Kashoo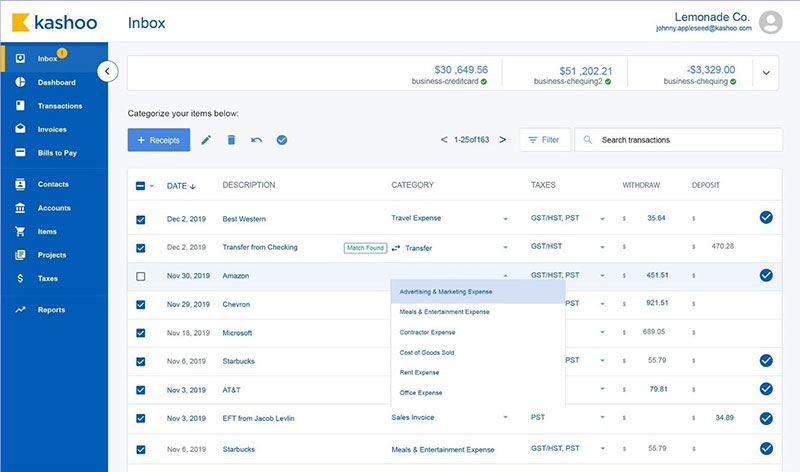 Kashoo 2.0 is a real time-saver. This financial reporting application takes care of many bookkeeping tasks.
This especially benefits owners of small companies.
Machine learning is what drives this application. This allows it to organize and reconcile expenses, matching them with credit card and bank transactions.
This results in accurate and up-to-date financial information. Kashoo also includes receipt-matching and OCR.
BOARD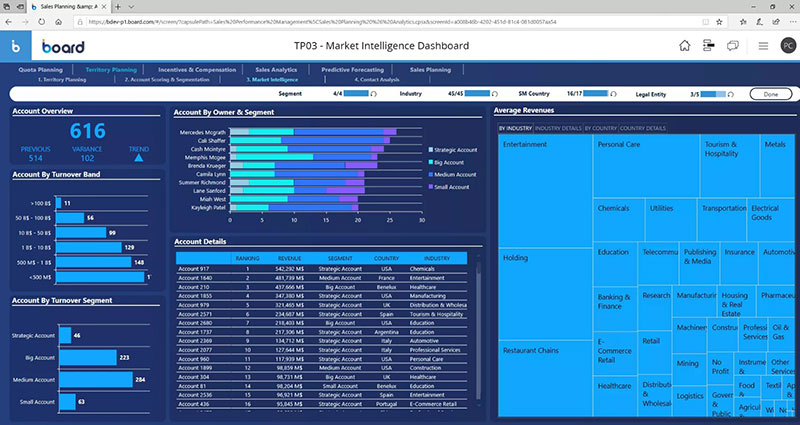 BOARD is an automated environment for generating financial reports. Drag and drop functionalities allow the user to customize the reports to their needs.
This modern platform facilitates reporting but also drives decision-making throughout an entire organization. It gives clear insight into financial performance by uniting business, finance, and operations.
TimeSolv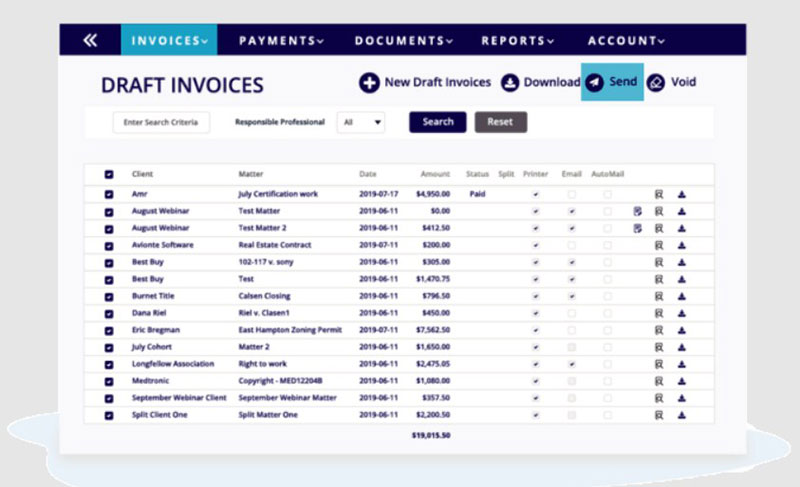 An accounting solution on a budget, Timesolv costs about half of most other options. Yet, it is a powerful platform that helps with billing, leaving out most of the unnecessary fluff.
With TimeSolv, the user can perform hundreds of payments in only a few moments, at the moment they want. This means, no more overdue payments.
TimeSolv has provided web-based finance solutions for more than twenty years. They promise that businesses can improve billable time and get money faster.
It adds the flexibility of working from any place, at any time. In addition, to control the payments for salaries and other costs, a pay stub is super handy and profitable for the companies.
CCH Tagetik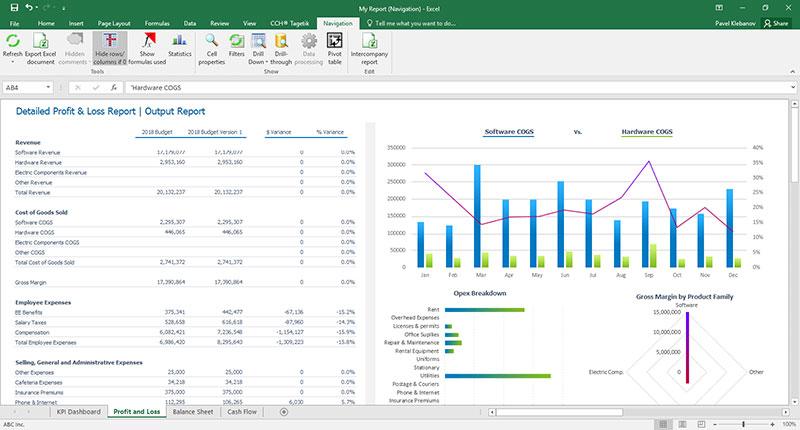 CCH Tagetik is mostly used for reporting and financial analytics. It makes reporting easy.
Users can also share, access and distribute documents with ease. The publishing options include via the web, or Word, Excel, Powerpoint, or Sharepoint.
Keynote: for many businesses, Sharepoint is a pricy tool for their needs, so exploring other alternatives might be interesting for a more straightforward implementation of a team collaboration software.
FAQ about financial reporting software
How can I pick the best financial reporting software for my company?
Well, it's all about your needs and priorities. You've gotta consider things like your budget, the size of your business, and the specific features you're looking for. Research a bunch of options, read reviews, and don't be afraid to ask for demos. A great fit is out there, trust me.
Are there free financial reporting software options?
Sure thing! There are definitely free options available, but keep in mind they might lack some features or have limitations. If you're just starting out or have a tight budget, they could work for you. But as your business grows, you might need to upgrade to a paid option.
What sort of features should I look for in financial reporting software?
Every business is different, but there are some key features that most companies find useful. Things like customizable reports, real-time data updates, integration with accounting software, and user-friendly interfaces are all solid bets. Think about what's important for your company and go from there.
Can I integrate financial reporting software with my current accounting software?
Absolutely! Most financial reporting software solutions are designed to work seamlessly with popular accounting software. Just double-check compatibility before you commit to anything. Integration makes your life way easier and keeps everything in sync.
How secure is financial reporting software?
Security is a big deal, and good financial reporting software should prioritize it. Look for things like encryption, user access controls, and regular backups. Don't be afraid to ask providers about their security measures, either. You've got a right to know.
Will using financial reporting software save me time?
You bet! These tools are designed to automate and streamline financial reporting processes. They'll save you time on data entry, report generation, and analysis. Plus, you'll get more accurate results. Time is money, my friend.
How customizable are financial reporting software solutions?
Customization varies depending on the software. Most options let you tailor reports and dashboards to suit your needs, which is super helpful. Just make sure to check out what level of customization a solution offers before you commit.
Do I need training to use financial reporting software?
Well, it depends on the software you choose. Some are super user-friendly and don't require much training. Others might have a steeper learning curve. But don't stress! Many providers offer training, tutorials, and customer support to help you get up to speed.
Can financial reporting software help with regulatory compliance?
Definitely! A good financial reporting software solution should help you stay on top of regulations and make compliance a breeze. Look for features like automated compliance checks and built-in reporting templates that follow industry standards.
What kind of customer support can I expect from financial reporting software providers?
Customer support varies between providers, but most offer a mix of email, phone, and live chat options. Some even have extensive knowledge bases, video tutorials, and community forums. Make sure to check out what kind of support is available before you choose a solution. You never know when you might need a helping hand.
Ending thoughts on financial reporting software
Using a financial reporting software solution can save a lot of time and energy. The key is to choose the right one.
With the right tool, collecting and organizing accounting data become easy tasks. This results in more accurate information and more confidence when making business decisions.
For instance, accounting softwares automates everyday tasks and makes compliance easy.
The options range from simple Excel spreadsheets to complex solutions like Sage Intacct. Whichever best fits your needs, it will help to improve and organize any financial administration.
If you enjoyed reading this article on financial reporting software, you should check out this one about how to create weather tables.
We also wrote about a few related subjects like DataTables alternative, JavaScript table library, WordPress table plugins, how to create a table in WordPress without a plugin, how to insert a table in WordPress, WordPress pricing table plugins and table UI design.