Most of us would agree that WordPress is the best CMS program in the digital world today, but it's not perfect. The problem is that WordPress doesn't have any default options for creating tables, opting for raw coding instead. This wouldn't be a problem if it was only boring, but it's also very time-consuming. If you want to make many tables, you need something better.
Ninja Tables is a very popular table builder plugin that is on the market today. Ninja Tables connects to your WordPress site and allows you to build tables there.
The company was created on the 26th of December 2017 by WPManageNinja, a digital product company. They make many digital products that combine WordPress with tools, such as add-ons, plug-ins, and even WordPress themes.
Here, in this article, we will be discussing what makes Ninja Tables tick. We will be talking about the pros, the cons, features, pricing, and more.
Let's begin, shall we?
What is Ninja Tables?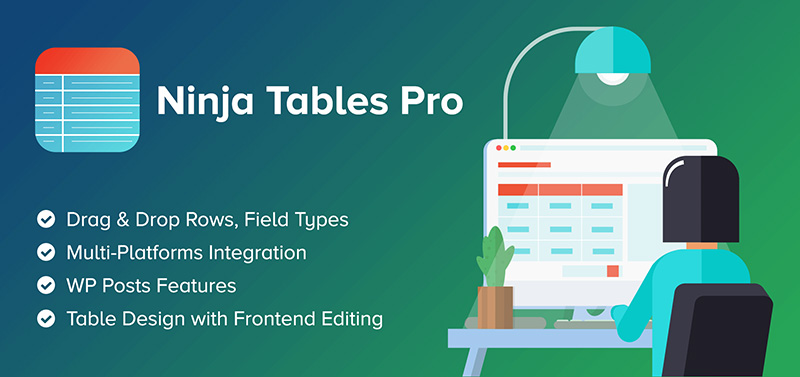 Ninja Tables is a dual-purpose plugin for WordPress, it helps with building both tables and charts in WordPress in just a few clicks. Like similar sites, it allows you to create tables both from scratch and from imported files. When using the Ninja Tables table builder plugin, you can add table data into rows and columns through small pop-up windows.
Here are a couple of the styles of tables that you can create with Ninja Tables:
Pricing tables
Product comparison tables
Data tables
Member list tables
Amazon affiliate tables
Customer list tables
Ninja Tables is SEO compatible and allows you to make tables using single line cells in a fixed layout. Other options include creating bordered tables, striped rows, and super compact tables.
Installation and Use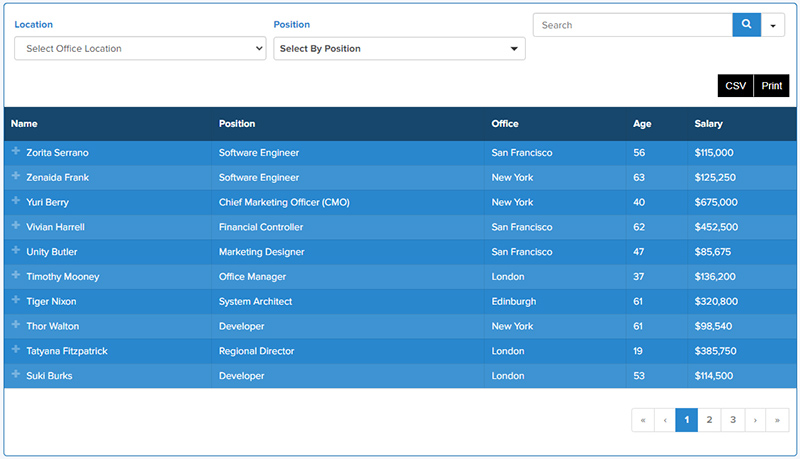 Once Ninja Tables is installed, it's super simple to make tables in WordPress. All you have to do is go to the Ninja Tables area and select Add Table.
After that, give it a name. You can arrange the column values that you're planning on using for your table. Also, you can utilize the drop-down menu to see what type of data you're planning on using.
Once you're done arranging your columns, you can mosey on over to the rows to add your Ninja Tables data.
Next, let's discuss some of the features of Ninja Tables.
Features
Ninja Tables Free plugin features:
Unlimited rows and concept
Export and import tables
Column setting customization
Table styling templates
AJAX tables for fast loading
Operable with large sets of data
Toggle positions
Display customization
Sorting and filtering
Connect WP fluent forms
Responsive tables displays
Hide data
Connect Ninja Charts
Ninja Tables Pro plugin features:
Hover animation effects
Drag and drop table builder
Add media data
Google sheets integration to publish
WooCommerce integration
Unlimited colors
Text alignment
Merging cells
Shortcodes in table cells
Dedicated support service
Font and typography
Advanced settings for filtering and sorting
Conditional column formating
Adds global font style
Limit permission for editing tables
Pros and Cons of Ninja Tables
Let's discuss the Pros of Ninja Tables so that we can see what everyone's going on about. The pros are:
Lots of customization options
Front-end Editing
Drag and Drop to rearrange data tables
Ease of access
Great styling options
Custom CSS option
Fixes table design issues of WordPress Tables
But like any program, it's not without its flaws. Let's discuss some of the cons of Ninja Tables. The cons are:
The free version is very limited.
Support is at times unresponsive, and many users have complained about this feature.
While you can import a CSV or JSON, the import options are limited in comparison to TablePress or wpDataTables.
Because of how the editor works, it can at times be difficult to manage tables at a spectacular size.
Pricing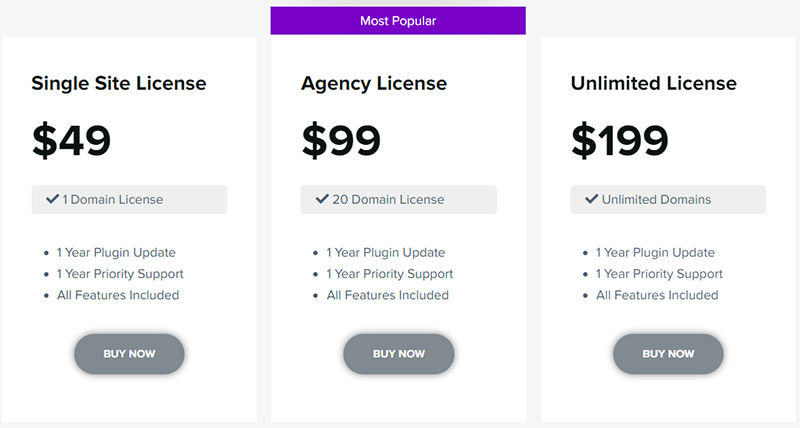 There are two forms of Ninja Tables, Ninja Tables Free and Ninja Tables Pro. The free version is very limited in its usability and can leave some people disappointed. Not all tools are available with the free version of Ninja Tables.
In the free version, you can't have unlimited tables or many of their other customization tools. This is a problem if you want to make many tables. Ninja Tables Pro allows for many tools that help to run online stores. For example, there are Google Sheets and WooCommerce integrations.
Ninja Tables Pro has both lifetime as well as yearly plans. Here are the yearly prices:
Single Site License – $49.00
Agency License (this allows companies to have a max of 20 websites) – $99.00
Unlimited Sites – $199.00
Ninja Table reviews
Here are a few of the negative reviews that Ninja Tables has received: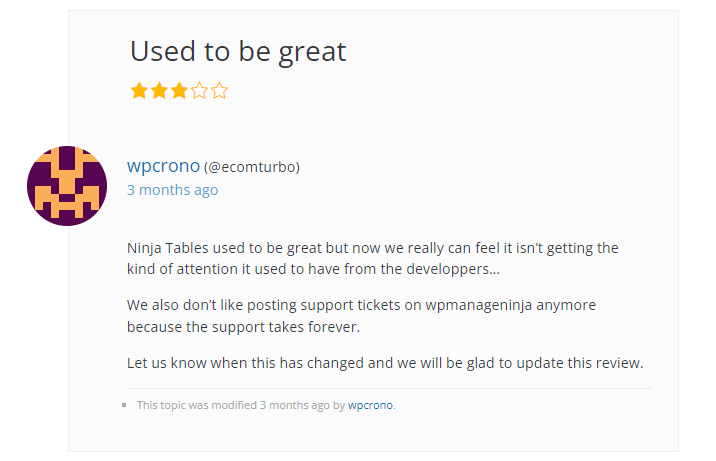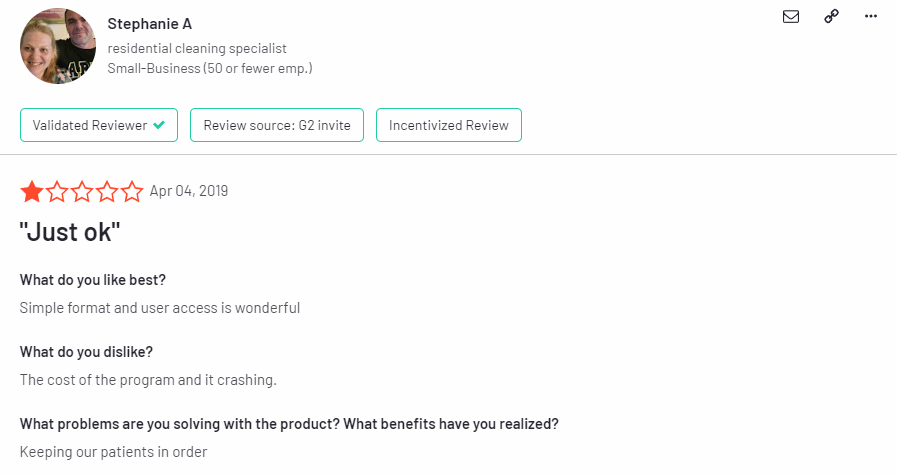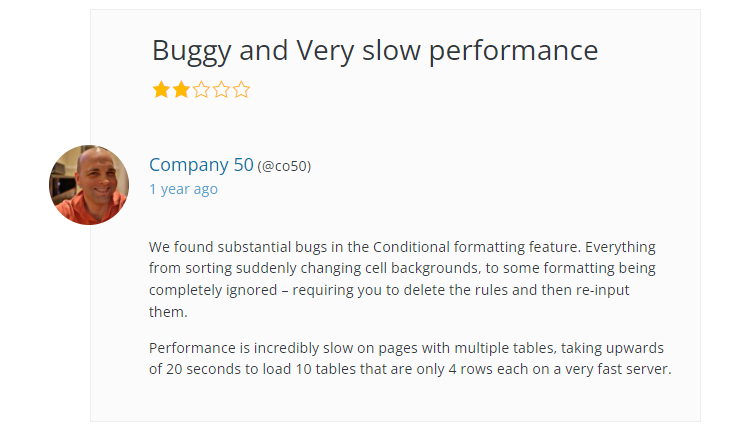 The best Ninja Tables Alternative?
Now that you know the pros and cons of Ninja Tables, you may be wondering whether there is an alternative to it. The answer is, yes! You can try wpDataTables.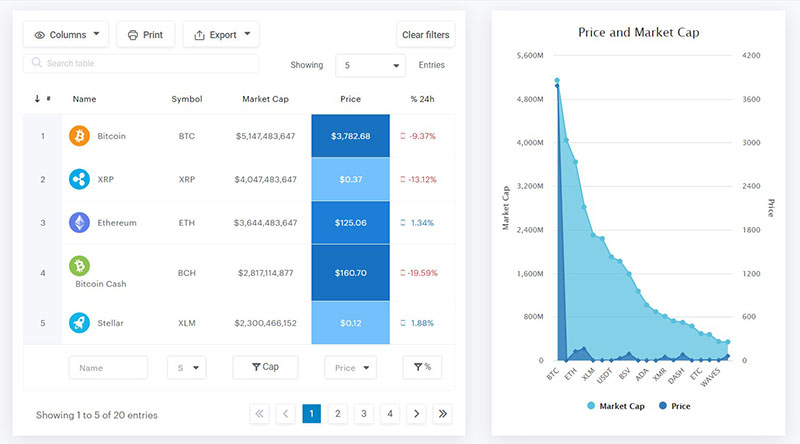 wpDataTables is the #1 WordPress table plugin. It allows site owners to build responsive tables, among other types of tables and charts.
And it's really easy to create a table:
You provide the table data
Configure and customize it
Publish it in a post or page
This table plugin allows you to seamlessly import data from a wide range of sources, including Google Sheets and Excel, as well as CSV, XML, and JSON files.
In addition, this WordPress table plugin includes a number of other common useful features that are frequently found within spreadsheet applications.
A few of the advanced features include:
The list of features for wpDataTables is insane. You should check out the features page that the table plugin has.
And here are some of the interactive tables you can create with it
You need to have a look at some of the other tables from the showcase section.
And here are some of the interactive tables you can create with it
You need to have a look at some of the other tables from the showcase section.
Statistics Tables with Charts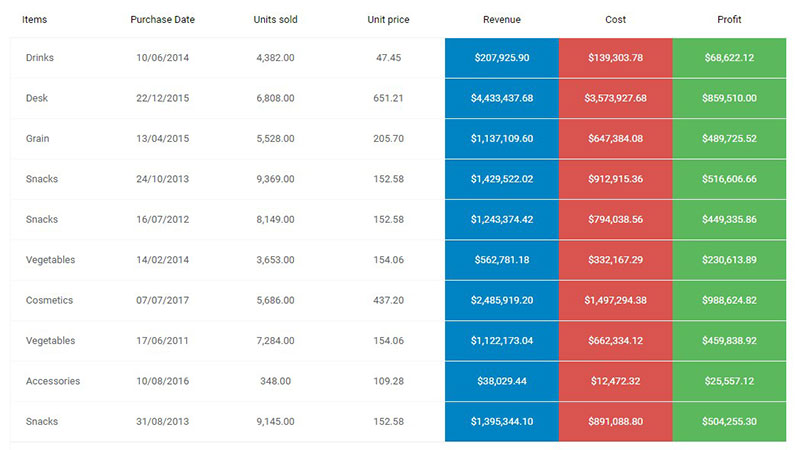 wpDataTables is used to generate a graphic representation of statistical data as charts.
Cryptocurrency Rank Table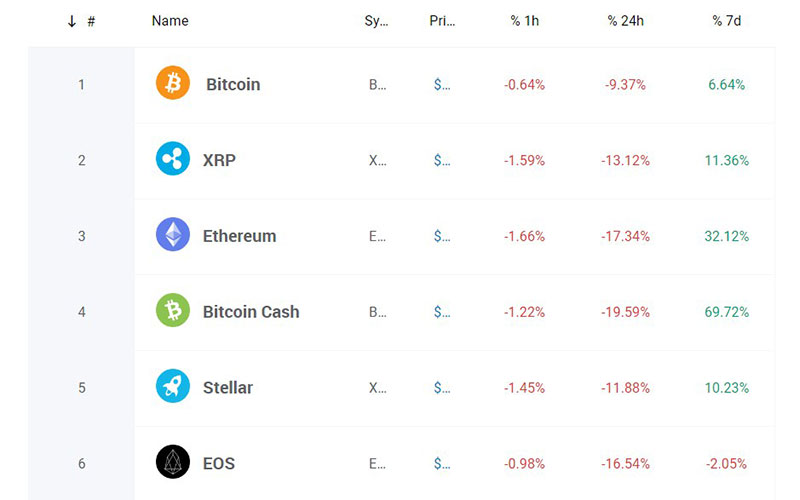 In this example, cryptocurrencies are ranked in a table using wpDataTables. You can add this type of crypto table to your site with a few tweaks.
Online Laptop Catalog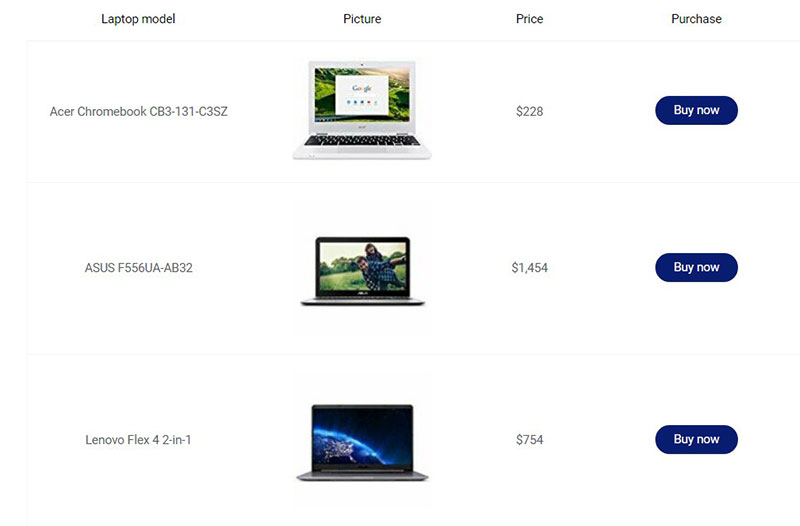 This table can be used for product comparison. For example, if you have a WordPress site where you are presenting and promoting products, the table can display the characteristics of the most popular products.
Financial Reports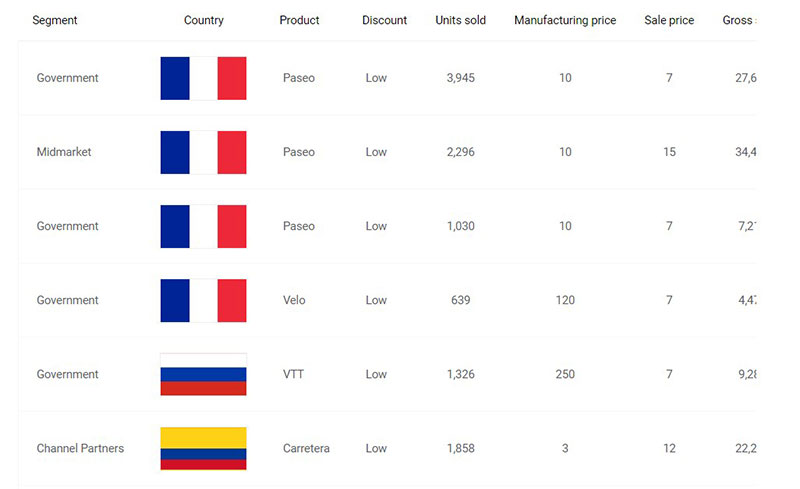 The plugin is used to create a table that shows financial data per country. Obviously, it can be adapted to presenting different types of financial data.
Book Catalog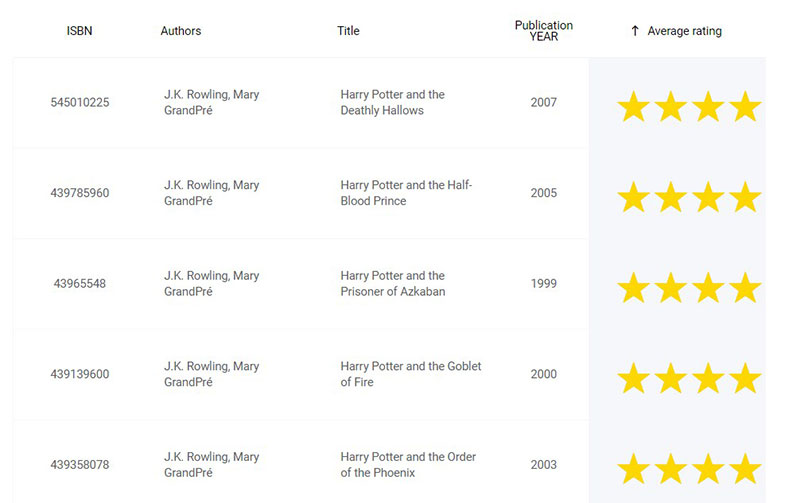 This table style works well for an affiliate site or an online book store.
Mutual Funds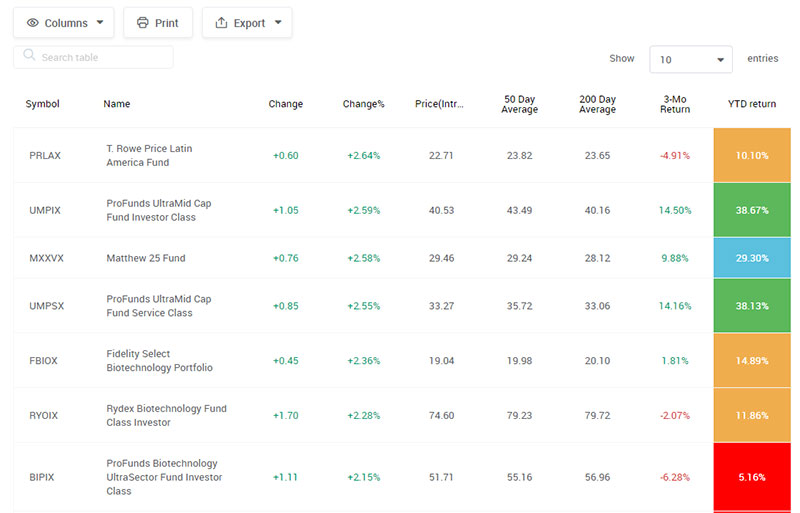 wpDataTables can create a list of mutual funds, sorted by performance.
Catalog of Drivers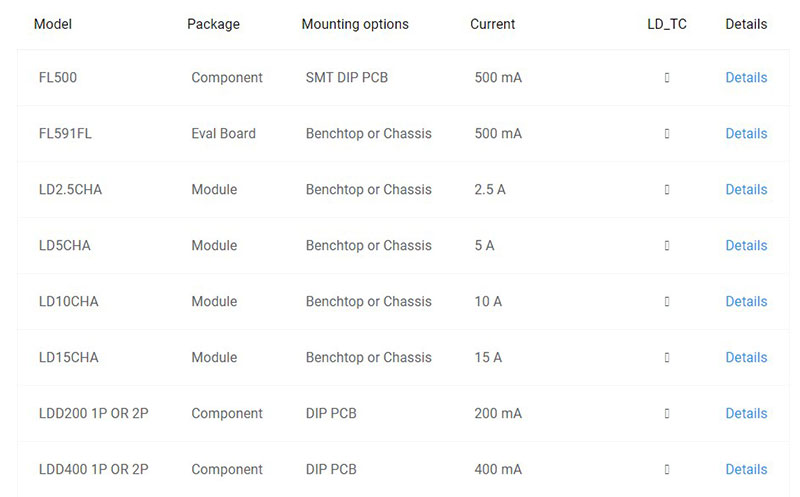 wpDataTables is used to show driver configuration.
Table Editor Interface
WpDataTables has a SUPER user-friendly interface. Needless to say, it's their selling point.
When you're making your table, you will get a well-made start-up wizard. After that, you can choose to either import your table or build it from scratch, whatever suits your fancy. Then, you can get to edit your table.
At this point, you can choose between two sizably different interfaces, which you can switch between at any point. You can choose an Excel-like or Standard interface.
Making Tables
After you have both installed and activated wpDataTables, a pop-up area will arrive. It doesn't take up much UI, and tables and charts are at your fingertips.
After you have made a table, there are five different ways to display your data. You can:
Create a table from scratch
Link to an existing data source (this automatically syncs your table to that source)
Import an existing data source (unlike linking to an existing data source, there's no syncing after you import it).
Query an external MySQL database
Query your WordPress database
Making Charts
While it is true that so far we have mainly focused on tables, charts are also a very important tool. WpDataTables includes many tools to help with making the best possible charts on the market.
Once you have activated the chart wizard, you can choose one of these three possible rendering engines:
What Makes it a Leading WordPress Plugin?
WpDataTables has both a free and premium plugin. The free version can be great for those who only want to add spice to the occasional blog post. Since the premium version is relatively cheap, you might find that it's worth it. Plus, the table on the front end looks similar to what you're working with on the backend. Many table plugins make it difficult for the user by having a confusing backend module. Let's take a look at some of the other features:
Create extremely large tables with the paid version
Fixes the custom filter checkbox and custom filters in general
Can be placed on your website by using a shortcode
Fixes Google Sheets integration
Database query builder to add WordPress content to your table, like posts, taxonomies, post meta, etc.
Link a table to an external source, like Excel, Google Sheets, JSON, SQL query, PHP array, etcetera(the data will update as you change the source file.)
It Fixes exact match filtering
Smaller tables are easy to make in the Lite version
Charts and highlighting are supported in the paid version
Fixes SQL table bugs
Responsive tables that look wonderful on mobile devices in the paid version
Great add-ons, such as a Report Builder tool that lets you generate Excel or Word docs inside of WordPress
Fixes preload key request
MySQL query to pull data from your own external database.
Import from an external source, like Excel or Google Sheets.
Fixes CSV library issue and fixes CSV export
Fixes minor bugs
Final Thoughts on Ninja Tables
After looking at many contrasting WordPress Table plug-ins, the data confirms that wpDataTables is better than Ninja Tables.
First, the wpDataTables' interface makes what could be complicated simple. Second, it's simple to edit because of the two separate editors. You also have a lot of control due to the many settings.
With this table builder plugin, you can make much more than just data tables. The possibilities can range from comparison tables to pricing tables, and so much more. The only limit is your creativity.
If you enjoyed reading this article on Ninja Tables, you should check out this one on creating a Google Forms results graph.
We also wrote about a few related subjects like how to merge cells in HTML, how to create a survey table with wpDataTables and Forminator, WordPress Excel spreadsheet plugins, how to design a table, how to create a heatmap table with wpDataTables, DataTables alternatives, comparison tables, and WordPress pricing table plugins.