More than 2,000,000 websites are being powered by WooCommerce right now. It is the leader in the eCommerce platform industry, and it may continue to be in the long term.
WooCommerce boasts impressive customization and scalability, which work well together with the best WooCommerce plugins that help any user. Plugins help because they bring some extra functionality to an online store that generally cannot do a task with the raw version of WooCommerce.
The plugin integration makes WooCommerce very powerful. You can use them to scale up your online store and start selling online successfully. In this article created by our team at WPDatatables, we will share some of the best WooCommerce plugins that developers should go for. Have a look and see which one is useful.
Best WooCommerce plugins to choose
WSChat – ELEX WordPress Live Chat Plugin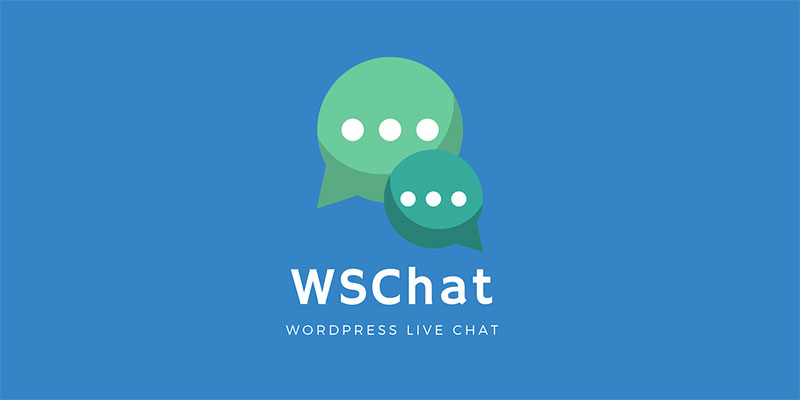 Are you looking for a lightweight, intuitive, and AI integrated automated chat response solution that helps you to easily interact with Customers and convert their concerns to trackable tickets? You are in the right place.
In this age of swift technology, it is crucial to be quick on your customer queries and be there for them as and when needed. Hence, you need to upgrade your customer support with live chat and should respond to them even if you are not available online to offer solutions to their queries. WSChat helps you to easily integrate with Dialogflow by Google, to set and trigger automatic responses for their queries at any time.
WooCommerce Shipping Services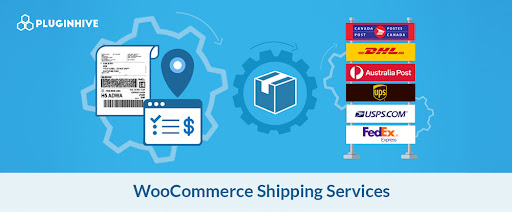 WooCommerce Shipping Services, which has received certification from prestigious international carriers including FedEx, UPS, Australia Post, DHL, and Purolator, is one of the best shipping programs if you intend to ship with various carriers.
The entire shipping procedure is automated by this plugin, which connects smoothly with your WooCommerce store. You can use it to create shipping labels, schedule pickups, print packing slips, view real-time carrier rates as well as track your shipments.
Your store's selection of domestic and international shipping options makes it easier for you to ship your goods to various regions. With a variety of packaging choices, you can pack your goods using a variety of techniques, including stacking, box packing, weight-based packing, and packing based on quantity. As soon as the shipping provider gives a live order tracking update, WooCommerce Shipping Services emails customers with the information. The plugin offers a 14-day free trial.
Product Import Export for WooCommerce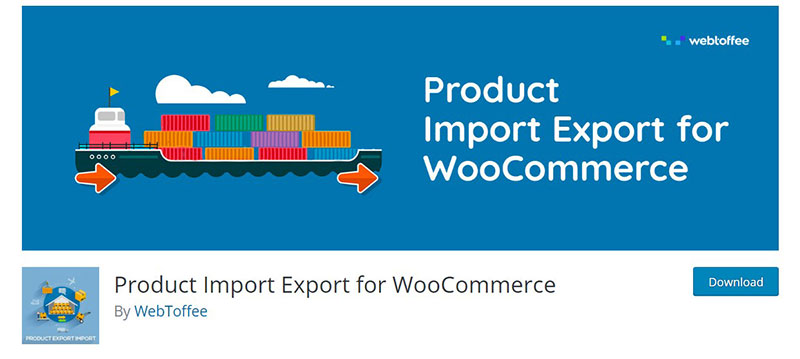 Having your own eCommerce business is demanding, which is why you should take advantage of any means that can save you time. This plugin lets you import and export products to the WooCommerce store by uploading a CSV file. There is no need for manually entered details for each product in WooCommerce, add the data in the spreadsheet, and you are ready to go.
If the supplier that you have gives you a spreadsheet, or if you are planning to do inventory management that you export in a CSV, you can match the fields from that file to the WooCommerce areas and after upload it with the click of a few buttons.
WPForms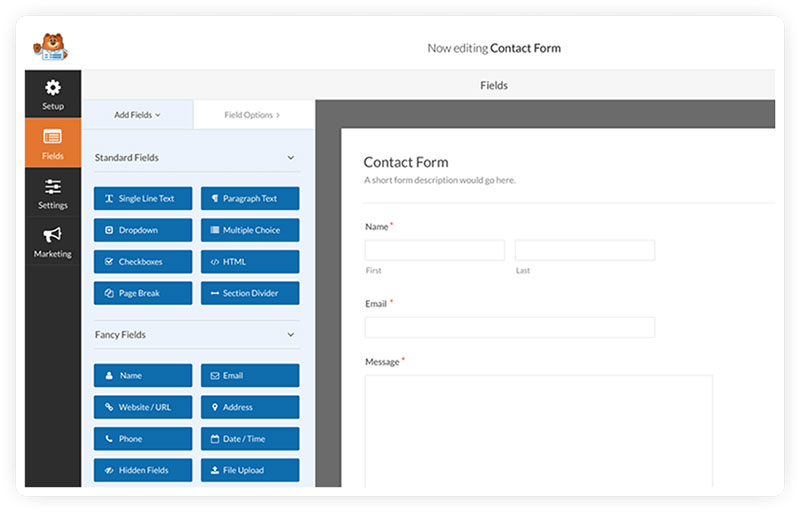 This contact form is one of the best WooCommerce plugins. It should be included in your WooCommerce store for sure. Any websites need a contact page. It helps possible clients get in touch with the host and also from a support point of view.
Using this WooCommerce plugin means that you can quickly create a simple, elegant contact form page for your online store. From now one, any user that wants to ask you anything can contact you via their contact page.
WooRewards

If you need WooCommerce plugins that will help you create a reward system for your store, WooRewards is a great option. By having a reward system, users can receive extra incentives such as branded shirts to make purchases while also making them loyal to your brand. It is something that you should check out.
The way it works is that you choose the amount of money that a customer needs to spend to get points. These points can be used by the customer to create his coupon. After that, your customers are going to receive emails that provide them with all the information they need to start using new rewards systems.
Updating to a Pro version is possible, and this will come withsome extra features, such as point visualizations and different designs.
Yoast WooCommerce SEO Plugin

One of the best WooCommerce plugins on the market is Yoast. Everyone wants their website to be found in search results, which is why you need to focus on the SEO part of the site. If you are already using the well-known Yoast SEO plugin, then your website is already better!
This tool not only helps in terms of SEO, but it pushes all of the marketing efforts to go ahead of any other competition. It is indeed a WooCommerce plugin that sometimes is not used at all.
Subscriptio – WooCommerce Subscriptions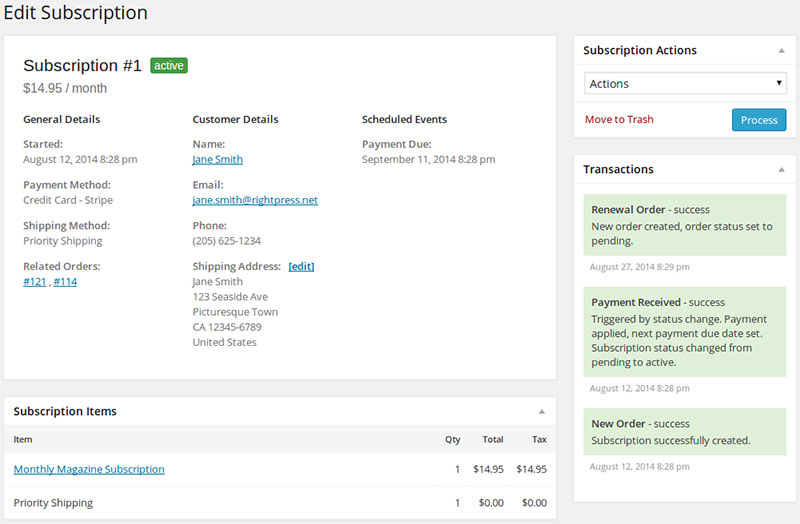 The Subscription WooCommerce plugin is already telling what is doing from its name. The cool aspect of it is it has a significant number of tools that are placed in a clean interface. Subscription is one of the most known WooCommerce plugins from CodeCanyon.
The Subscription WooCommerce plugin is as a good option that can do wonders for your online store.
Veeqo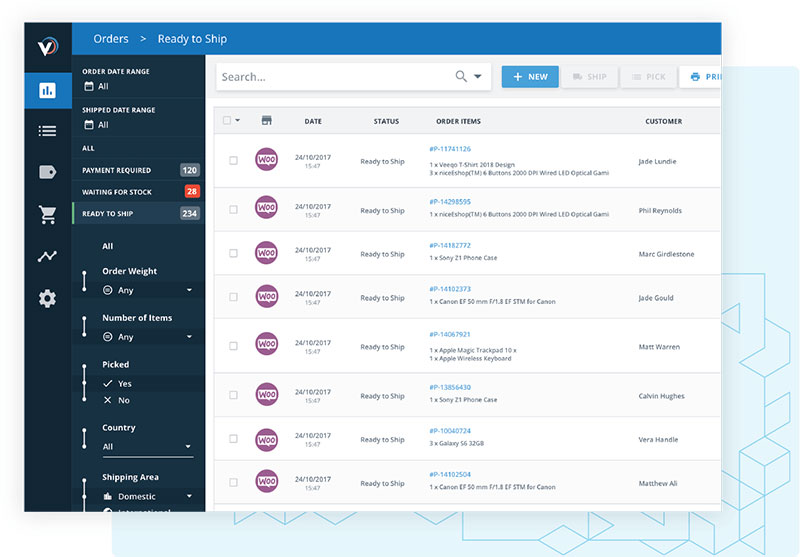 Veego for WooCommerce is an excellent tool for retailers who want to manage their entire back end. What it does is to allow the management of multiple WooCommerce sites together with connection to other sales channels or marketplaces. This will enable you to view inventory and sales figures from one central dashboard.
The software is an all-in-one eCommerce solution that is going to let you manage your WooCommerce store. Take advantage of it and start using it to:
Manage orders
Keep inventory synced in real-time
Edit product listings
Buy from suppliers
Manage your picks
Packing and shipping
Mailchimp for WooCommerce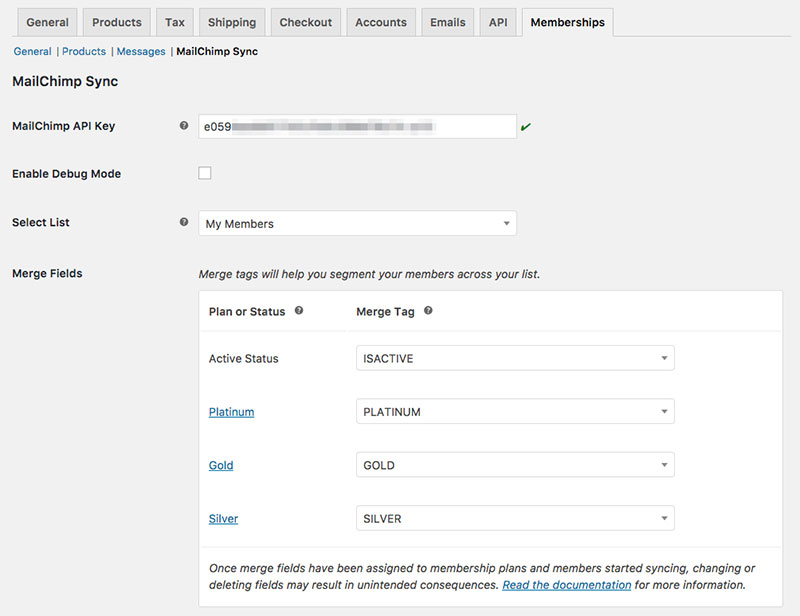 As an eCommerce store owner, using Mailchimp is something that will want to be knowledgeable about. With Mailchimp, you can sync the WooCommerce customer purchases with your Mailchimp account to send custom ads.
Another thing that makes it one of the best WooCommerce plugins to have is that you can create follow-up emails after a purchase has been made. Take advantage of this and come up with your ideas, recommend products, show new updates, etc.
RafflePress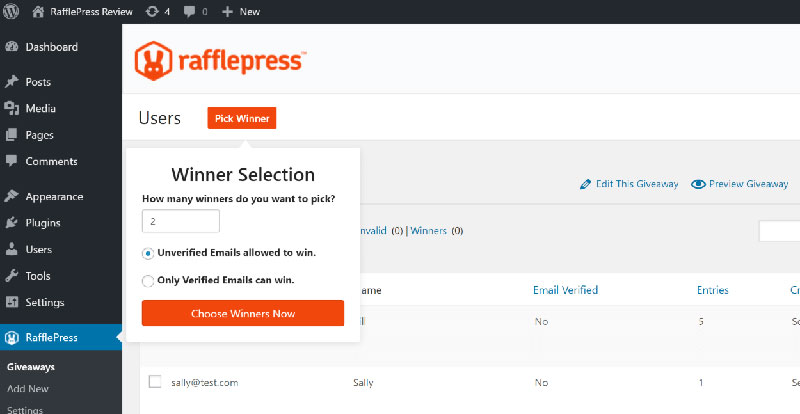 Giveaways are a smart way of getting attention to your online shop. RafflePress is a plugin that helps you do just that. It lets you grow the email list that you have together with getting more website traffic and social media followers.
Any user can participate in the giveaways that you are doing. It has actions for all the popular social media platforms of the moment to get the best results in keeps you safe from any fraud. So you can be relaxed as your viral campaign produces real engagement and growth to your business.
Metrilo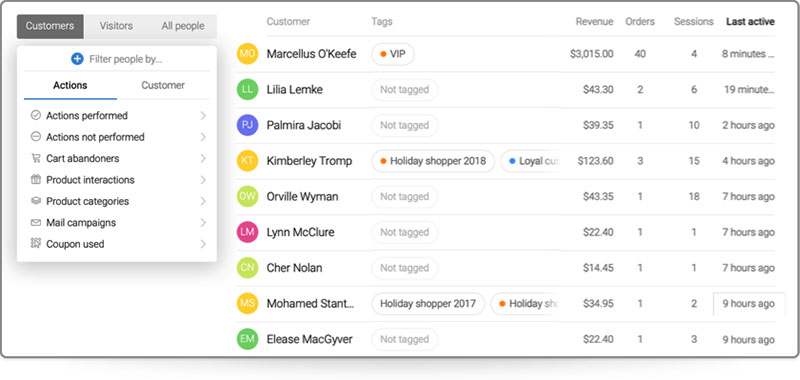 If you have data from your customers, but it is not structured enough to run a marketing campaign around it, you may need a plugin to help. Metrilo can help you monitor the store performance and optimize its marketing spend.
With Metrilo, you can also generate a complete report of your recent orders, sales order summary, top product views, coupons, and more. It helps you keep an eye on almost anything that happens with your store.
WooCommerce Multi-Currency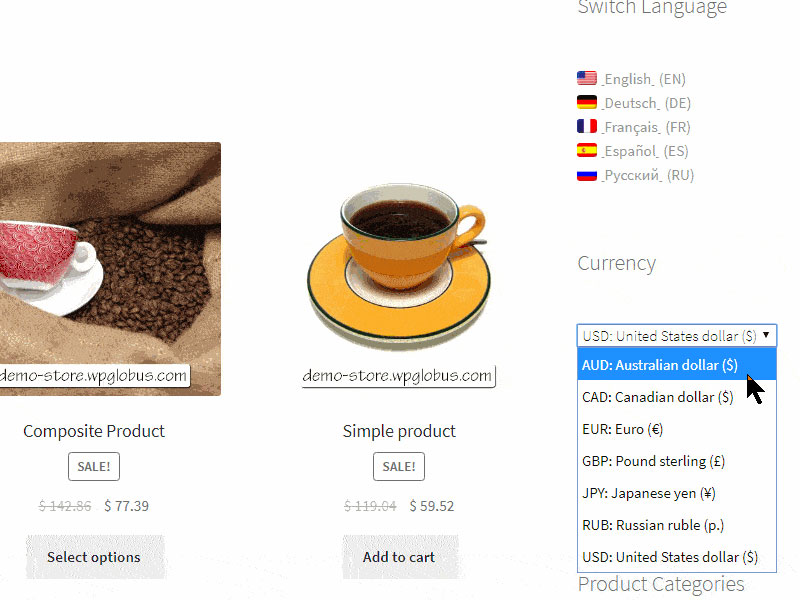 When wanting to target customers from different countries, you need to show prices in the respective currencies. One of the best WooCommerce plugins for this is the one we just mentioned. It helps users choose what currency they want to see the prices in.
Booster for WooCommerce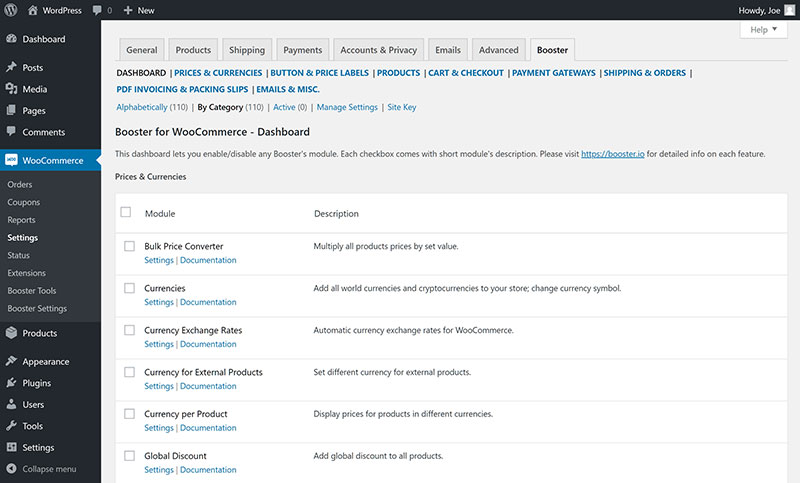 If you are thinking of taking the online shop you have globally, this means it has some new features. Booster for WooCommerce is the one to choose as it does a bit of everything. The features that it has related to:
Dynamic pricing
Discounts
Cross-selling
One of its best features is its capability to localize your site depending on the shopper's country. This means the profile of your website can be translated together with all the content inside. It is a great way of making sure the site is matching the language of the target audience you have in mind.
WooCommerce Multilingual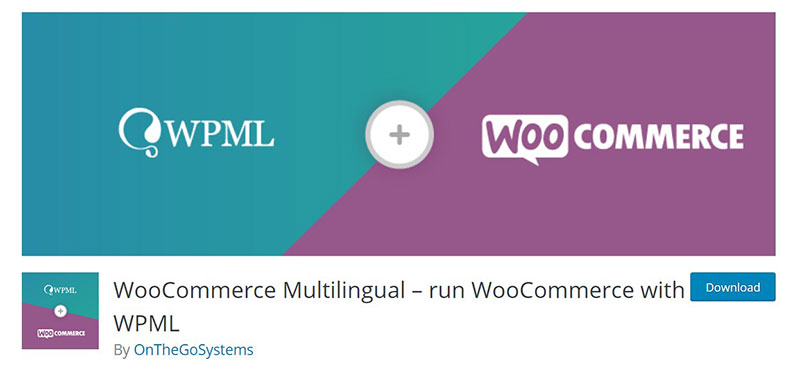 Non-English WordPress sites are higher in number compared with English sites since 2014. This means that, as a business owner, you might be needing to translate your online shop into different languages.
Doing this can be done using the WPML WordPress multilingual plugin. By doing so, you increase the number of people you are sending your products.
WooMarketing Bundle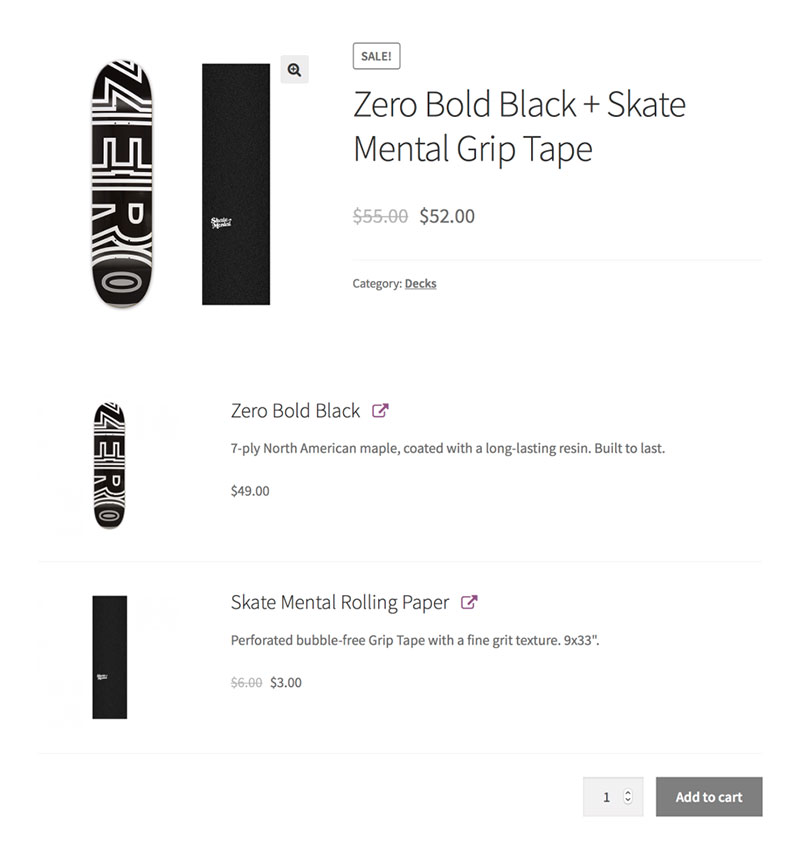 Any WooCommerce store needs to do marketing if it wants to have results. This is a popular package that is going to boost your site. What it includes are:
Email marketing campaigns using Mailchimp
Facebook integration
Dynamic pricing
Smarter discounts
Transactional emails
Instead of buying all of this separately, you can buy the bundle to save a considerable amount of money.
OptinMonster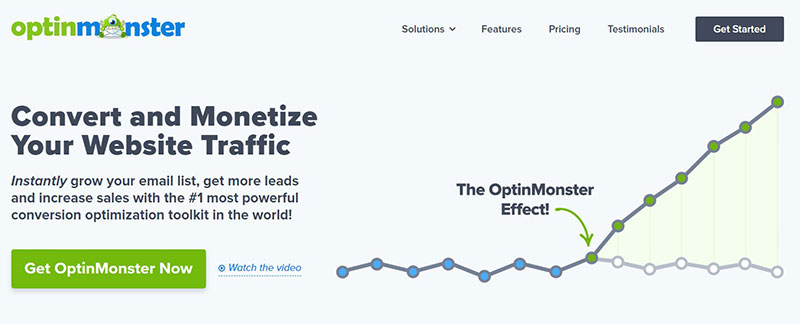 OptinMonster is a powerful optimization software tool that should be considered in the world of eCommerce. It helps convert abandoned website visitors into subscribers and customers. It can also help in reducing cart abandonment, sales conversion, growing email lists, showing targeted website messages, and more.
Using OptinMonster will also be useful for your email subscription list and will increase the outreach of your loyal customers.
Beeketing for WooCommerce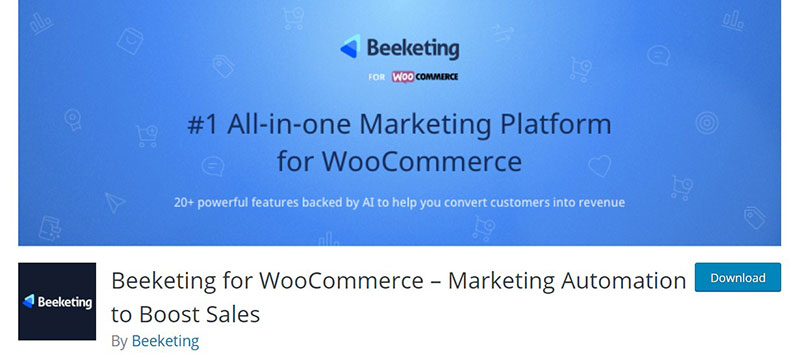 Beeketing for WooCommerce should be included for sure in your best WooCommerce plugins list. It provides marketing and sales solutions by creating complete automation or both processes. It was created by Beeketing, a marketing automation platform done for eCommerce websites.
If you need a comprehensive tool that helps you improve the conversion funnel by adding tweaks to the customer journey, this is the one to go for. It is different from other plugins that only have a few features. This one has ten plus, so you can be sure you can count on what it can do.
WooCommerce Extra Product Options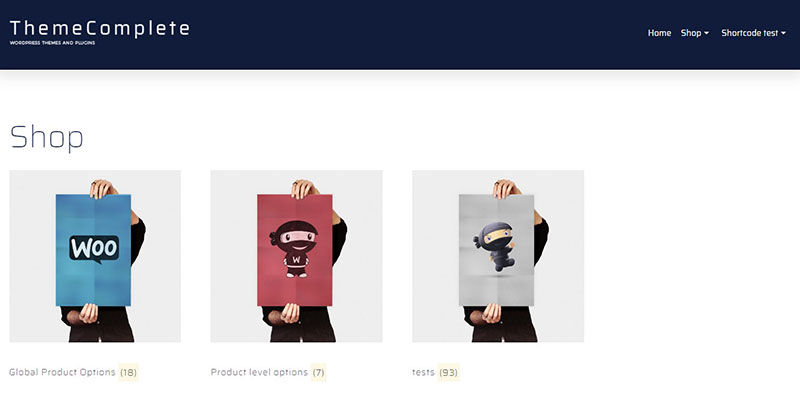 It does not matter what eCommerce plugin you are using on WordPress, as almost all of them have standard product options like quantity or color.
When you need more features, though, like we can see on Amazon, using this plugin is going to help you. Let's take an example and say you are selling computers. If you want to have customers, decide what kind of operating system they need to choose, they should see some options.
This plugin opens different custom product options, and this means they are not going to be limited to defaults.
MemberPress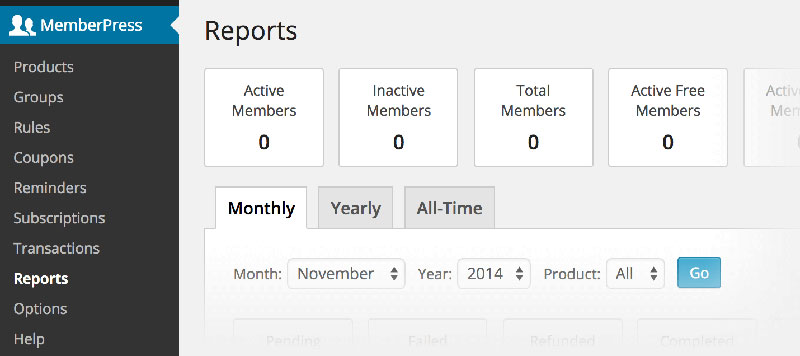 Together with MemberPress, you can create a membership option for your eCommerce website by just using one of the best WordPress membership plugins that are available.
This is one of the best WooCommerce plugins that help you create individual subscriptions and exclusive content for your members to attract other users to sign up. What is great about it is that it is also compatible with different sorts of payment gateways and online store plugins like WooCommerce.
Breeze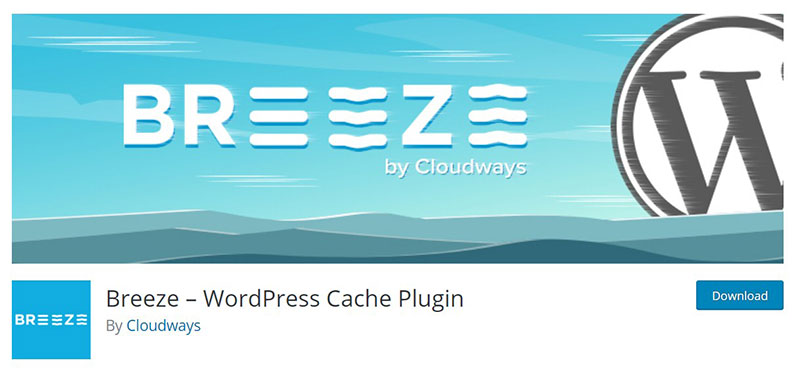 Breeze is a robust plugin that was developed by Cloudways. It helps to optimize the performance of your site. For sure, your WooCommerce store needs to perform well to keep clients on it. This is where Breeze shines strong; it has a simple interface that you can easily add to your WooCommerce store.
Affiliate Royale

Affiliation is still important, and with the Affiliate Royale plugin, you can integrate it in your WooCommerce store. This is going to help you with your marketing goals and bring more traffic to your site. It is also good at ranking your store higher compared with other search results. Give it a try and see for yourself if it can help you out.
WooSlider Products Slideshow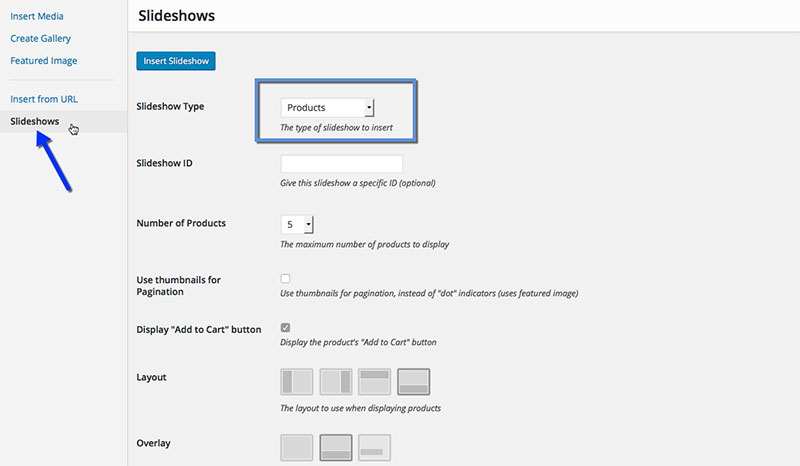 This WooCommerce download is a plugin that is more focused n the design part. It helps you include product pictures without taking too much space. This is excellent news for a large-scale eCommerce store. Together with WooSlider, your site is going to be able to generate a stylish slider for any of your store's items.
WooCommerce Live Sales Notification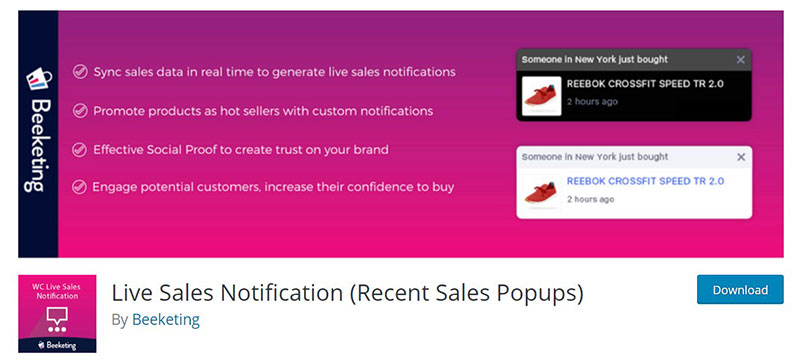 One of the best ways that stores use to promote is by advertising hot products and show recent sales notifications. These notifications pop up in the store and show the customer what the best sellers of the store are.
When talking about the best WooCommerce plugins, WooCommerce Live Sales Notification should be on your list. It can help you create fresh ways of promoting specific products, as well as bring a sense of a busy store, especially if your business is new and has not got any orders yet.
Waitlist for WooCommerce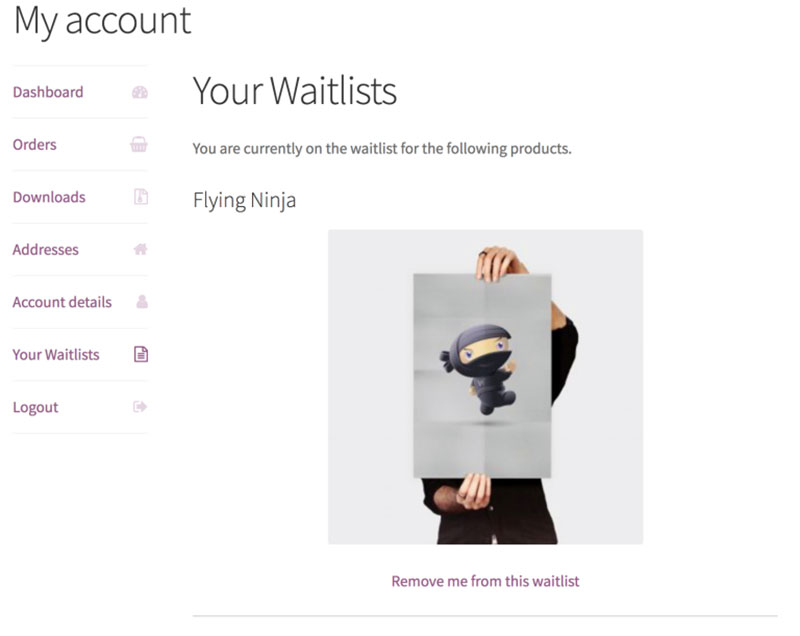 Waitlist helps your customer sign up to be notified when an item is going to be available again. If your site uses WooCommerce you will need to use this plugin. This is even more valid if you are a typical store that runs out of stock quite often.
Waitlist allows you to collect emails from those who want to be notified when the item that they are interested in is back in stock!
MonsterInsights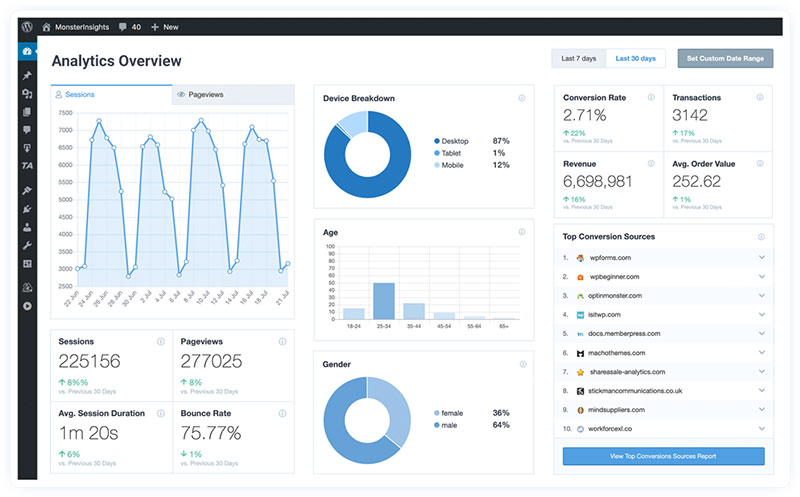 This Google Analytics plugin comes with enhanced eCommerce tracking that allows you to track the eCommerce data in Google Analytics reports.
Many beginners find it quite hard to make sense of Google Analytics reports. This plugin makes everything easy, and you can see all the information inside the WordPress dashboard.
Although this plugin is free to use, their advanced features are going to require you to get their Pro version, which is going to give you more insight and options to customize the data.
WooCommerce Product Reviews Pro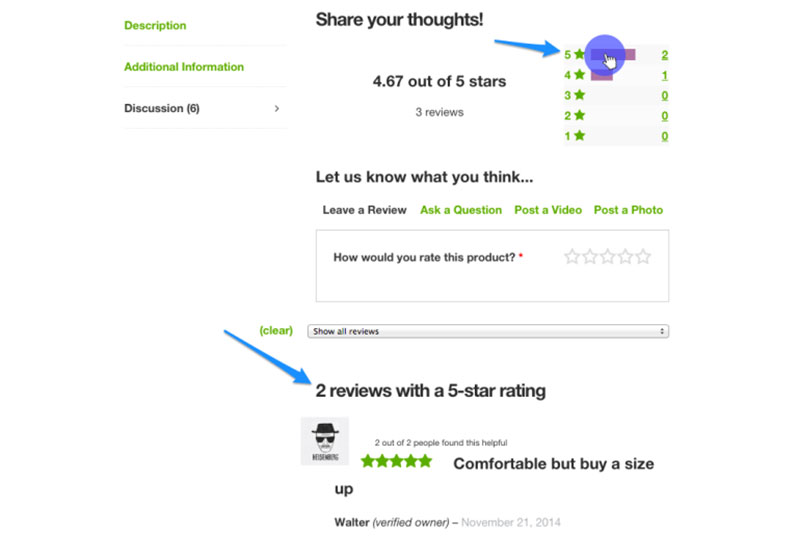 Seeing that approximately 70% of your customers are going to view a review before finalizing their purchase, the team at WooCommerce created an extension that lets you accept product reviews from customers together with complete images and videos.
This plugin also helps customers filter reviews by star ratings, flag reviews, and so on.
WooCommerce Smart Orders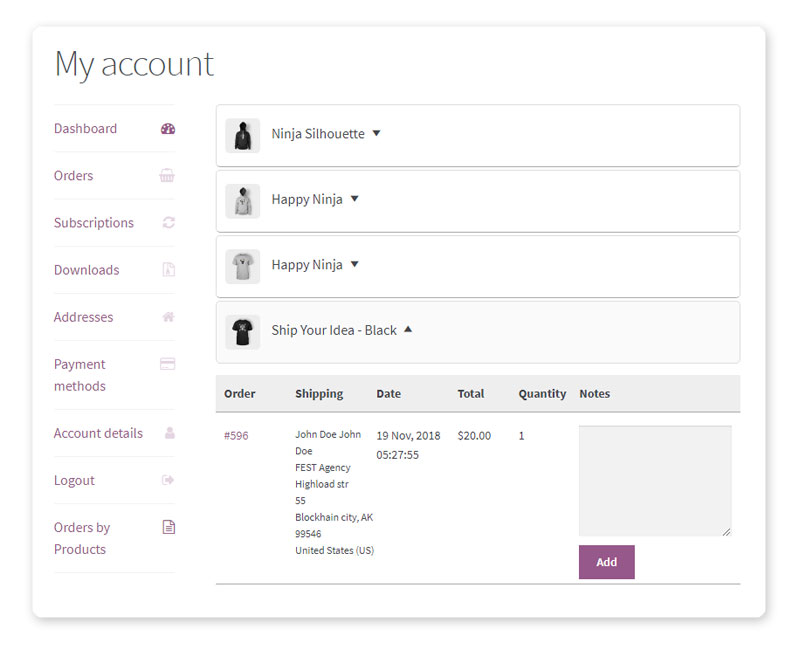 One of the best WooCommerce plugins for the order process is this one. The order process can be comfortable most of the time, but having a tool that helps is always welcomed.
WooCommerce Amazon Affiliates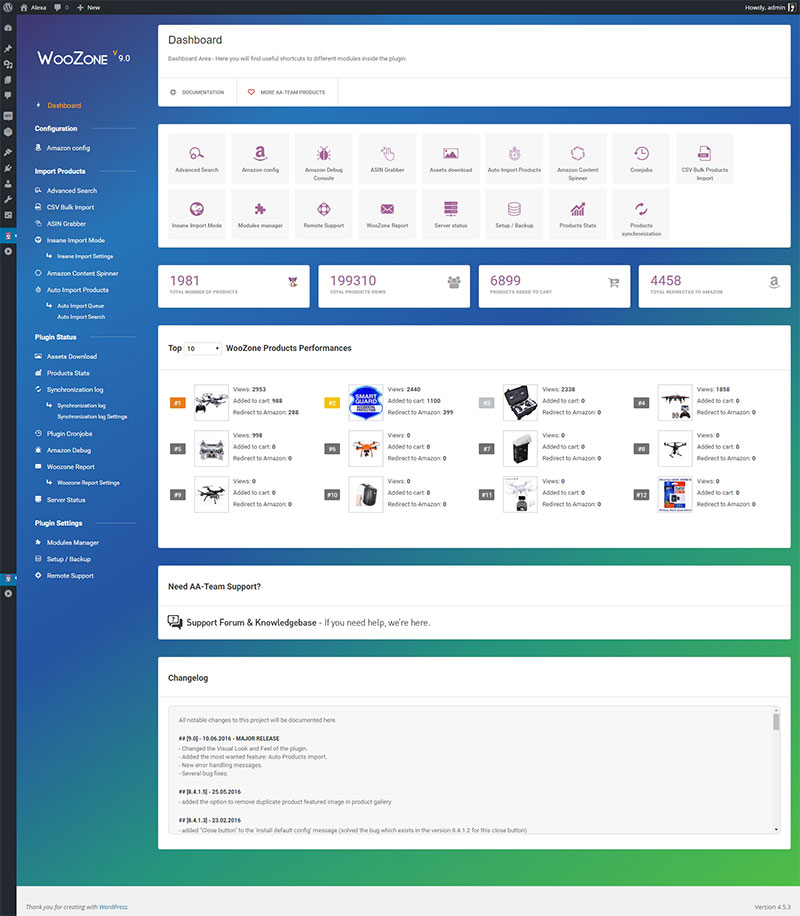 If the concept idea that you have is an affiliate product store, then you need to get this plugin. It is going to find the best products on Amazon, and it is going to be easy to import the products on your WooCommerce system together with all product images, descriptions, reviews, and more.
Shopify Connect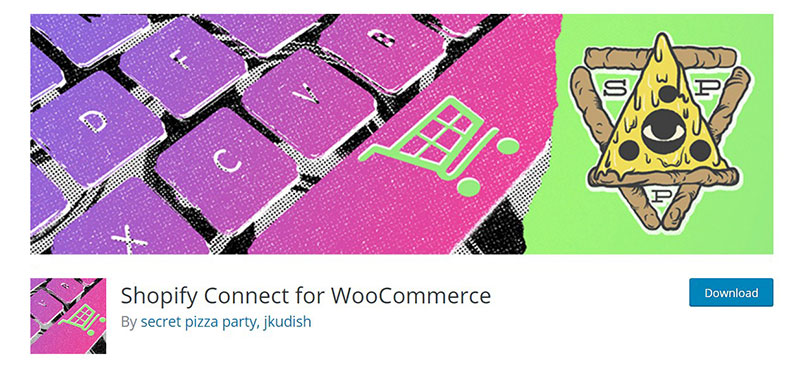 With Shopify Connect, you can bring Shopify and WooCommerce systems together. By doing so, you will have the benefits of flexibility and customization. At the same time, you can sell on social media platforms like Facebook or Pinterest by using Shopify connections.
YITH WooCommerce Wishlist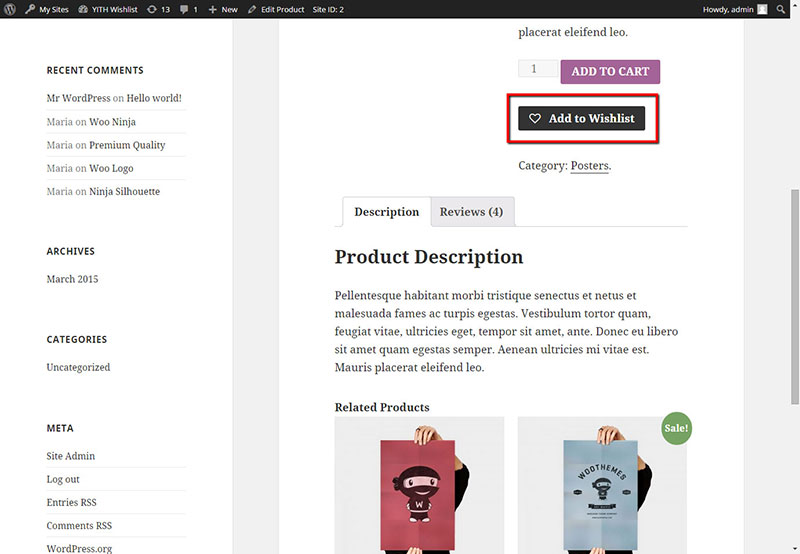 We have added YITH WooCommerce Wishlist to our best WooCommerce plugins list as well. What it does is to let you put a wish list button to your online store in a fast and straightforward way.
WooCommerce Quick View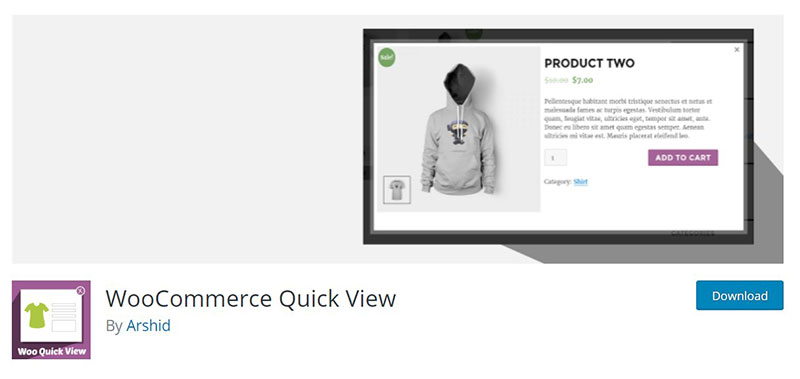 Sometimes, it can be frustrating to have different tabs open to looking at different products. A lot of online stores have a quick view option that lets you check all product details. This is precisely what WooCommerce Quick View does, and it is a free plugin.
Customers can click a button and get the product info within a lightbox popup. Your shoppers are going to see a more extensive product image, description, and an Add to cart button.
Ending thoughts on these best Woocommerce plugins
In conclusion, this article consists of some of the top WooCommerce plugins available for your eCommerce store. WooCommerce can be one of the best platforms that you choose to start your business, and as there are so many tools available to help you build your store successfully.
If you enjoyed reading this article on best WooCommerce plugins, you should check out this one about WooCommerce shipping classes.
We also wrote about a few related subjects like WooCommerce payment gateways, WooCommerce shipping plugin, WooCommerce to QuickBooks, WooCommerce vs PrestaShop, the best free WooCommerce plugins and PayPal vs Stripe in WooCommerce.