Before diving deeper into the talk about the best free WooCommerce plugins, we have to answer two important questions: What is WooCommerce? And is WooCommerce free?
When it comes to e-commerce, WooCommerce is definitely one of the most popular WordPress plugins. It has all the characteristics of a good plugin; it is easy to use, it's free, and it offers all many features and options that will help you create the online store you've always wanted.
However, that is not where the story ends. If you want more from your Woo Commerce, you can have it. All you have to do is find the right extensions and plugins for your WordPress eCommerce and customize it in any way you see fit.
Creating an online store is not as difficult as it used to be since WooCommerce's introduction. In addition, some other WordPress plugins, like wpDataTables, make it super easy to manage a website for your business. However, creating the best store possible that your website truly deserves takes a bit more thought and creativity.
So let's take a look at the best free WooCommerce plugins and extensions that will help you grow your business!
Great Free WooCommerce Plugins and Extensions To Try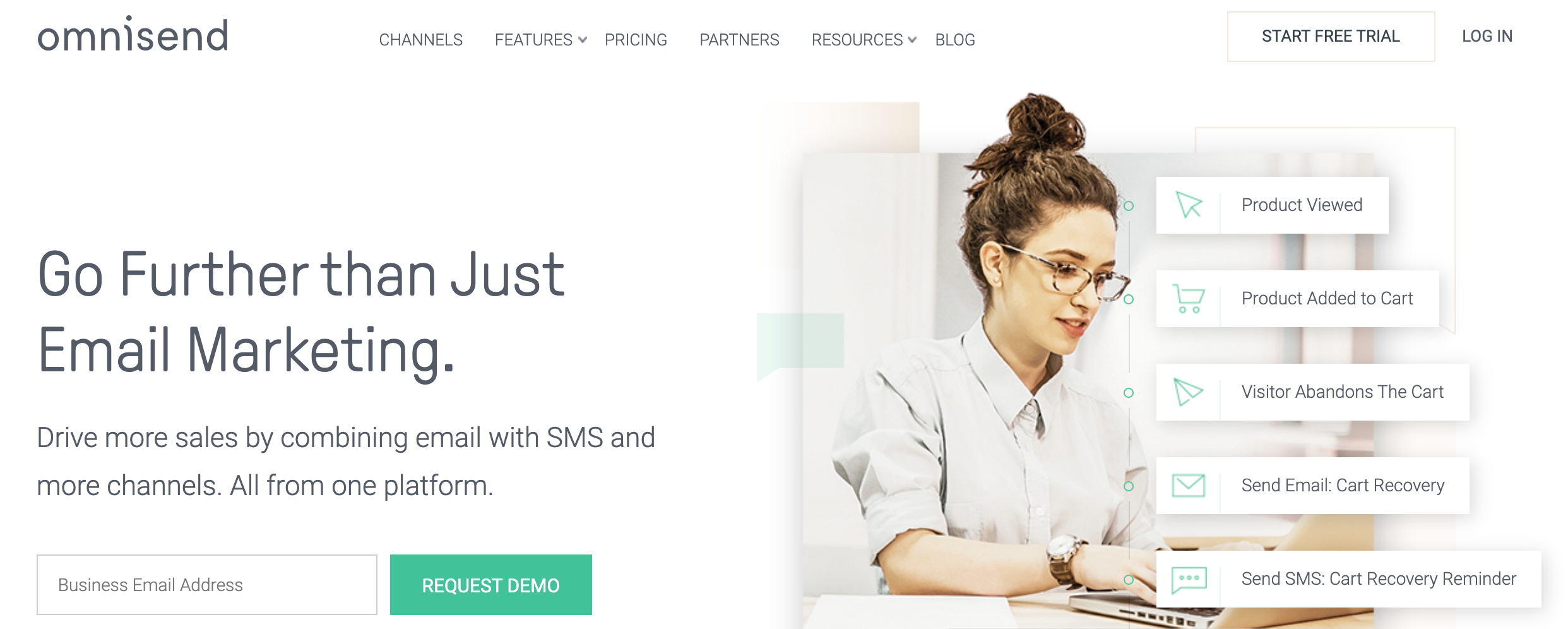 Omnisend is a WordPress plugin for marketing automation. Omnisend allows you to use all the data from your Woocommerce store to increase your sales. Using Omnisend you will be able to better segment your customers, automate your marketing, recover abandoned carts, automate the upsell process, send targeted email and
SMS campaigns
, and much more.
Here are some of the coolest features:
email capture forms
advanced segmentation
Omnichannel marketing (email, SMS, push notifications and other channels)
24/7 customer support

If you want a free way to automate marketing on your website, Beeketing is one of the best solutions for you. It is an all-in-one marketing automation platform made to seamlessly integrate with your eCommerce website.
Some of the best features include those for:
Converting visitors into adding items to the cart
Increasing average order value
Increasing checkout rate & preventing cart abandonment
Recovering abandoned carts & promoting repeat purchases
Building long-term customer relationship & retaining loyal customers

This useful WooCommerce plugin creates a simple search box that makes searching your online store a lot easier. It simply suggests the products that match the search criteria and shows the results instantly.
It is very easy to use and it's definitely one of the best search plugins for WordPress WooCommerce.

This handy WordPress plugin integrates WooCommerce to DHL Express. It helps you calculate shipping rates quickly and easily based on the location, weight, and dimensions of the products in the cart. It adds the DHL shipping method as one of the shipping methods on your website where you can set it up however you see fit. The developers of this WordPress plugin have been recognized as Official DHL Partner if you would like to explore more plugins they offer we think that it might be a good idea.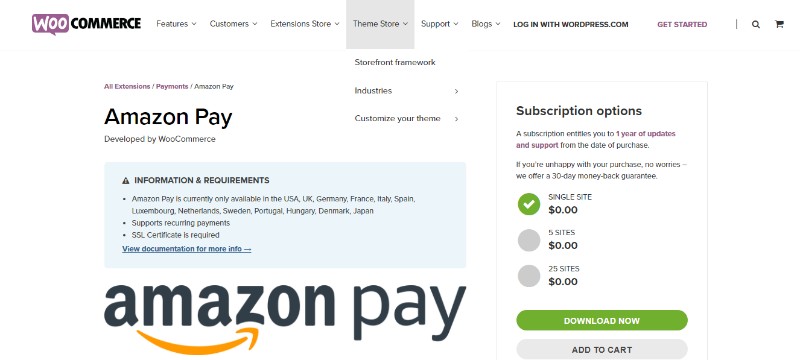 If you want to accept Amazon payments on your website, you need a WordPress plugin that will allow you to do so. With this plugin, anyone who has an Amazon account is all set to make purchases on your website.
Here are some of the useful features this plugin offers:
Pay using Credit Card saved in Amazon within your Web Store
Supports both HTTP and HTTPS Sites
Enable/Disable Payment in Checkout Page
Seller note can be displayed in Checkout Review Page

The WooCommerce Bulk Discount plugin is one of the must-have WooCommerce plugins for bulk purchases. It allows you to automatically apply fine-grained bulk discounts to the products in the shopping cart. Setting the WooCommerce pricing has never been easier.
Here are some of the coolest features:
Set percentage, fixed or flat bulk discount in currency units
Set the discount individually per product
Set the discount globally for all products
Discount is better visible and is available at several locations
Bulk Discount can be easily disabled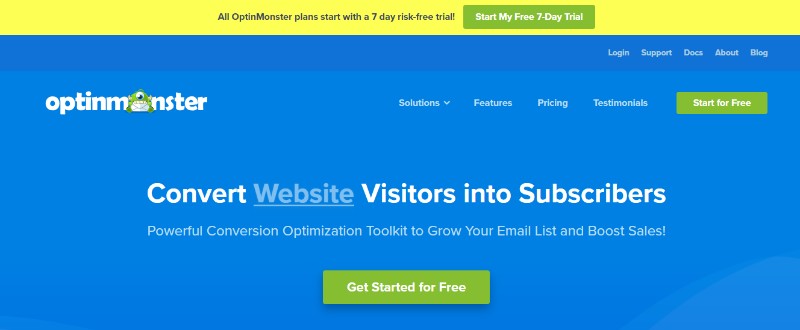 If you want the most successful WordPress online store, OptinMonster can help you achieve that.
It is currently one of the best WooCommerce extensions for converting abandoning website visitors into actual customers and clients.
The best features include:
Grow Your Email List
Targeted Website Messages
Increase Your Pageviews
Onsite Retargeting
Reduce Cart Abandonment
Increase Sales Conversion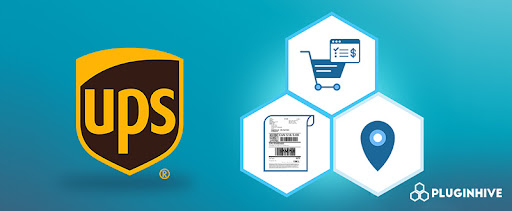 A free WooCommerce add-on called WooCommerce UPS Shipping Plugin aids in streamlining WooCommerce shipping. This shipping plugin completely interacts with your WooCommerce site and shows UPS real-time shipping rates on the Cart and the Checkout page. It is a UPS-ready shipping solution. The product weight and dimensions, the shipper's address, the customer's address, and the shipping rates set up for your account are some of the variables that affect the UPS shipping prices.
The UPS domestic, international, and SurePost shipping services are supported by this free plugin for WooCommerce. Additionally, it works with WPML, WCFM, Vendors Pro, Dokan Multi-Vendor, and WooCommerce Product Vendors. Both a free and a paid version of the plugin are accessible. Upgrade to the premium WooCommerce plugin priced at $69, however, to print shipping labels, request carrier pickups, and handle sophisticated shipping needs.

If you want a multilingual WordPress store, WooCommerce Multilingual is the right plugin for you. To make it even better, this plugin is compatible with almost every popular WordPress extension you can think of.
The key features are:
Translate all WooCommerce products
Easy translation management for products, categories, and attributes
Keeps the same language through the WooCOmmerce checkout process
Sends emails to clients and admins in their language
Allows inventory tracking without breaking products into languages
Enables running a single WooCommerce store with multiple currencies

Just like its name suggests, this is one of the best free WooCommerce plugins for creating WooCommerce sliders and carousels for your eCommerce WordPress.

If you want to customize your Woothemes, labels, button texts, or basically anything else, WooCommerce Customizer in one of the best WooCommerce plugins for that.
Here are some of the customizations it offers:
Add to Cart button text for different product types
Sales badge text for the shop or product pages
Checkout page coupon / login text
The number of products displayed per page
Placeholder image source
Checkout page "Create Account" checkbox default
Checkout page "Submit Order" button text

This useful plugin will automatically detect customers' locations and make your WooCommerce WordPress website compliant with the EU VAT.

Post-purchase customer experience should not be underestimated. The Order Delivery Date plugin will help you improve it by delivering the orders on the customer's specified date.

This useful Woocommerce extension will automatically attach invoice PDF to WooCommerce emails of your choice. It's available in 18+ languages and it will help you generate bulk invoices that both you and the customers can download.

Metrilo is a great marketing platform for WooCommerce stores and for growing your business and making sales.
The key features are:
Track everything visitors do – from the first visit to latest order
Create detailed customer profiles
See individual customer's product interactions
Reduce Cart Abandonment
Create Customer segmentation based on behavior
Add Custom tags and notes per user
Send optimized one-on-one marketing emails
See all traffic in a live view

Customizing the checkout page on your online store is super easy with WooCommerceCheckout manager.
Some of the best features allow you to:
Add new fields to the checkout page and re-order them
Make checkout fields optional
Show or Hide fields for different User Roles
Upload files on Checkout Page
Sort Orders by Field Name
Create Conditional Fields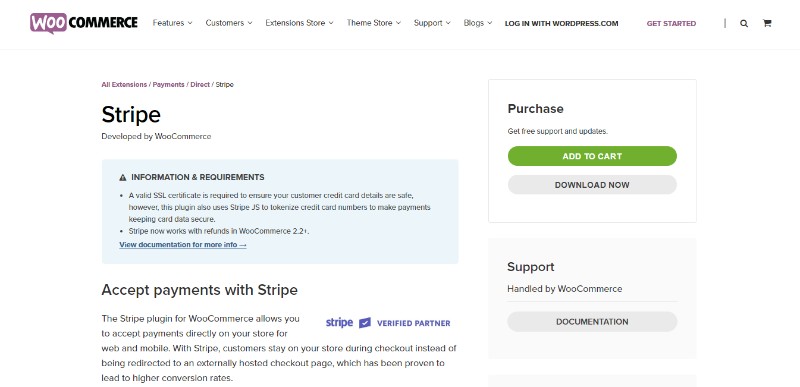 Remember the time when online stores only supported credit card payments and occasionally payments via PayPal?
Well, that has changed and there are many new trends our websites need to follow even when it comes to the payment process.
Stripe Payment Gateway makes it possible to accept Credit Cards, Alipay& Apple Pay.

Wouldn't it be useful to install a shopping cart button in the navigation bar? With WooCommerce Menu Cart you can to that in just a couple of minutes.

If you are tired of WooCommerce's built-in shop templates and you'd like to try something new – think no more. Genesis Connect offers a wide variety of customizable templates that will really make your online store stand out.

If you wish to simplify the checkout process on your WooCommerce store, WooCommerce Direct Checkout will take care of that for you.
You can enable/disable the direct checkout option; add the "Continue Shopping" button to the product page; change the "Add to cart" to any text; update the "Redirect to Page" option.
Ending thoughts on the best WooCommerce plugins
WooCommerce offers a wide variety of options and settings for site owners but there is always room for improvement. Hopefully, one of the WooCommerce plugins and extensions we mentioned above will help you get the most out of your online store.
If you enjoyed reading this article on the best free WooCommerce plugins, you should check out this one about WooCommerce shipping classes.
We also wrote about a few related subjects like WooCommerce vs PrestaShop, best WooCommerce plugins, WooCommerce payment gateways, WooCommerce shipping plugin, WooCommerce to QuickBooks and PayPal vs Stripe in WooCommerce.