WooCommerce can easily conclude orders and create reports. Despite this many users still need to export WooCommerce orders for customer marketing and order fulfillment. In other cases, you might need to export the data out of WooCommerce with ease.
Many WooCommerce owners would like to know how to export WooCommerce orders.
The information is also needed by those seeking to relocate their website onto another online store website, and who need to export WooCommerce orders to keep track of them. This article created by our team at WpDataTables will provide information about how to accomplish this task.
The Reasons for Exporting WooCommerce Orders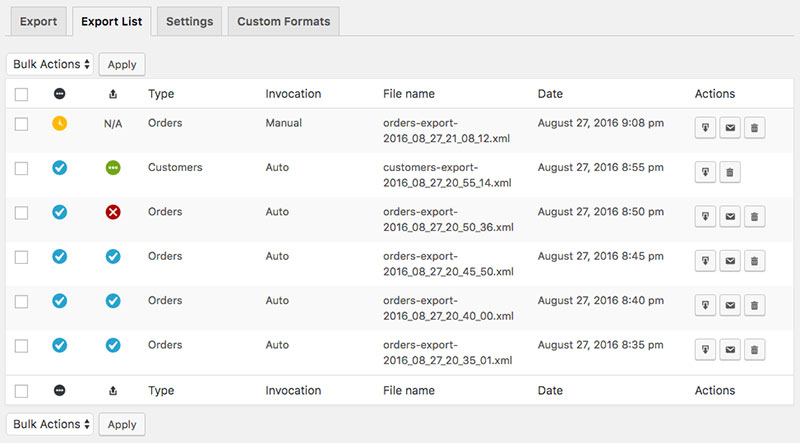 Most WooCommerce users will have to export their orders at least once.
You might require an external tool for proper order management and track your business history. Or you need the data to report taxes, manage customer relationships, or form new marketing campaigns. This especially applies to expand companies that are receiving increasing orders.
The more orders you complete and successfully manage, the more chances for expanding your business. You might need to fulfill your orders for in-house use or to export the data to ensure that products are sent out correctly.
Part of the business is making sales, and another part is data analysis which might require you to export the orders. This enables you to easily keep track of the orders and improve customer relations.
You might need to back up all of your orders in case of a crash. As your data is very important, it's recommended to do this weekly or monthly.
What to Consider Before Exporting Orders
Before you export WooCommerce orders and export data connected to users or products, you might need to connect the data using the IDs of the products or users.
In order to migrate all the orders and data to a new site, you might need to migrate everything with it, including the users, products, or everything else connected to orders. This will take some time.
This is similar to when you are moving to another platform to WooCommerce. For example, when you import Shopify to WooCommerce.
When importing an order, it can be connected to a post type, which is established when you're importing using a plugin to your WooCommerce site. These post types will have to be added to the website if they are not already present when importing the data.
Exporting WooCommerce Orders Using a Plugin
The easiest way to export WooCommerce orders is via a good reliable plugin. The following plugins, both free and premium, are the best options when you want to export WooCommerce orders.
WooCommerce Customer/Order CSV Export

Advanced Order Export for WooCommerce

WooCommerce Customer/Order CSV Export

WP All Export

WooCommerce Order Export

XAdapter Order/Coupon/Subscription Export Import Plugin

Simply Order Export

Order Export and More

Export Orders – PRO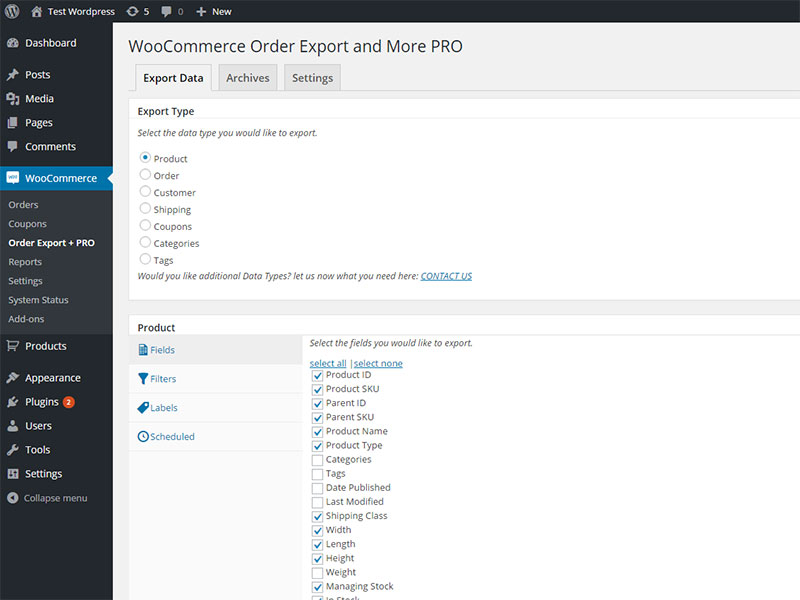 This tutorial uses the WooCommerce Order Export plugin to easily demonstrate how to export and import orders to and from the WooCommerce website.
Exporting Orders from Site A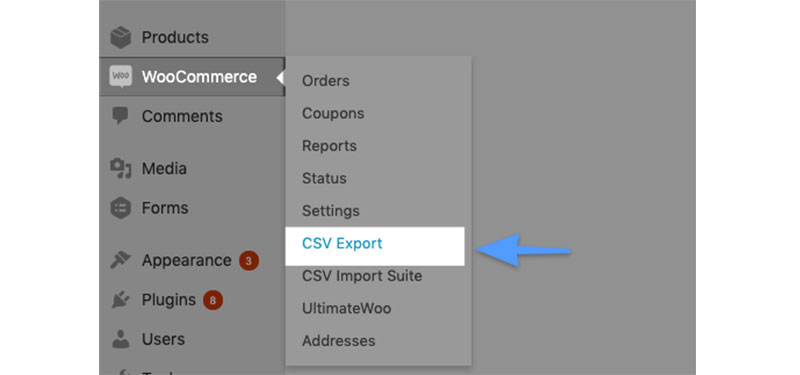 This example demonstrates how to export orders from site A and then import them to site B. First, make sure all SKUs for each product match each other on both sites.
Then, go to your site A, in the WordPress dashboard. While in the dashboard, hover over WooCommerce and navigate to "CSV export".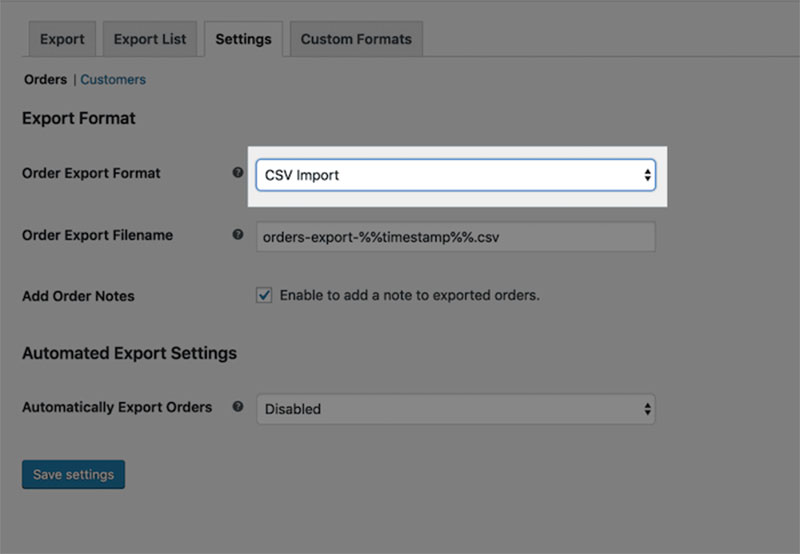 You'll need to buy, download, and activate the Customer/Order CSV export plugin for your site A.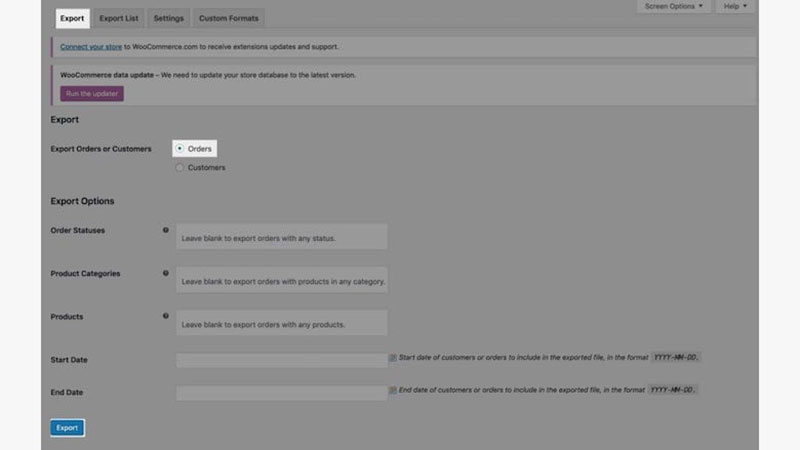 Then, go to Settings, go to Orders, and select "CSV Import". Then click on Save.
Go to the Exports tab. You'll need to toggle Orders, and then click on Export.

This completes the export. You'll need to select the "Exports list" tab and download the CSV file to download it.
Importing Orders from Site A to Site B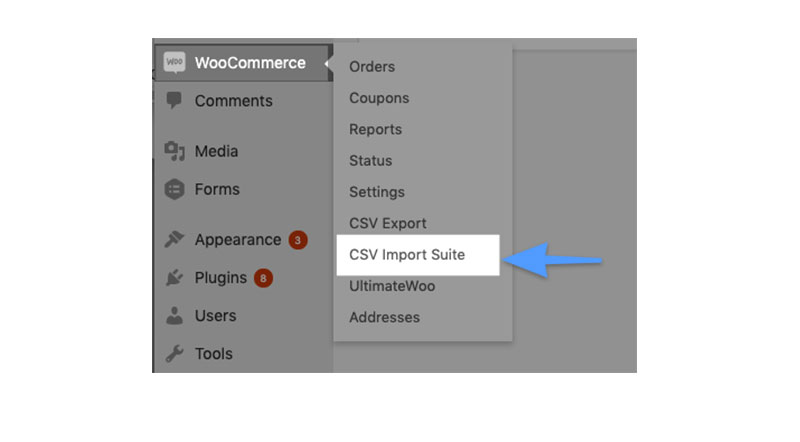 First, make sure you back up everything before you import any data into your Site B.
Then, depending on whether you're importing only, you'll have to purchase or download the proper plugin for it. This example uses Customer/Order CSV Import Suite for Site B.

Go to Site B's WordPress dashboard, and click on "CSV Import Suite".
Then, click on Import Orders.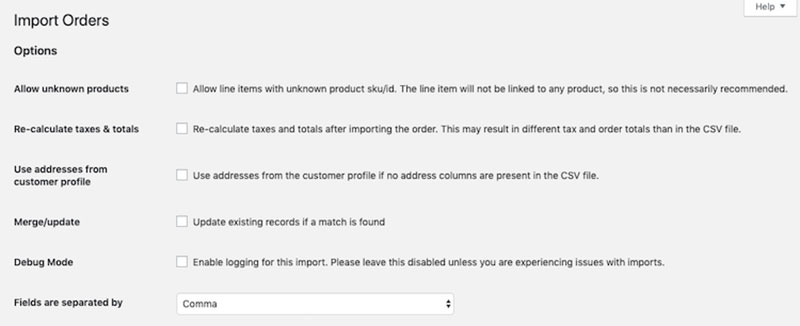 Have your exported order file ready. Upload it to the site, and click on Next.
Configure the options, and click Next.

Update the product SKUs before importing files, to make it work. To do that, open the Orders CSV file, run a search and replace the SKUs with the updated values. Make sure the file is mapped properly.

When mapping, skip the "id" column, and the first three columns should be: order_number, order_number_formatted, and created_at.
Click Next, and finally, click on "Dry Run" to run everything and check if it went smoothly. Then, click on "Run a live import now".
You should now have successfully imported the files from Site A to Site B.
Comparing Products in WooCommerce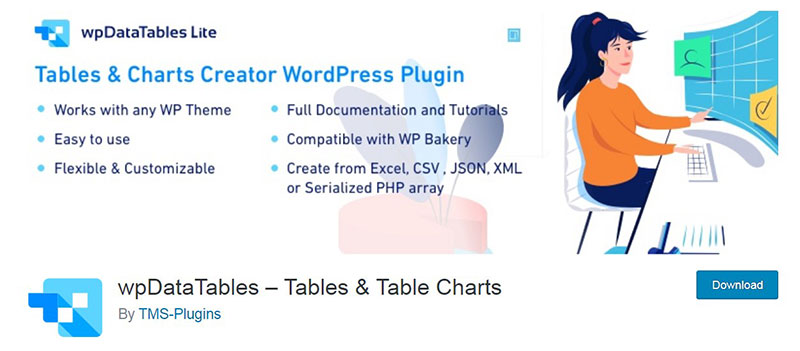 Another problem could arise if your store has many products, i.e. your customers might have trouble finding exactly what they're looking for amongst all products on your site.
So what's needed is a responsive table to control everything and allows them to compare products and view them easily with filters. wpDataTables is a popular WordPress plugin to create responsive tables and charts. The wpDataTables plugin is one of the best-sellers on WordPress because it allows you to create responsive tables and manage all your data or products in tables and charts and each column or line is adjustable.
Ending thoughts on how to export WooCommerce orders
To enable business expansion it's important to know how to export WooCommerce orders in order to manage everything easily. A good plugin will enable you to import and export between sites.
Be patient, create backups, and proceed step-by-step.
If you enjoyed reading this article on how to export export WooCommerce orders, you should check out this one about how to set WooCommerce related products.
We also wrote about a few related subjects like WooCommerce product variations, WooCommerce appointments plugins, WooCommerce redirect after checkout, how to set up WooCommerce test mode, WooCommerce grouped product, WooCommerce variable product, how to change the WooCommerce number of products per page, WooCommerce hide category from shop page and the best WooCommerce extra product options.