If you are using Soundcloud for sharing music, then this article is for you. It will examine the best Soundcloud WordPress plugin options for sharing music on your site.
Soundcloud is one of the most popular pieces of software for sharing free music. It is a great place to easily find new music, and listen to what's trending. It's even called the Youtube of music. It's crucial to have a decent plugin for your WordPress site especially if you frequently use Soundcloud. There are many good Soundcloud WordPress plugin options to choose from.
You can very easily share your preferred music or audio files with WordPress. Some other platforms, like Facebook, for example, don't allow you to share music unless you use a trick or two, but that takes time. However, sharing music with WordPress is very simple with a good Soundcloud WordPress plugin and these are some of the best.
So let's have a look at more details into this article created by our team at wpDataTables.
Soundcloud WordPress plugin options
SoundCloud Ultimate Plugin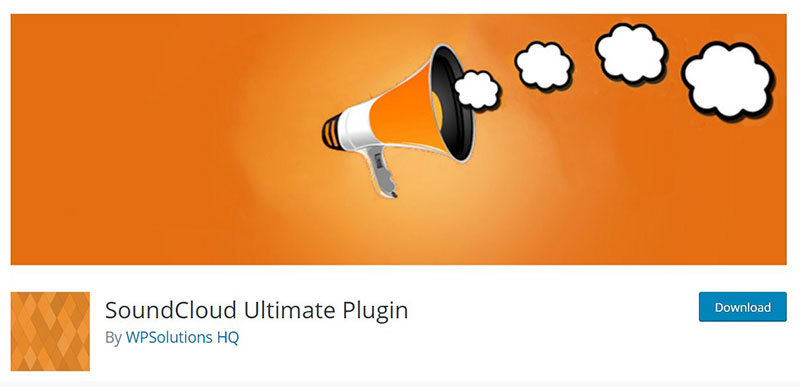 This is one of the best SoundCloud WordPress plugin options, especially if you do podcasts or produce your own music. It will enable you to showcase your latest creations very nicely.
This plugin will connect to your site using OAuth 2.0 and enables you to add music and podcasts to your site with its secure connection. This SoundCloud WordPress plugin uses a shortcode to add music and other audio files to your site, which makes it possible to add new pieces of music or audio pieces straight from the dashboard.
It's easy to use, very good for displaying your music, and the very intuitive interface makes it one of the top plugin options for SoundCloud integration on your site. Of course, you will need a SoundCloud app and an account to be able to share.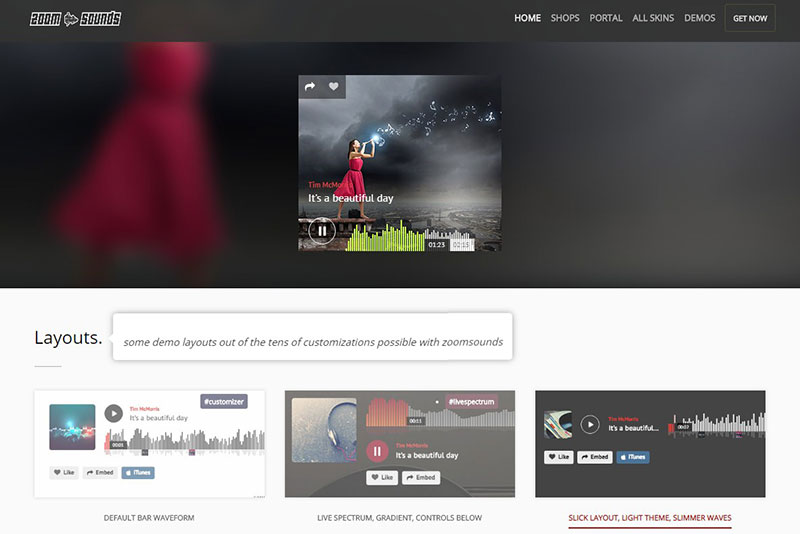 ZoomSounds is a premium plugin with an initial cost ($20), but it is completely worth the price tag. You will receive an outstanding plugin that is attractive and functions really well.
Featuring a responsive design, this SoundCloud WordPress plugin can become the staple of your WordPress website. You will be able to display all sorts of audio files and other audio plugins using the shortcode; from various radio stations on SoundCloud to promoting your own work, which you can upload in the following file types: MP4, M4A, and WAV.
Also, you won't have to remember where you put the shortcode, as you can get one easily with a generator. The plugin provides responsive, beautiful design for displaying your audio files and other various types of entertainment.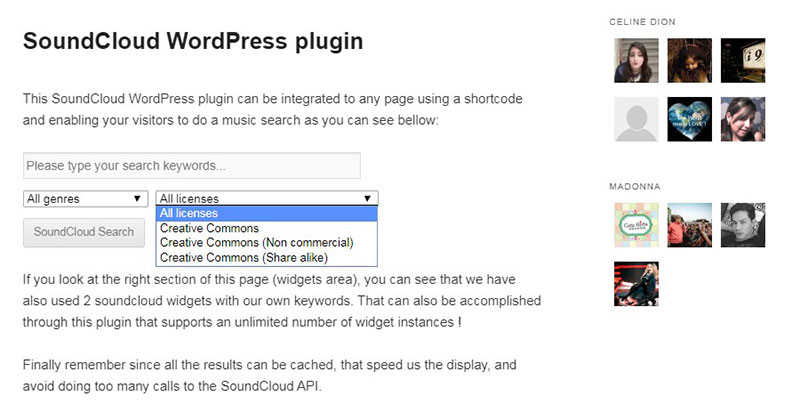 This plugin will easily enable your visitors to search through the SoundCloud database and connect users to the SoundCloud search option, where they will be able to find their favourite pieces of art.
Also, the plugin uses its own caching system, so the performance will be immaculate. You will give your visitors access to millions of different audio files on SoundCloud, and furthermore users will have the ability to listen to everything straight through your website. This plugin is one of the best SoundCloud WordPress plugin options to use for your site.
SoundCloud Is Gold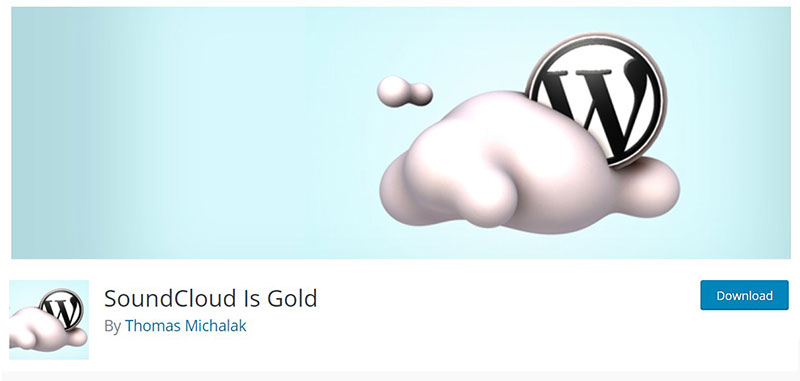 Just as the name says, SoundCloud can be a golden opportunity to spread your fame and make yourself known to the world and this plugin enables you to share your work and audio files on your own site.
This plugin is certainly a good option if you want to integrate your site with SoundCloud. It offers native support for the official player from SoundCloud, which enables users to listen to music and audio straight from your site. There is also the option to include a custom-made widget where they can listen to music and podcasts on a random basis.
This plugin also has great customization options. With some work and effort, you can customize your plugin by adding or changing some additional CSS layers and you can personally choose the player used by the plugin.
First, install the plugin then activate it for your site. From the menu of the plugin, you will be able to change the settings and add more users. You will initially receive three demo users, but you can freely add more of your own later. Overall, this is a highly recommended plugin.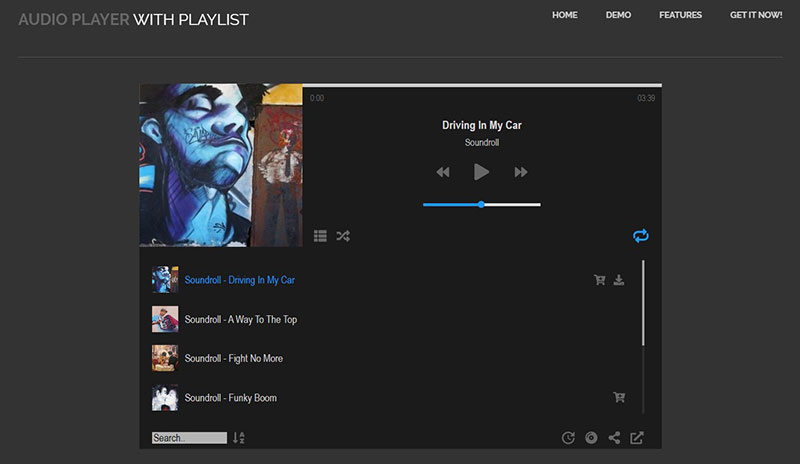 As the name suggests, this plugin offers its users a lot of creativity and adjustability. It enables complete control over the number of audio players and playlists, as well as the ability to mix the file formats, from MP3 to other different formats used by SoundCloud.
Styling is also a good feature of this SoundCloud WordPress plugin. You can easily customize your plugin with some simple CSS tricks, and also by adding some pre-made skins. The plugin will look amazing, both on your computer and on other devices.
Modern Audio Player offers many features, including flexible player positions, Font Awesome icons, detailed stats, cloud storage and continuous playback.
SoundCloud Shortcode

You can embed the SoundCloud players straight onto your website with this shortcode plugin. You simply choose practically any audio file or file type from SoundCloud and incorporate it onto one of your blog posts.
You will also be able to customize certain parameters such as height, width, and params. The installation is easy simply upload the plugin into your plugin library or install it from the repository, then activate the plugin from the "Plugins" menu in WordPress.
SoundPress Plugin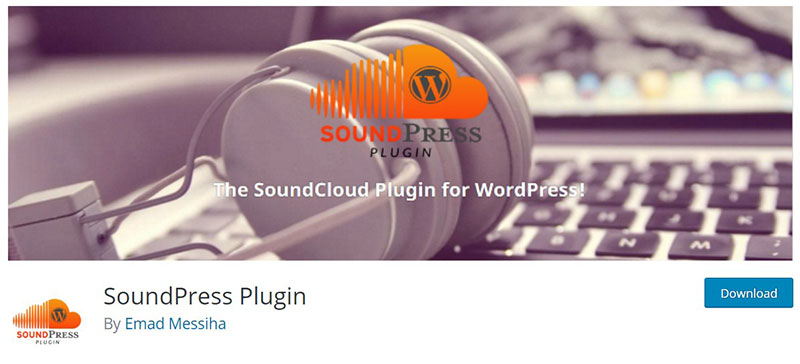 This is a good SoundCloud WordPress plugin. It does what it says: you can add audio from SoundCloud to the sidebar of your website, or to any of your posts using the URL from SoundCloud.
Simply add the audio – the URL from the website, and your audio will be up and running. If you use WordPress 5.0.2 or above, you will need the Classic Editor to add the plugin. Otherwise, you can easily incorporate the plugin with the new editor.
SoundCloud Sound Competition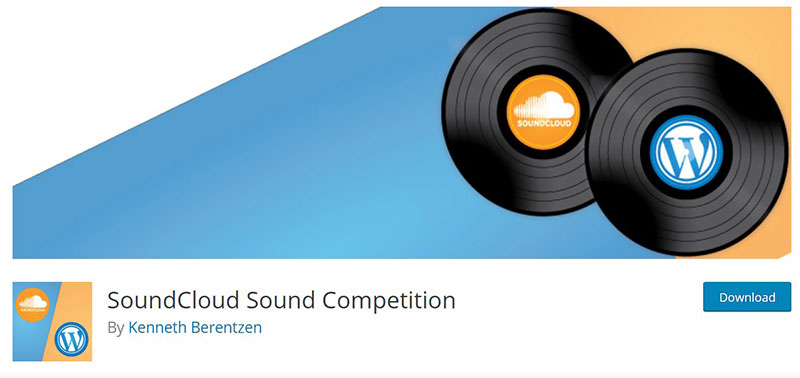 This plugin is very useful if you want to host various remix competitions and contests on your site. You can provide fun and engagement and all the files will be hosted by SoundCloud, so there's no need to worry about storage.
It also uses OAuth 2 to connect to your website, so you can be sure that the connection is secure. Once the competition ends, you can simply create a new one with a database slug.

For $27 this plugin is very attractive. It is smooth to use, has an intuitive interface, fantastic SoundCloud integration, and the ability to add audio from just about anywhere, not just SoundCloud.
Another feature is its ability to allow the plugin to be used in a pop-up, so that even if the users leave the site, they will still be able to listen to music or audio.
SoundCloud Master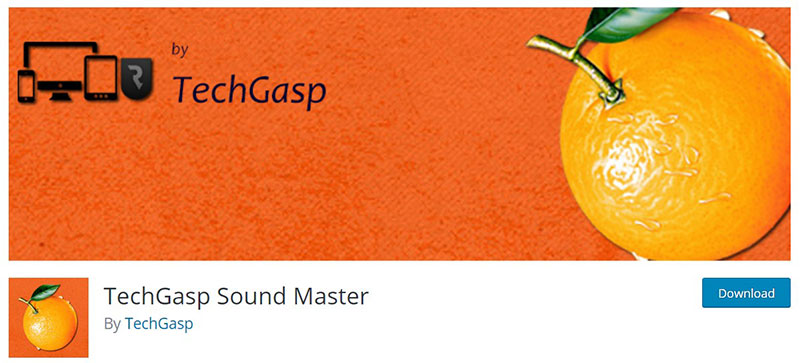 Last but not least is the lightweight SoundCloud WordPress plugin – SoundCloud Master. It will integrate into just about any position within your website and is one of the best plugins for selling your music.
It also has a Premium version and is easily customized. It won't hinder the speed of your website as it is lightweight.
FAQs about Soundcloud WordPress plugins
1. What are WordPress team plugins and what are they used for?
WordPress team plugins are solutions that will assist you in managing and showcasing the members of your team on your website. They let you create and show profiles for every member of your team that include their name, title, picture, and an overview of their responsibilities within your company. Businesses and organizations that wish to show off the people behind their brands and cultivate audience trust may find these plugins to be very helpful.
2. Are WordPress team plugins free or do they require payment?
Depending on your requirements and financial situation, WordPress team plugins are both free and expensive. The most popular free plugins are WP Team Showcase and Team Members, but more sophisticated capabilities and customization possibilities are available with premium choices like Team Showcase and Essential Grid.
3. How can I install a WordPress team plugin on my website?
You can click "Add New" in the "Plugins" area of your WordPress dashboard to install a WordPress team plugin. You can then click "Install Now" after searching for the plugin you want to install. Following installation, you may activate the plugin and begin customizing its parameters.
4. Can I customize the appearance of a WordPress team plugin to match my website's branding?
Many customization options are available with the majority of WordPress team plugins, enabling you to change the design's colors, fonts, and other components to fit your website's branding. You can utilize some plugins' templates and pre-designed layouts as a jumping-off point for your team members' profiles.
5. What kind of features do WordPress team plugins typically offer?
The capabilities that WordPress team plugins provide can vary, but some of the more typical ones include the ability to add team member profiles, display those profiles in a grid or list format, filter profiles by team or department, and change the look and feel of the profiles. Further capabilities that some plugins offer include social network connectivity, custom fields for extra data, and the capacity to include client or customer feedback or reviews.
6. Is it possible to have multiple teams or team members using a WordPress team plugin?
Absolutely, you can build several teams or groups with various team member profiles using many WordPress team plugins. For larger businesses with numerous divisions or teams, this can be helpful.
7. Can I restrict access to certain team members within a WordPress team plugin?
Based on user roles or permissions, several WordPress team plugins let you restrict access to specific teams or team members. If you want to restrict access to confidential information or only highlight particular team members to particular audiences, this can be helpful.
8. How can I integrate a WordPress team plugin with other tools and platforms I use for my business?
Several WordPress team plugins include integrations with additional programs and systems, including CRM software, email marketing services, and social media sites. You may improve your workflow and make it simpler to manage the communication and member profiles of your team by integrating your team plugin with these solutions.
9. What kind of support and documentation is available for WordPress team plugins?
Depending on the plugin and the developer, the quality of support and documentation for WordPress team plugins can change. Several plugins do, however, provide thorough documentation and support forums where you may find solutions to frequently asked problems or troubleshoot any issues you might be experiencing.
10. Are there any security concerns I should be aware of when using a WordPress team plugin?
It's crucial to be aware of potential security dangers when using any plugin or third-party application on your website. Keep your WordPress installation and plugins updated, only install plugins from reliable sources, and frequently back up your website's data. It's also possible for some WordPress team plugins to gather and retain user data, so it's crucial to study the plugin's privacy policy and make sure you adhere to all legal requirements.
If you enjoyed reading this article on SoundCloud WordPress plugins, you should check out this one about WordPress google reviews plugins.
We also wrote about a few related subjects like WordPress media library plugins, WordPress file upload plugins, WordPress news plugins, WordPress team plugins, WordPress button plugins, booking plugins, and WordPress contest plugins.