Finding the perfect calendar and event plugin for WordPress can pose a challenge. While calendars may only show when events are happening, WordPress event registration plugins can do a great deal more, they offer features such as guest management, booking forms, ticketing, and RSVPs.
Adding WordPress plugins to a site, greatly improves its functionality. Guests can then register for events on the site, pay to attend, as well as other essential features. These registration plugins allow you to set custom prices, ticket models, and promote events, all from your dashboard.
In this article created by our team at wpDataTables, we will analyze both free and premium plugins, giving you plenty of options to choose from.
The best WordPress events plugins are detailed below.
WordPress Event Registration Plugin Options
Amelia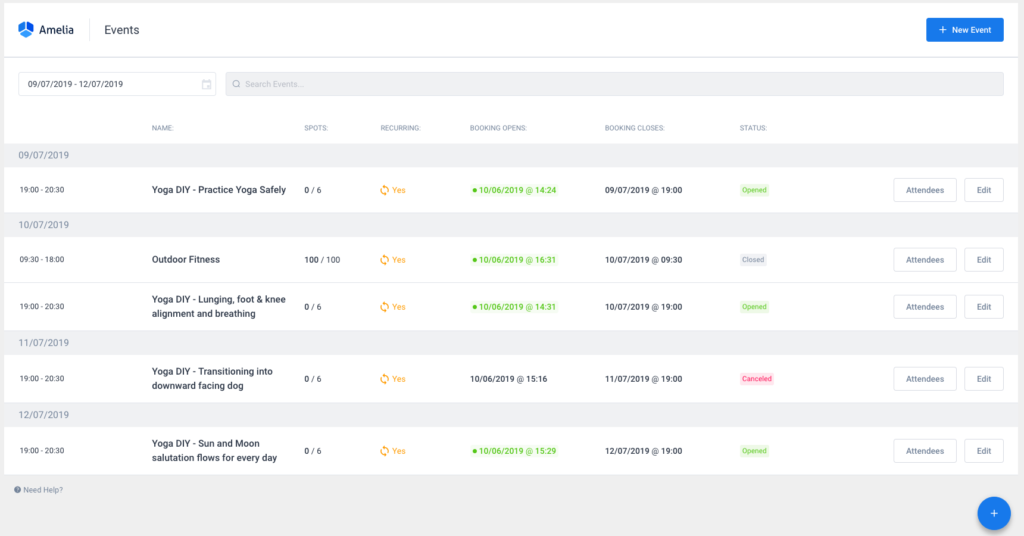 From version 2.0 Events are a part of the Amelia WordPress Booking plugin.
Events can be used for various occasions, from basic one or multiple days traveling tours, scheduling conferences to set up group training, or classes that repeat for some period of time.
For whatever you need, you can create one or multi-day events, that can repeat and even have assigned employee that works on your everyday services.
If you're not familiar with the plugin, you should as it does so much more than this. Amelia is a lightweight and straightforward, yet a comprehensive appointment and event booking system. It is built to turn any WordPress site in a fully-featured tool to manage appointments, events, and payments.
WP Event Manager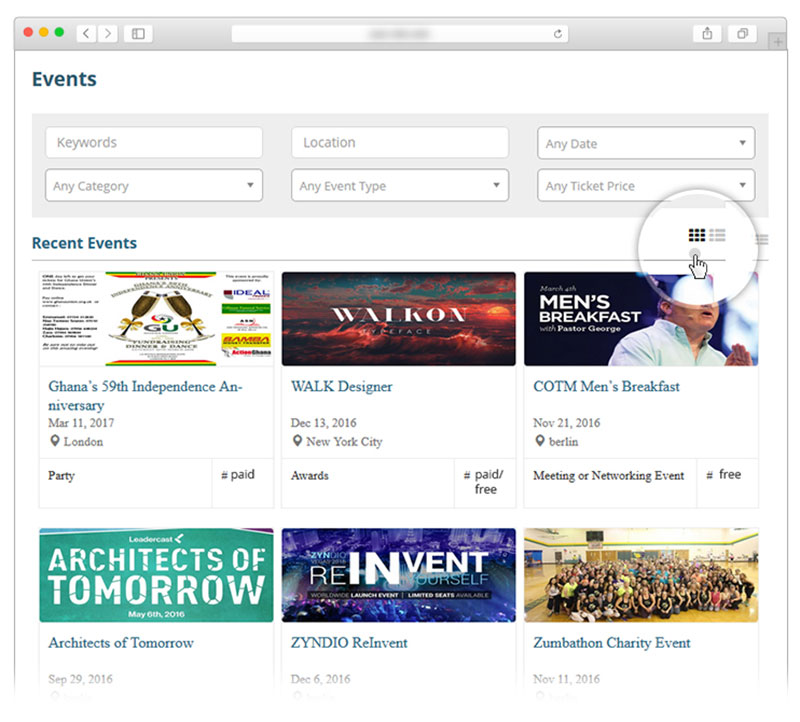 WP Event Manager is a WordPress events registration plugin that allows you to place events on your site. It not only registers events, but also offers an organized system to list those events and can also be used to sell tickets. WP Event Manager allows you to manage multiple events from one simple dashboard.
The free version has limited functionality. However, you can pay per add-on to get any specific features you need. WP Event Manager integrates with Eventbrite and iCal, sending automatic emails, therefore your attendees receive updates.
All-in-One Event Calendar
This WordPress events plugin is focused on providing a great event calendar, enabling people to keep abreast of upcoming events.
Some features include Google Maps, and creating recurring events, thus saving time by eliminating the need to manually enter all the information each time.
Time.ly can be used for ticketing an event and, payments can be received via PayPal. If you already have another service or WordPress plugin simply make a link to that URL.
Event Espresso 4 Decaf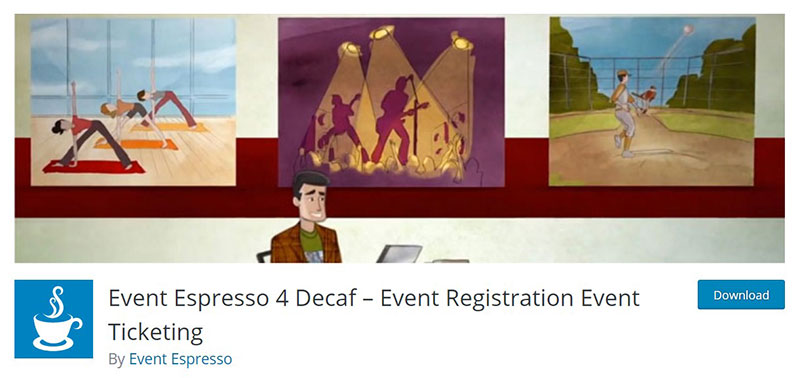 Event Espresso has been popular for a long time and the creators have recently come out with Event Espresso 4 Decaf. This WordPress event plugin is free and contains basic features including registration, ticketing, and receiving payments via PayPal.
Event Espresso can send an automated email to those who are registered once they're linked to the attendee list.
WP Events Calendar Plugin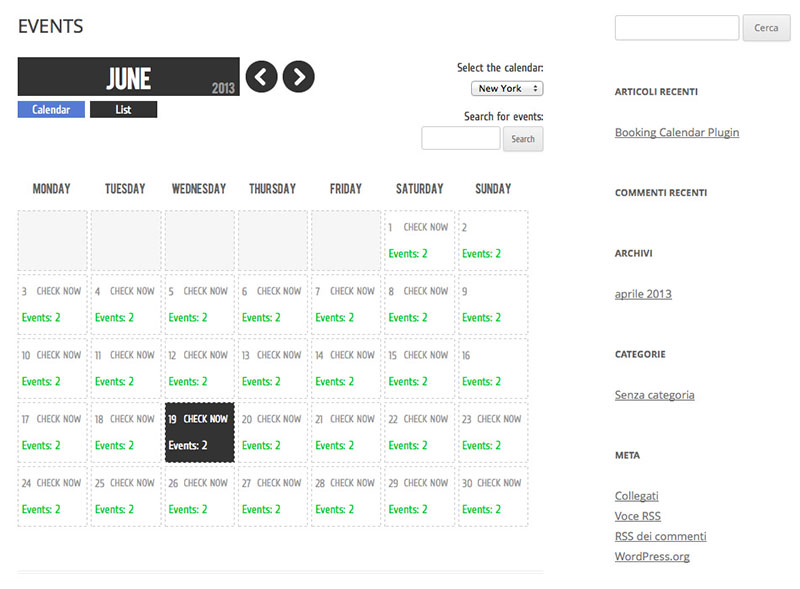 The WP Events Calendar Plugin is a stylish premium plugin, perfect for beginners.
The WP Events Calendar Plugin allows you to create events to run across several days, or just one. This plugin permits an unlimited number of events along with, posting videos, photos, and helping capture visitors' interest in upcoming events.
FooEvents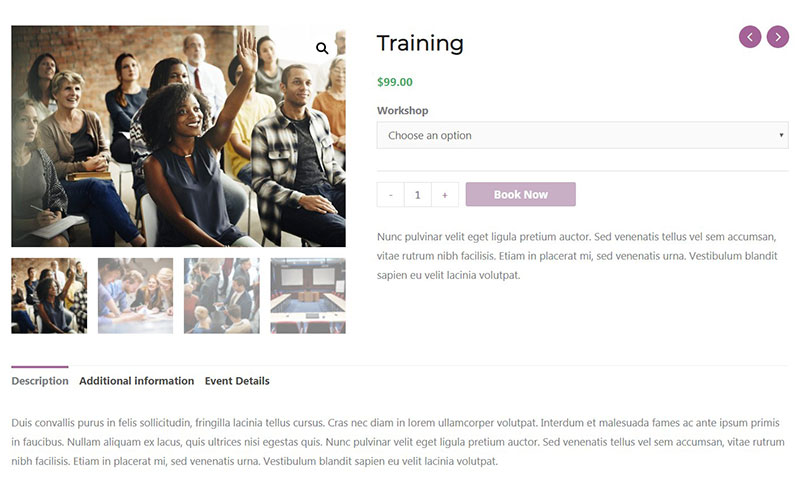 FooEvents is an excellent plugin to publish events on a WordPress site, its features range from ticket sales to registration.
FooEvents creates free events where people can register by entering an email address. It contains a database that saves contact information for all attendees, which in turn will provide an email list for future marketing communications.
The Events Calendar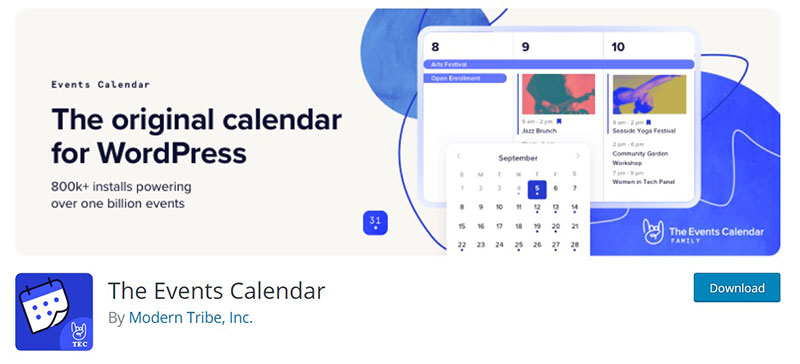 The Events Calendar is a plugin that is rated 4.5/5 and has been installed more than 800,000 times. It is a professional event manager which is supported by their development team. This plugin can be used on any type of calendar and there is no need for HTML experience to use it. The Events Calendar will help simplify the event management process for your website.
It offers a great tool that facilitates transferring your events from different calendars to the calendar used on your site. It can import from iCalendar, Meetup, Excel, and Google Calendar, amongst others. This tool is extremely useful to eliminate double entry of data.
Events Manager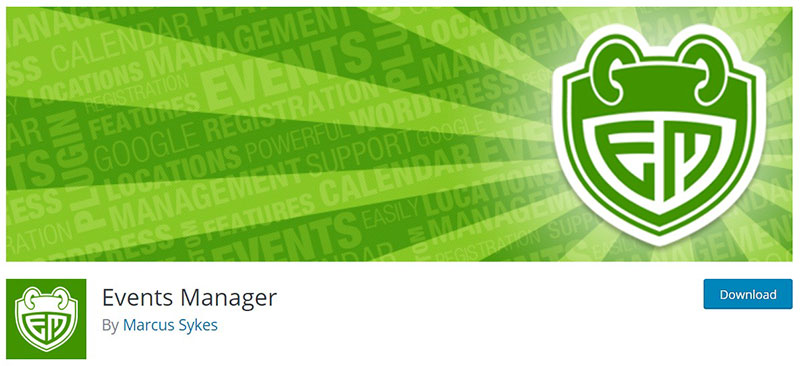 Events Manager has a pro version as well as a free version. It lets you create events across multiple days as well as recurring events. It provides you with a flawless booking management system that enables you to reject or approve registrations.
Creating a new event is made the same way as adding a page or post in WordPress, thus making it considerably easier to use for those familiar with WordPress. It does this by storing events as custom posts in WordPress. You can give each event a unique name as well as the option to add videos.
You can add categories, descriptions and tags to keep your events organized. This plugin also has the option to add a location and time for each event.
Additional features allow multiple ticket levels for events; for example when selling premium tickets at a higher price. You can also select a cut-off time for ticket purchasing, and choose how many tickets you want available.
Eventer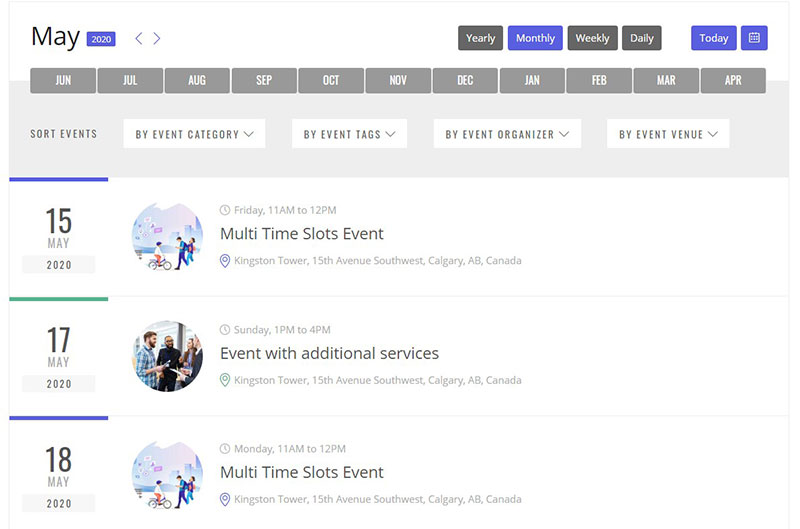 Eventer is a wonderful WordPress event registration plugin, brimming with useful features such as the easy to read calendar layout, thus making it clear to any visitors when upcoming events are scheduled. It is commonly used for sports matches, concerts, and performances.
Eventer is the easiest plugin to charge for tickets. It can take payments either with Stripe or PayPal. When a visitor registers, they get access to their own dashboard, which displays any payments made, events attended, and already purchased tickets.
Ticket Tailor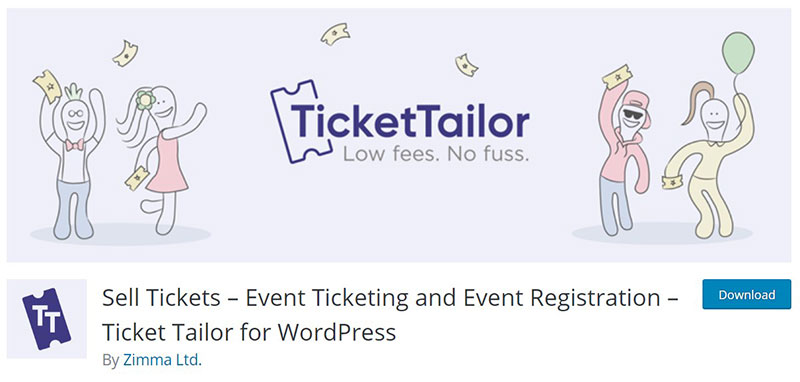 Ticket Tailor simplifies the complexity of ticket sales, by successfully doing everything from taking payments to registration. Ticket Tailor plugin enables you to easily install many different ticket prices and take PayPal payments. Ticket Tailor's unique barcode scanning system allows you to scan printed or virtual tickets at the door to your event.
You can embed registration forms on your site so that customers don't need to go to another site to buy their tickets. Ticket Tailor is the ideal option if your main objective is to sell tickets directly from your site.
EventsPlus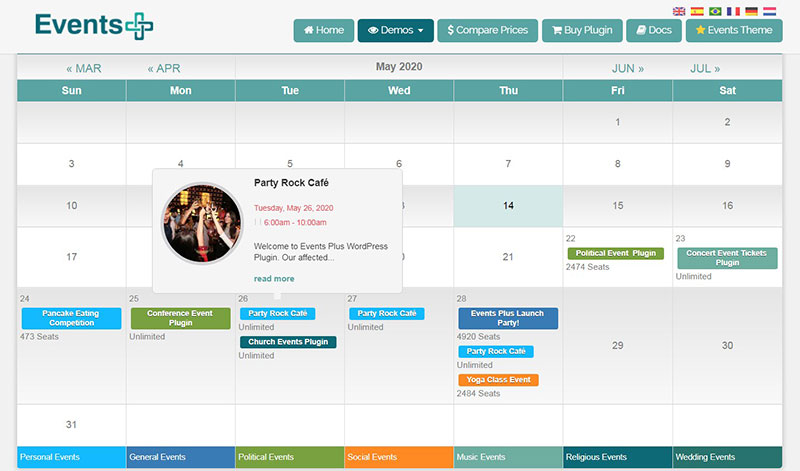 EventsPlus is a marvelous multi-functional plugin. It offers a fantastic user experience, whether you are working in the back end or a site visitor buying tickets.
It is used all over the world by those who want to manage events and publish them on their WordPress site.
This event manager WordPress plugin creates interactive calendars. You can use these to share event details allowing people to see what events are scheduled. It also can be used for a WordPress class registration plugin which enables students to register for classes, workshops, seminars, and conferences.
Calendar by WD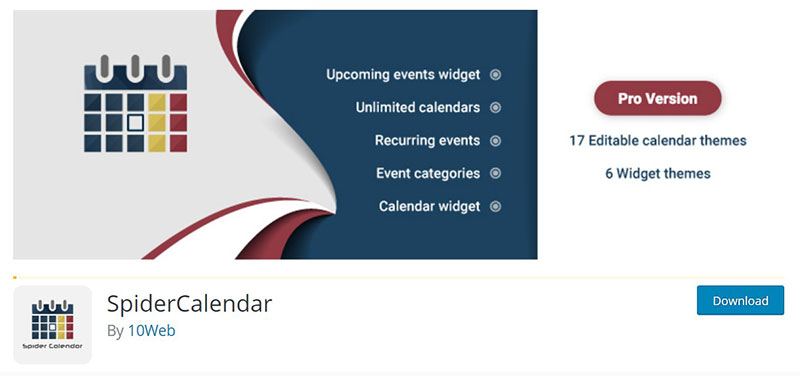 Calendar by WD is a free event signup plugin with multiple features. It is responsive on all mobiles as well as tablets, scaling to the resolution of your device.
This WordPress event registration plugin has endless customizable settings, including managing events, taking registrations, and creating signup forms. It can be used for conferences, concerts, and meetings. This plugin can easily add recurring events and set up countless calendars.
Now that you have the event plugin that you needed, what's left for you to do is to use a few smart event promotion ideas to get some buzz around your website and the event it features.
If you enjoyed reading this article on WordPress event registration plugin, you should check out this one about WordPress table of contents plugin.
We also wrote about a few related subjects like best WordPress classifieds plugin, WordPress catalog plugin, MLS WordPress plugin, WordPress RSVP plugin, WordPress documentation plugin and WordPress document library plugins.