To display data on web pages, web developers mostly use div instead of tables. The goal is to offer the end-user a better experience. This is precisely why we are showcasing jQuery table plugins for developers. It will help them to sort, manage and display data with less or no effort.
In web development, there has been some discussion in the past regarding how and when to use tables.
The conclusion is: dealing with tabular data absolutely requires the use of tables.
The team of professionals at wpDataTables has collected the best jQuery table plugins that you can use for tabular data.
Check them out!
Neat jQuery Table Plugins

Freezeheader, as its name tells, freezes the header row in a standard HTML table. It is a simple jQuery plugin also known as Fixed Header Table.

jQueryTabledit is an inline editor for HTML tables, compatible with Bootstrap. You can edit inline like a spreadsheet or with buttons to change between edit and view mode.

jQueryTreetable allows you to display a tree in an HTML table. You can use a directory structure or a nested list.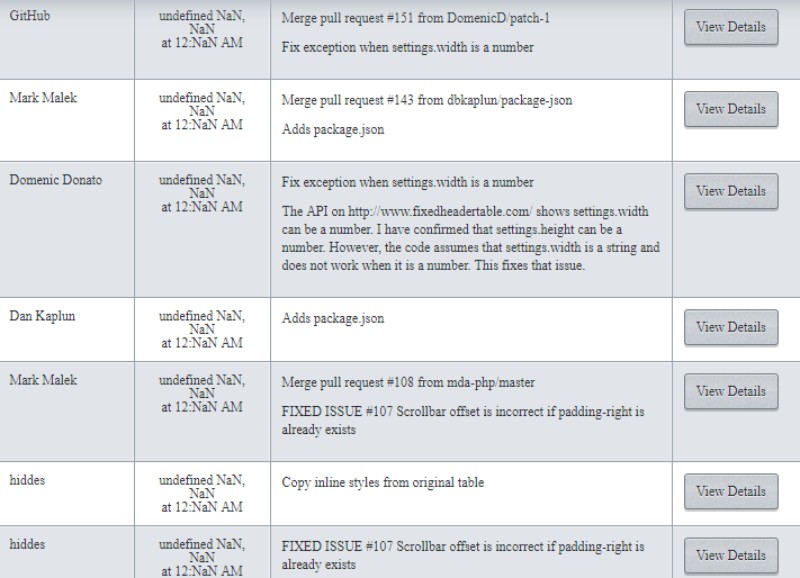 This jQuery plugin creates tables with fixed headers. You can use it for any valid table markup.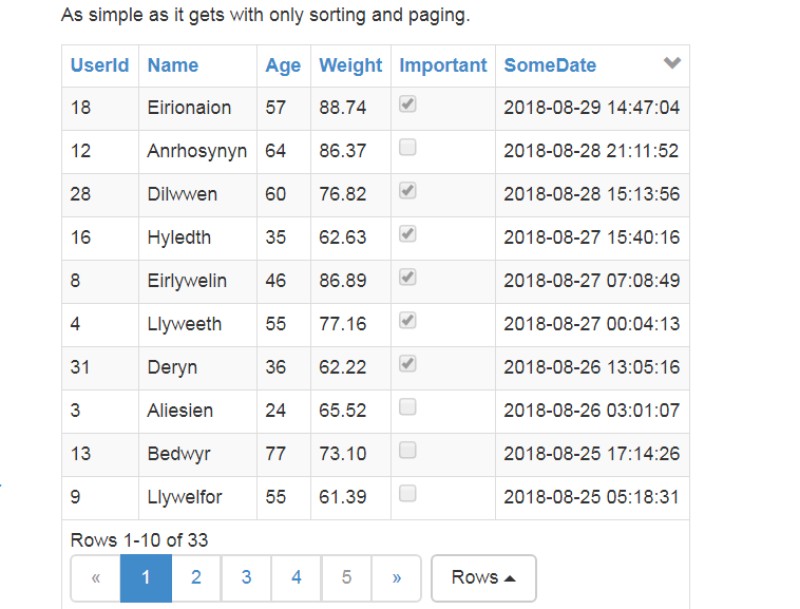 WaTable is a customizable jQuery table plugin. It offers options for sorting, paging, and filtering.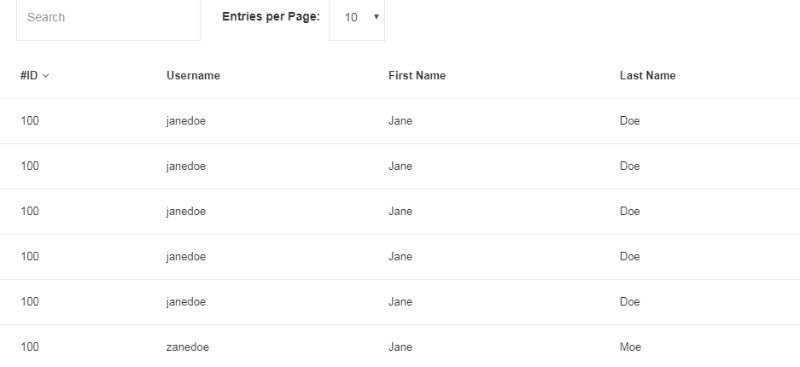 This jQuery plugin is used for styling. You can sort, page, and filter tables with it. Also, you can use it for FontAwesome icons used in table icons.

Datatable is a data table plugin. It is used for jQuery table pagination, filtering, and AJAX loading.

This is a featherweight plugin rich in features. It displays data in a tabular format. It also offers rich support to the radio, checkbox, Bootstrap Table sort, pagination, etc.
tableExport is a jquery plugin with which you can export an HTML table to JSON, XML, PNG, CSV, TXT, SQL, MS Word, MS Excel, MS Powerpoint or PDF.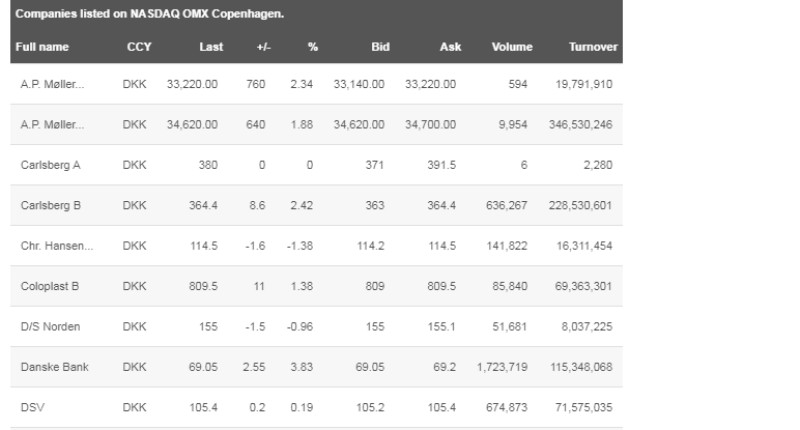 StickyTableHeaders makes the header stick to the top of the screen when using a jQuery table scroll. It is particularly useful for large tables.

This is a lightweight jQuery plugin that fills the gap when a default input field for data tables is missing. A jQuery editable table can be used both in AJAX and/or HTTP POST contests. It also allows you to preset the title and the number of columns. There is also the option to give complete freedom to the user.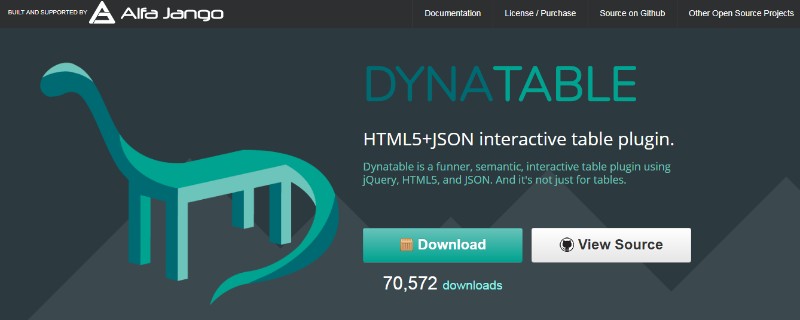 Dynatable is semantic, interactive, and fun to use. It also uses HTML5 and JSON. It provides a simple, extensible API. This is particularly useful for larger datasets, as it facilitates viewing and interaction.
Dynatable provides a framework for implementing the most common elements out of the box, like jQuery table search. It is also useful for any jQuery sortable table and for filtering.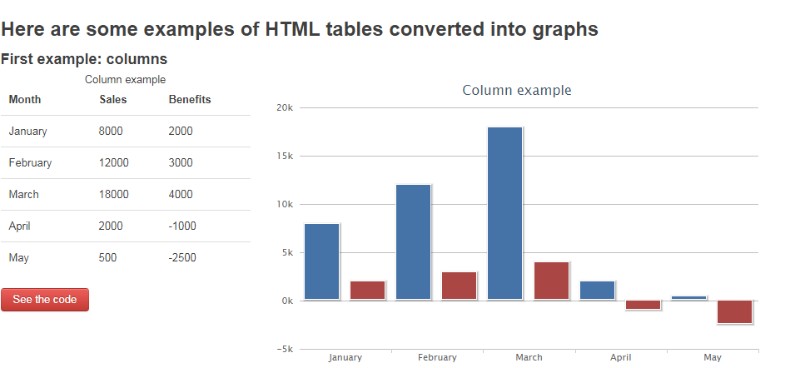 HighchartTable is yet another one of these jQuery table plugins. It converts HTML data tables to Highchart graphs in a simple way. It has many attributes that allow you to customize the graph.

ReStable is a very simple and lightweight plugin for making responsive tables that look good on smaller devices. Also, with this plugin, any jQuery responsive table collapses into a list.

This is a useful table plugin to make mobile-friendly jQuery tables.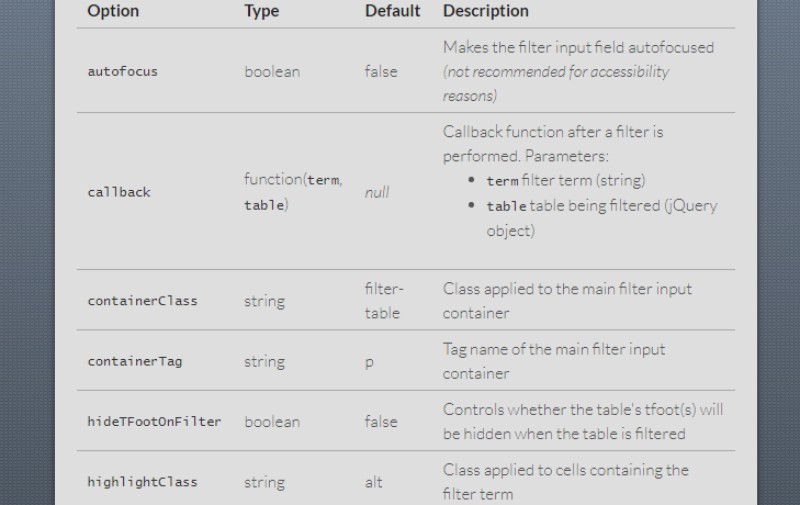 jQuery Filter Table plugin offers you the option for live searching and filtering for HTML tables in a jQuery plugin. This plugin will also add a jQuery search filter to your table. This means that whenever you type something in the jQuery filter, any rows that do not contain the filter will be hidden in the table.

StupidTable is a table sorting plugin. It is absurdly lightweight and stupidly simple. The only important thing is that you understand basic JavaScript table sorting. With that, you can completely control this jQuery table plugin. Make it do as much or as little as you want!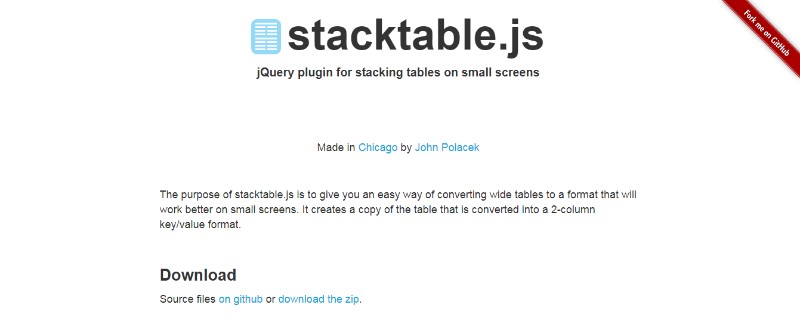 Another one of these jQuery table plugins is Stacktable.js. It is a plugin for equalizing the height and/or width of jQuery table elements. The jQuery plugin provides an easy way of converting wide jQuery tables to a format more suitable for small screens. It will create a copy of the table and convert it into a 2-column key/value format.

FooTablemakes HTML tables are mobile-friendly. No matter how many columns of data you have in the table, the FooTable plugin will make it look awesome. It transforms HTML tables into pretty tables that are both expandable and responsive.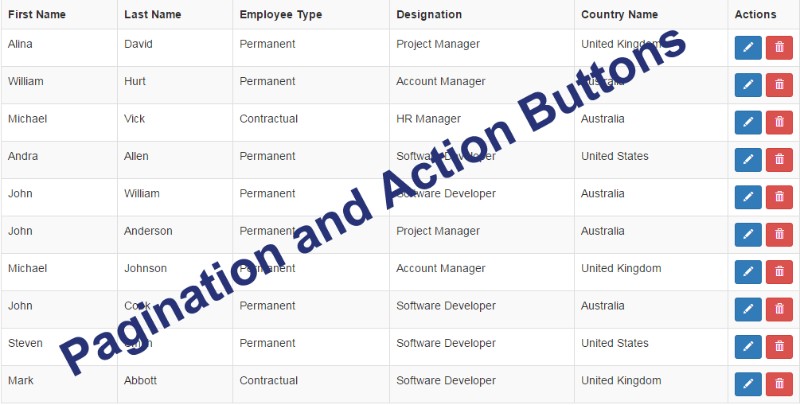 JSON To Bootstrap Table plugin is one of the easiest jQuery table plugins to use. It is the ultimate plugin for displaying responsive tables from JSON file data. It will fetch data from the backend (a JSON file that is a usual JavaScript functionality) and create a table based on that.
You only need to parse your JSON data and pass it on to the JSON To Bootstrap Table plugin. The mobile-friendly jQuery plugin will then automatically create a table with various action buttons, including the Bootstrap table sorting and pagination function.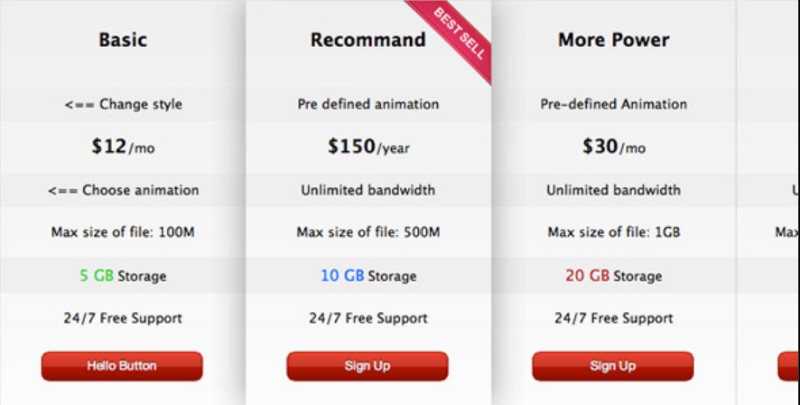 This is a table plugin for creating price tables using CSS3 and jQuery. It uses pure CSS3 animation effects to create animated tables. It offers various animation styles for experimenting with table animations.
With this jQuery table plugin, you can create pricing tables that have different color styles. You can even add badges and banners to tag specific plans.
If you need help, this table plugin offers you FAQ and source files you can consult. It also includes free updates for the future.

Tabulator is another one of the entries in our jQuery table plugins article. It can be used to dynamically generate interactive and extensible tables. They can be from either HTML, a JavaScript array, an AJAX data source, or JSON data.
This plugin comes with a wide range of features. You can add a filtering function, a sorting function, adjustable column widths, smart loading of table data, jQuery table pagination, and direct table input editing.
Tabulator has in-depth documentation and is very flexible as a whole. Its website outlines all the features it can provide, and that is why we decided to put it on this list.
The docs are very easy to understand and they work together with multiple inline examples. The documentation is long and involved, but it provides everything you need to know to get up and running with this jQuery table plugin.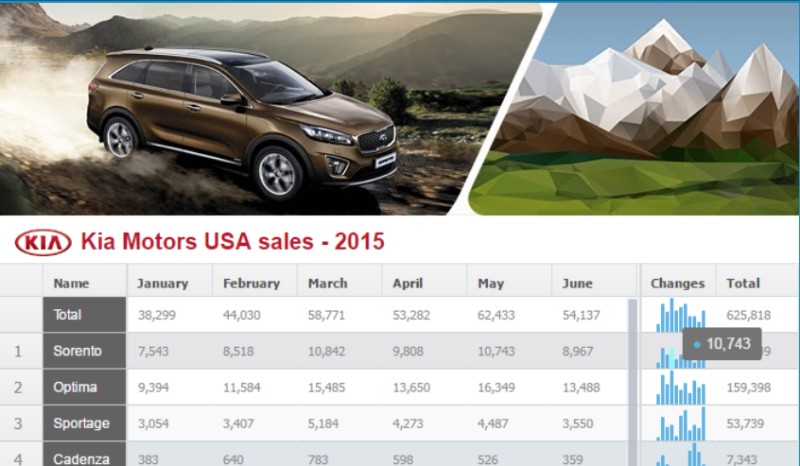 FancyGrid is one of jQuery table plugins that adds other features and additional functionality to your standard tables. This gives the data tables more power.
If you want a simple, lightly styled table, FancyGrid will make sure you get a fancy HTML table to work with. If you want a table with filters or with sorting and pagination functionality, FancyGrid will provide you that. In any case, your users will get a great table experience.
FancyGrid can be used in several ways, depending on how you want to do it. You can use it to style your tables to make pretty tables out of them. You can also use it to add new functionality. Or, you can integrate it with Highcharts to provide data visualizations.

This plugin is a great solution for those who want strong control over how their data table will operate. It is perfect for accounts, project management, or other activities that focus heavily on data.
It is a complex, developer-focused plugin that offers table solutions you can leverage to create a complex searchable table with strong filtering conditions.
Unlike some of the other jQuery table plugins, KingTable is documented entirely on GitHub. There is even a Wikipedia page dedicated to it, outlining all of the various plugin settings and use cases.
The features include theming support, customizing it for your own needs. You can also add several filters and events that you can hook into to facilitate your data management.
This plugin is only for those who are comfortable with creating their own custom filters and data mechanisms. It is a heavily focused developer plugin. If you look for basic settings, other plugins might be more suitable.
Ending thoughts on the best jQuery table plugins
Those are only some of the jQuery table plugins you can use for your data tables. They can be used in your projects to extend and improve the functionality and appearance of your tables. If you are interested only in light styling and creating pretty tables, there is a plugin out there to make it happen.
Alternatively, if you want to add extra features such as filters, column sorting, AJAX/JSON loading, etc., there is a plugin for that, too. If you want to make a searchable table– there is a plugin for that. In short, the above-listed table plugins will make your life easier and the user experience much better.
If you feel like you are in need of professional help, you can always give wpDataTables plugin a try. Familiarize yourself better with all the features of our plugin, or try a free Lite version in the WordPress plugin repository for a more hands-on approach.
wpDataTables does not have any limitations concerning the number of columns and rows or regarding the data structure and can deliver responsive tables naturally. The plugin is supporting a lot of data types and various editor input types. Did I mention that it's mobile friendly? Well, I did now.
If you enjoyed reading this article on jQuery table plugins, you should check out this one about Bootstrap tables.
We also wrote about a few related subjects like CSS tables, responsive tables with CSS, HTML tables, How to center a table with CSS, table background color.