If some of the columns that you have in the input data source shouldn't be visible to the front-end users, you can easily hide them, just by un-ticking the "Visible" checkbox: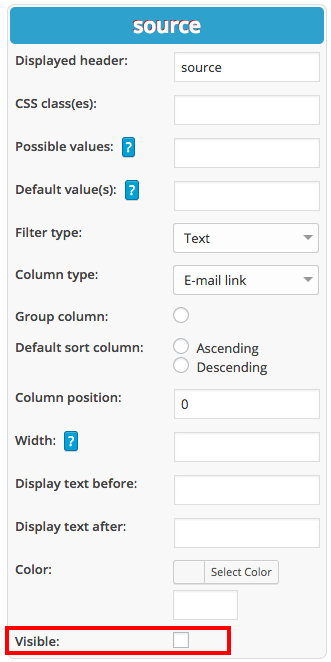 Columns hidden by unticking of "Visible" checkbox will not be displayed to the front-end users.
Please note a couple of things about column visibility:
Invisible columns are still passed to the front-end. It means that if there are a lot of invisible columns, they will load the page without need. So if you don't need the data in the front-end at all, it's better to delete these columns in the data source when possible.
Invisible columns can be used for filtering. If the advanced filter is enabled, and is rendered in the form, or a widget, the filter can also use the data from invisible columns. Please see this documentation section for details.