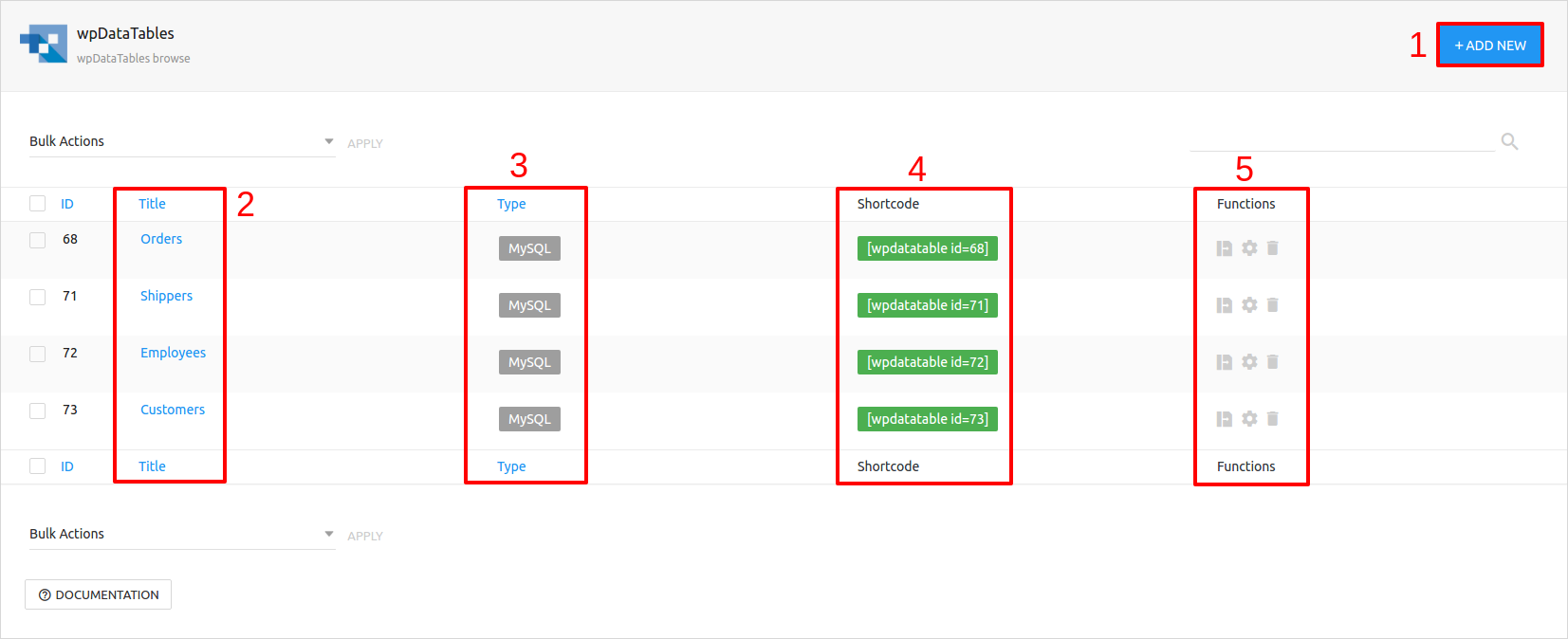 The wpDataTables admin Overview page is the default page which opens when you open wpDataTables in the WP-admin panel. It lists all the existing tables in your WordPress DB.
The tables Overview page has the following elements:
1. Add new button – This button opens the page for creating a new wpDataTable.
2. Table titles column – This column lists the titles of the tables you previously created. You will see a "No wpDataTables in the system yet." label when you open it for the first time. By clicking one of the titles you will open the table configuration.
3. Table types column – In this column, you can see which data source was used to create each table. Data sources can be: MySQL, Manual, Google Spreadsheet, Excel, CSV, XML, Serialized PHP array and JSON.
4. Shortcodes column – In this column, you can see the shortcodes for each table. You can easily copy and paste them to your WordPress pages or posts.
5. Actions column – In this column, you can click on the "Duplicate" icon to create a duplicate of the table, click on the "Edit data" icon to open the standard editor for Manual tables, and click on the "Edit in Excel-editor" icon to open the Excel-like editor for Manual tables. Click on the "Configure" icon to change table settings, and on the "Delete" icon to delete selected table.
wpDataCharts page lists all the charts generated with the wpDataTables plugin and allows you to quickly open any chart for editing.
The layout and behavior of the page is similar to that of the Tables browse page (see above)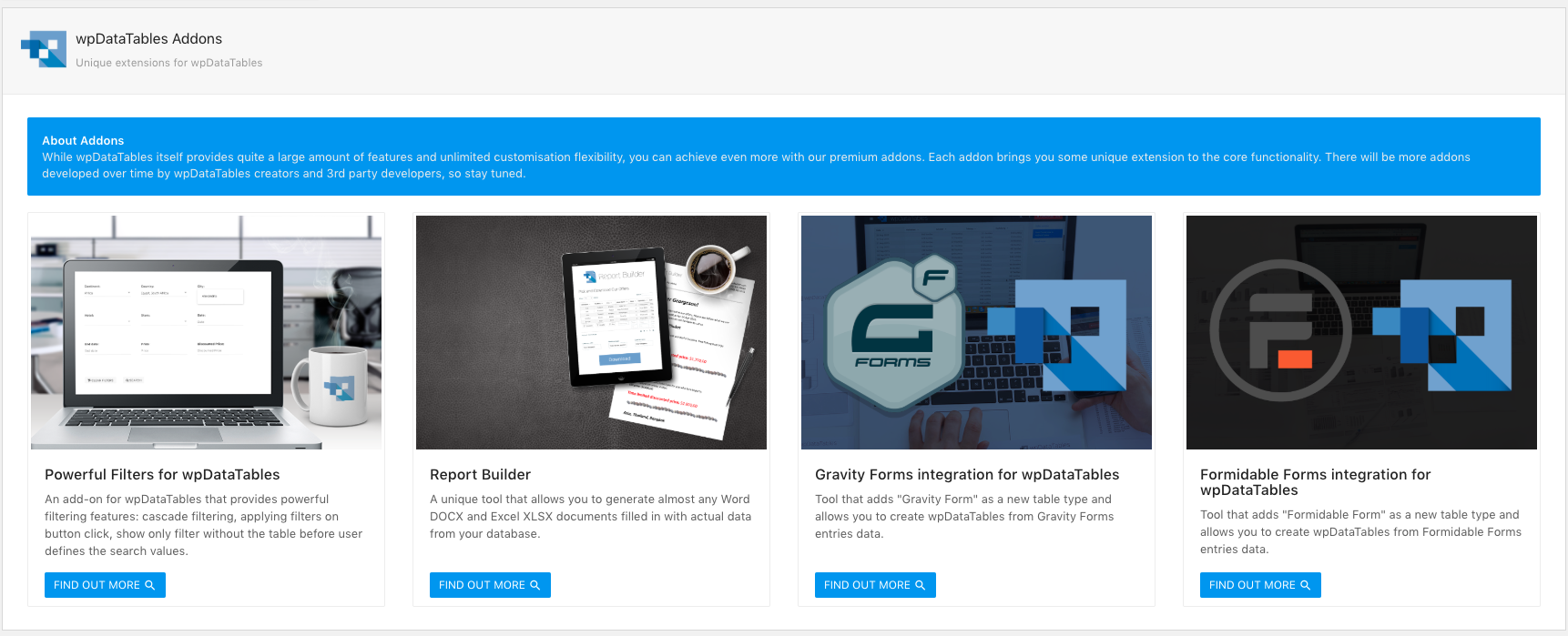 The addons page is a catalog of extra addons that can be installed on top of wpDataTables to provide some extra functionalities.