Editing charts in WordPress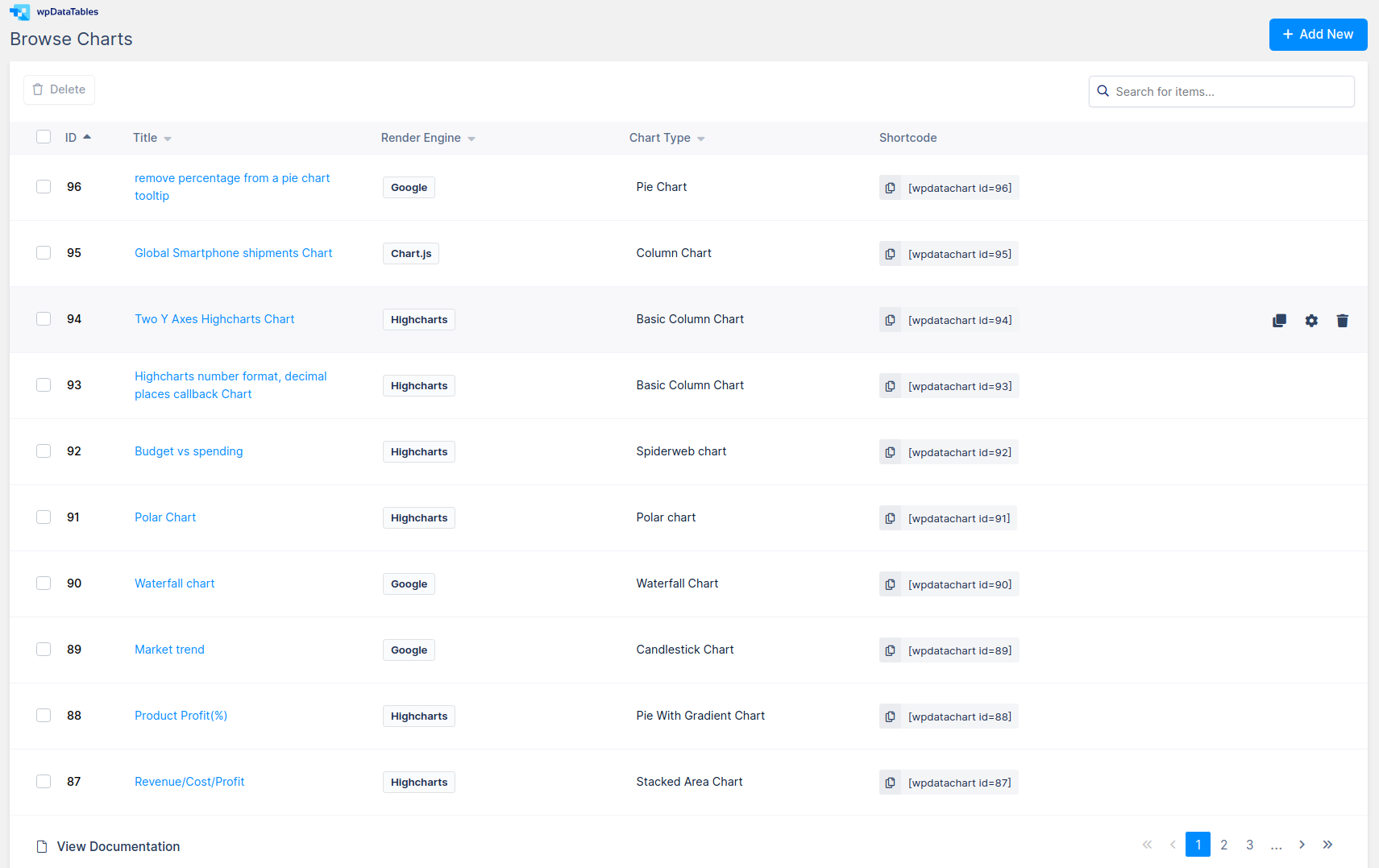 Editing charts with wpDataTables plugin is easy – everything is done with the same wizard used to create them – the only difference is, the data is already prefilled.
As was the case with tables, there is also a browse page for charts. To open it, click on wpDataTables -> wpDataCharts – you will see the list of the charts existing in the WordPress database:
To edit a chart, click either on its title, or on a "Configure" icon in actions buttons on the right side after you hover the chart row.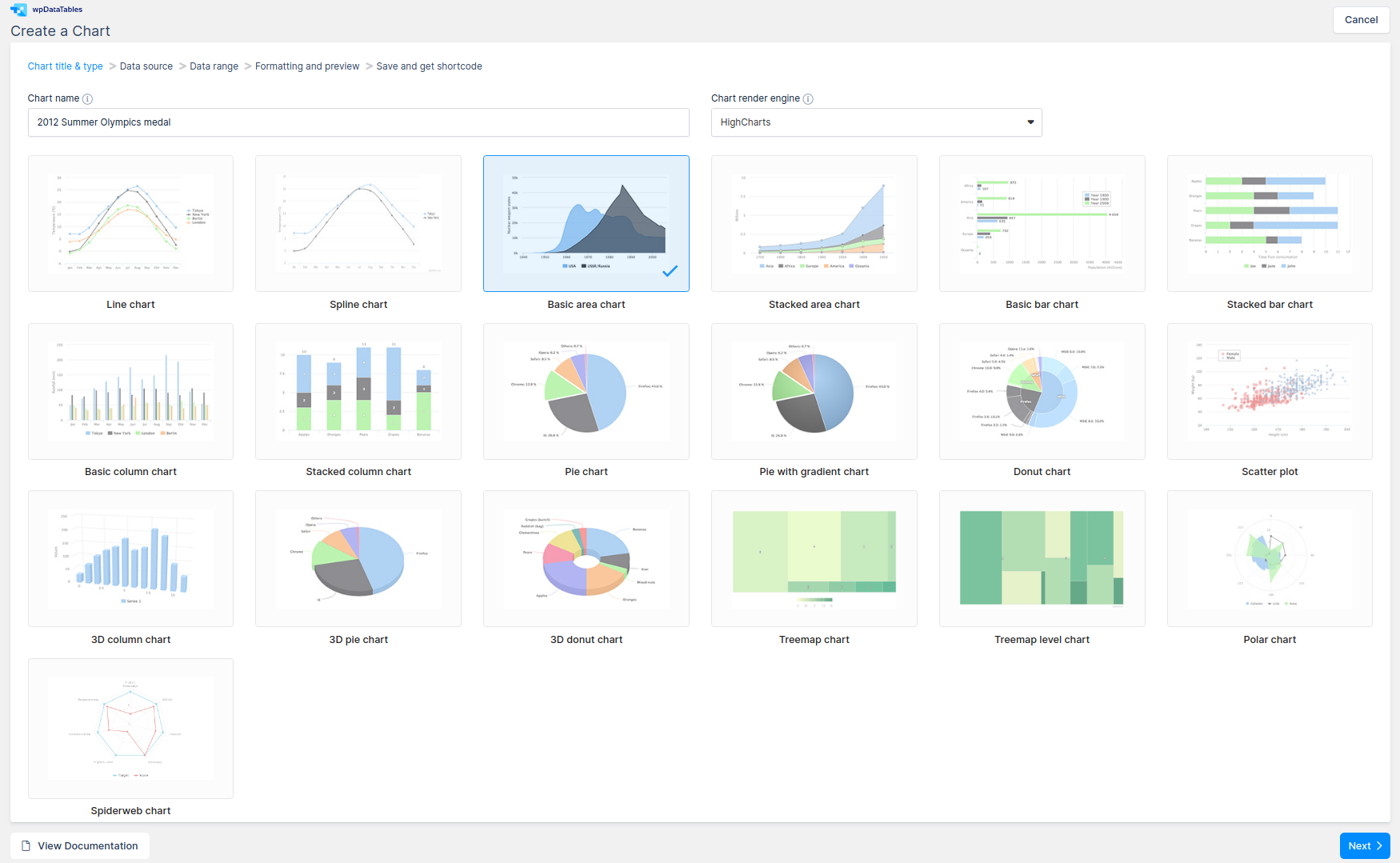 A chart creation / editor wizard will appear, where the steps are already pre-filled with the values that were provided when the chart was created.
The editing steps are the same as the steps used to create the chart, as explained here.
When you finish editing, and save the chart,it will be updated on all posts or pages where it has been inserted.